It is officially Christmas at WUHS! Yay! We have our first ornament tutorial today, a knock off of the gilded pine cone ornament from West Elm.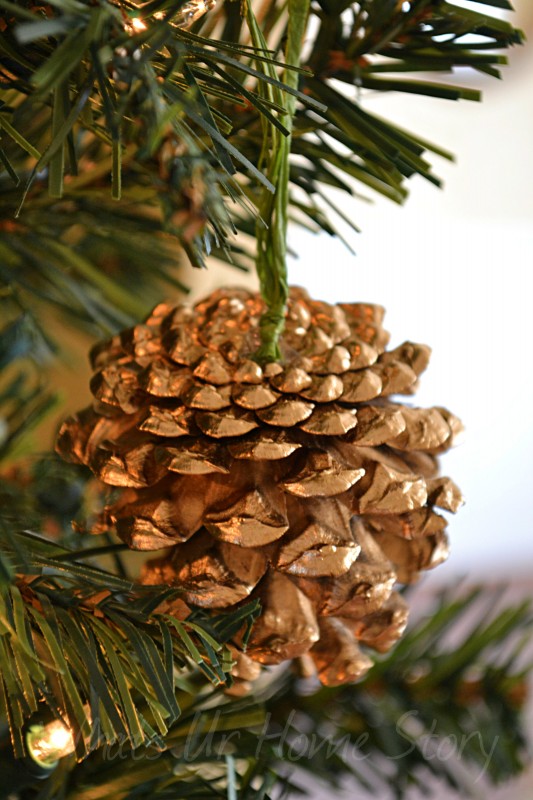 The moment I saw the ornament on the West Elm website I added it on to my to do list. And guess what it is super simple? Take a closer look.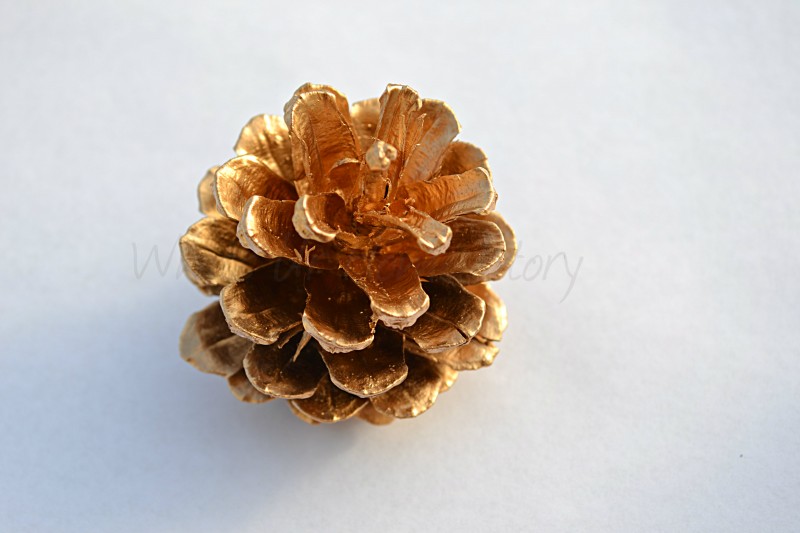 I used the pine cones from my Thanksgiving centerpiece and Krylon Gold spray paint from here and here. All it took were two light coats. To make the hanging loop you can use gold ribbon or string or any kind of twine. I had some green raffia left over from the art display project in my son's room.
Make a knotted loop and cut off the excess.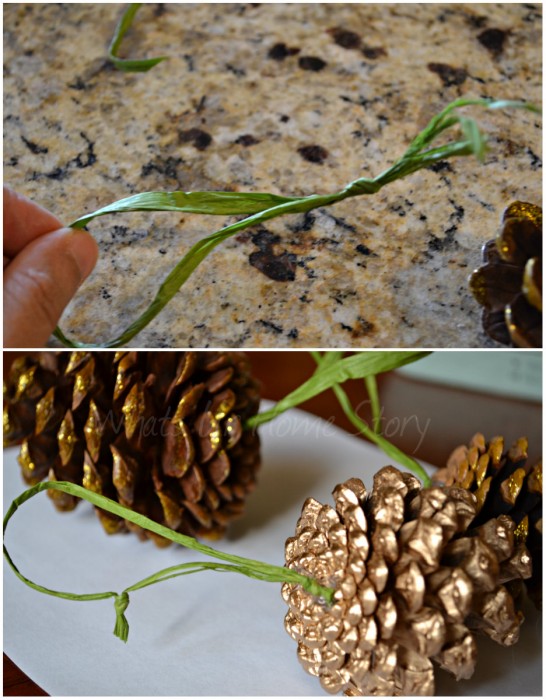 Hot glue the knot to the base of the pine cone. 
Wondering about the other pine cone? More DIY ornaments on the way. 😉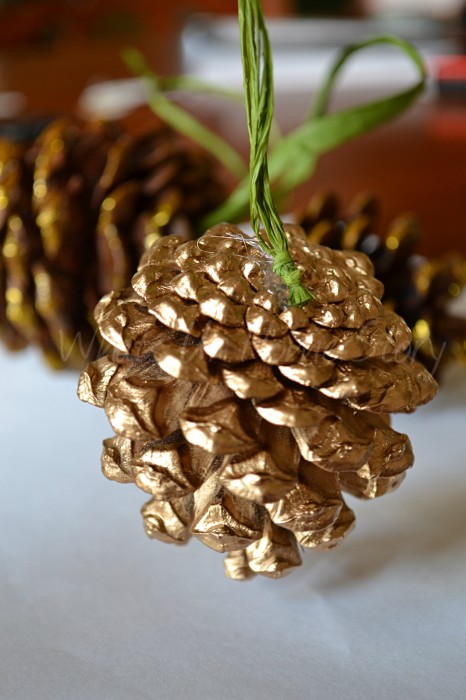 Ta da…. you have your glittering beauty!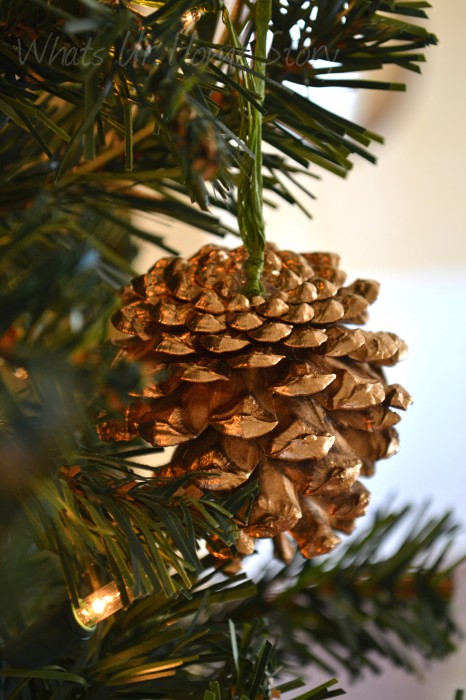 And that too for totally free.  At West Elm the large pine cone (sold out) will cost you $6 while the smaller one $2 (now on sale for $1)!
Do you DIY ornaments for your tree? Would love to see what you all do. Or even better if you have your tree up how about sharing some pics?
For more Christmas decorating ideas;