Around the home that is…Again like I mentioned the other day our efforts are pretty low key. Starting with our front porch.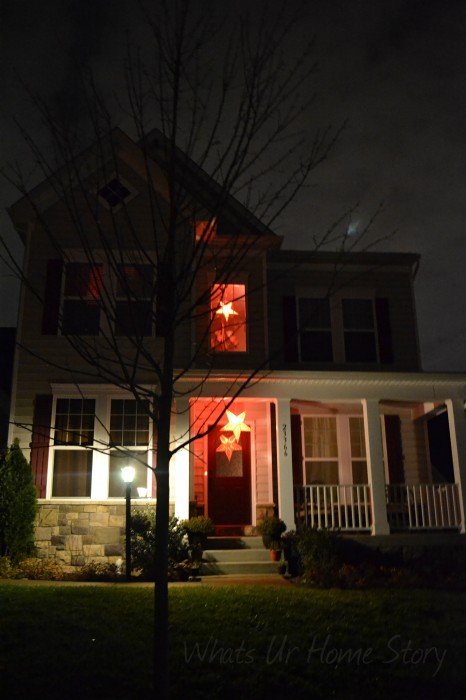 Christmas is synonymous with paper star lanterns back home. So putting up the star (similar star lights here
 *) is very nostalgic to us.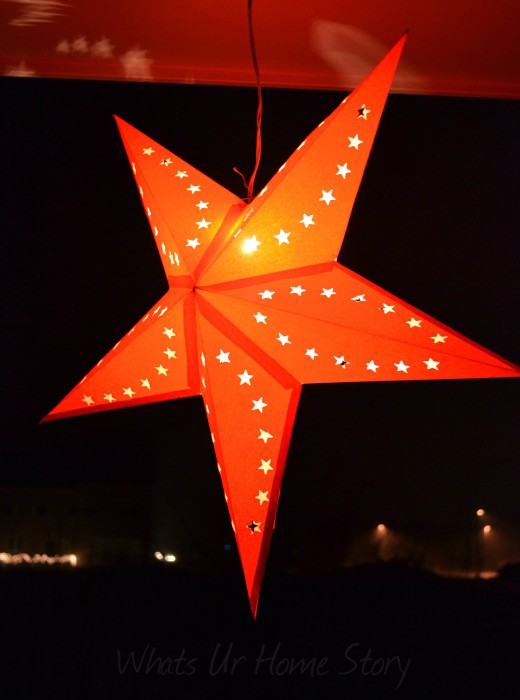 I had asked my folks to buy me 3 red stars in different sizes last Christmas. And one of sweet cousins brought them back with him after a trip to India.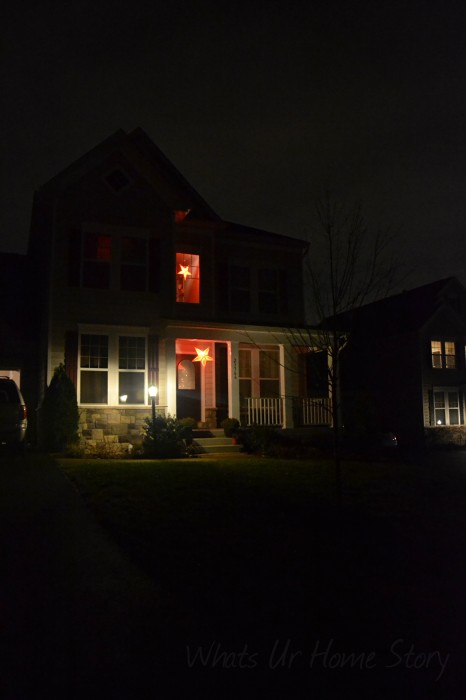 Love how they look, so cheery and fun. For anyone interested you can find similar star lights here*
.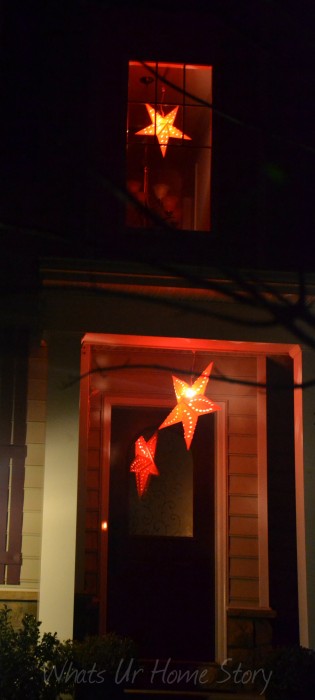 In the foyer, a lighted mini tree in a glass vase with multi colored lights that I used last year on the tree. Again I used the largest Thrikkakareppan (a wooden pyramid like shape) as the base to drape the lights around. A golden metal star scored on 70% off at Walmart's after Christmas sale last year keeps it company.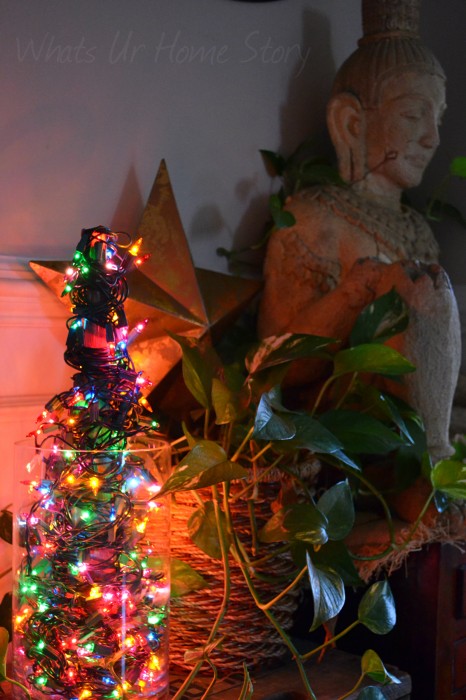 This mini tree vase traveled around the home, on the mantel, on the TV console, even on the kitchen island before it found its place next to the Buddha.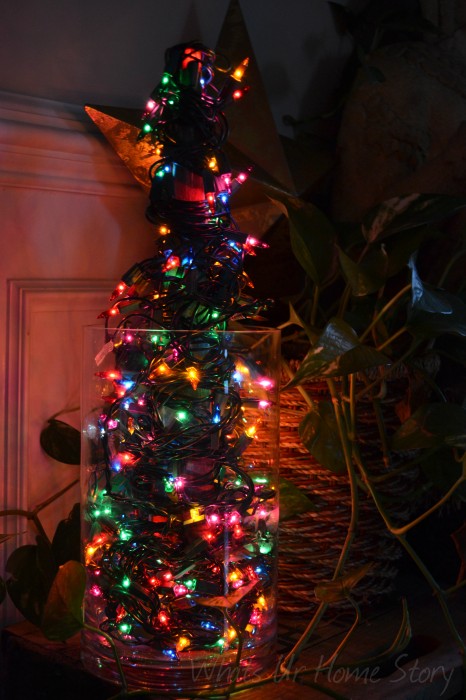 On the family room coffee table, the bowl of Christmas ornaments got a little freshening up with some pine cones (that I used here and here) and another star ornament.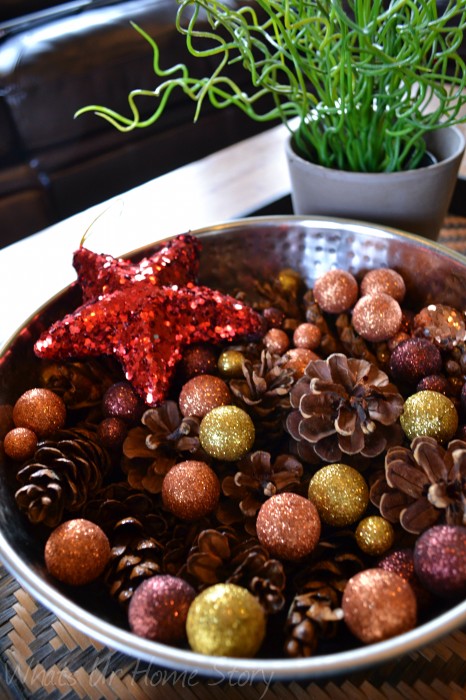 I tell ya, it is the season of stars this year. Leaving you with a shot of our view from inside the house when you open the front door.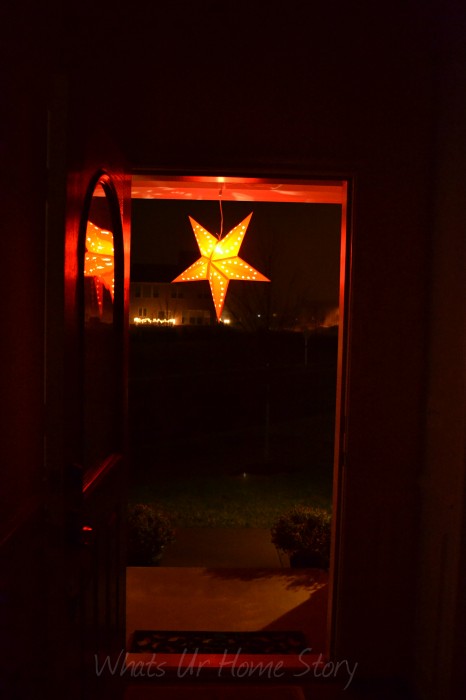 If you missed the tree post here is the link. Can you believe that I'm still working on my Christmas Mantel?
*affiliate link