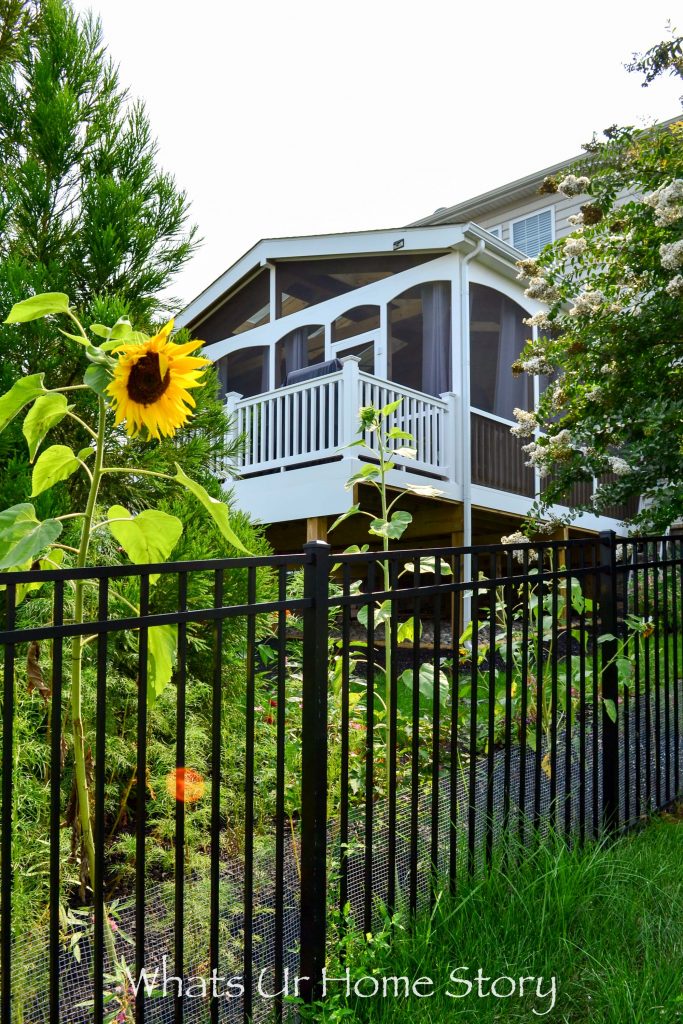 Finally the long overdue post, our new screened in porch reveal. This space has undoubtedly become our favorite room in the house now.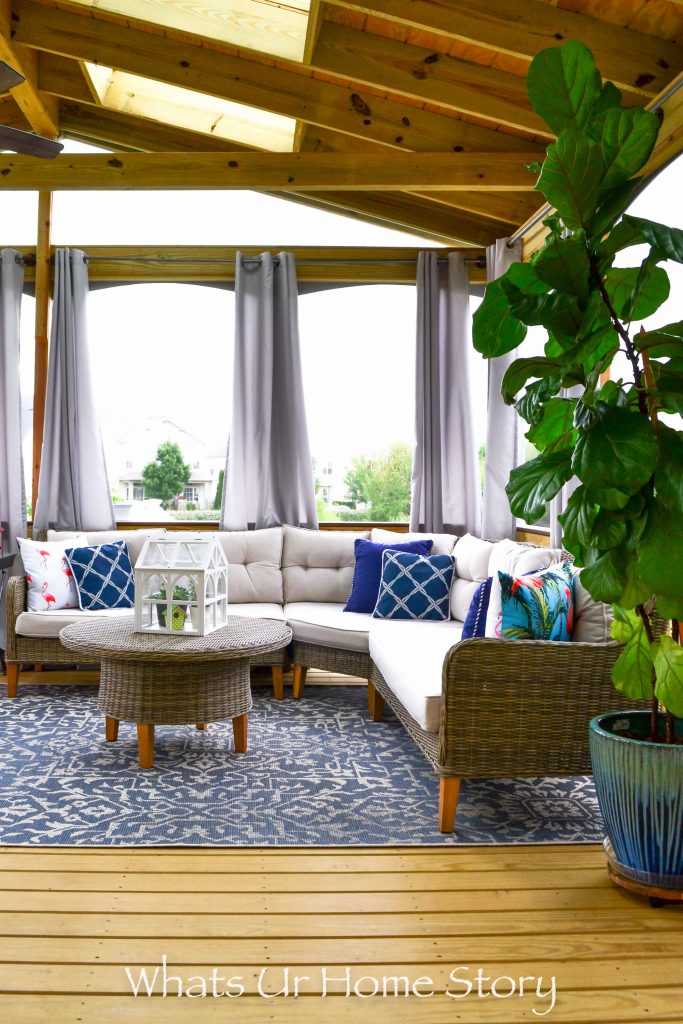 To tell you the truth, I was against the idea of ripping apart our good size deck and replacing it with a screened in porch but B insisted that this was the way to go and it would be worth it in the long run. Couldn't have been more true!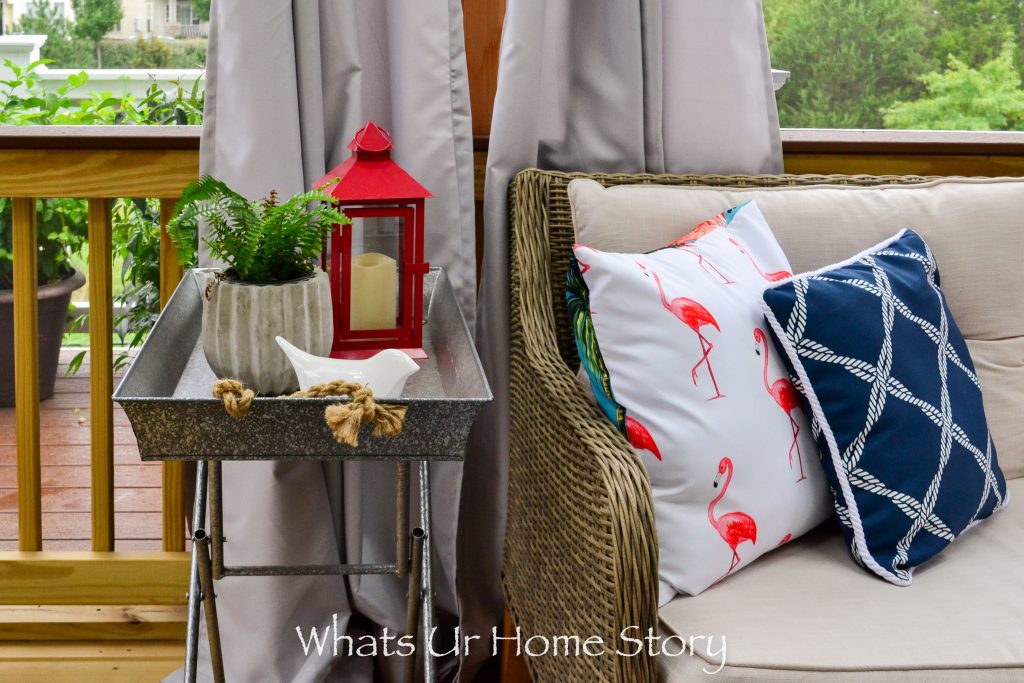 We wanted a cozy place to lounge as well as eat. My main requisite was the swingasan chair, from Pier1. We had the exact chair back home and have fond memories of it. We found it on sale last Christmas and snatched it up even before we had any ideas about how we were going to decorate the space.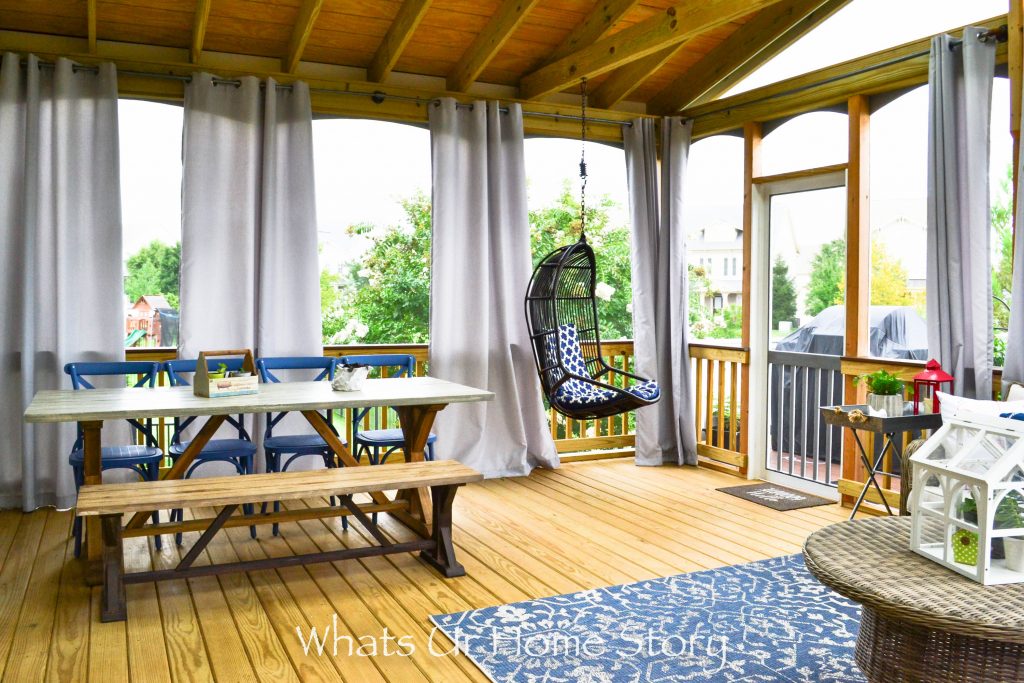 The outdoor wicker sectional, coffee table, Parisienne cafe dining chairs, and rug are from Wayfair/ Joss & Main. The outdoor dining table is from World Market, bench from At Home, and outdoor curtains from Overstock. We DIY'd the curtain rods from pipe flanges and rods. Tutorial coming soon.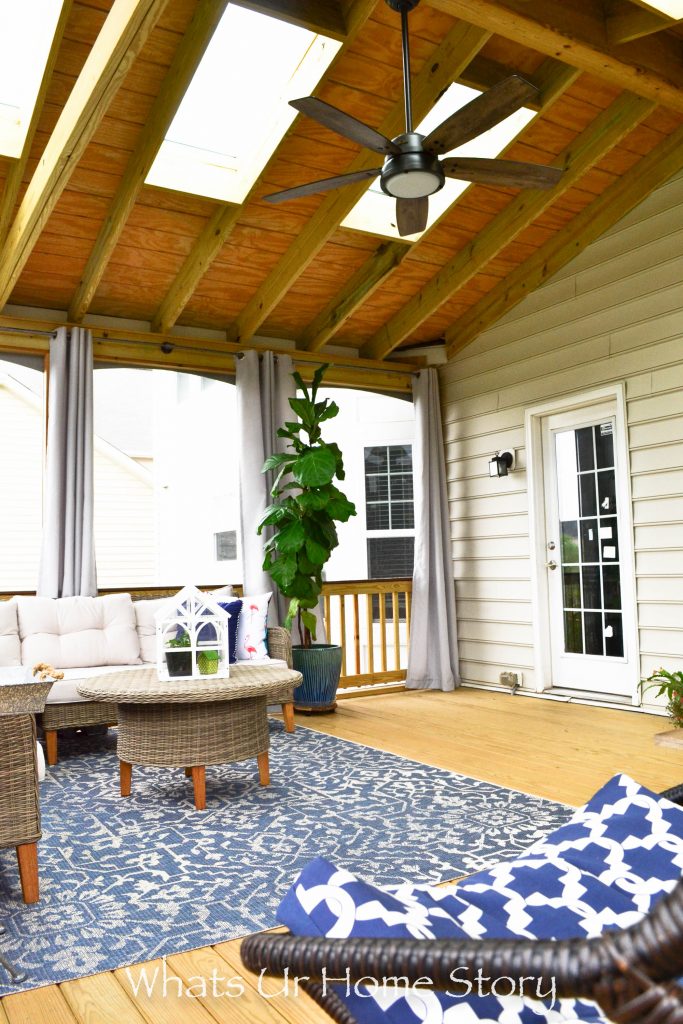 I tell you, this project was jinxed from the start with conflicting opinions. First, it was me who opposed the screened in porch then it was B's turn to oppose the swing. Thankfully it was B who was proved wrong as this piece of furniture has gotten the most use of all. The kids come from school and go straight to it. I love to lounge on the swing before bed time listening to some music. It has also become a magnet in attracting our guests. 🙂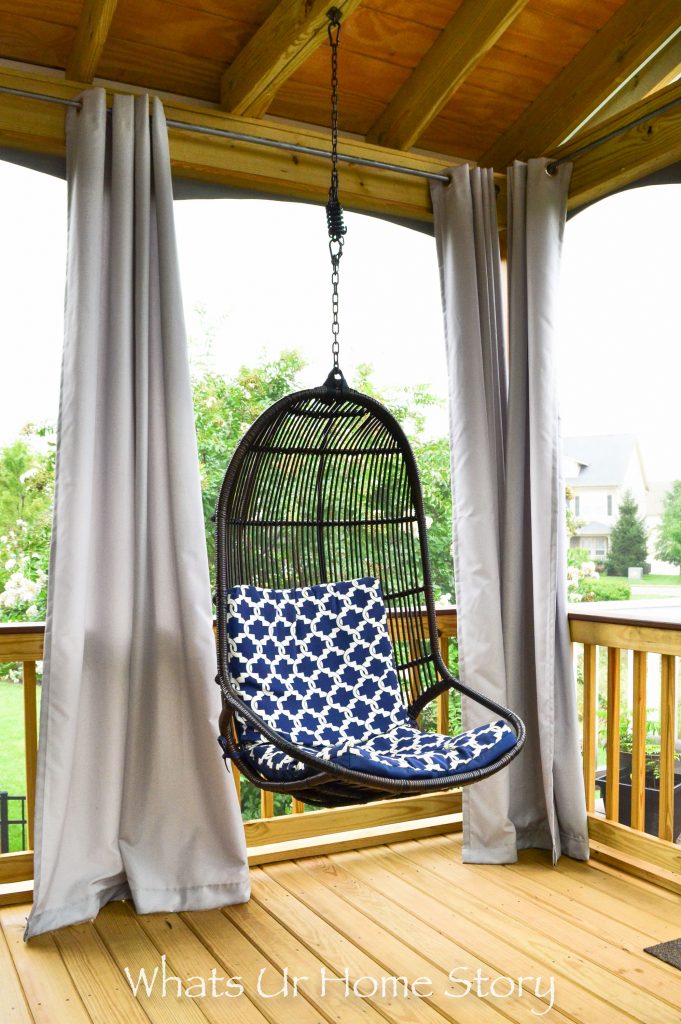 The mini green house was a FB yard sale find. You might remember it from this Spring post.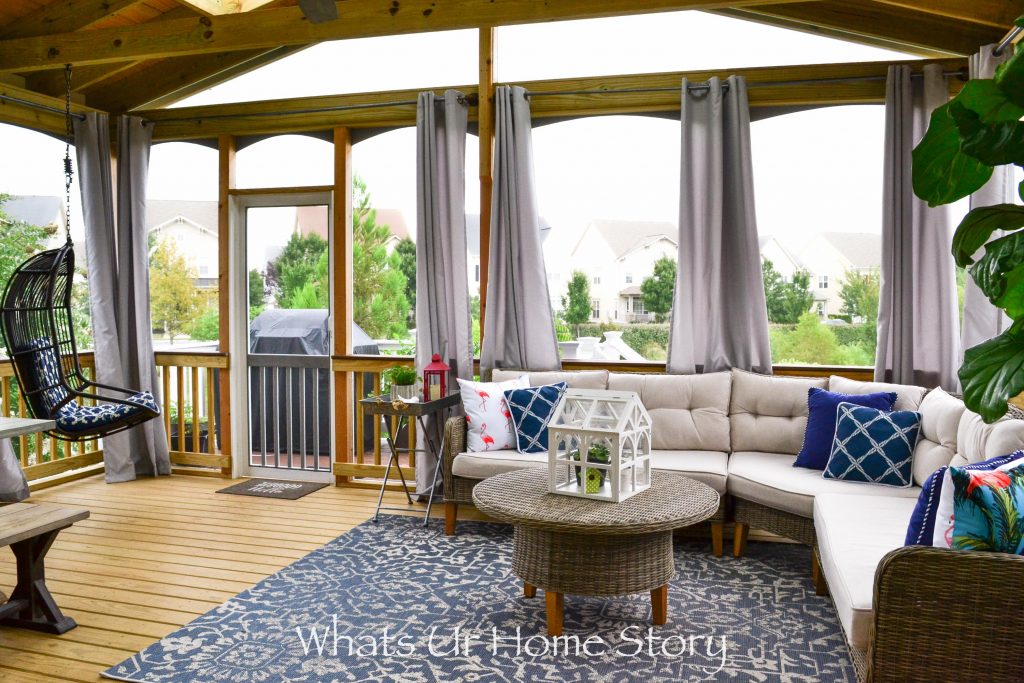 The galvanized tray end table is from At Home. The flamingo pillows, my favorites are from Bed Bath and Beyond. I had my heart set on flamingo pillows and looked far and wide but everything I found was either too flashy or pink or small. The moment I saw these online I knew they'd be perfect for the space. The other pillows are from At Home and Ross.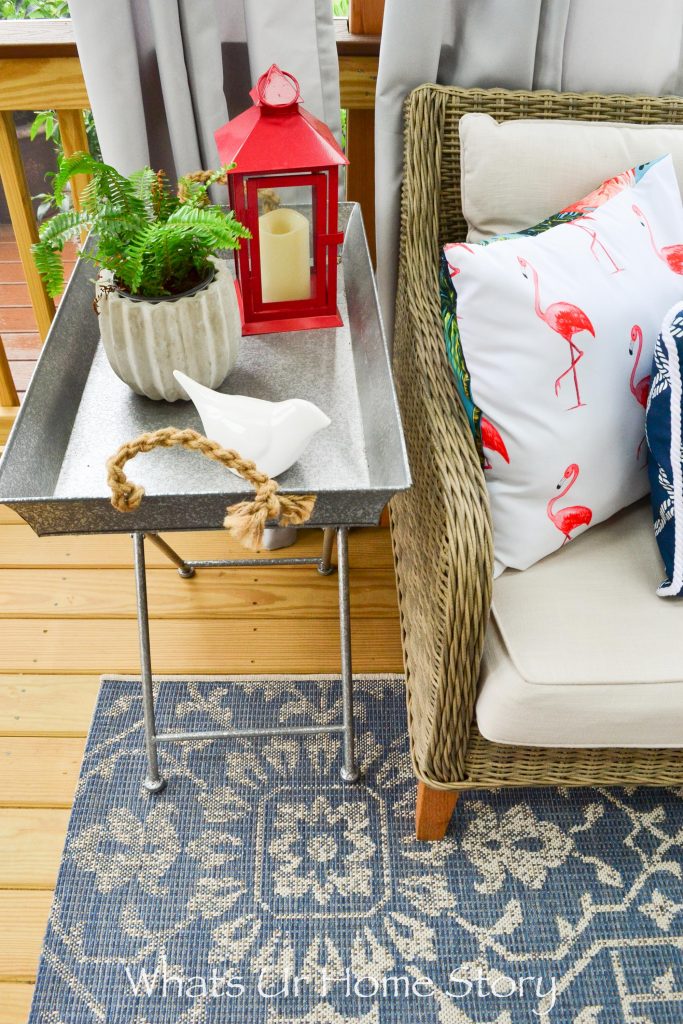 We've plans of getting a ladder style end table or plant stand for the space near the fiddle leaf fig but haven't found one that's calling our name. Hopefully soon.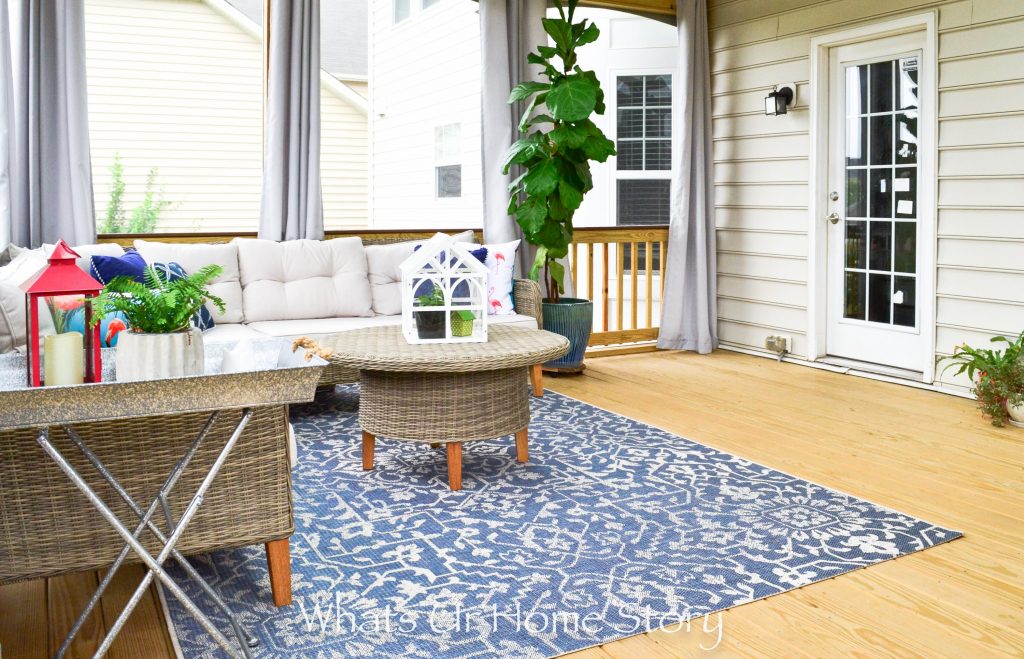 Here's the view from the outside. If you missed the post about my back yard cottage garden check this out.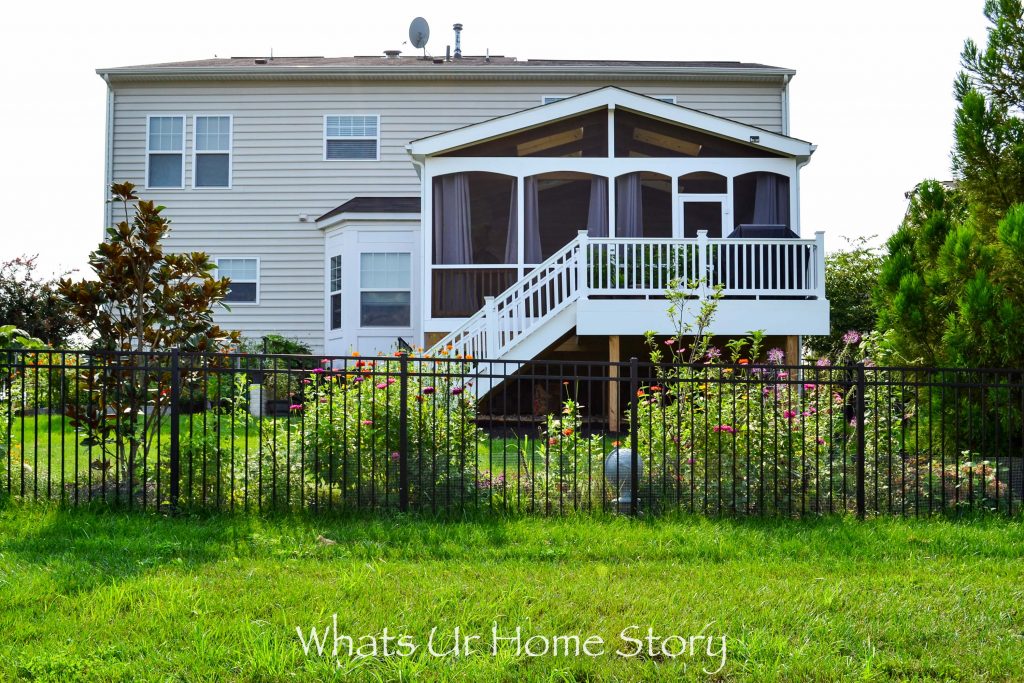 What a big difference from what we used to have!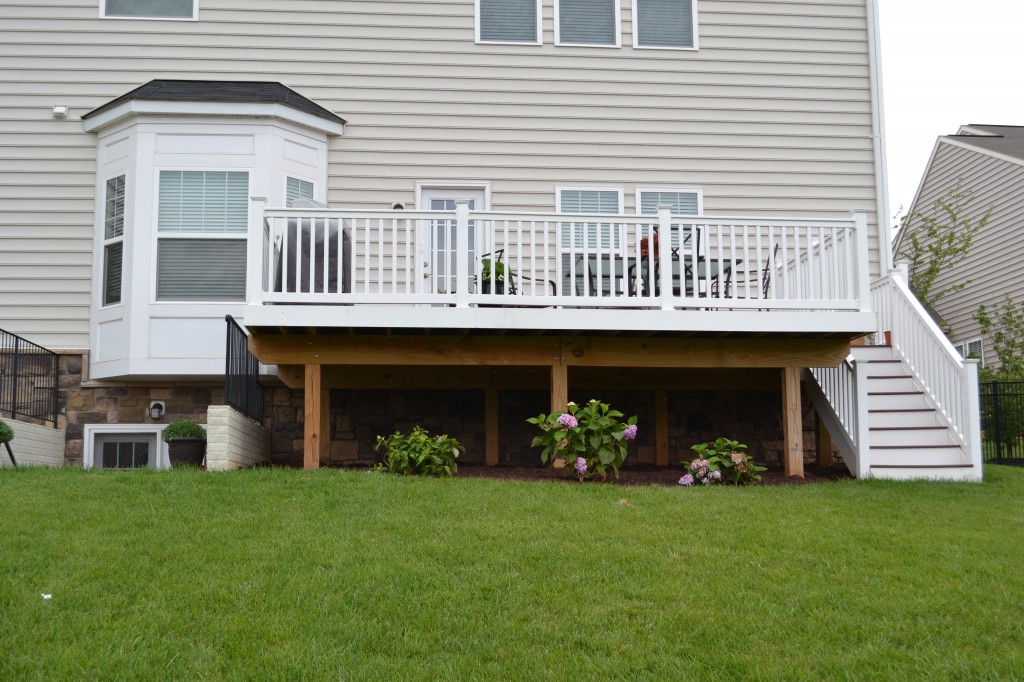 What do you do in winter with a space like this? Do you bring all the pillows and cushions inside? What about the curtains? These are outdoor curtains but it can get quite windy here. Should I take them down for the season?