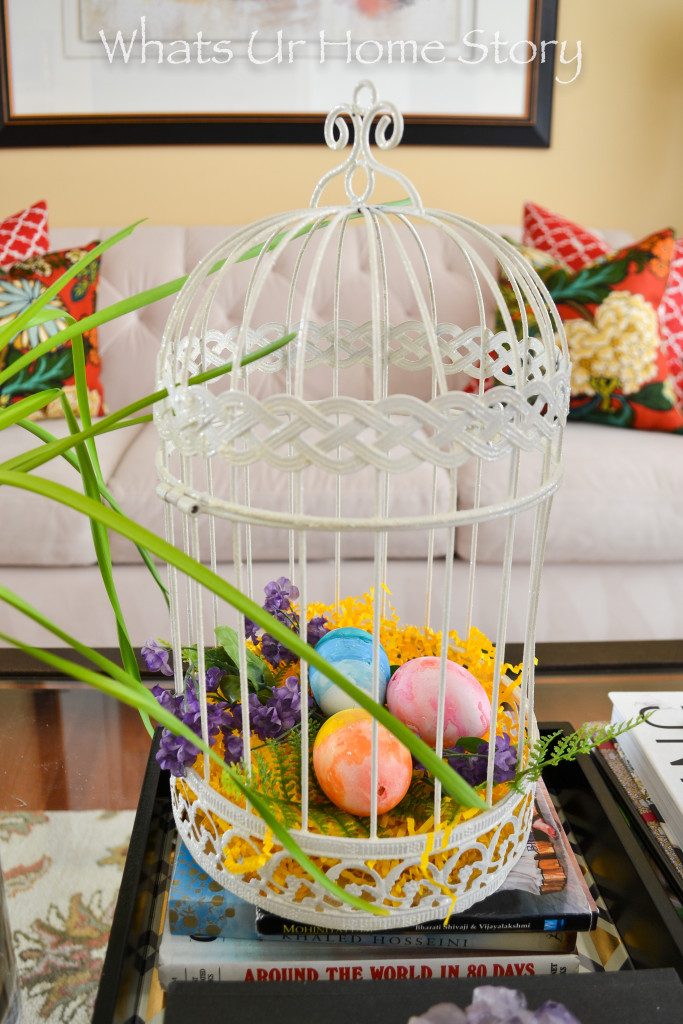 This time of the year I love to decorate with the Easter egg. There is something fun and whimsical about Easter eggs, don't you think? Today I have for you 5 easy ways to add Easter eggs to your Spring home.
1 – In a bird cage, I scored this one on Christmas clearance at Michaels, make a bed of shredded yellow packing paper (yes, I saved those from some package as the color was so pretty) and silk flowers, and add some colorful watercolor eggs for a conversation piece on your coffee table.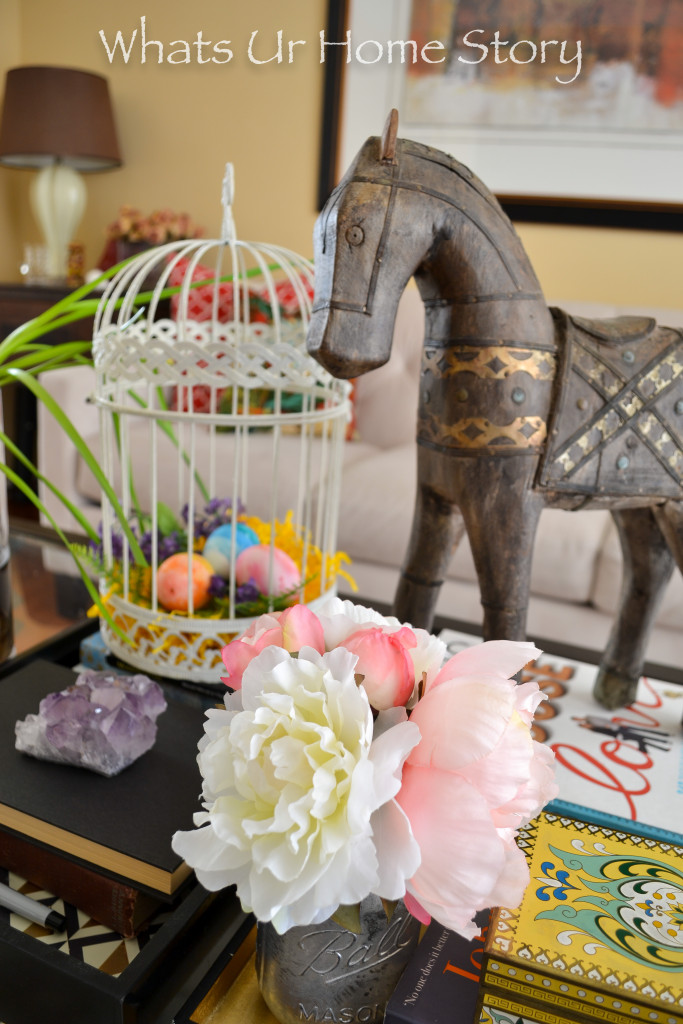 Can you spot the mercury mason jar vase I made? ♥
2 – Gold foil never disappoints when it comes to adding a festive touch. Fill a vase with Spring flowers and pop in a few gold foil eggs as fillers.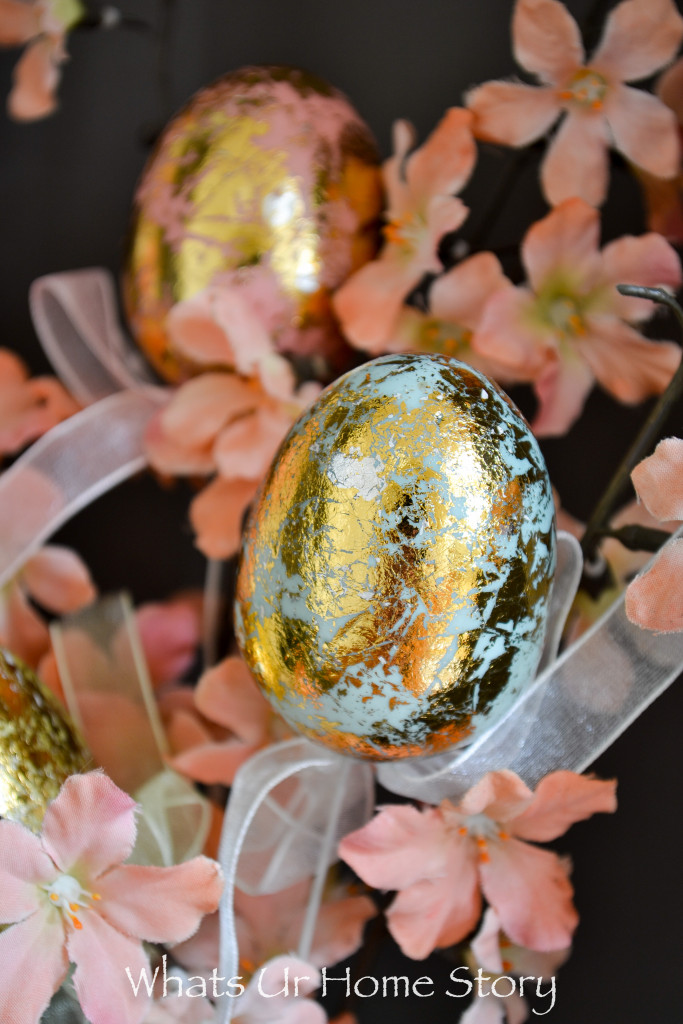 These came attached to a wire (from Michaels) so are easy to plop into a vase as accents.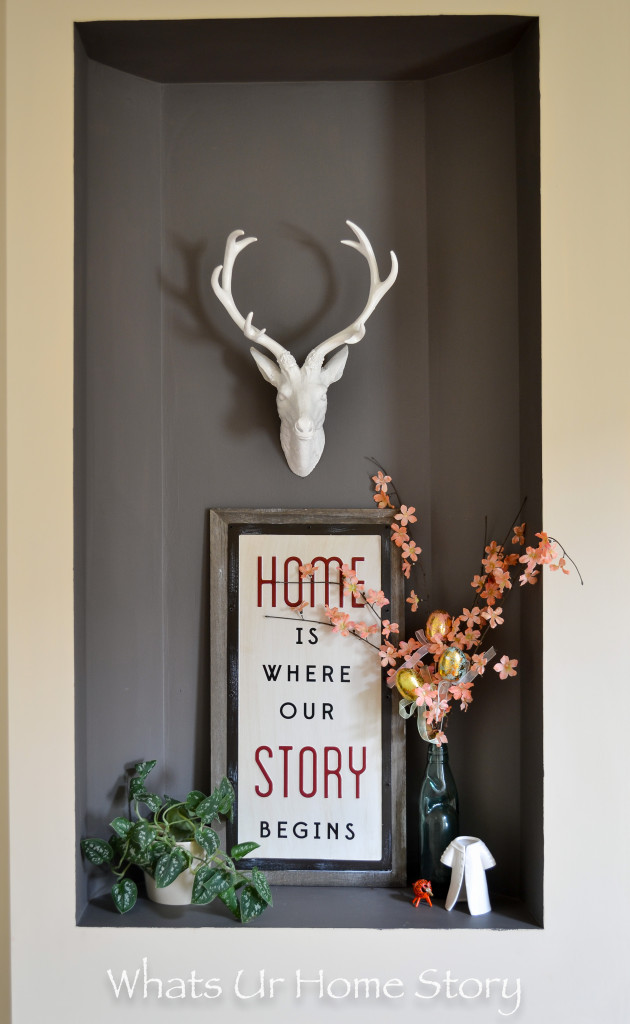 3 – Make a fun Spring terrarium complete with a faux green house, moss, plants, and a nest.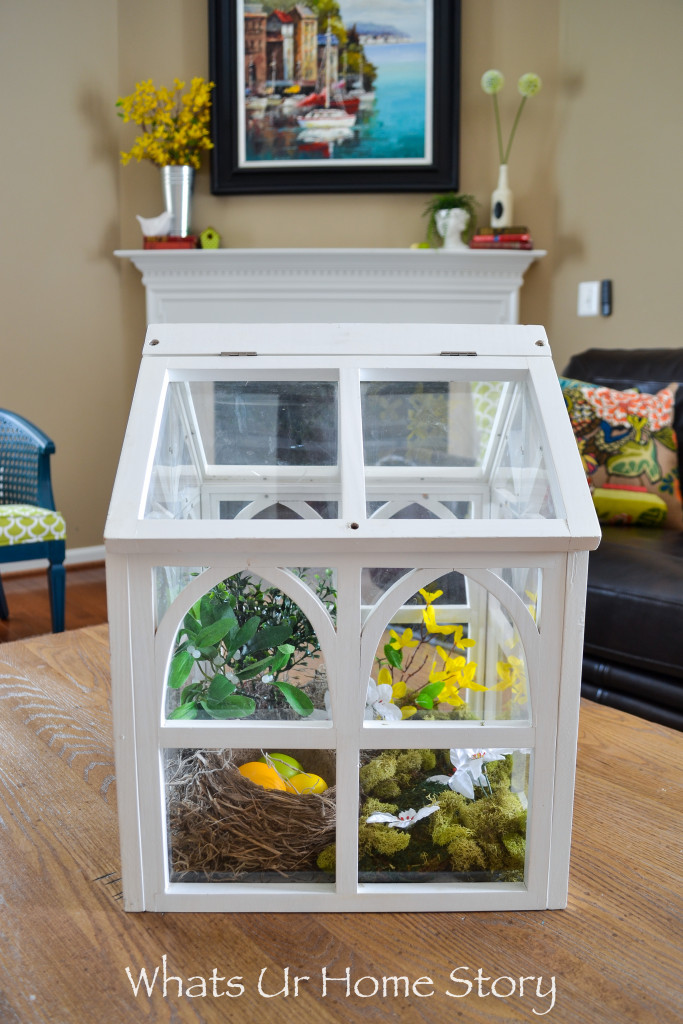 I bought the faux greenhouse from a local Facebook yard sale group for $5 last year. The nest is an abandoned robin's nest from our backyard.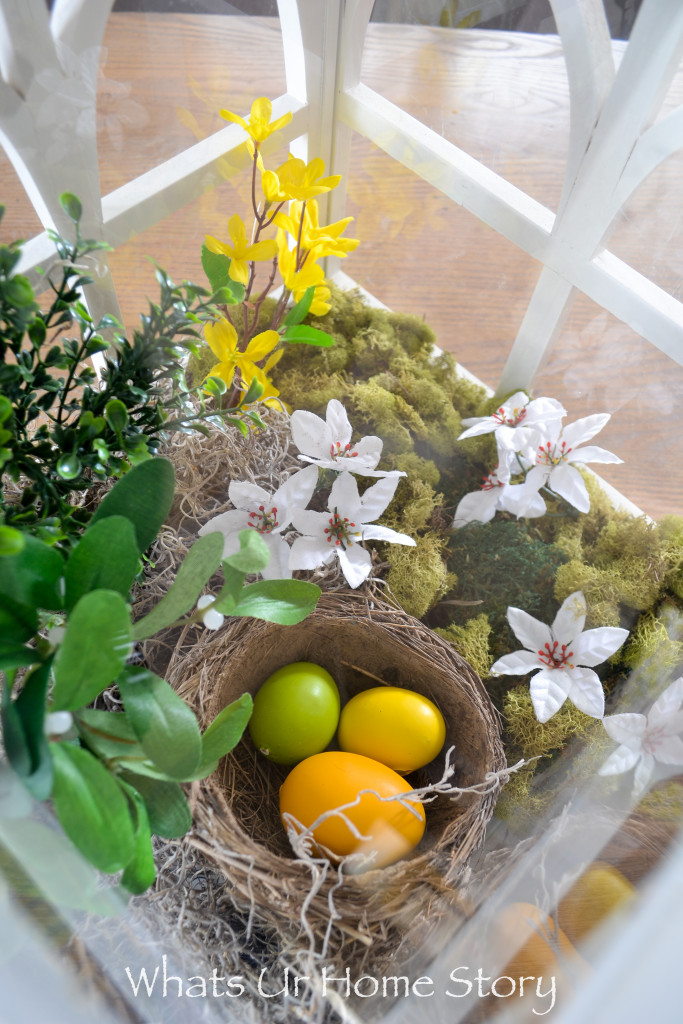 The moss and flowers were repurposed from old wreaths. The colorful eggs were left over from project #4 (scroll down).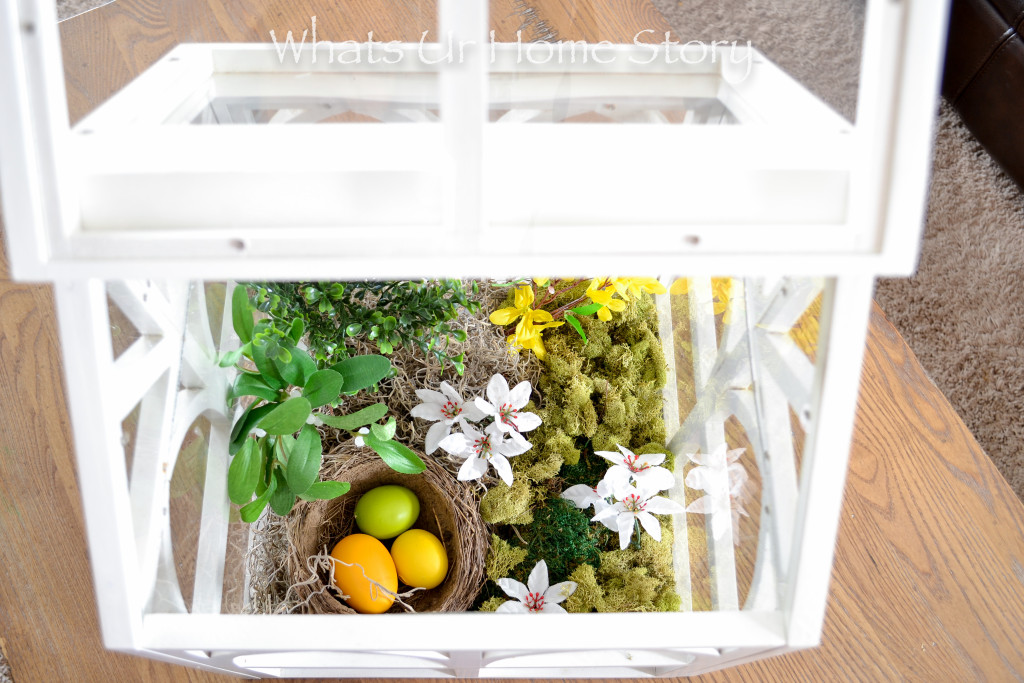 4 – Make a fun and easy Easter egg wreath or an even simpler Spring wreath.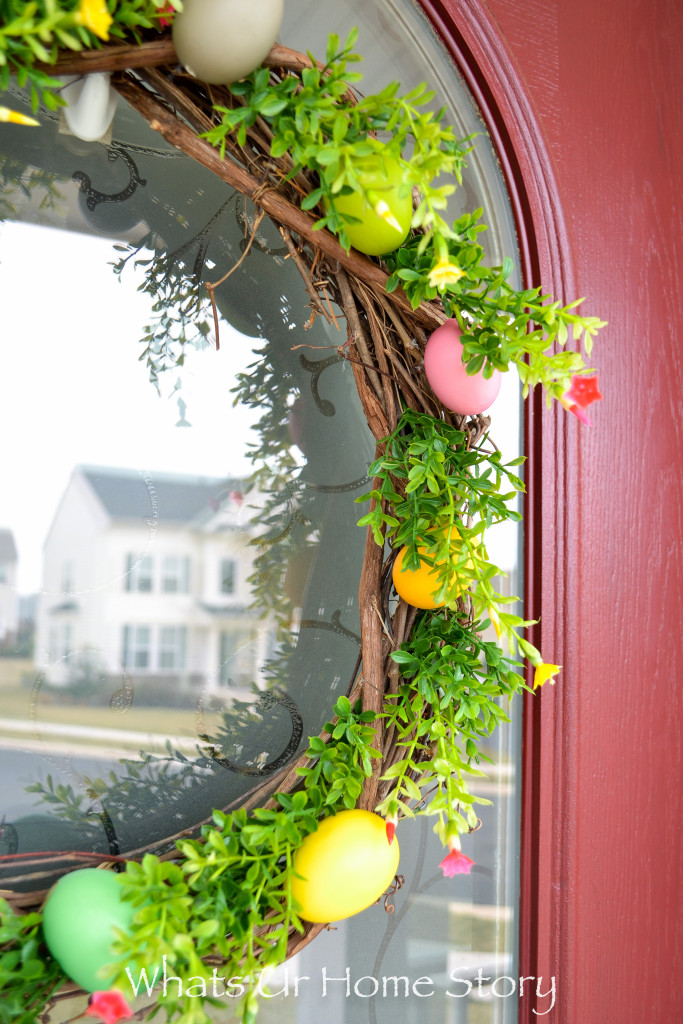 5 – Last and the simplest of all just display them as is on your mantel or table. I just love the clean look.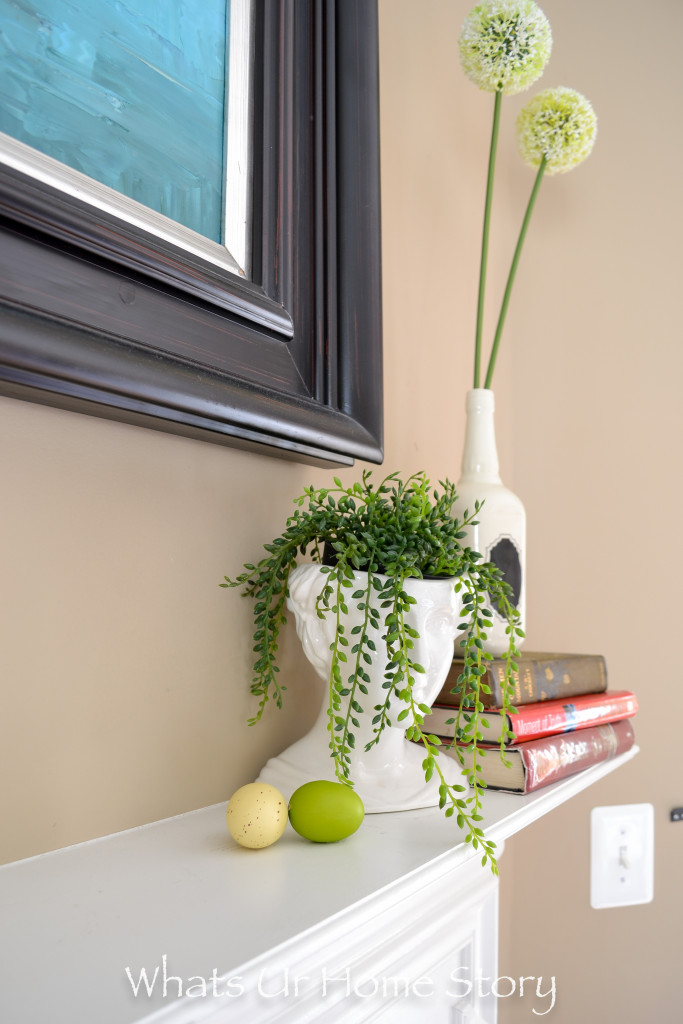 Easy peasy, right? We are all set to welcome the first day of Spring this weekend with some snow but in my house as you can see we are already in full on Spring mode.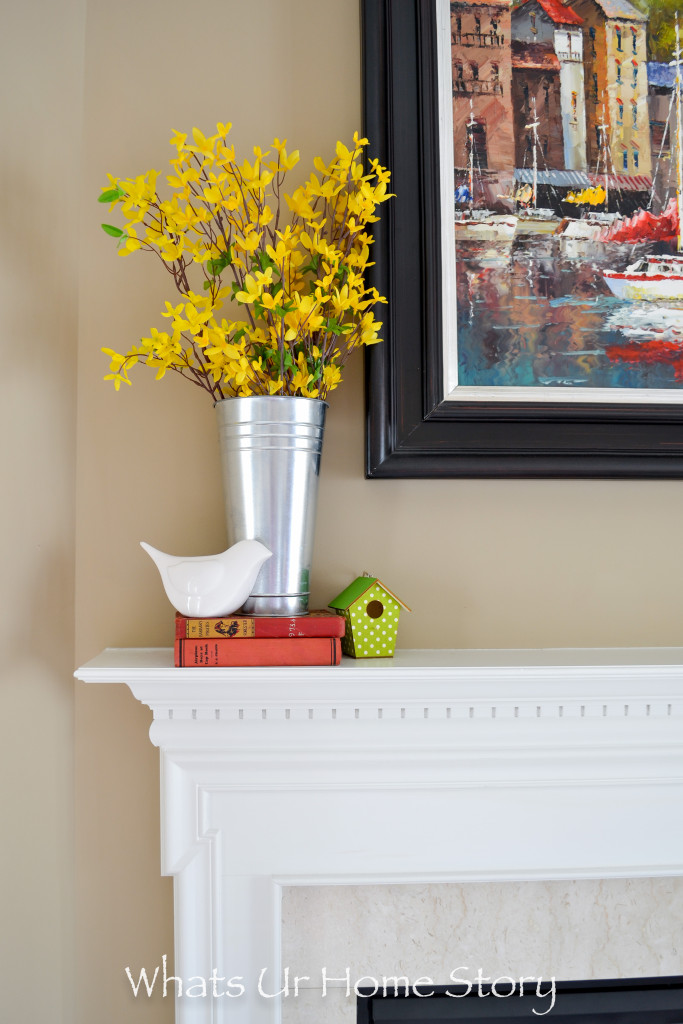 Are you ready for Spring?