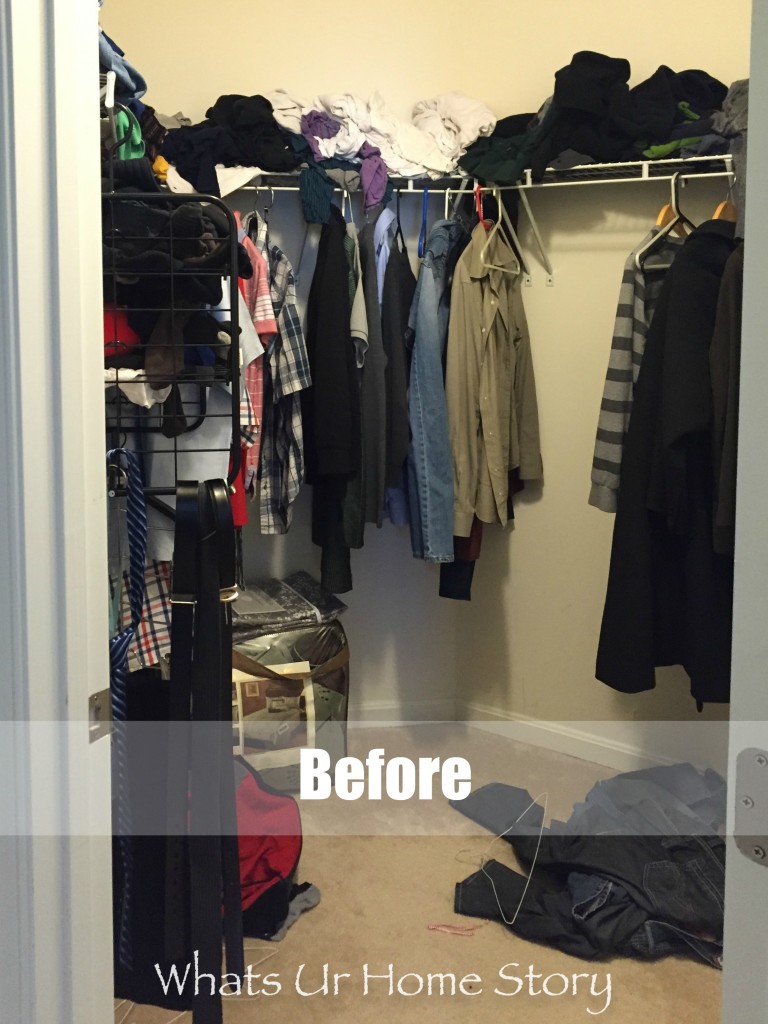 Finally a project that has been on our list for 5.5 years got done! Again we went with our favorite closet system from The Container Store, the Elfa system (see our other Elfa closets; coat closet and daughter's room). Like our earlier projects this one too turned out to be a lifesaver! What can I say? If you are still living with builder grade master closets then this is something that you must add to your TO DO list. Can't tell  you how much more sanity you'll get from an organizing project like this. FYI -The before picture above is after I removed half of B's clothes!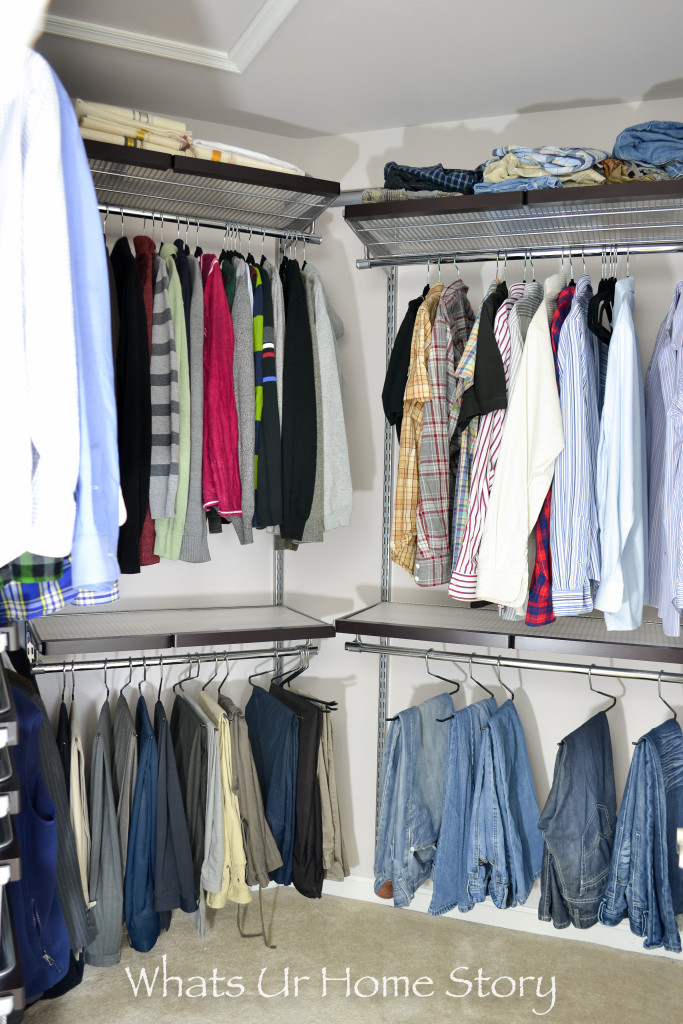 Here's another before picture.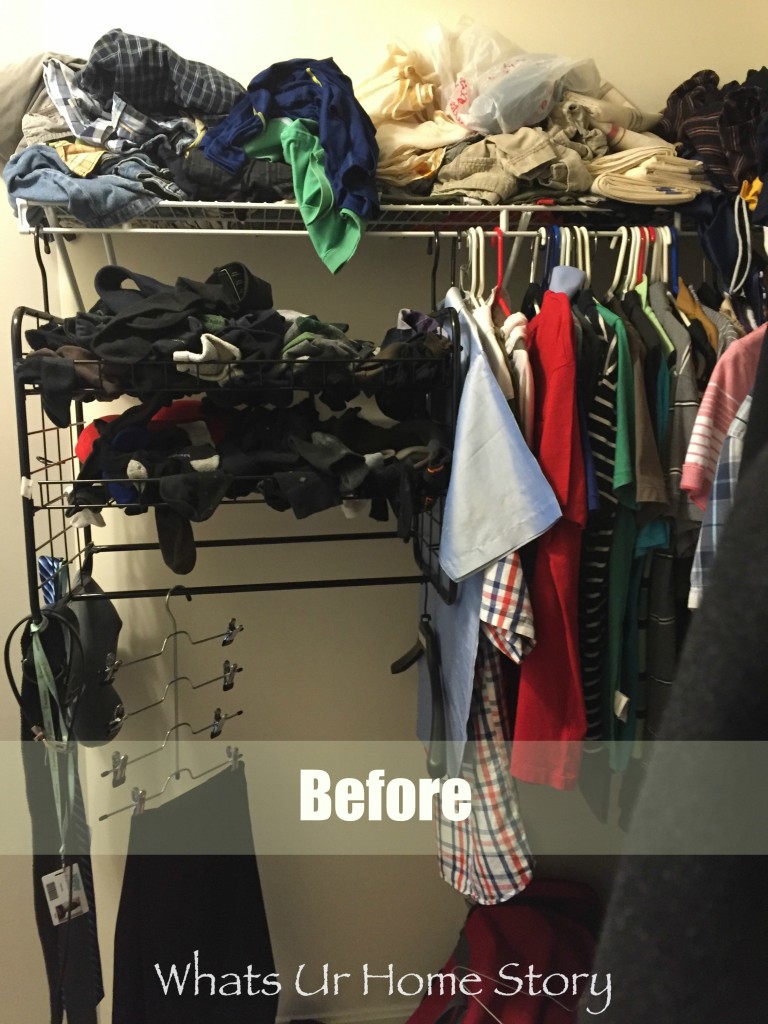 The same space after we installed the Elfa system ourselves.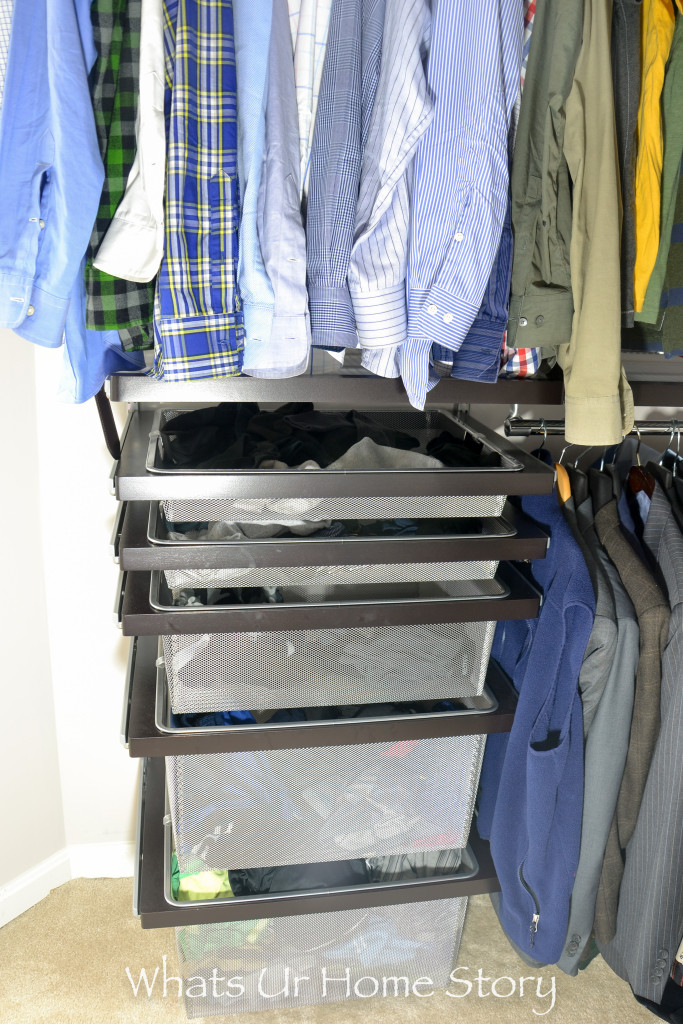 We didn't go fancy or anything with the shelving, just went with standard Elfa shelves and bins but the added storage and hanging space they provide are priceless.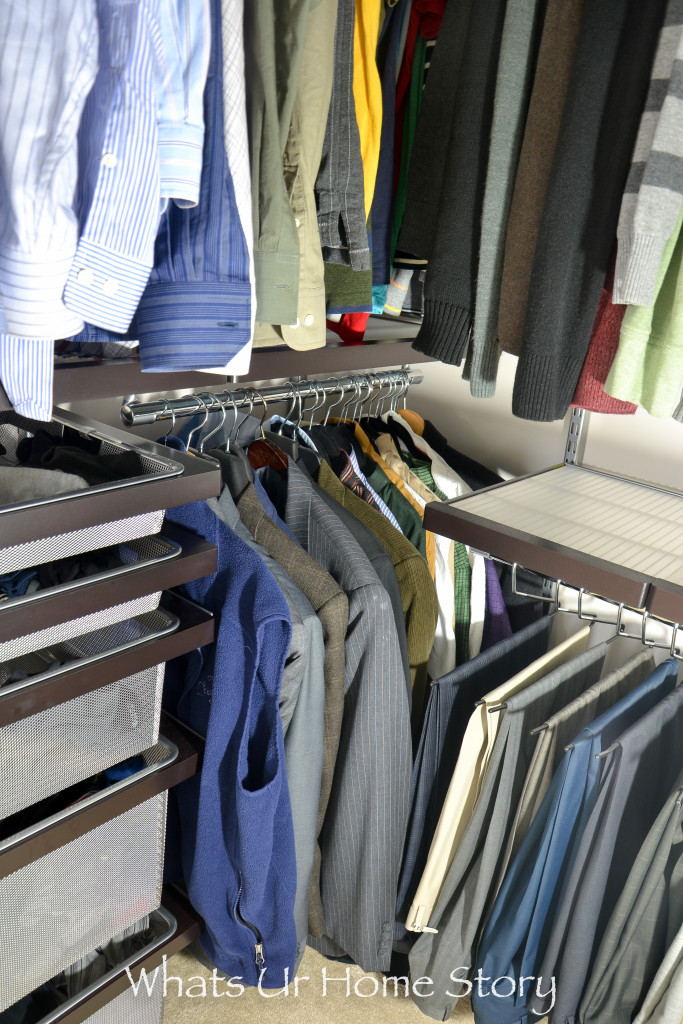 As you can see we even have a lot of extra space!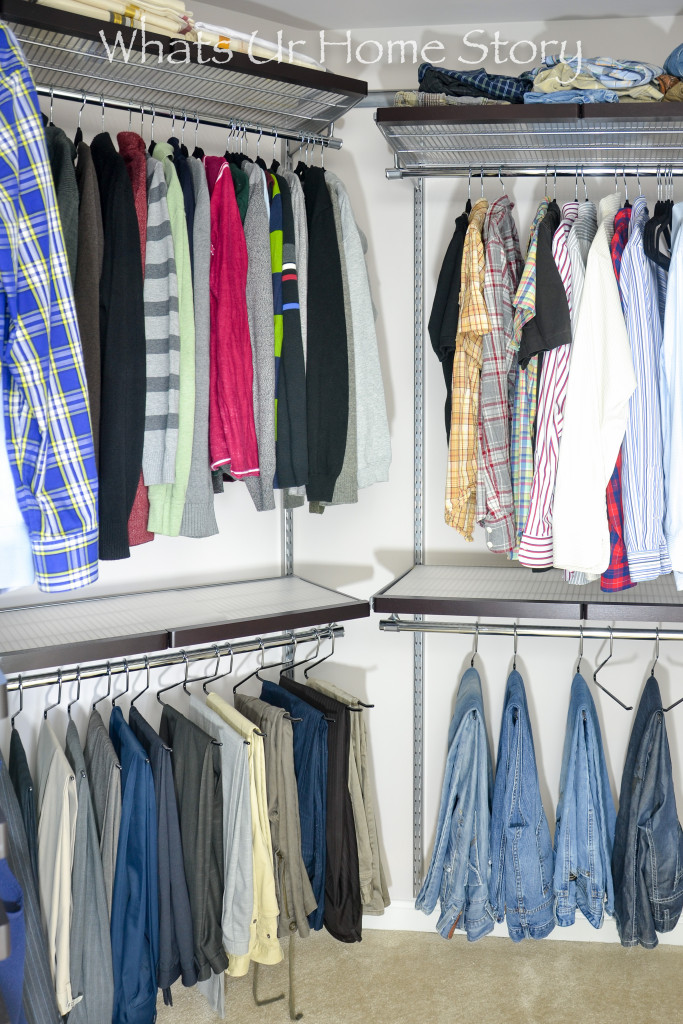 Finally there is a place for everything.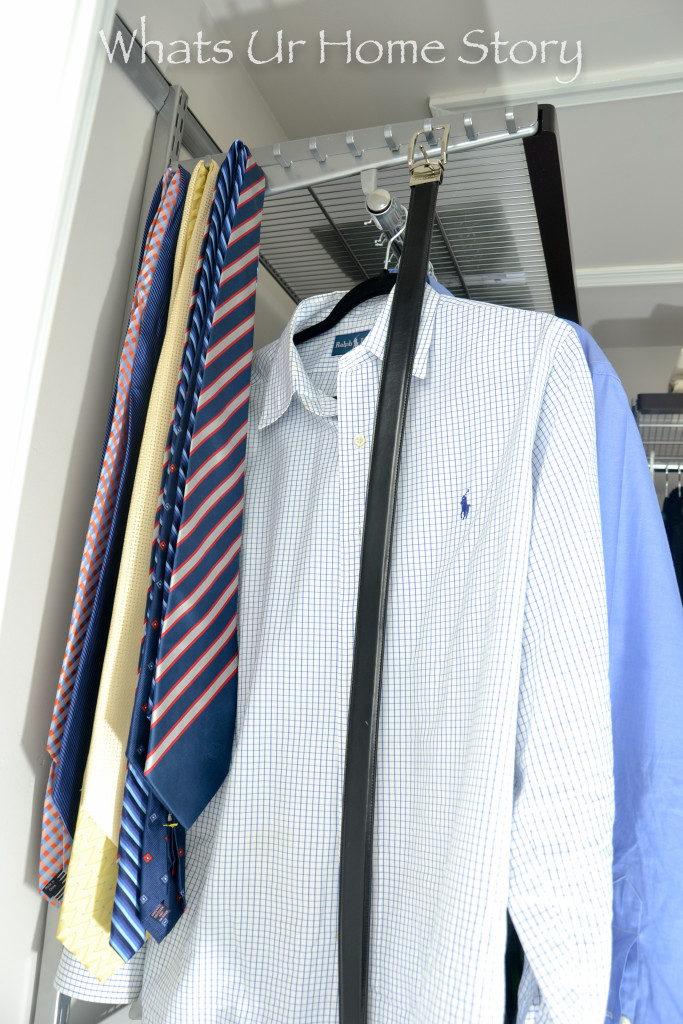 We replaced the plastic hangers with these no-slip velvet hangers* for the shirts; such a space saver!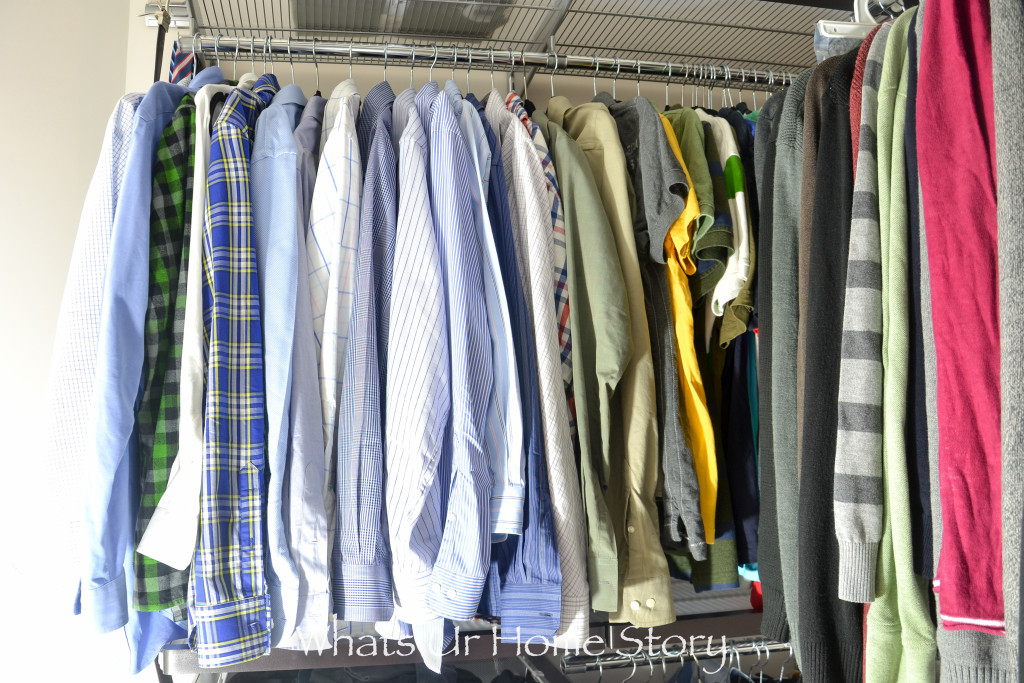 For the pants these special pant hangers from Amazon* did the trick. They work great even on bulky jeans.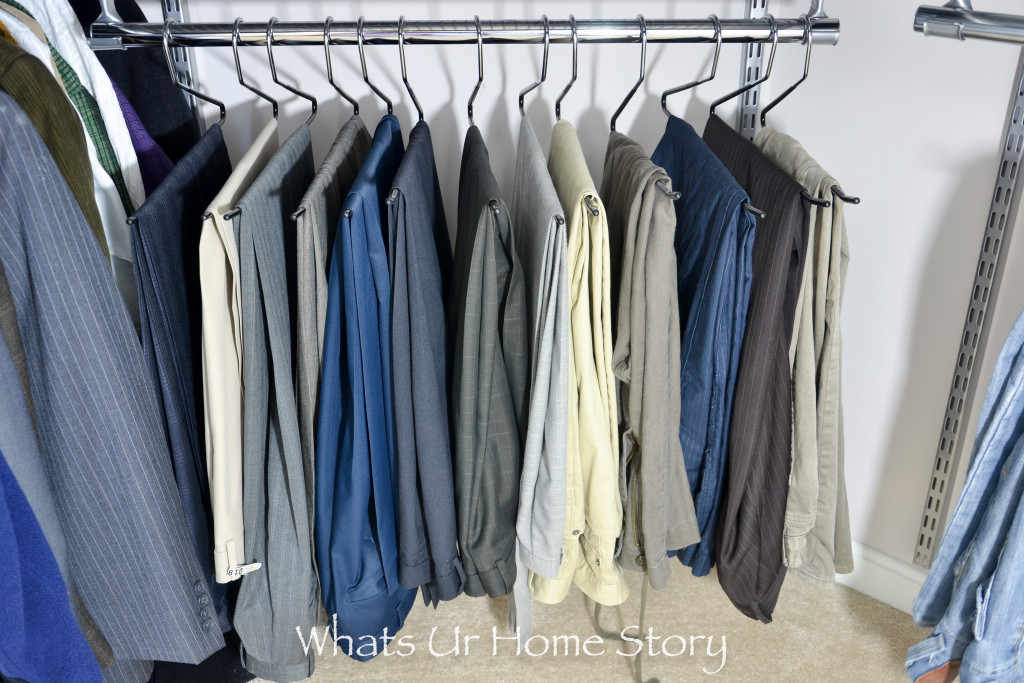 There is still an empty wall in there (next to the door) that we may end up doing something with later on but for now we are super-duper happy at how organized the space is. No more throwing things up the tall shelf only for the clothes to slip down!
Have you used Elfa? What other closet systems do you recommend?
*Post contains affiliate links