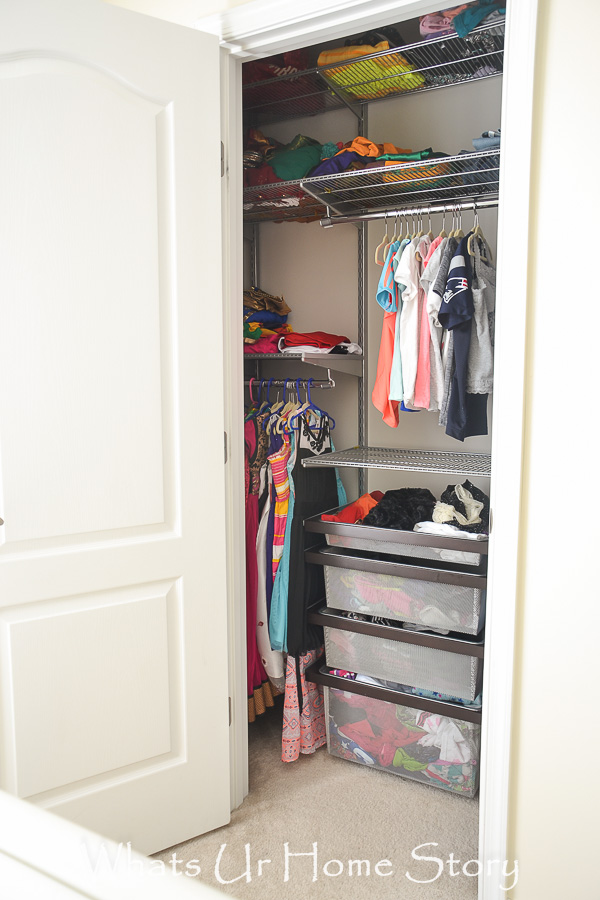 My 3 biggest complaints about our current home are small closets, bedroom sizes, and the lack of a mud room. While we cannot do much about the last two, the first one we have been slowly trying to make the most of what we have by adding organization and storage.  We were bowled over by our initial attempt, the coat closet, so much so that we decided to tackle our daughter's tiny closet next. What can I say, the call to makeover these closets has been the best "home" decision we've made since moving into this house 5 years ago.
To add some background, we are talking about a 10 x 10 room, which by the way we totally made over earlier this year. So naturally the closet is tiny, by tiny I mean the smallest closet a builder can get away with in a bedroom to stay on code. When we bought the home it came with 1 standard wire shelf. We added a half wire shelf along the way only to result in this mess.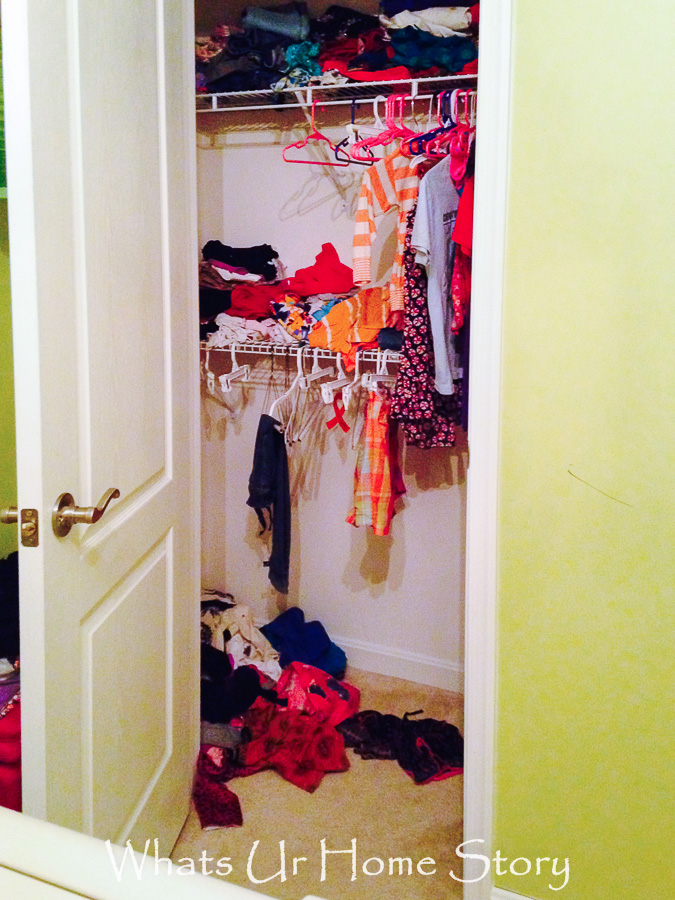 By late last year we and more over she had enough! After much research we decided to go with the Elfa closet system from the Container Store. We bought it during their annual 30% off sale (the best time to buy these shelves) and installed it ourselves. This is not a sponsored post by the way, we just happen to love this system so much.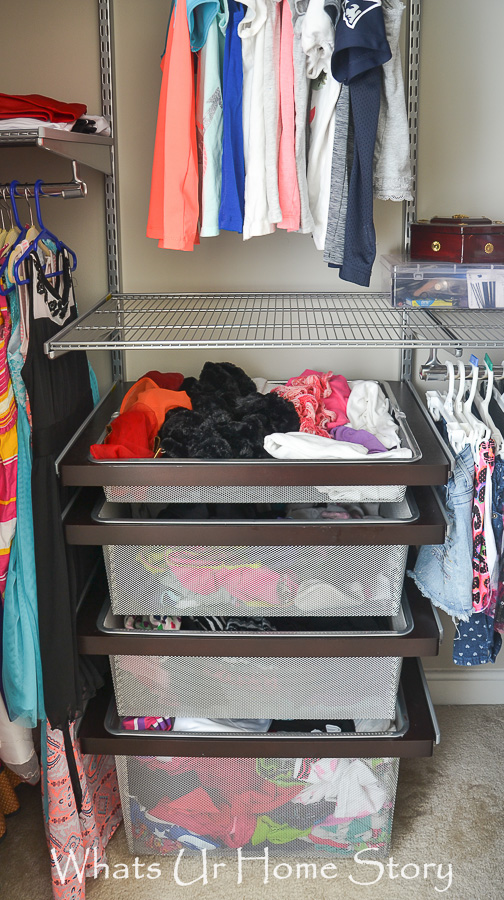 The installation was super simple (see my earlier Elfa post for the details). We went with the bare bones basic shelves adding only the walnut trim for the pull out drawers (the trim is standard for these).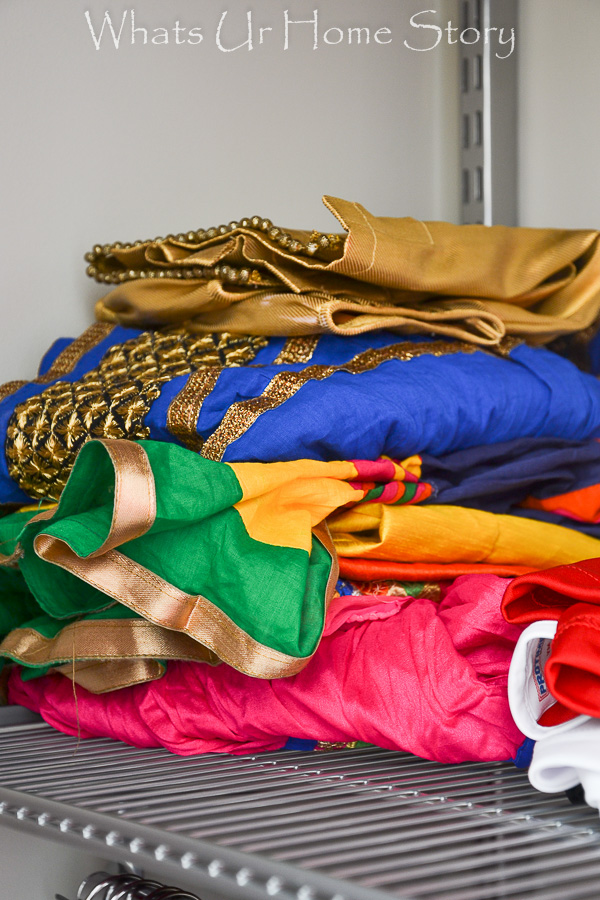 We did however modify the original design recommendation from the consultant to fit our needs. And look at how much of extra space she now has!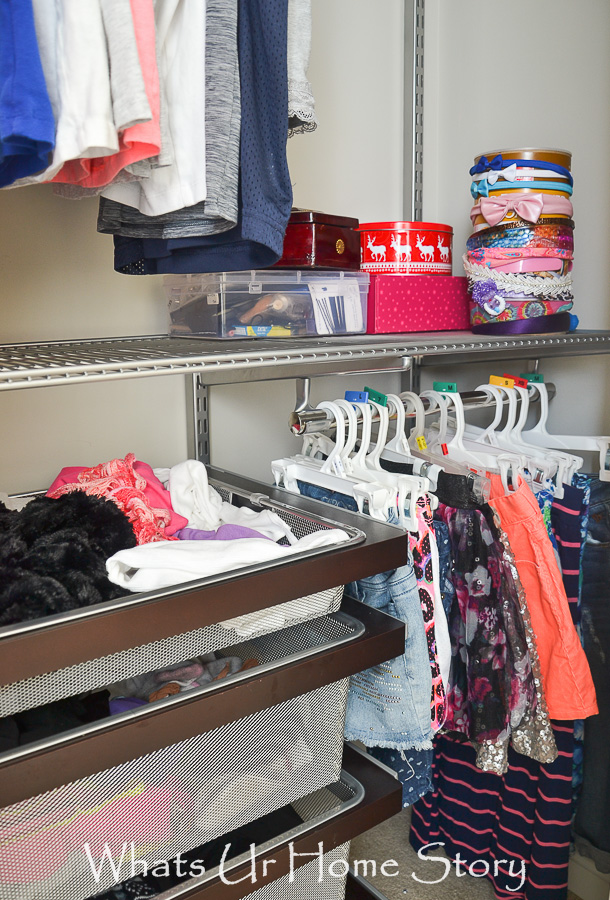 The off season clothes are stored away on the 2 top shelves.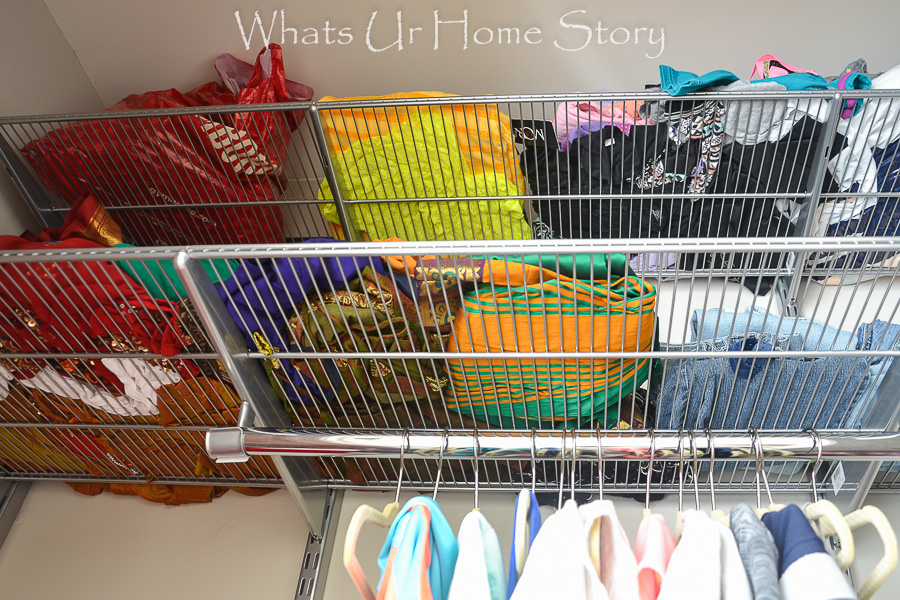 We just love how she now has room for all her traditional Indian clothes too.
The best part is, no matter how messy the rest of her room is this side is always clean. Can't beat that!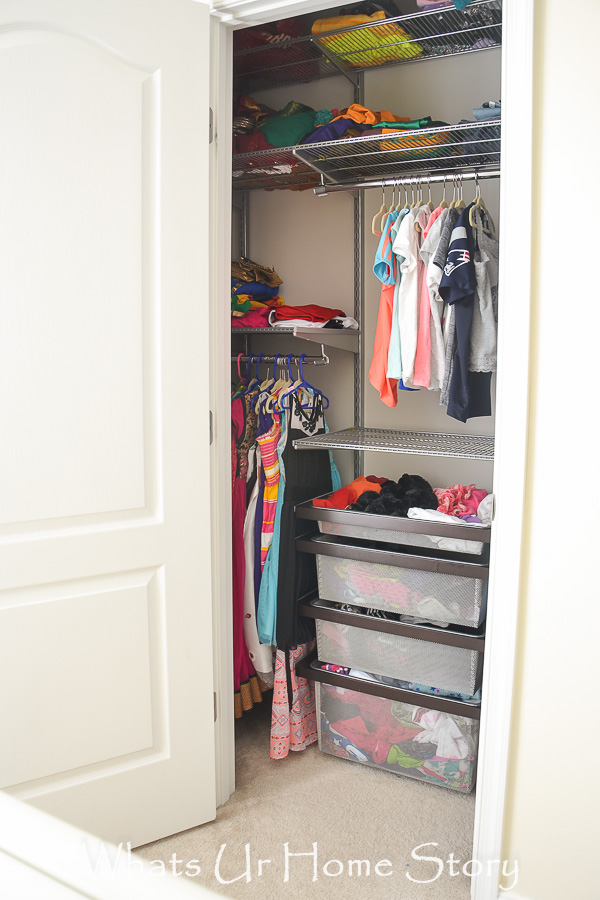 Next up is our master closet (we have 2, his & hers). Can't wait for the annual Elfa sale in December!
How do you organize your closets? Have you used the Elfa system?