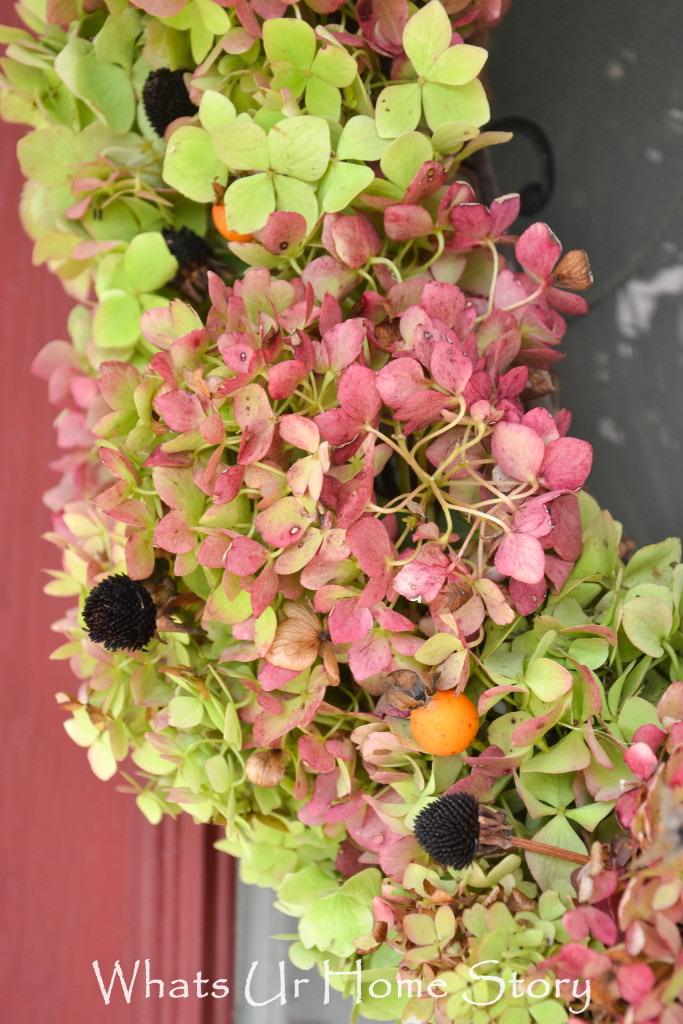 Happy first day of Fall! With all that has happened lately around here I was in no mood to decorate for the season but every time I pull up the driveway my eyes fall on the bright Summer wreath, which was actually my Spring wreath minus the Easter eggs plus some bright flowers, on my front door. With the cooler weather approaching that definitely looked out of place and finally yesterday I had enough! I took the wreath down and went on a mission around the house looking for things to update it with.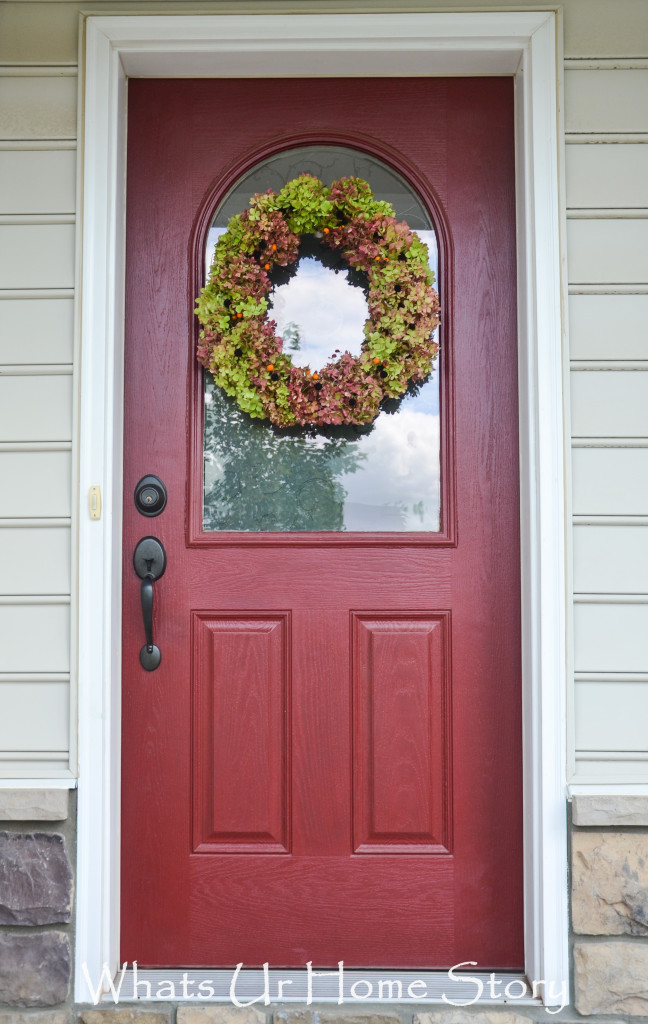 Goal #1 –Not to spend an extra penny on my Fall wreath
Goal #2 – Keep it simple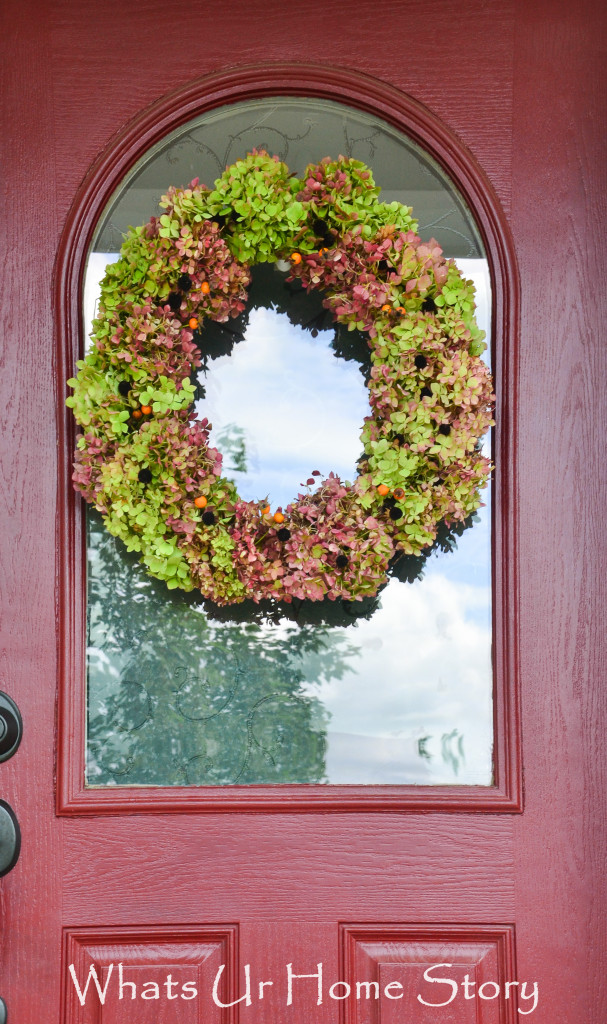 Yes, I managed to make this beauty by reusing the grape vine wreath and some picks from my yard; the Hydrangeas that are wilting away and Rose and Black-eyed Susan seed pods!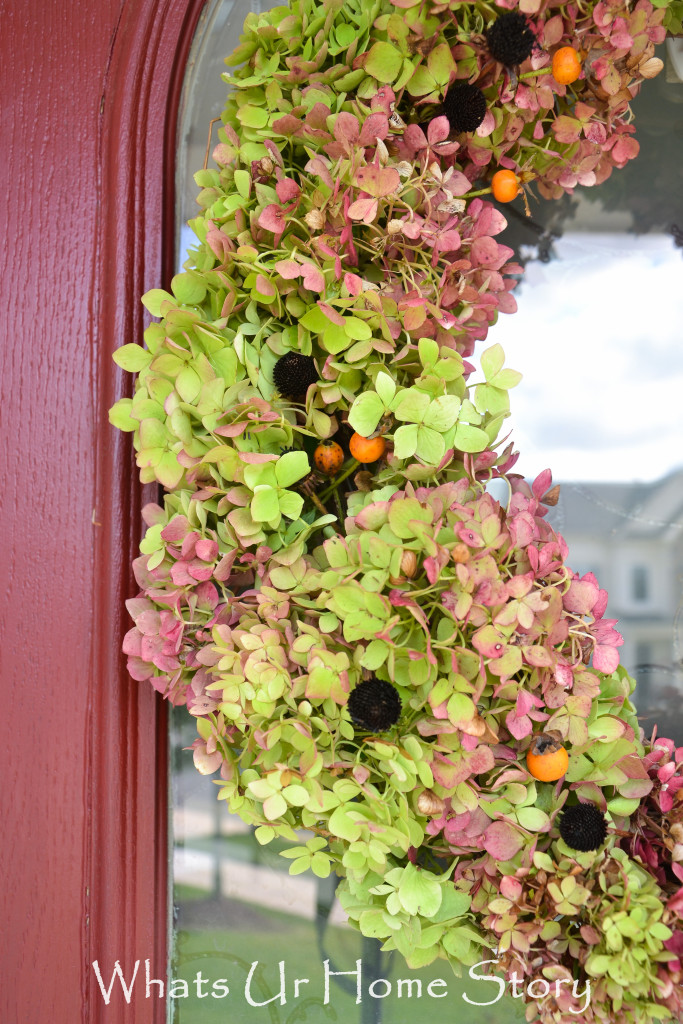 Who would have thought things from your yard can make for such wonderful decor? Scratch that, I have done it previously with the dried crepe myrtle and day lily seed pods but not to this level! On a different note, did you see that front door paint color? Still as fresh as a year ago when we re-painted it!
To make this Hydrangea wreath you need;
Materials
Grape wine wreath
Dried/ Almost dried Hydrangeas (I just picked them off the bush)
Rose seed pods
Black-eyed Susan seed pods
Floral wire
Hair spray
Scissors
Method
Remove all the leaves from the flower stalks.
Cut the stems so that they are tall enough to be inserted into the grape wine wreath.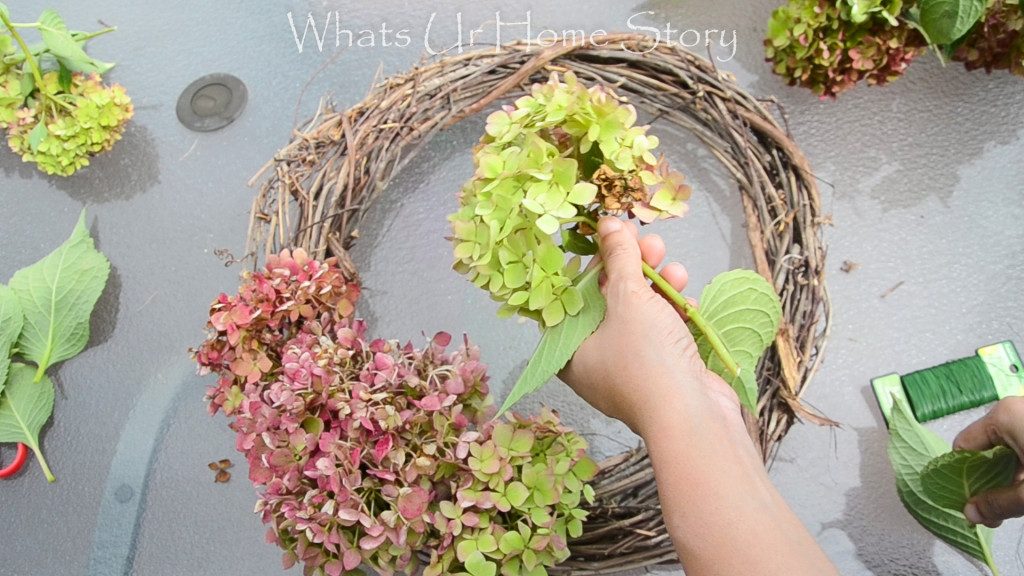 Gently insert each Hydrangea stem into the wreath until you cover the entire shape. You can use floral wire to secure any stems that are loose.
Insert the Rose and Black-eyed Susan seed pods at about 2 inches apart around the wreath.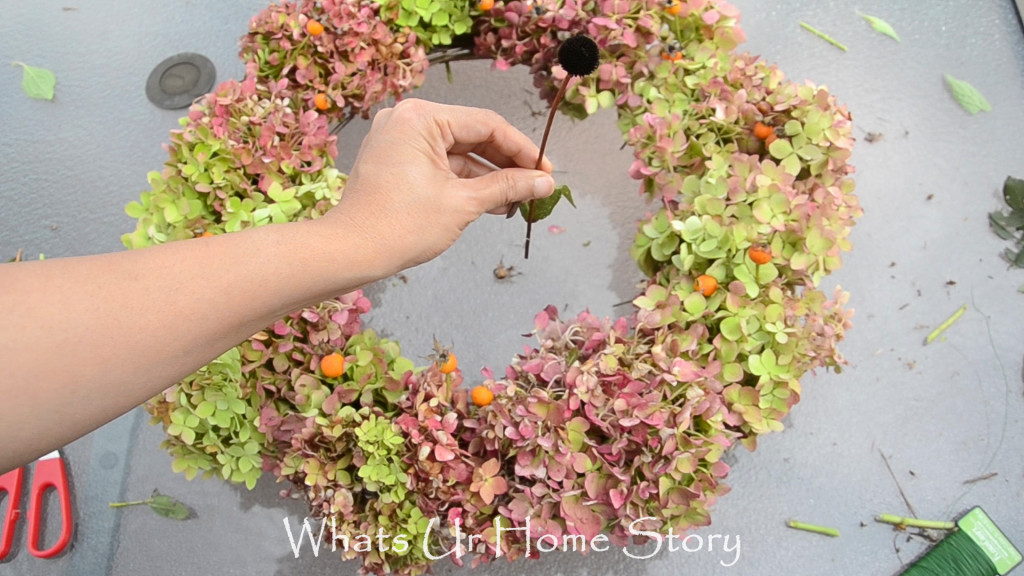 Step back, assess the shape, and add more Hydrangea stalks to make a full and even shape.
Liberally spray hair spray. This will reduce the amount of fly always as the Hydrangeas dry on the wreath.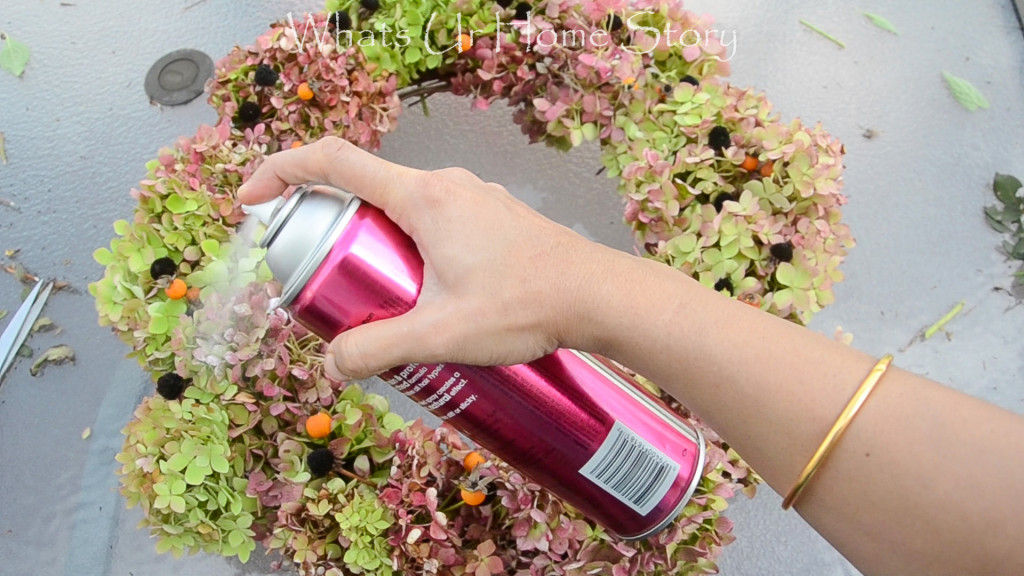 Here's a mini tutorial video, all of 1.44 mins showing the steps in super fast mode;
How is your Fall prep going? Any decorations up yet?