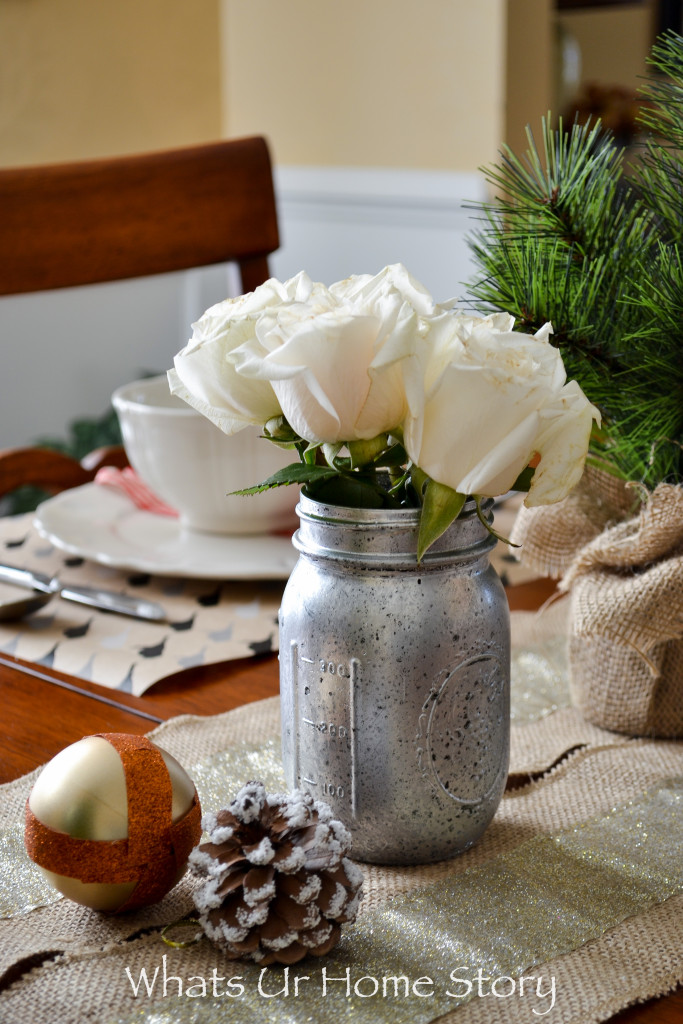 This little beauty, my DIY Mercury glass vase aka. mason jar's debut in my holiday tablescape earlier this month means I can finally check off one 'must make' project from my To Do List. It is one of those love at first sight projects, you know the ones where you see it on Pinterest and know that you have to make it. Yep, right up there with all the succulent planters and barn doors.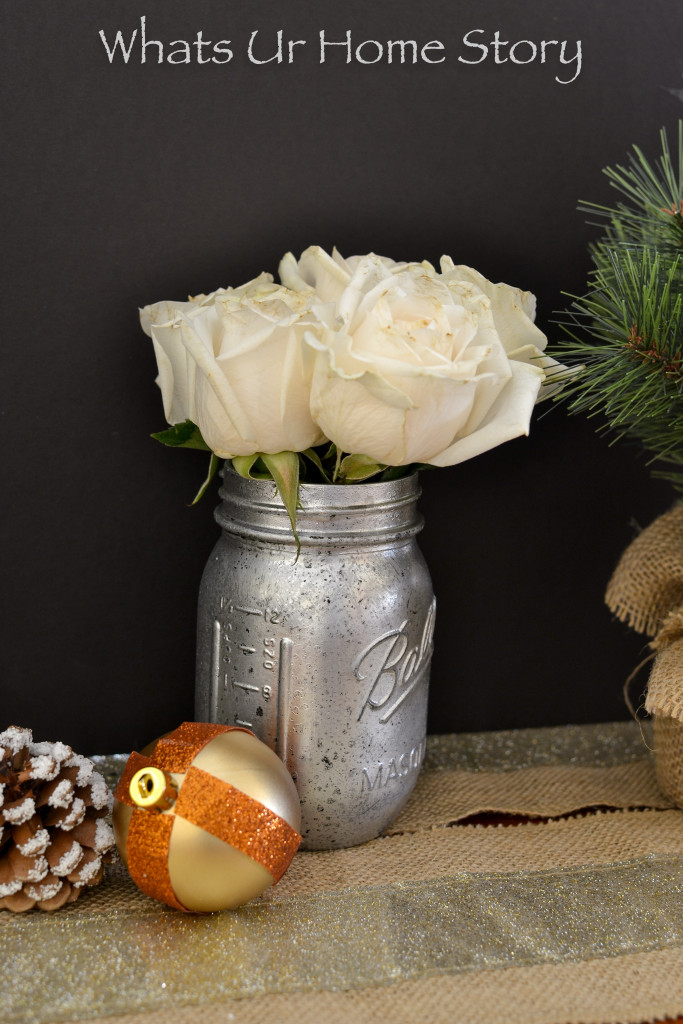 It is a great way to dress up ordinary vases or in this case mason jars for the holidays.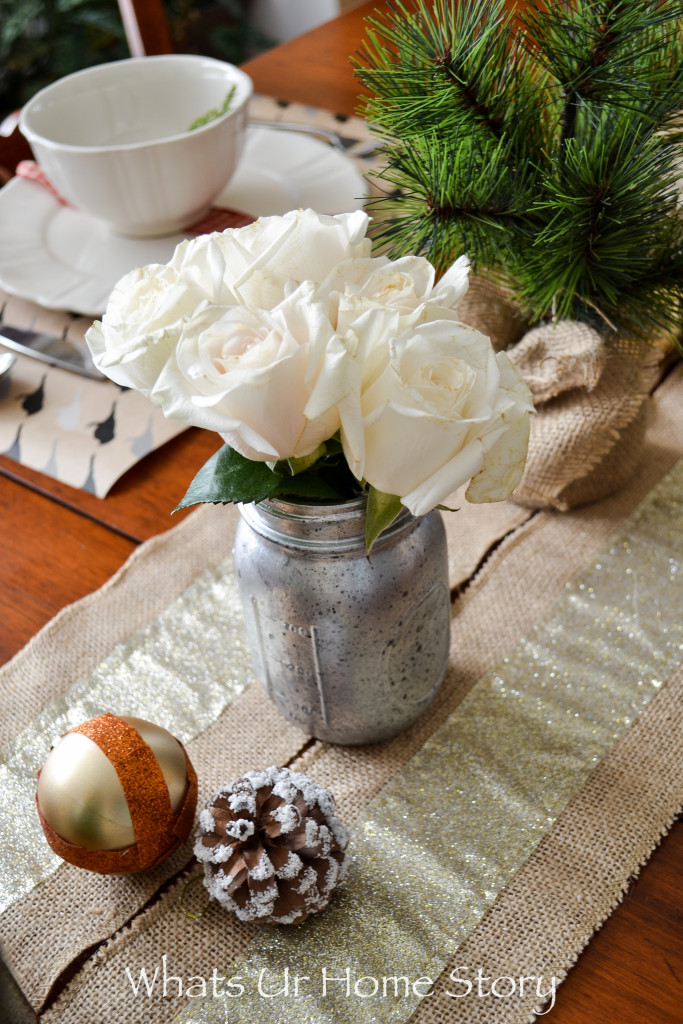 Though there are numerous ways of faking the mercury glass look I liked the tutorial from Mason Jar Crafts Love the best. Even the list of supplies for the project is small.
Materials
Vinegar
Water
Spray Bottle
Rust-Oleum Metallic Spray Paint
Mason Jar or Any Glass Vase
Paper towel or a Rag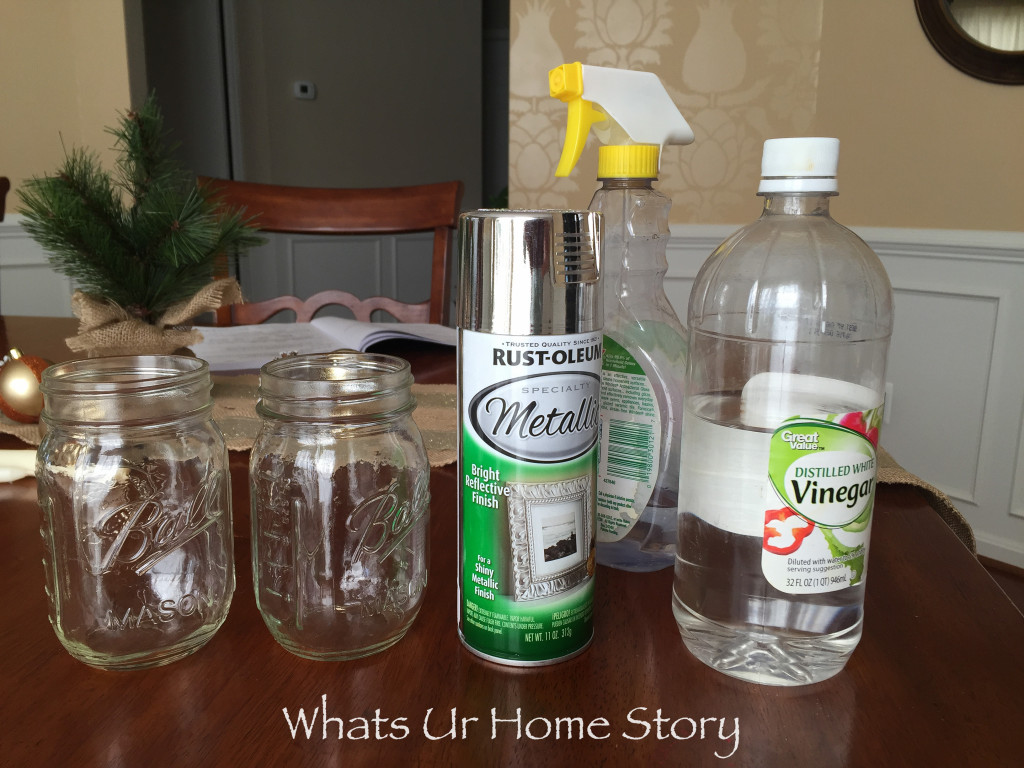 Method
In the spray bottle mix equal parts of water and vinegar. A good measure is 1/4 cup of each if you are doing one jar. The more the jars the more mixture you'd need.
Lay down some paper on a flat surface (well ventilated since you are gonna use spray paint) and place the mason jar upside down.
Gently spritz the vinegar water mixture on the jar. Be extra careful  so that you end up with only small droplets not big runny drips.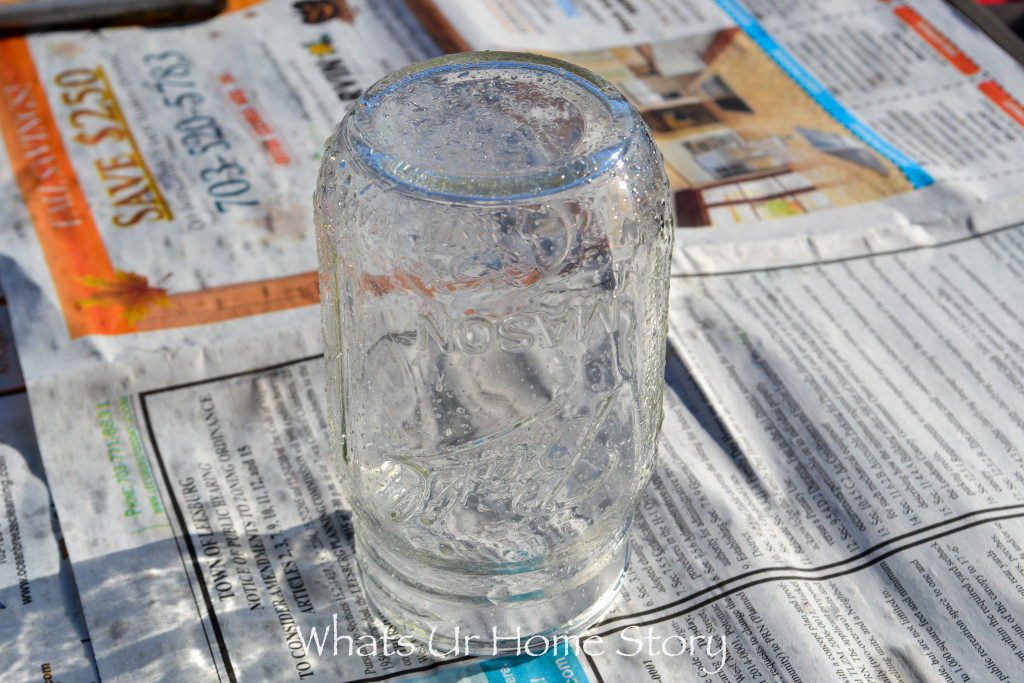 Spray a light and even coat of spray paint. Wait for a minute and dab with the paper towel or rag. The key thing here is to use the lightest touch, too much force will remove all the paint.
Spritz the vinegar water mixture again on the jar right away.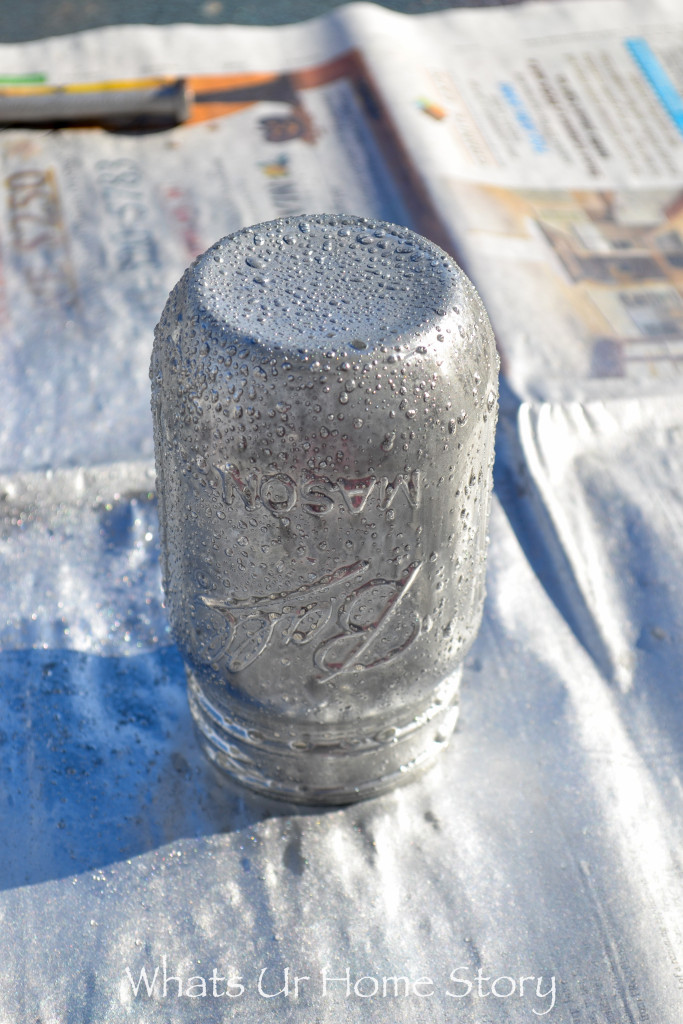 Repeat dabbing with the paper towel as above. Depending on how thick you want the look and how thickly you sprayed on the paint in most cases 2 coats will do. But if you feel like it needs more coverage repeat the spritz, spray paint, and dab routine one more time. It took me three coats to get this look, which I now feel is a bit too much coverage.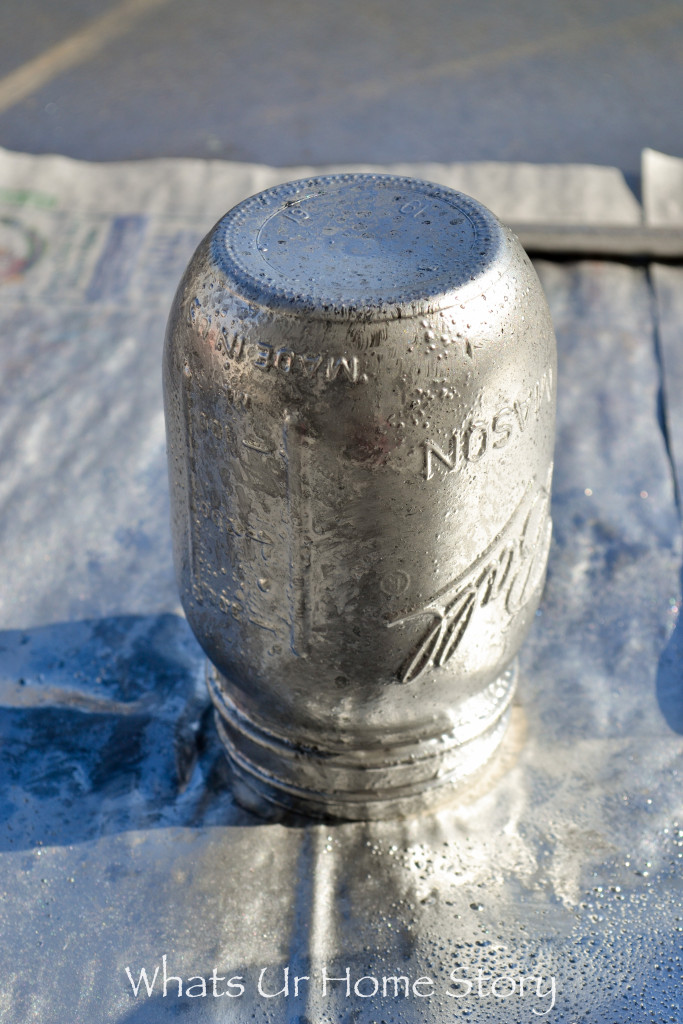 Let the paint dry completely as per the instructions on the spray paint bottle.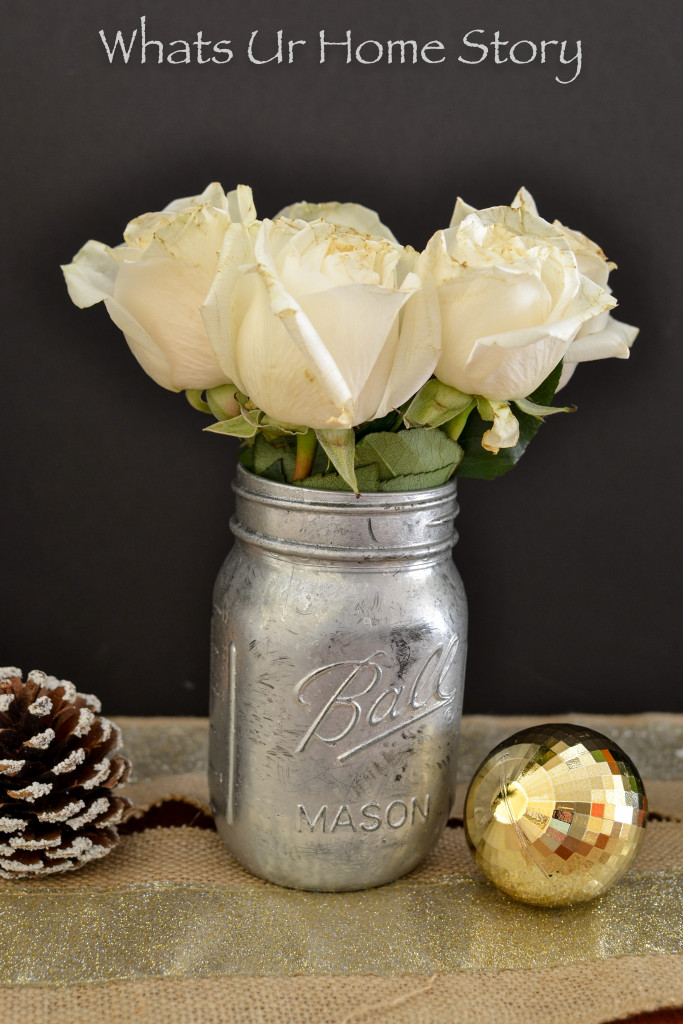 A totally optional step is to take a fine grit sand paper and softly rub against the "Ball" writing on the mason jar. This will highlight the lines and creases.
Fill up with water and your favorite flowers and they are ready to add the festive touch to your home.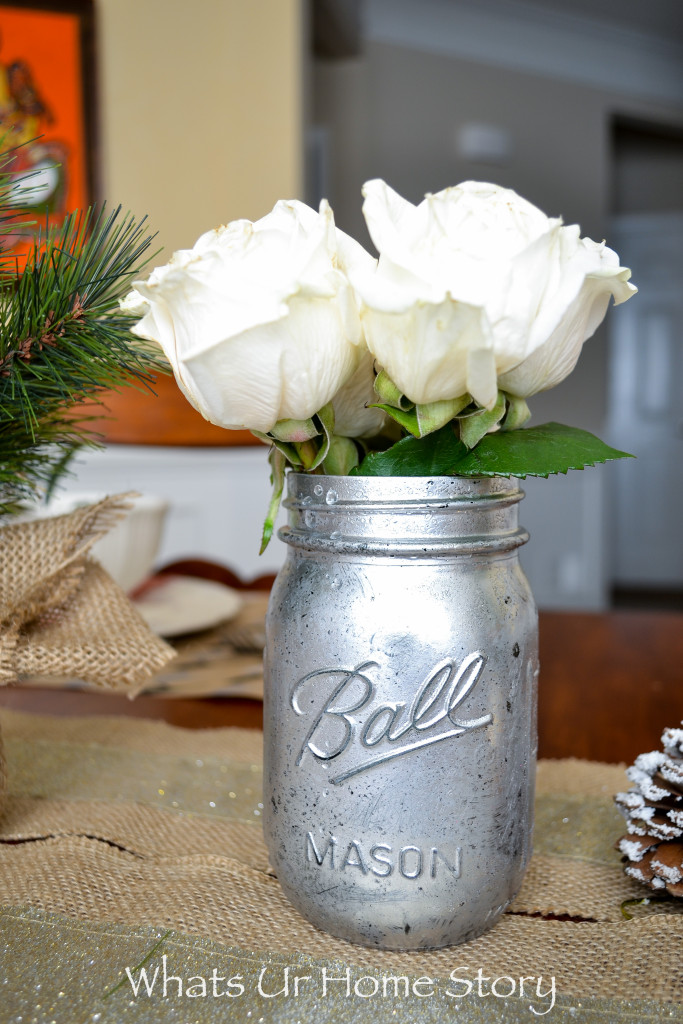 Pretty simple, right? It takes more time for the paint to dry than the actual project!
Do you decorate with Mason jars?