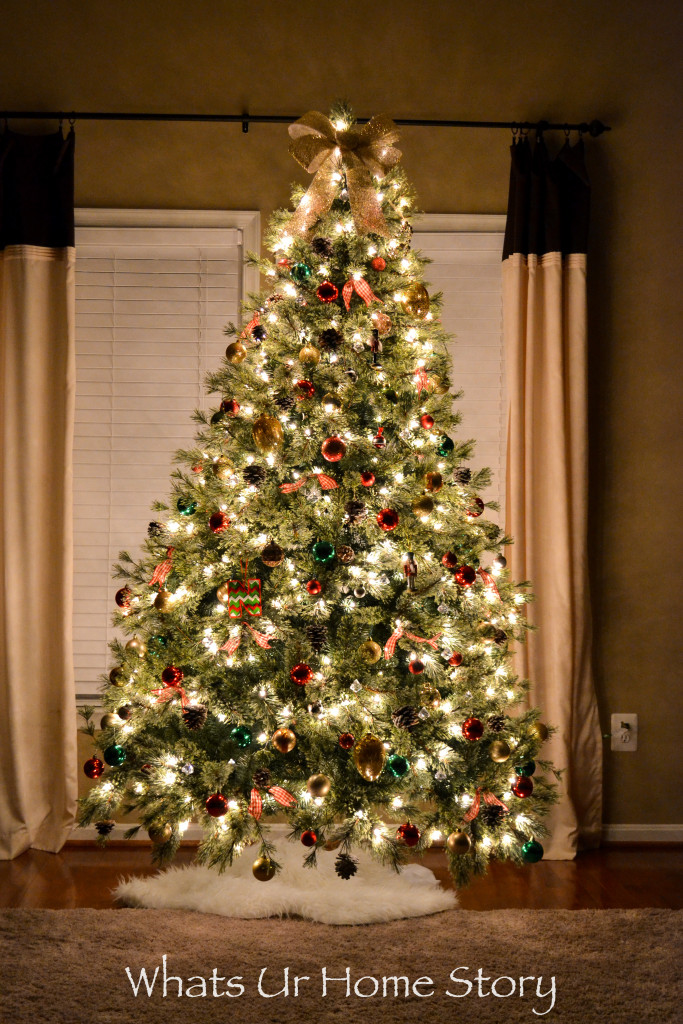 So, if you ask me what's the theme for this year's tree I really don't know. Maybe red and gold with a good dash of green thrown in? Or better yet I'm just calling it the Christmas tree with ornaments! I was really not in the mood to set the tree up this year, you know back home we usually refrain from celebrating the holidays in all its pomp and glory if there was a death in the family the previous year. My dearest grandma left us this Summer and I didn't feel up to it at all but the kids kept asking for the tree. So to honor her memory we did something special, the very first ornament we hung on the tree was for her…..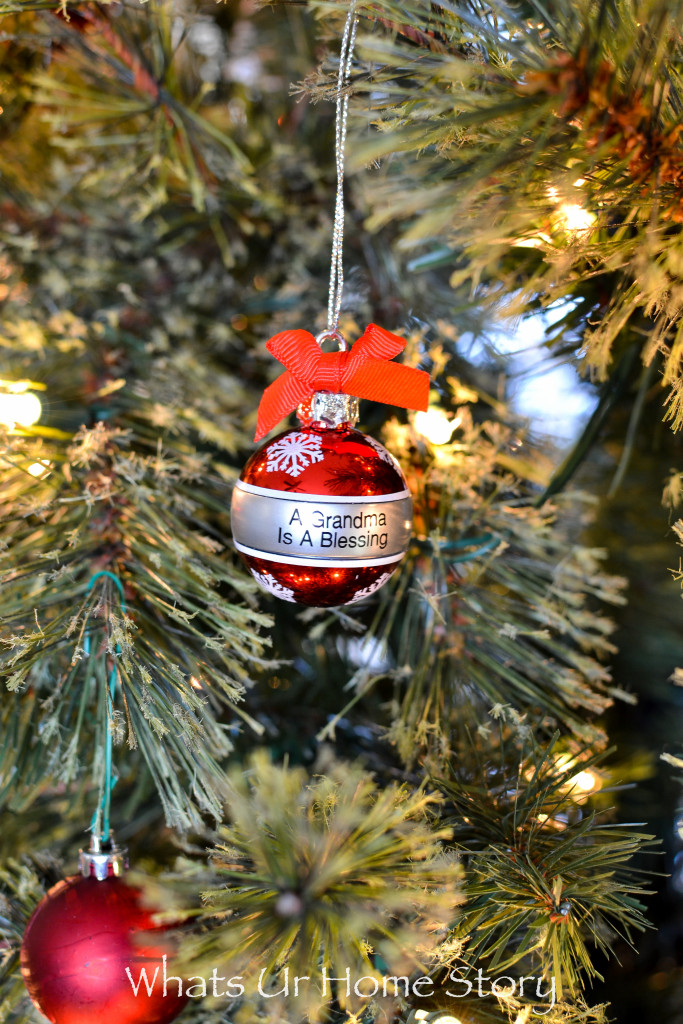 Sticking with my usual theme of reusing what I have, the leftover gingham ribbon from my holiday tablescape transformed into bow accents for the tree.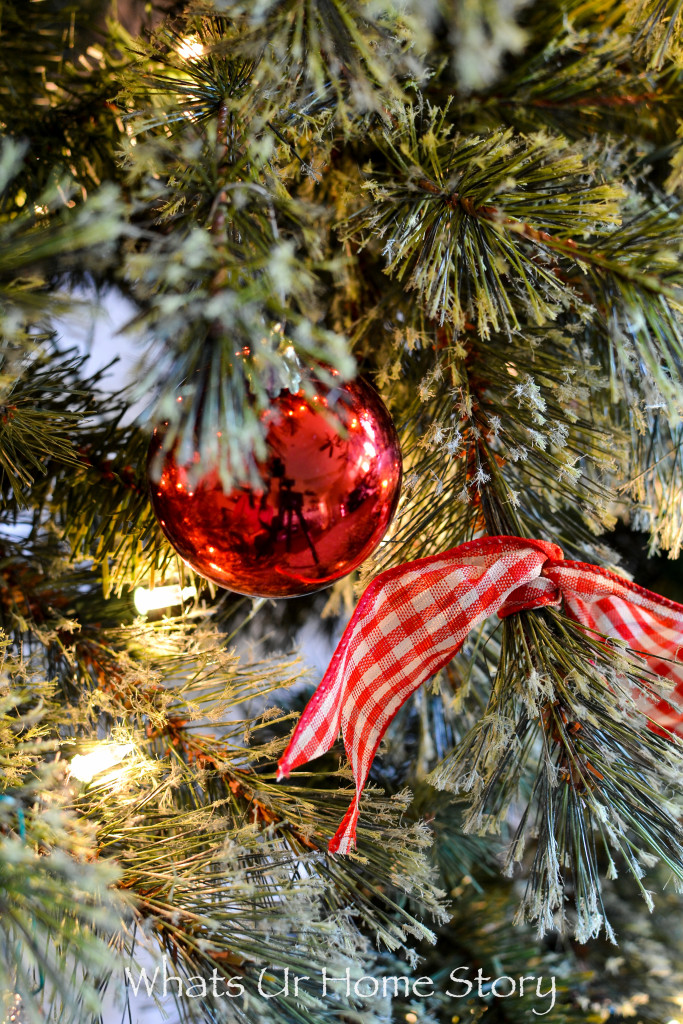 Have you noticed that when you feel sad you tend to find comfort in familiar things? So it came as no surprise that I relied on my go to palette of red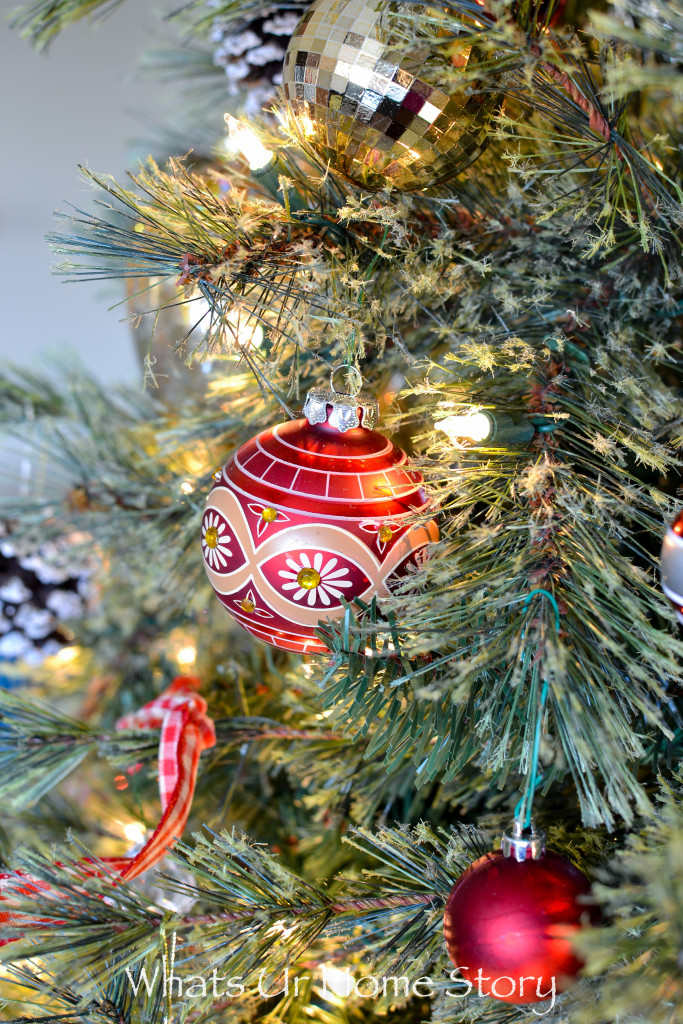 and natural elements for my Christmas tree.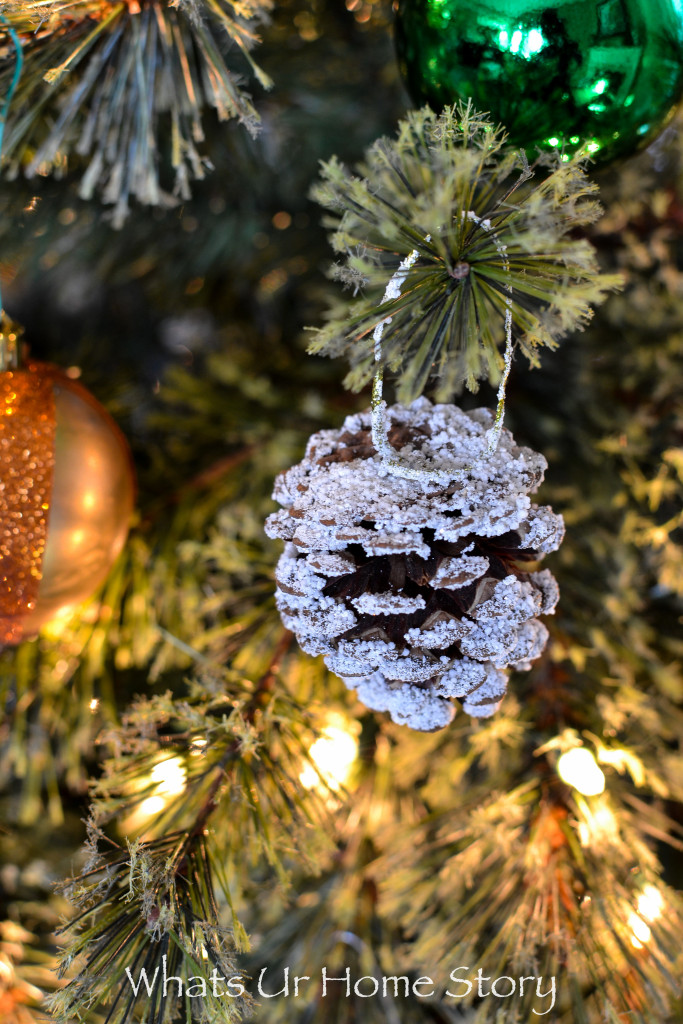 By the way did you notice the new tree? It is the #MadeWithMichaels tree I got last year. Absolutely love how pretty and full it is!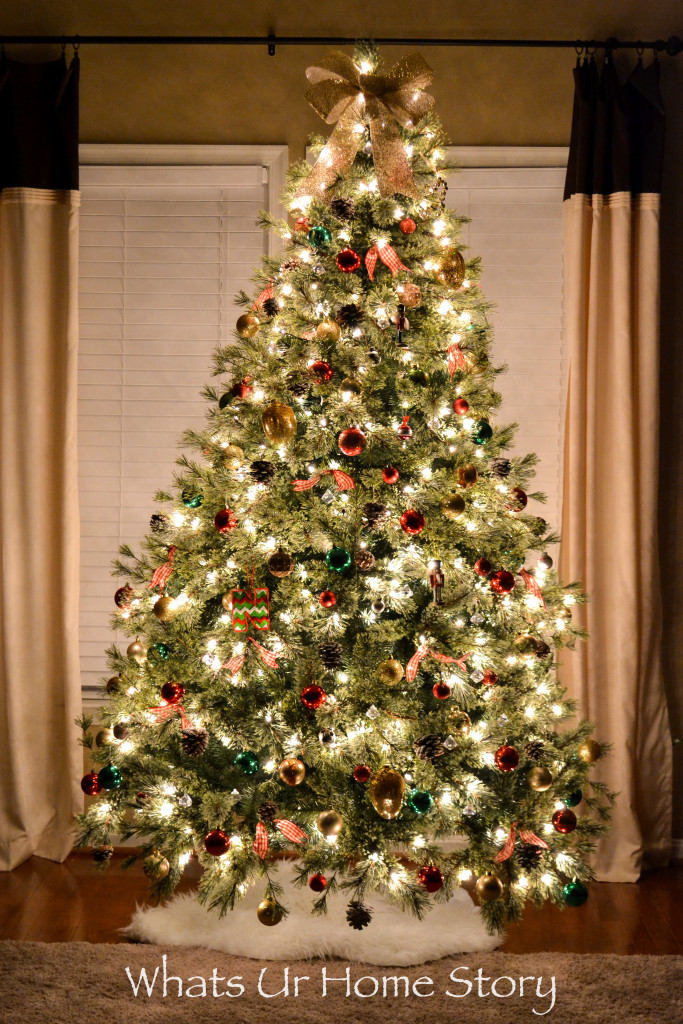 The best part is, it is pre-lit! Hanging lights on the tree used to be a chore otherwise but not this year.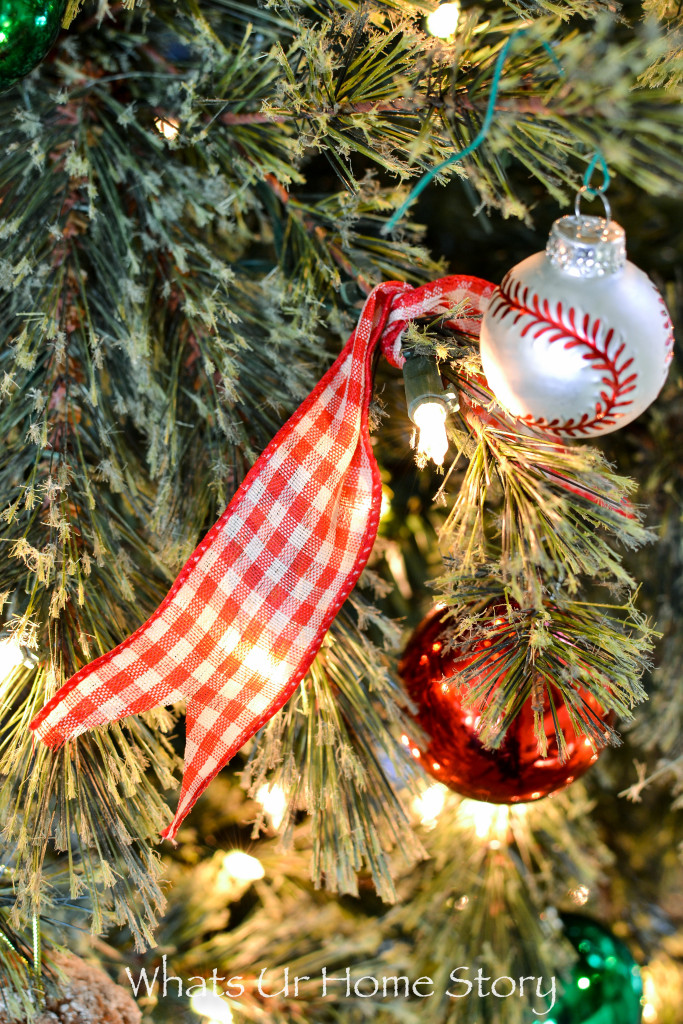 For the tree topper I used a big gold bow. Simple and understated!
A few more fun ornaments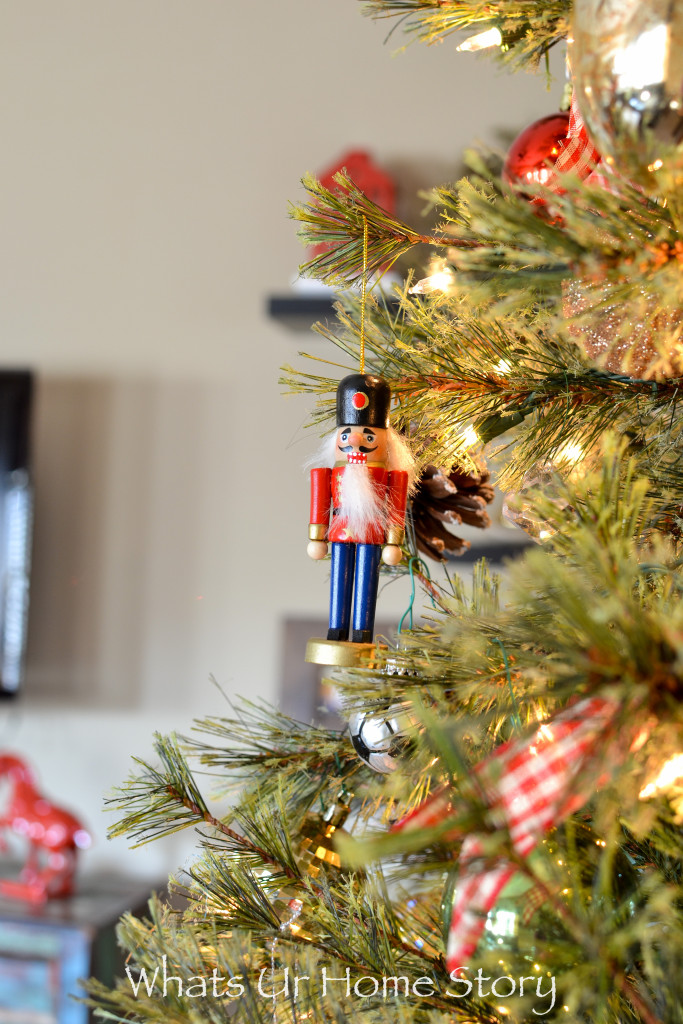 and our tree is all set for the holidays!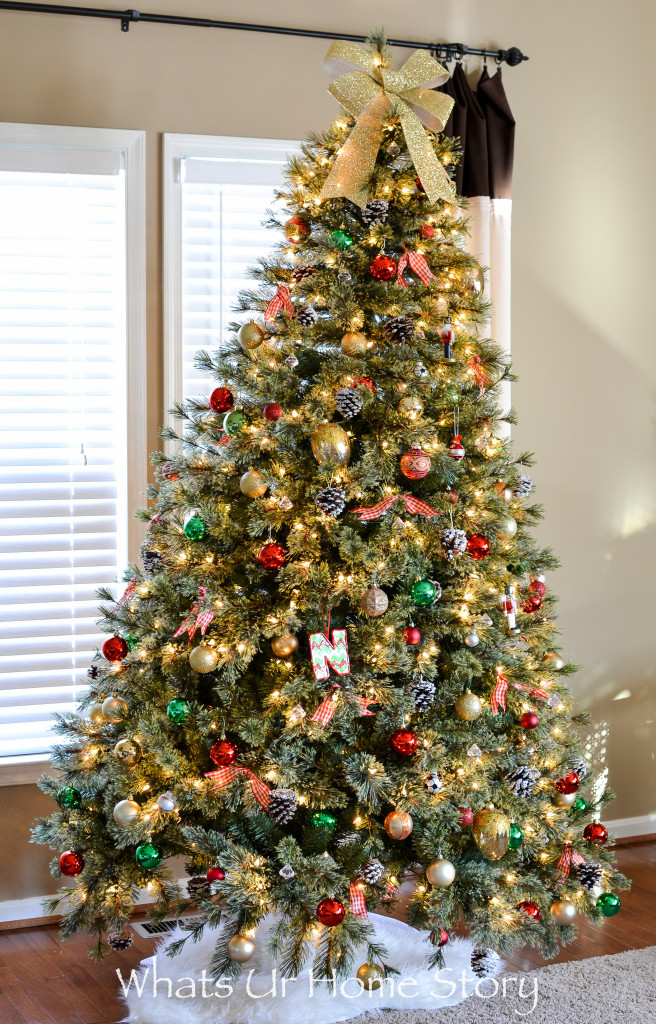 Is your tree up yet? Would love to see yours. Please feel free to share
You can find more Christmas tree inspiration over here;
How to hang lights on a Christmas Tree – Guarantee you the easiest way there is!
Christmas Tree with only DIY Ornaments
Nature Inspired Glam Christmas Tree