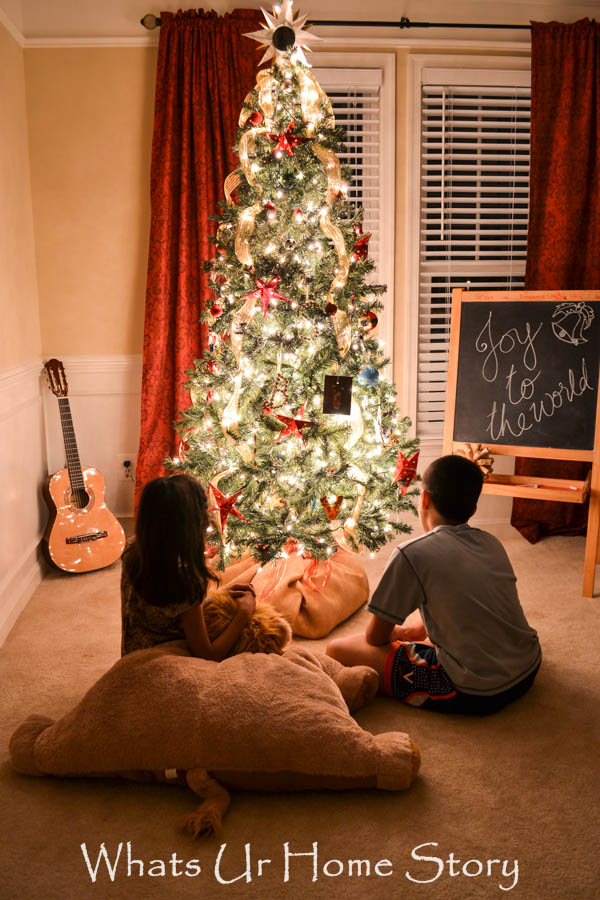 That's what they are calling it the Starry Night Christmas Tree! Except for the lights and the ribbon they decorated the whole thing.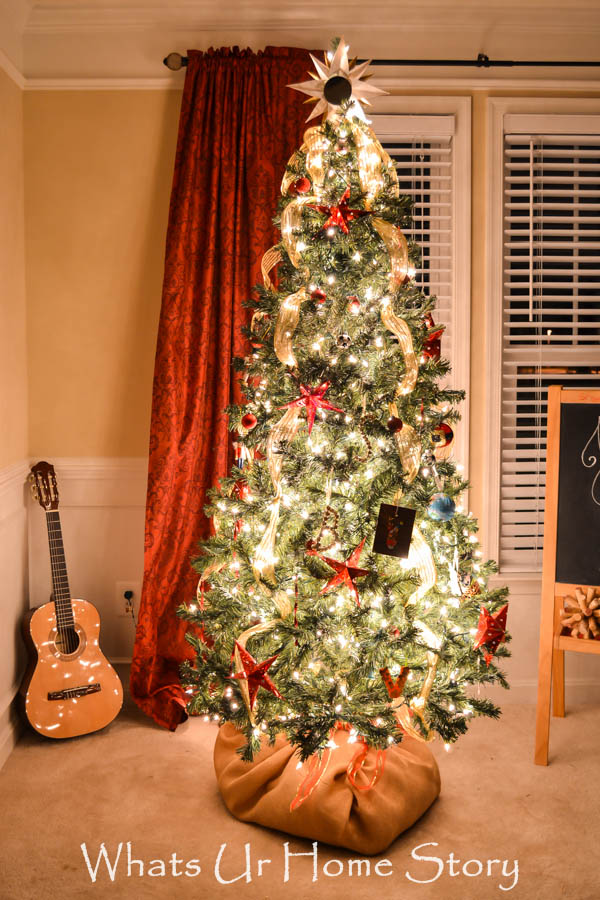 It's mostly Monkey #2 though as #1 was done after hanging a few of the ornaments. Overheard him saying, "I'm not really good at this. You can do the rest S!" And off he went to finish reading his one millionth book!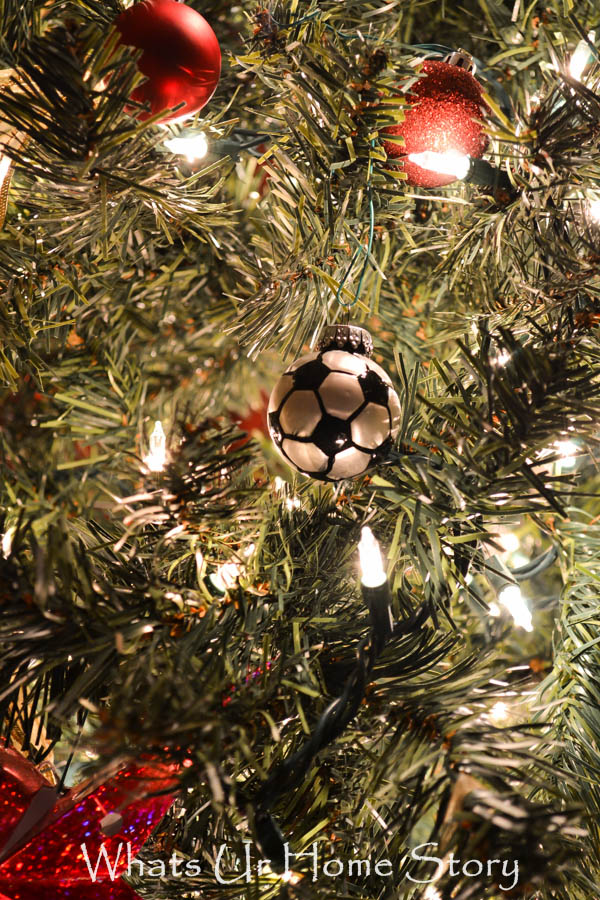 My aspiring fashion designer cum interior designer cum dancer cum architect cum soccer player was more than happy to put in the extra work.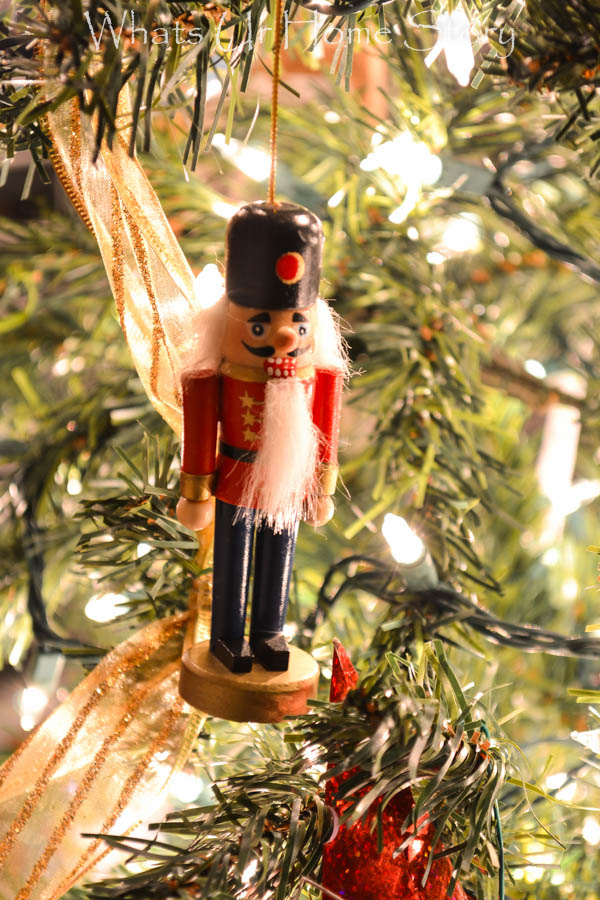 Her only condition was that her "S" ornament be placed up front and center. 🙂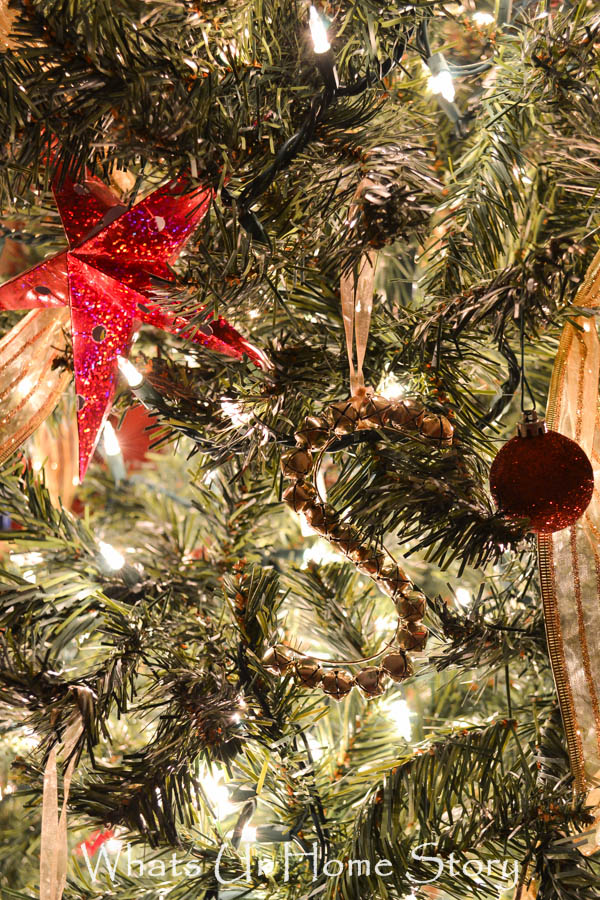 We think the mini paper star ornaments from India (similar star lights
 *) and last year's poster board sunburst mirror tree topper make for a good star theme.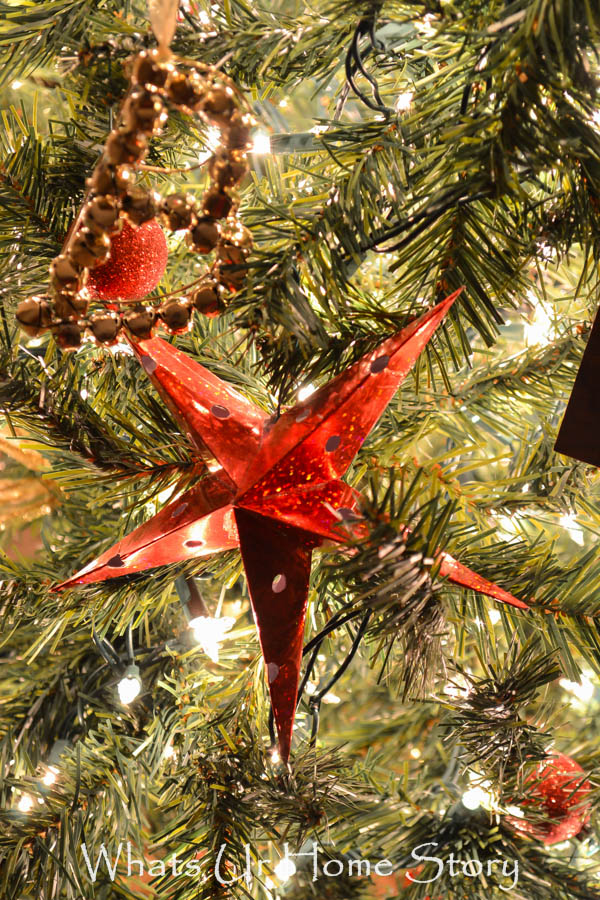 The poster board sunburst tree topper is basically a mini version of my poster board sunburst mirror in the guest bedroom.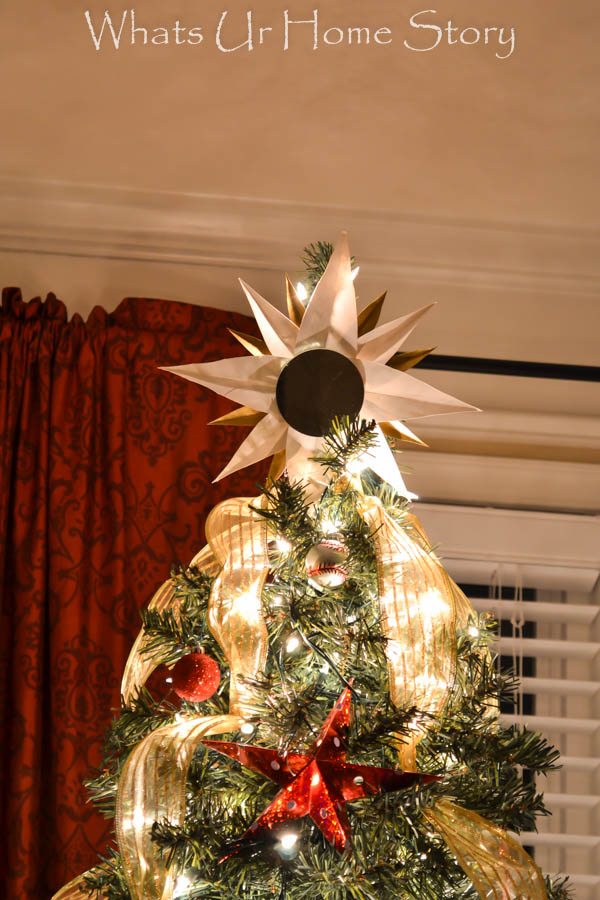 And yes, the tree is sporting a burlap covered faux root ball tree skirt! A plan B idea that I had to resort to when my original crate tree skirt idea didn't work. Not bad for a 5 minute project, right?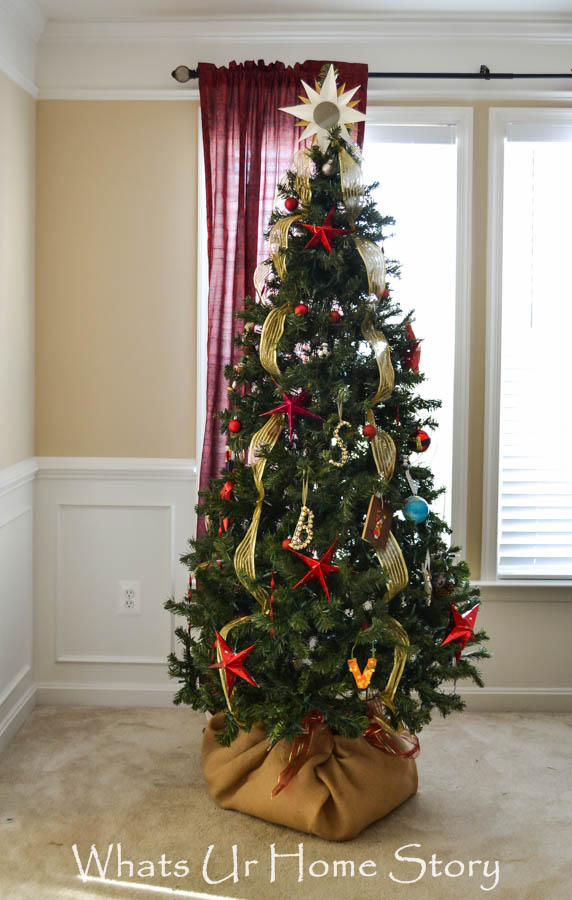 Leaving you with one more shot of the kiddos admiring their handiwork……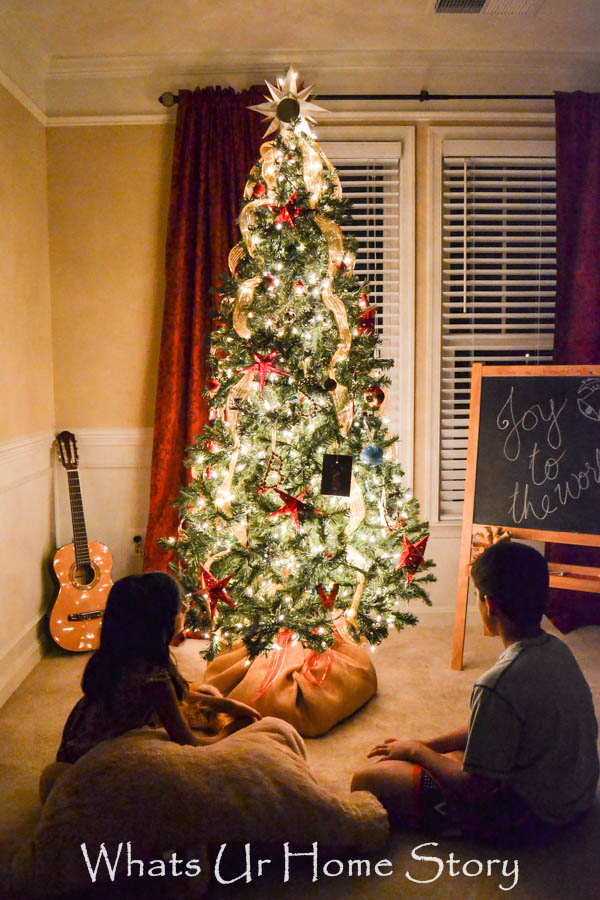 Is your tree up? We are just setting up our main family room tree. The first time handling a live tree. Any tips on how to keep it alive for the season? I'm already getting hyper checking the water level every now and then!
*affiliate link