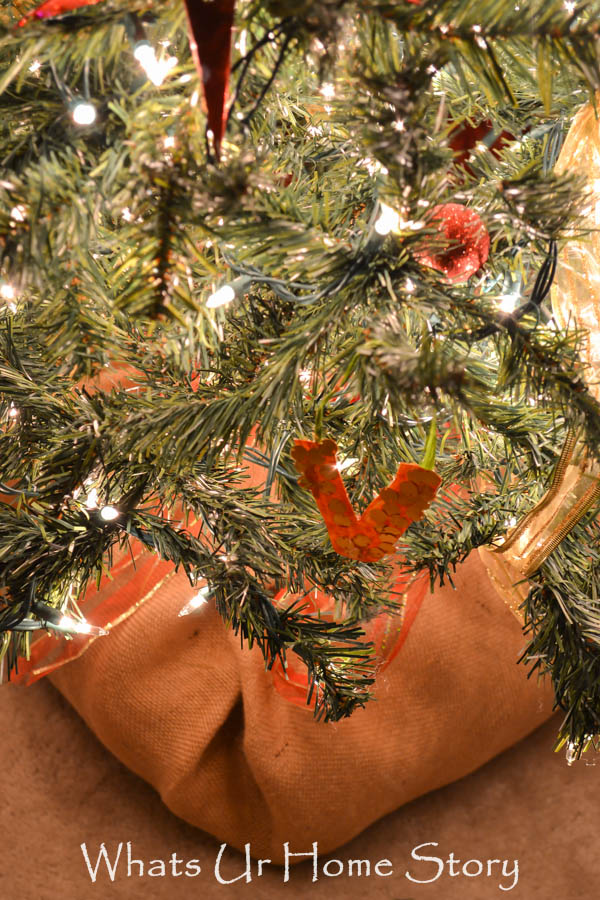 The Christmas tree skirt has always been an after thought for me. A small but necessary detail to mask the hideous "legs" of the tree, especially for a fake tree. I have tried everything from a throw, scrap fabric, burlap, even a grain sack…..always working with supplies I had on hand as I somehow can't bring myself to spend extra moolah on this little detail. I know it is not the costliest thing in the world to make or buy but the whole idea of a proper "skirt" for the tree raises a mental block in my head that I can't get over. Yet, the decorator in me can't take the sight of those bare tree legs! This whole should I/ should I not situation always leads me down the same path, of looking for easy and simple ways to cover up those ugly tree legs.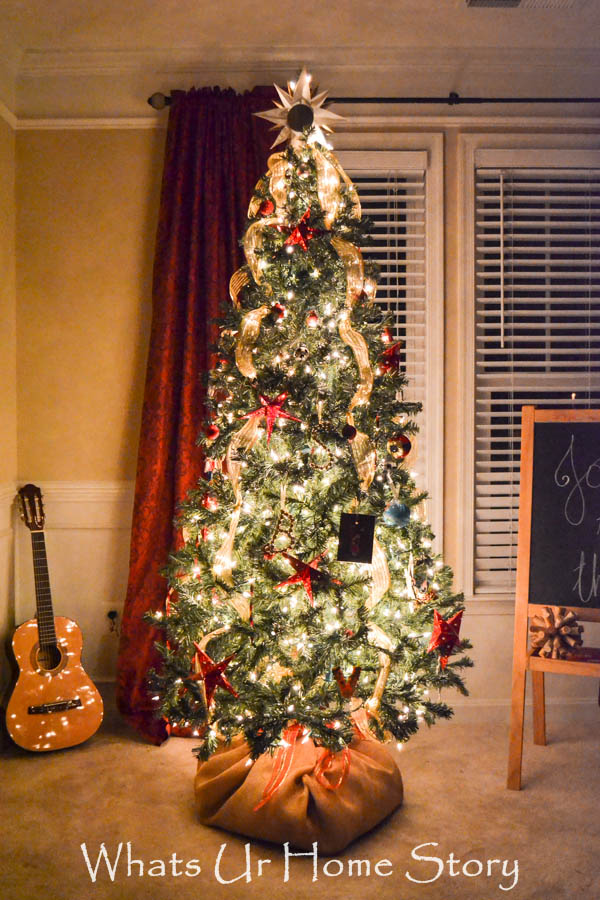 This year Plan A was to use a wood crate but our tree's legs were too spread out that none of our crates fit. Onto Plan B, reuse the burlap from last year (the same one I used for the Boo Sign) but with a twist…….to make a faux root ball tree skirt. In true after thought fashion I didn't think of it until after I hung all the decorations and lights. B had to lift up the fully decked tree so I could spread the burlap underneath.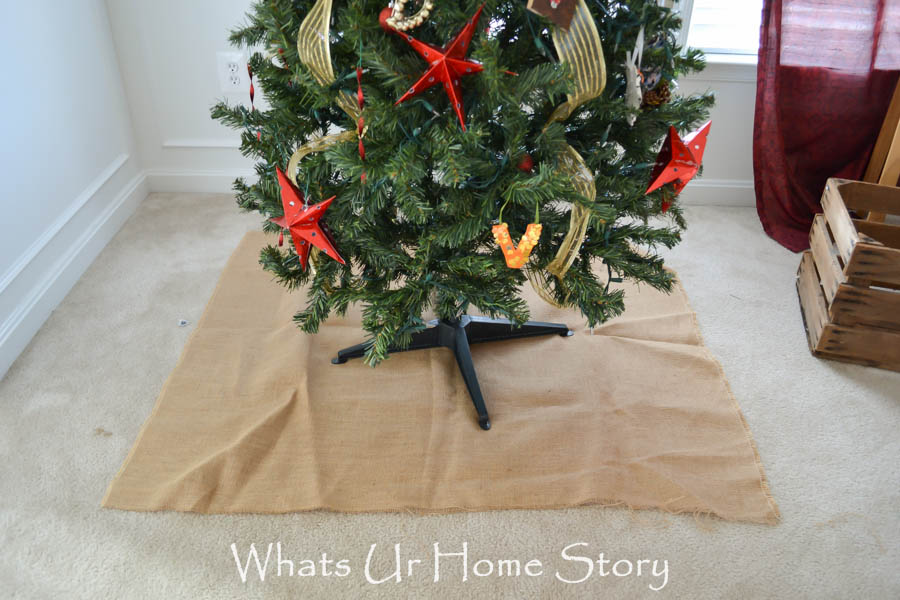 I think the piece I used was around 60 x 60 inches. Ideally you'd want something a bit bigger (80 x 80 ?) but remember I was using what I already had. Some old clothes around the base topped with a full pack of Polyfill
* built up the faux root ball.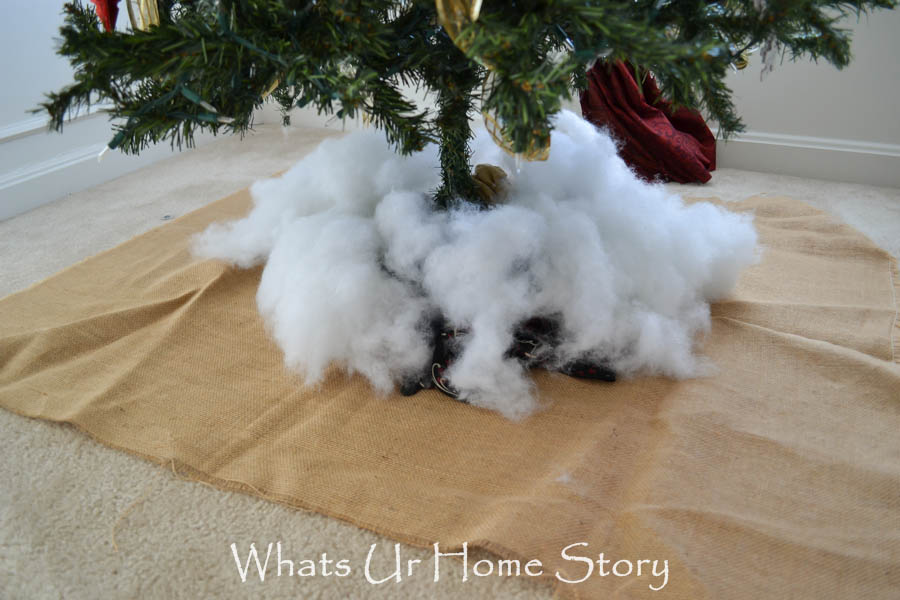 Then I just pulled the burlap around the base and tied with a ribbon to complete the look.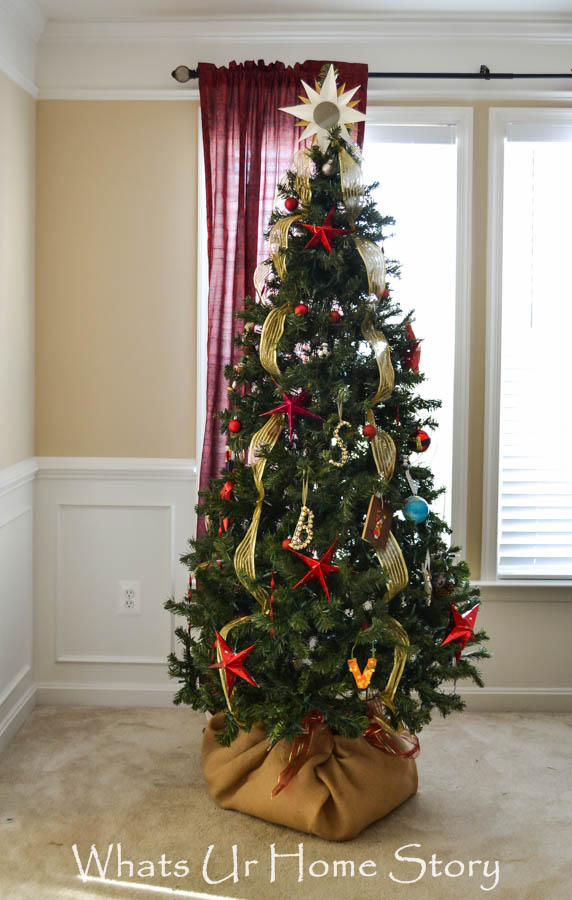 After securing any wayward openings in the wrap (caused by using a smaller piece) with  safety pins I just fluffed it up.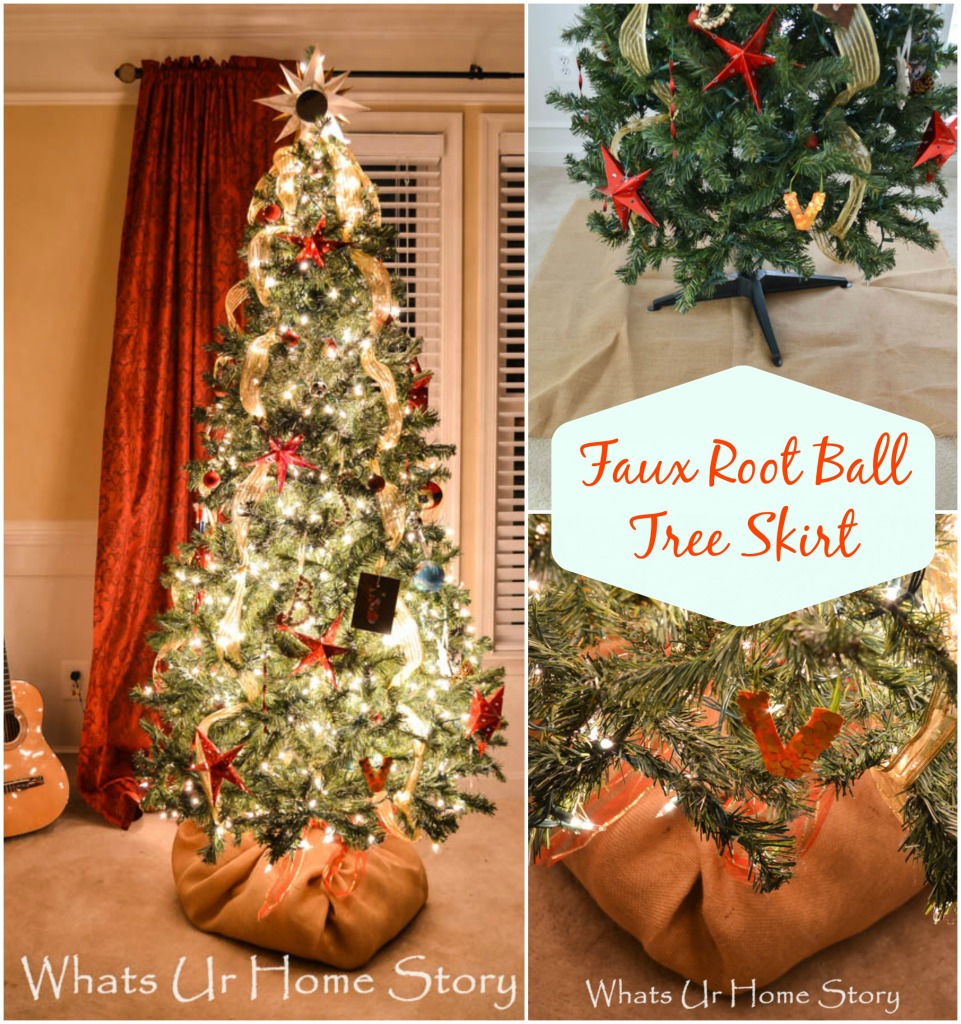 What do you do for a tree skirt? Do you buy or DIY?
*Affiliate link