Yup, that's our theme this year, handmade. Our 2013 tree decked up with handmade Christmas decorations;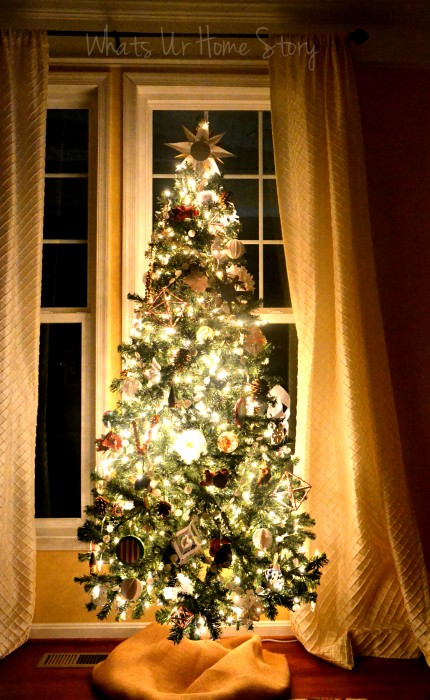 Keeping with the mantel's rustic theme the tree too sports a rustic look with all natural ornaments in a white with a small dose of red color scheme. Here's a shot of it in daylight before we were done hanging all the ornaments.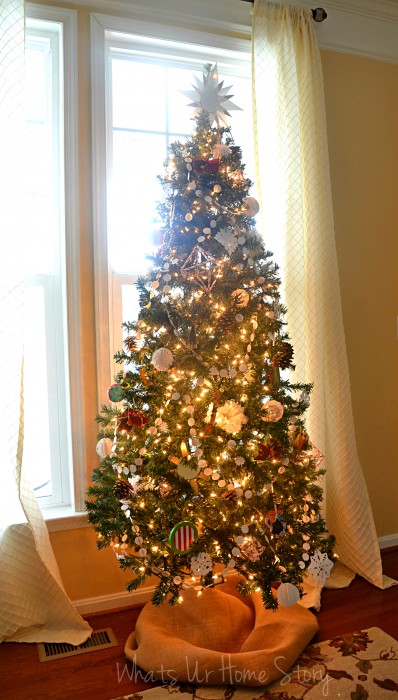 And yes except for 2 jingle bell letter ornaments everything you see on there is handmade by my kiddos and I over the period of last 2 years. All natural; no plastic, no mass produced run of the mill stuff. Actually majority of the decor is made out of poster board like this poster board circle garland.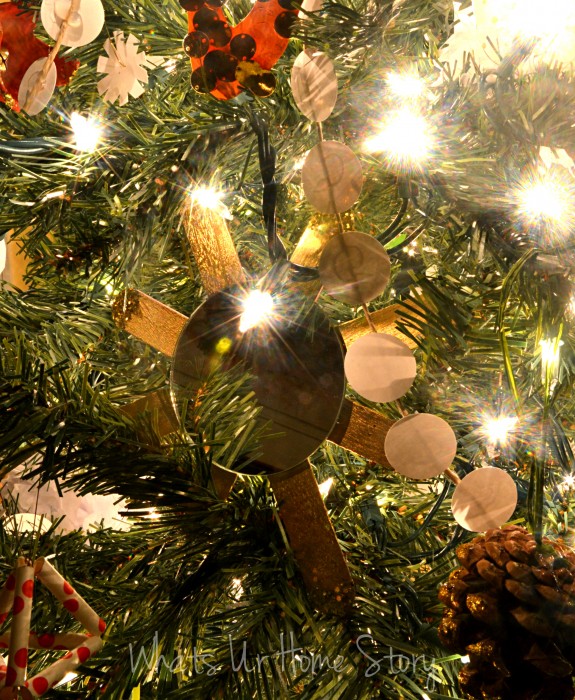 The ornaments from my Etsy store, sun burst mirror, egg carton Amaryllis & jingle bell, wine cork birds, and paper mache circles,  make an appearance on our tree along with the paper straw Himmeli, last year's gilded pine cone, and glitter pine cone ornaments. Snowflakes from last year's mantel also found their way to this tree.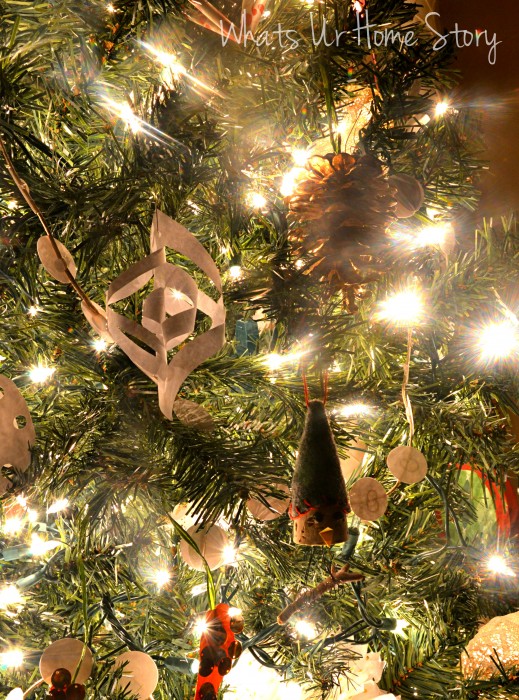 Debuting this year are a whole new set of paper ornaments; starting with my daughter's paper swirl diamonds, tissue paper flowers, and poster board spheres.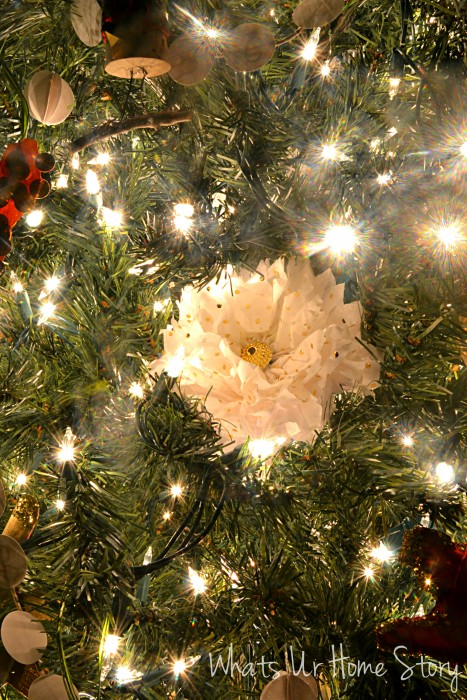 Oh, and I also tried out smaller versions of my vintage lace chandelier. They were not ornaments per se, more like lamp shades for the lights. I think now I've got enough courage to try the project one more time.
The tree topper is a sunburst mirror ornament inspired by my poster board sunburst mirror in the guest bedroom.  The skirt is just a piece of burlap (that I used here) wrapped around.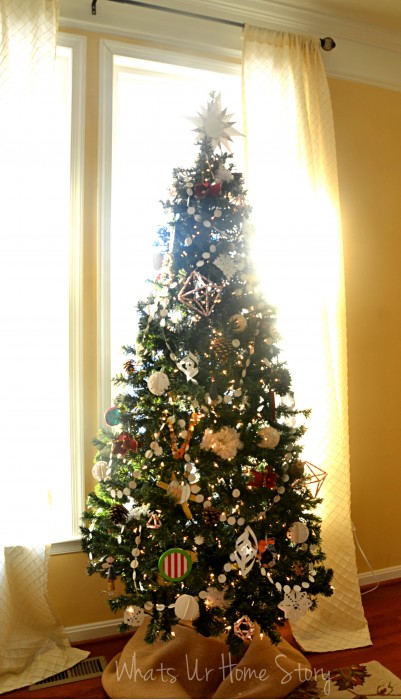 One more night shot.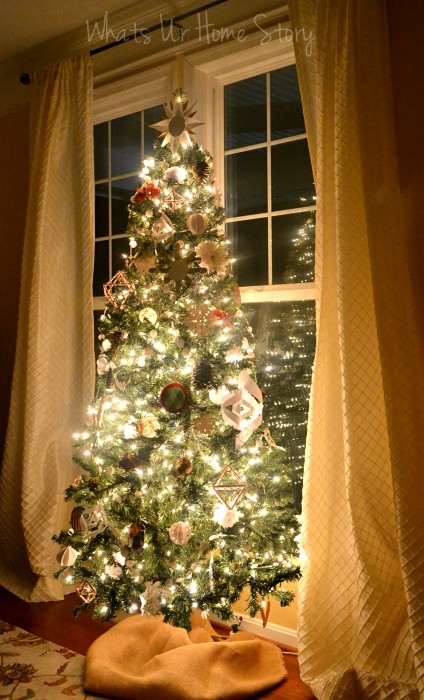 This post also officially marks the first time I ventured into the manual mode of my DSLR! How did I do? Are you all done with your Holiday decorating?
PS: The tutorials for the ornaments/garland to follow in the coming days.
Linking to;