Before we get into the post, just a heads up. Tomorrow marks the start of my bloggy break. Doesn't mean WUHS is gonna be silent all along. I've tried to line up as many posts as I can, some mine and others thanks to a few awesome bloggers who were game for guest blogging! Thank you Bethany, Carrie, Palak, Sue, and Jae.
Now for my Christmas Mantel,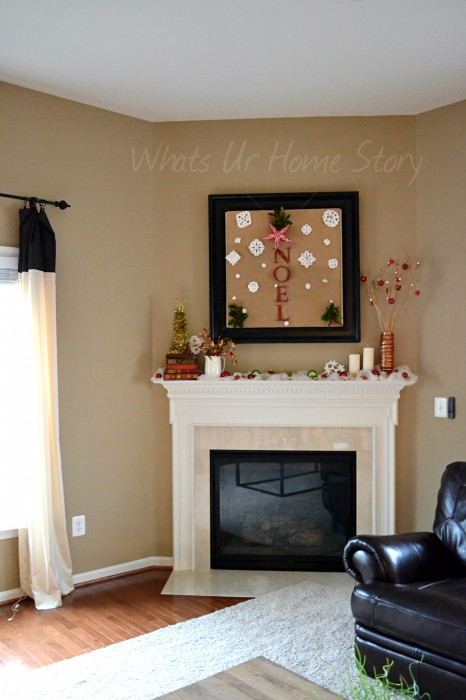 I had such a hard time envisioning the look coz I'm so…..over that burlap board (you saw it here and here too) that covers the seaside painting. The first thing I'm gonna do as soon as the holidays are over is to take it down! Anyways, trying to work with what you have gets you this far.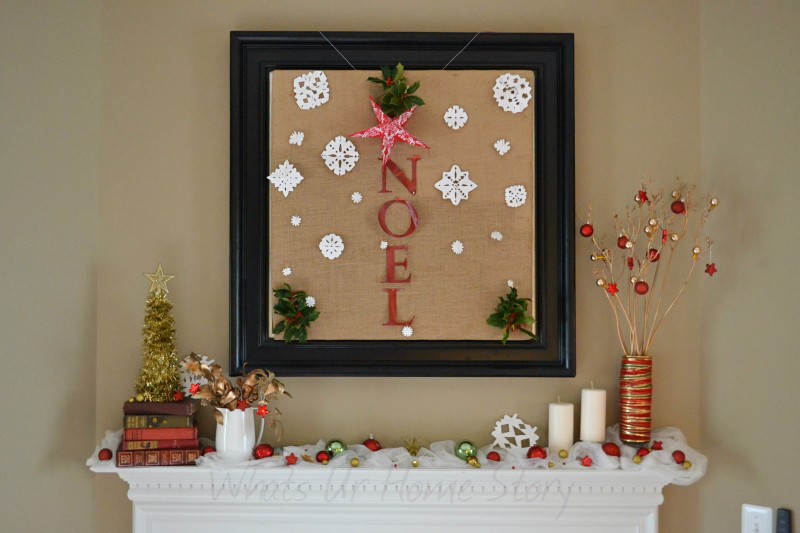 You may remember the tinsel tree from this post and the gold leaves in the white jug vase are from here.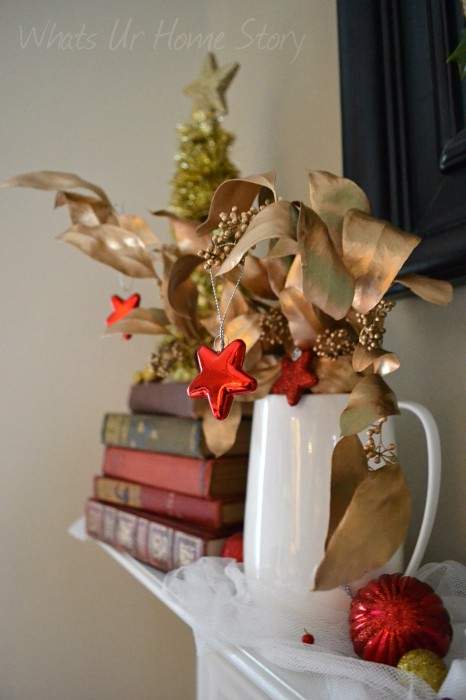 The fabric on the mantel is left over (extra length) from IKEA LIL curtains in my daughter's room. They got an upgrade this year from their usual Christmas tree skirt job. 🙂 The vase and the gold stalks on the right are the same ones I used for my fall arrangement. I wrapped the vase in Christmas ribbon from last year and added some ornaments to the stalks to make it more holiday-ey.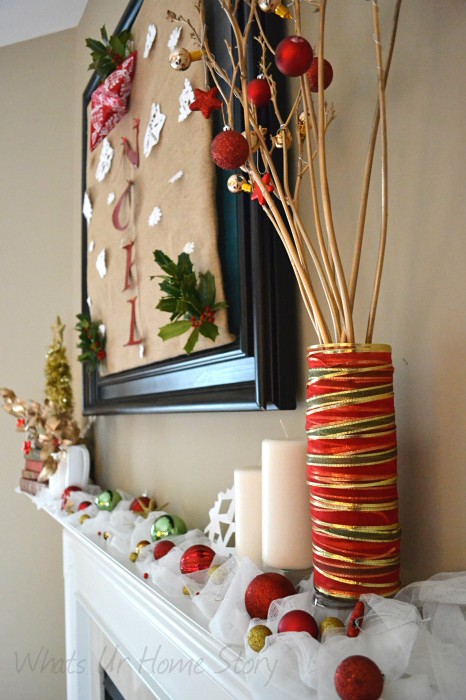 The NOEL sign is just letters cut out on printer paper and spray painted in red (finally used up the last bit of paint from the faux coral project). The star is the third one in our paper lantern set from India.
Some holly branches from the yard and snowflakes that kids and I made over the weekend finish up the decor.
How is your Holiday prep going on? How do you celebrate in your home?