Starting off our guest posting series, today we have a blogger with an eye for creating amazing things from every day life objects, Bethany from  Pitter and Glink. Today she is sharing one such cute little project. Once you're done reading, don't forget to check out her Etsy store where she sells handmade signs.
********************************************************
Hey, y'all!  It's Bethany here from Pitter and Glink.  I'm a wife, mom to a furry "dog-ter," English teacher, word lover, want-to-be decorator, and sparkle addict.  I am so excited to be here today sharing a holiday decor project.  I love taking items that are meant for the trash and making them into something  new and special.  Recently, my dad was going to throw away some scrap wood, but I quickly stopped him and told him I could make something from it.  I came up with this…
Like I said, I started this project with scrap wood: pieces of 1×2's and 1×6's.  I arranged the pieces into a snowman shape.
I stacked all the pieces on top of another scrap 1×6, and then I glued and nailed the pieces to that board.
I painted the hat black, the nose orange, and the face white.  Then I painted eyes, a mouth, rosy cheeks, and lines on the carrot nose.
As you can see in the picture, I sanded the edges of the pieces to give them a worn look.  Then I used a sponge brush to apply a dark stain to the whole piece.  I wiped off the excess stain with a paper towel.
I sealed the piece with a coat of Polycrylic.  I wrapped some thin rope around his hat to create his hat band, and then he was ready to model.
I love that he was made out of pieces destined for the trash.
And the best part?  He'll never melt.  🙂
I want to thank Vidya for having me today.  If you like this project, I hope that you'll visit my blog to check out more of my projects.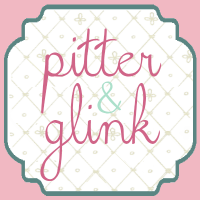 Merry Christmas!