Or should I call this post, How to cover up a painting? 'Cause that's what I set out to do. We went from this;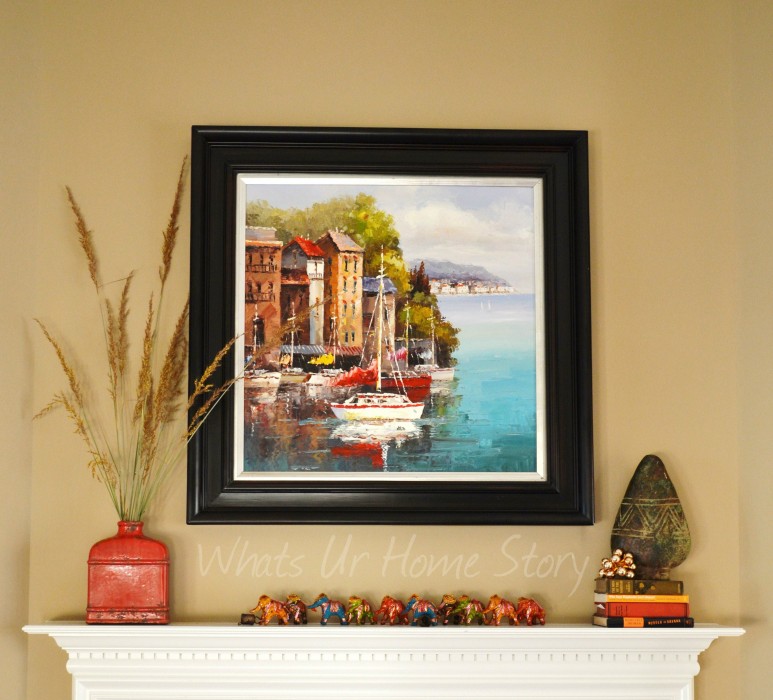 To this,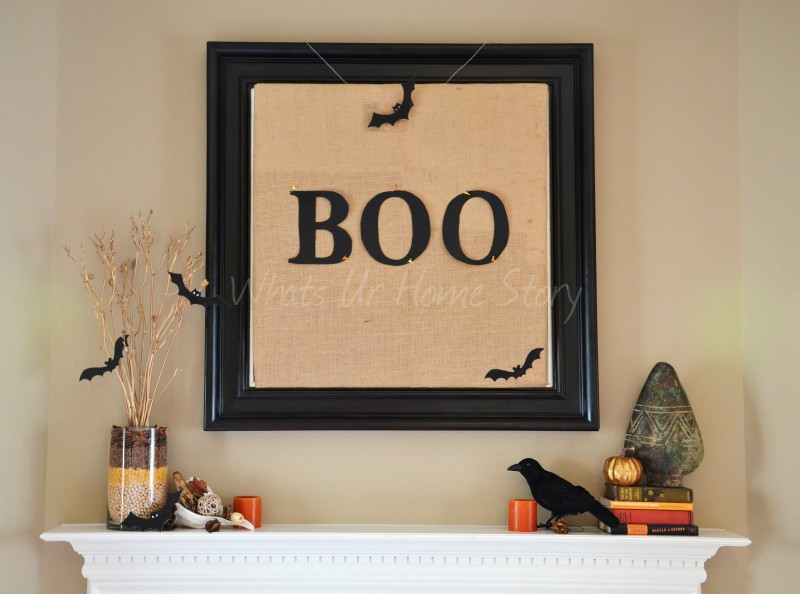 Notice how different the paint color looks in the pics? It is the same paint color, Sherwin Williams Latte. The pics were taken at diff times of the day! It never ceases to amaze me to see how much the paint color changes with the amount of light in the room!
So how did I cover up my summery oil painting? All it took was a poster board (the thicker kind), actually my daughter's 'how to skate tutorial' project from last year ;), some cardboard, and burlap.
First, I measured the size of the sign that I wanted. My poster board was not big enough to cover the painting. So I stapled on some cardboard cut to size to make up for it.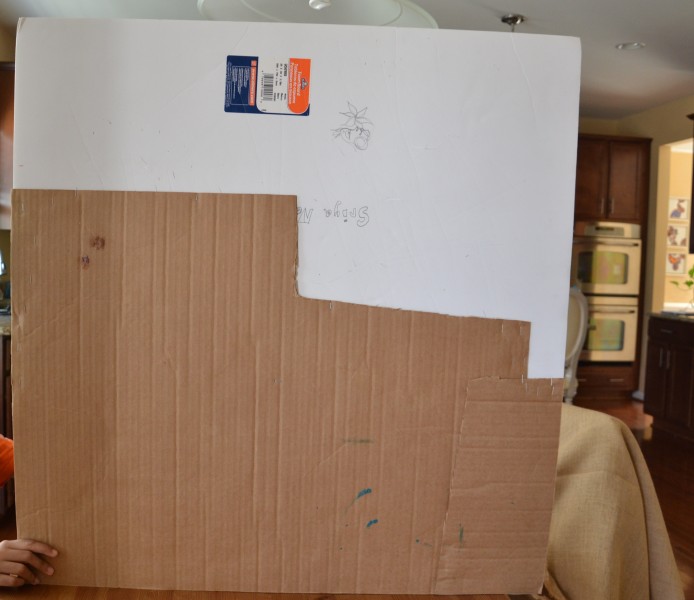 I got 1.5 yards of burlap (was on sale) from JoAnn's,wrapped it around the poster board/ cardboard, and stapled the sides.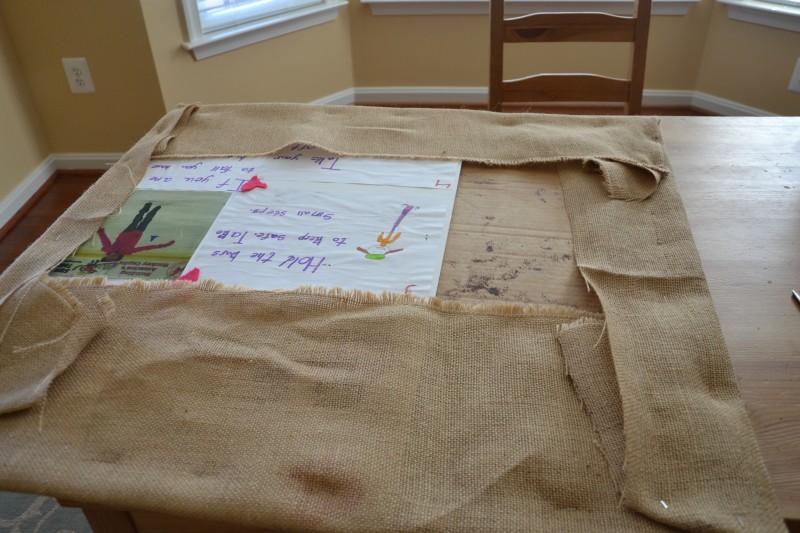 Surprisingly the regular stapler worked better than the industrial one. Would have been so much easier if the whole sign was made of cardboard, which was thinner than the poster board.
Wrap the edges like you would a present. I think I might have used maybe a yard of the burlap.
I then printed out the B and Os and used those as a template to cut out the letters from thin poster board (left over from the sunburst mirror project). I wanted the letters to have some weight and not be flimsy, hence the poster board. For the bats, I just used the print outs.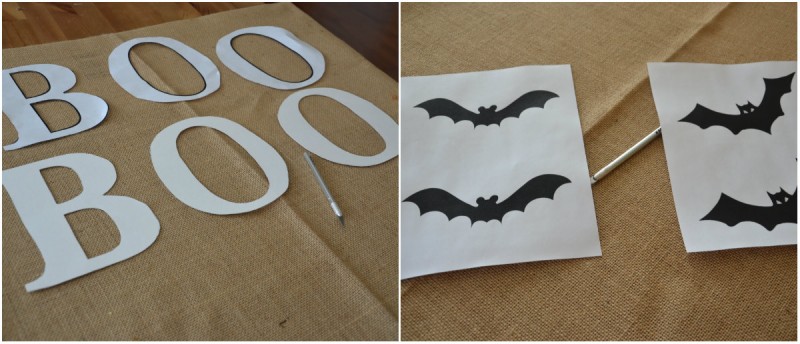 A few rounds of black spray paint (on the letters) later;
I used the extra pins from cork board map to secure the letters to the sign. The bat on the top is glued on to a cloth pin while the one on the bottom is glued directly onto the burlap with craft glue.
I used picture hanging wire that we had at hand as my hanging hardware for the sign.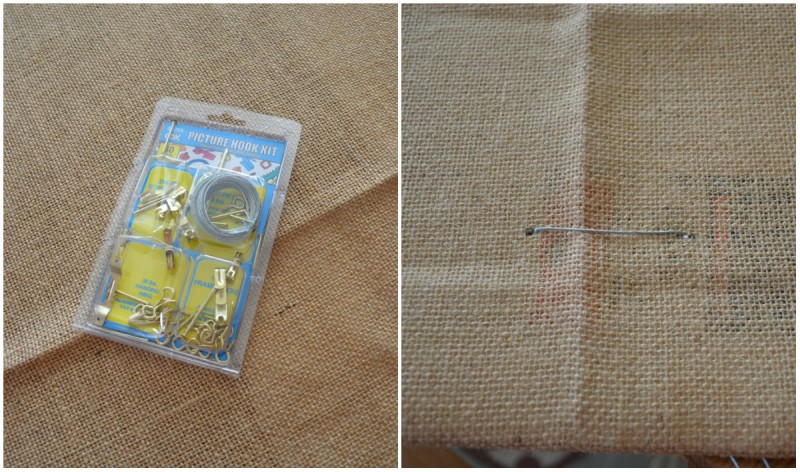 We attached the two ends to the hanging loops on the painting (see below pic). B was gracious enough to take down the painting and help with this part.;) Would have killed me to do it alone.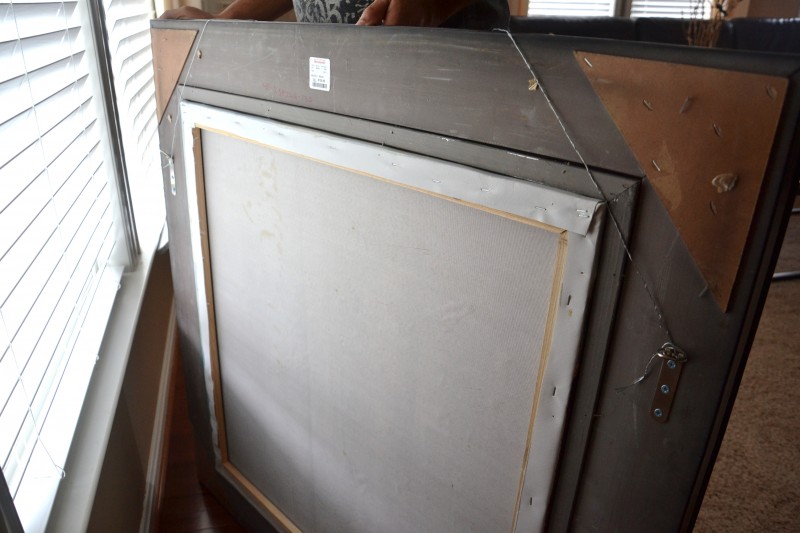 We then hung the painting back in its spot.
It took us almost 10 minutes of fiddling to get the sign to hang correctly. This was easily the toughest part of the project!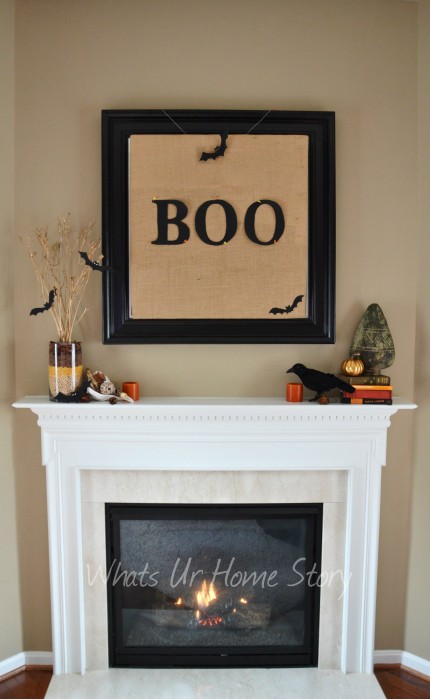 And all it cost me was $4.73 for the burlap, which I can use a million other ways!
Do you decorate for fall? Would love to hear/see what you all do.
PS: The sign doesn't fit snugly into the frame. The bottom rests on the inside of the frame  while there is a small gap on the top 'cause of the way it hangs.
Partying @