Yay! I finally wrapped up the sunburst mirror that I started back in July! What do you think?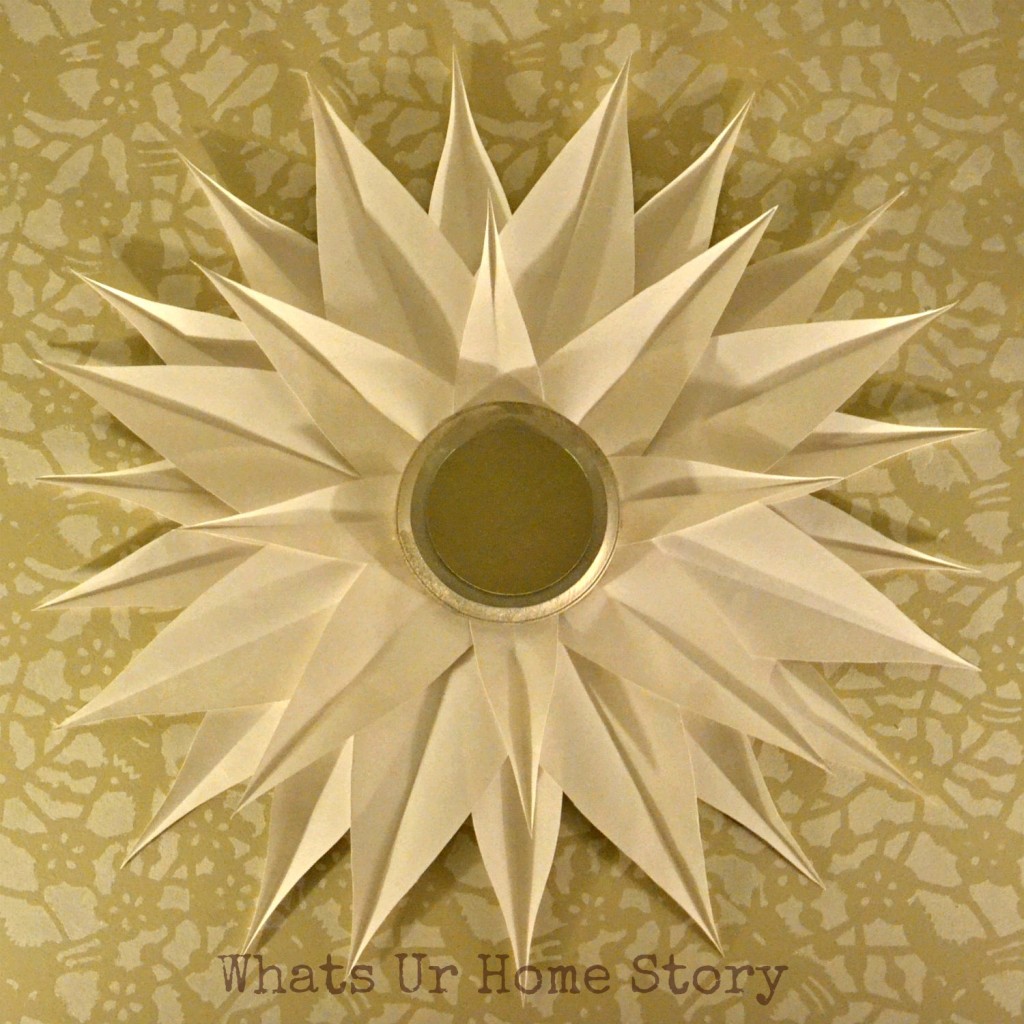 And it cost me………..drum roll please….$10!!! Ain't that awesome?
I know I've bored you to death with my professions of sunburst love (like here, here, and here) before but please bear with me one more time. I fell in love with this sunburst mirror that 'The Nester' made out of poster board. Yes, you heard that right, poster board.  It was one of the first things that I pinned onto my To Do List on Pinterest.
But finding the right mirror turned out to be quite an endeavor. The Nester had used a mirror that she already had. A lot of tutorials online suggested using a dollar store mirror and an embroidery hoop. I had big plans of creating a grouping of 3 mirrors in different sizes above the dresser in the guest bedroom and wanted a thicker frame for my mirrors. So I ended up getting the 5 piece Martha Stewart mirror set from Home Depot.
It sat there in its box for almost 2 months, unopened. When I finally decided to start the project, alas 2 of the mirrors were broken! When I tried to exchange it all the local Home Depots were out of the mirror to replace my broken set!
Onto Plan B, scour Michaels to find another option. That's when I came across the round wood plaque in the wood working section, all the way in the back of the store. A $2.99 mirror (I think mirror is for using as a charger/base for those big candles) from the aisle next to it, a can of brushed nickel Krylon spray paint from Walmart and I was all set.
Materials
Poster Board – $2 for a pack of 8 sheets – Michaels  (Don't remember the exact amount, bought it months ago. Remember using a a 50% off coupon. I might have used 3 sheets max for this one) Mirror – $1.49  – Michaels (was $2.99 used a 50% off coupon) Wood plaque – $1.99 – Micheals Krylon Brushed Nickel Satin Paint – $4.99 (Walmart)
 Total – $10.47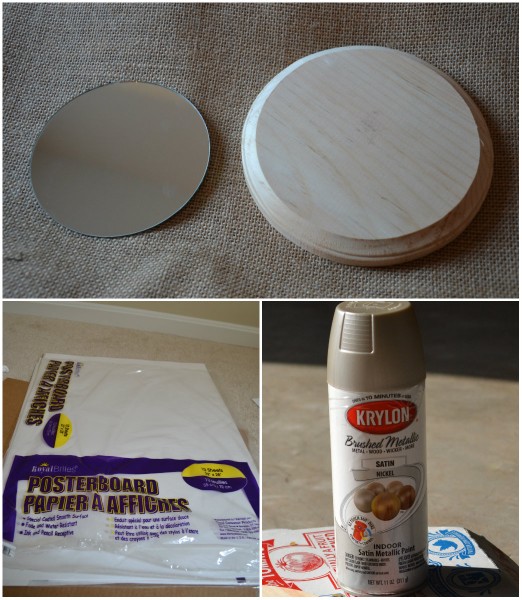 Tutorial
You can use a paper towel or any paper as your template. Using a slightly heavier paper was way easier than the paper towel. I used the the paper that comes inside a picture frame (left over from my gallery wall project).
Fold the paper in half length wise and draw half of a petal so that when you open the paper you'll have a full petal.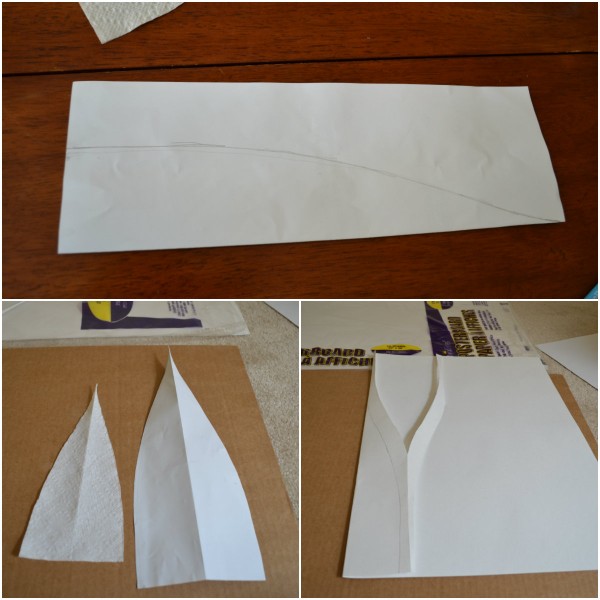 Fold your poster board to mimic the fold on your template. Trace the petal shape using your template and cut it out.
To minimize wasting poster board, once I cut a petal out of one side I would turn the poster board over and do the same thing on the other end. In the end you will end up with something like this……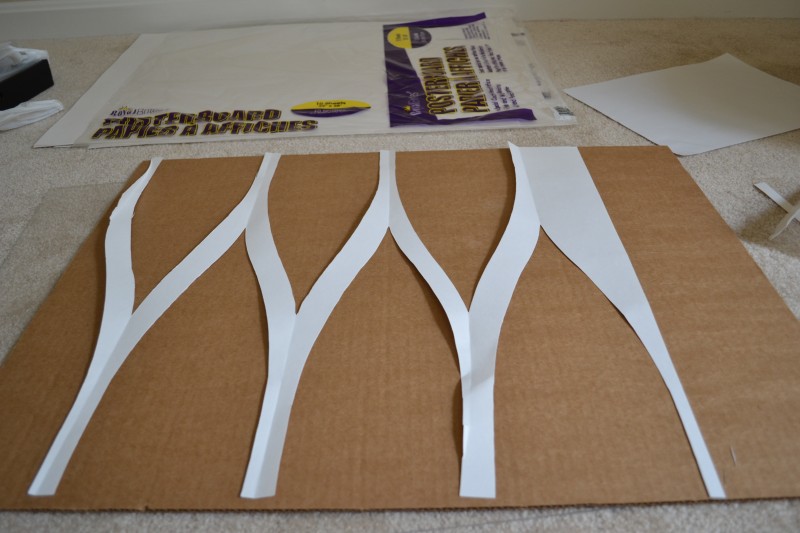 and a lot of petals. You need an even number of petals and in 4 different sizes to make a full sunburst.
Paint the wood plaque any color you want. I used the Krylon brushed nickel spray paint in a satin finish.
Turn your wood plaque over and draw lines dividing the circle in eighths. Time to hot glue.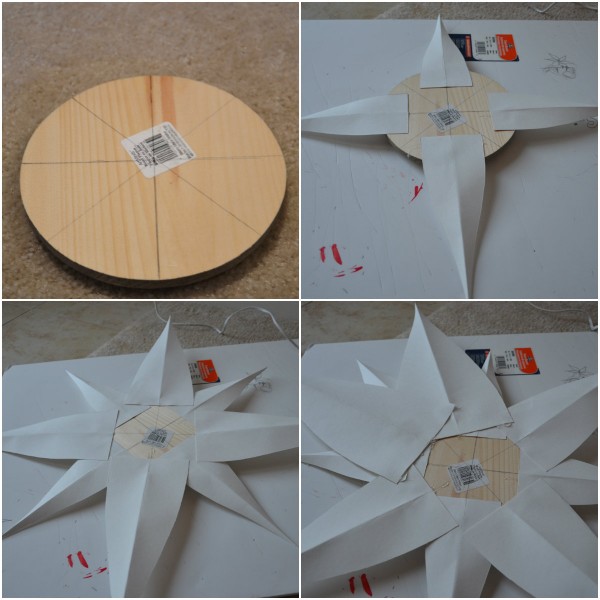 You start with your smallest petal first, 4 on each corners (half lines). Then the next layer on your fourth lines and the next one on the eighth lines.
Turn the whole thing over and hot glue the mirror to the wood plaque.
After adding 3 layers of petal this is how it looked like.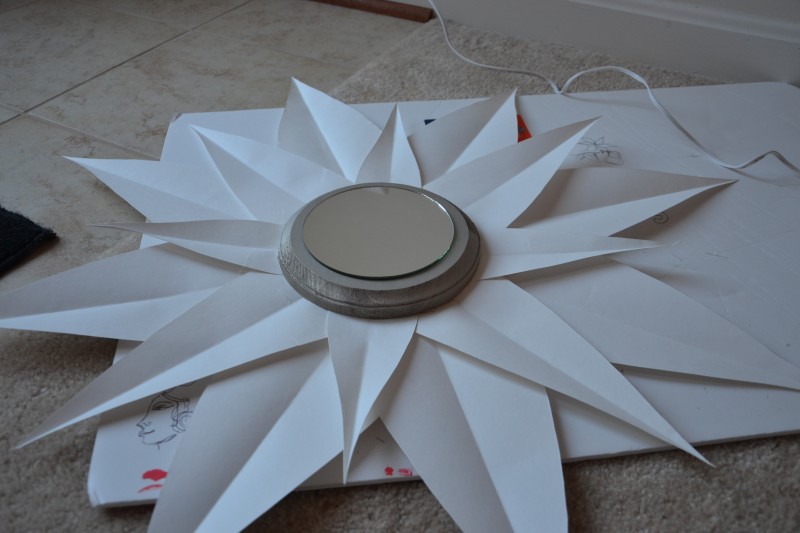 Initially I had planned only for 3 layers (read on for what happened). So I was ready to hang it.
I used a piece of picture hanging wire that we had left over from here and  stapled it to the center of the mirror with a staple gun.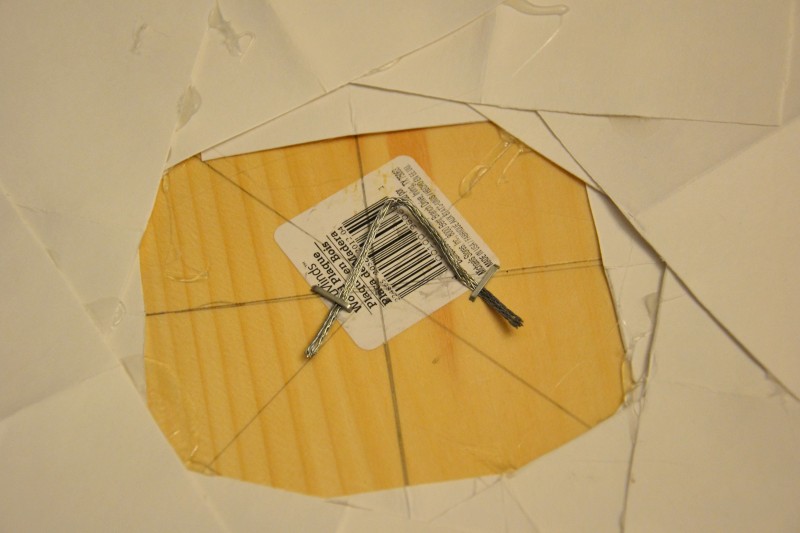 Here is how it looked all said and done (with just 3 layers).  Oh, that is not its permanent home, just hung it there to show you. The mirror will go on the wall opposite to the bed.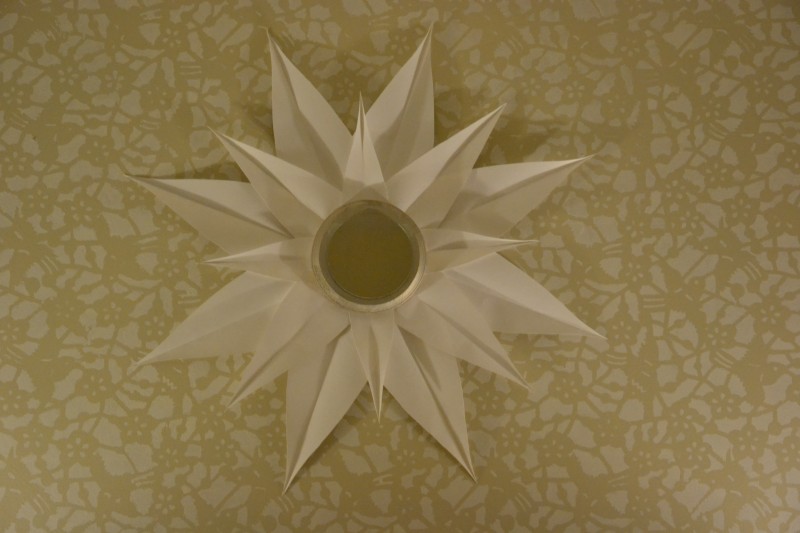 Looked kind bare to me. So I went back and added another layer. This time I didn't hot glue it (yet). I just slid it behind the existing petals to see if I like the look.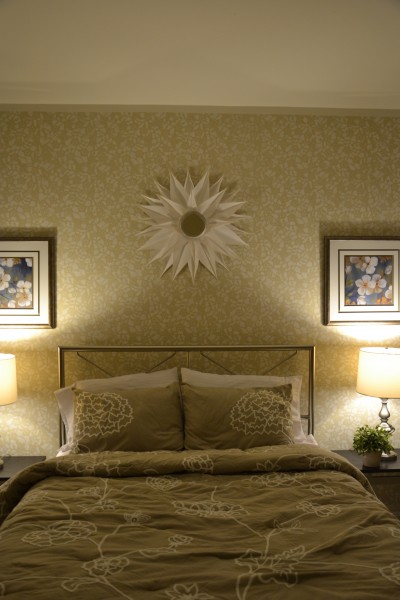 Ain't that so much better?
I will wait and see how it looks with the other 2 mirrors, to hot glue the fourth layer on. Also feel that the brushed metallic paint is not really doing anything for the mirror. This pic was taken at at night. Will see how it looks in the morning and also in its correct spot. Don't be surprised if I end up painting it some other color.