I heard about the IKEA catalog a few months ago when the whole home decor/DIY blog world was buzzing with anticipation on its arrival. I think I may have been the only blogger in this niche who hadn't heard of it. Anyways, I ordered mine from the website (it is free) and was surprised at how thick it was.  It is full of tips on how to use their products and some very innovative re-purposing ideas that I wanted to sharing with you all.
In the below pic, IKEA is wholeheartedly embracing the IKEA hack concept by covering the table and the dresser with fabric.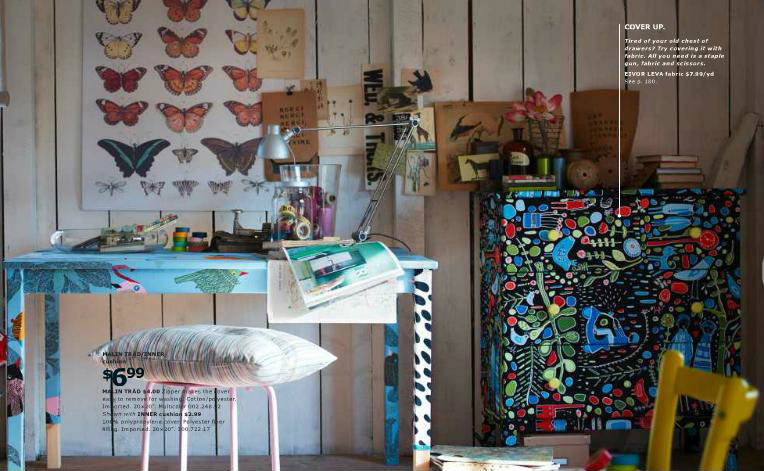 That fabric might not exactly be my choice but the ideas is really worth a try.
A small trash basket used as key/mobile phone storage in the mud room, concealed hanging hardware used as hooks for bags and umbrellas, a cloth hanger as a hook for sunglasses, and a plastic bag dispenser for more umbrella storage. Ain't that genius? Got to use the last one for sure in our garage.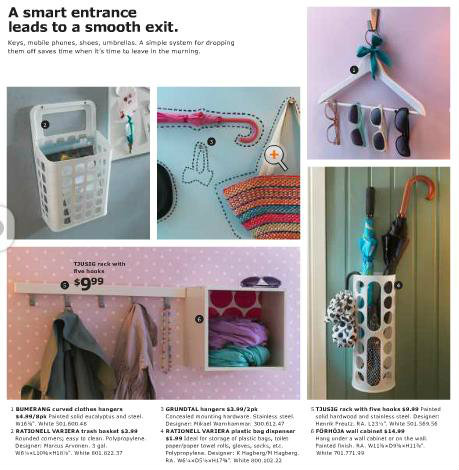 I would never have thought of using a magnetic knife rack for key storage! No more missing keys in our house.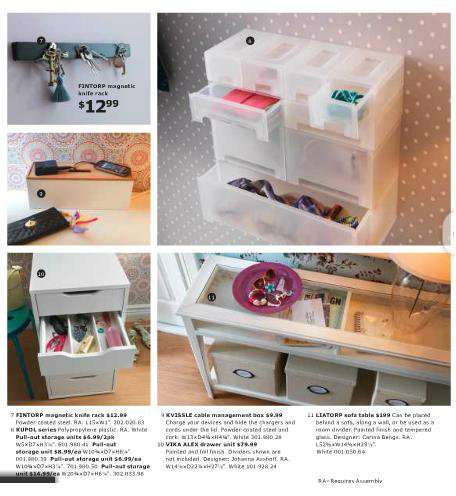 On the decor side, more fabric wrapping. This time on plain frames. Doesn't it give the frames a vintage, collected over time look?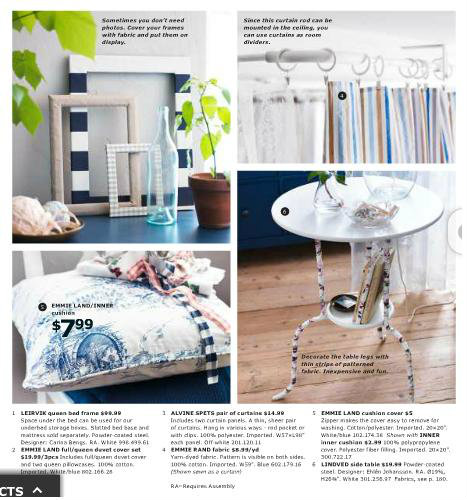 Also in the above pic are curtains rods that can be mounted in the ceiling used as room dividers (not sure how the ambiance would be, might give me a hospital feeling) and a side table with legs wrapped in patterned fabric.
One of the products on my 'To Buy' list is the IKEA side table with the 4 built in bowls for kids' toys or remotes. Would work really well in the kids play area.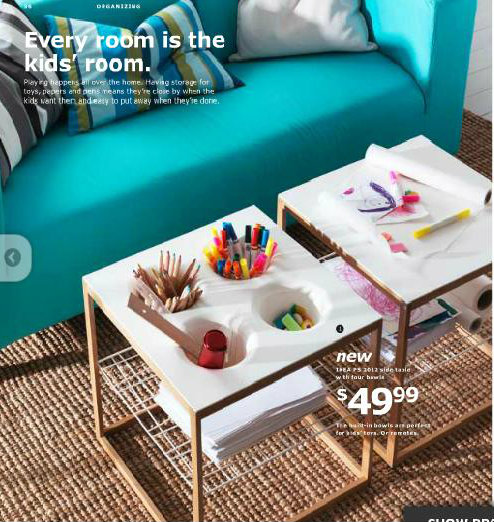 I am also loving the Malm occasional table used here as a desk cum extra counter space. I've seen this table so many times but haven't realized that it would make an awesome desk (sans storage). Maybe for my art studio/craft room?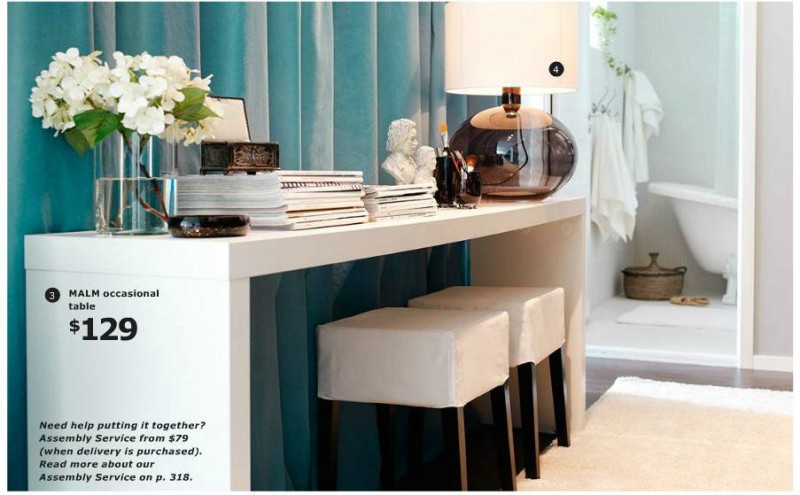 Another concept that I'm taking to heart is the layout of the book shelves in this room. Extending the shelves all the way to stairs gives the room a modern yet lived in look.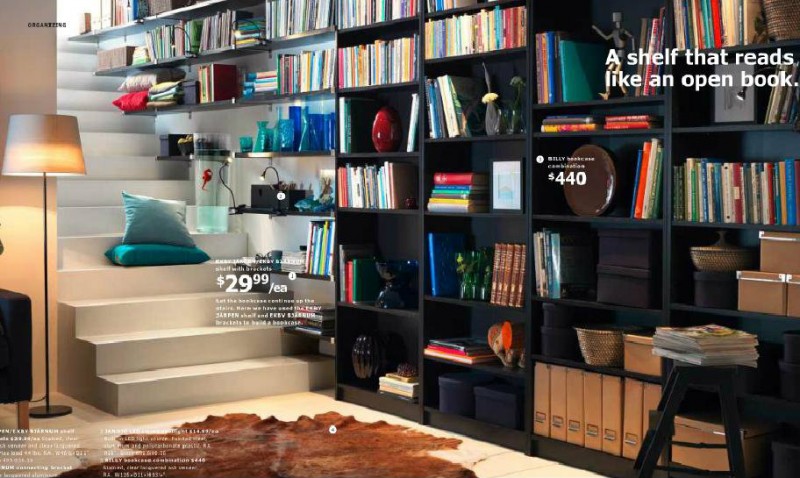 Which ones are your favorite? Do you see any ideas here that you are going to use in your home?