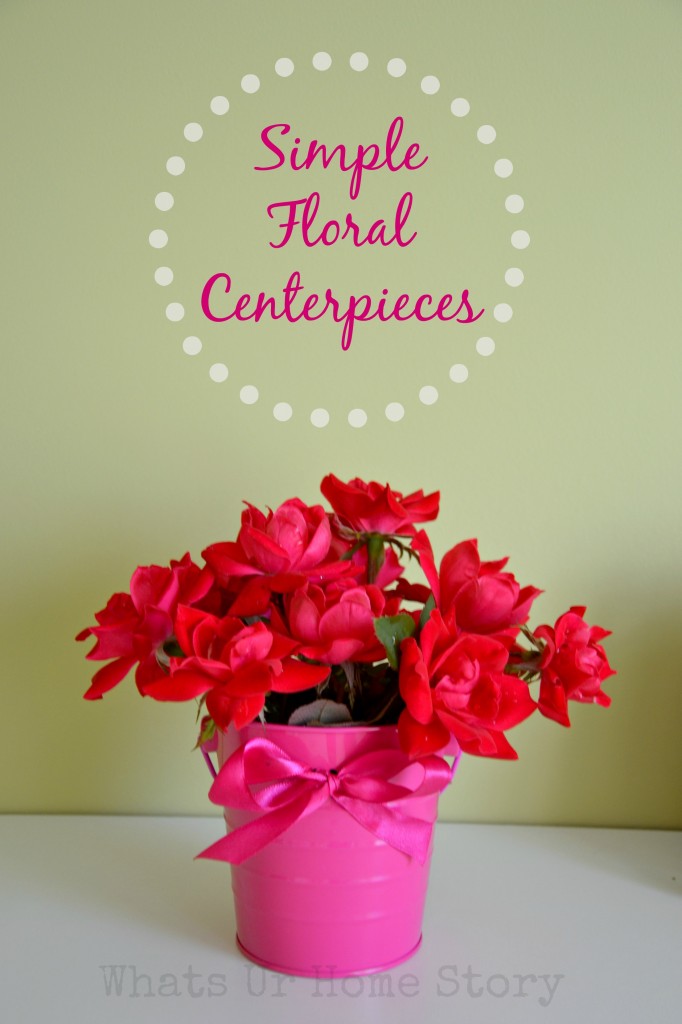 Flowers can liven up any space in your home. They are usually one of the cheapest ways to freshen up the look of a room. It doesn't have to be store bought or anything fancy, you can just grab a bunch of flowers from the yard and plop them into any container that you have. Often such unarranged informal arrangements pack more much than a carefully planned one. At least to me the simpler the arrangement the more lived in (as opposed to staged magazine-ish) the look.
A bunch of knockout roses in a pink pail (usually used as a catch all) from the Target $1 bin in my daughter's room is the perfect example.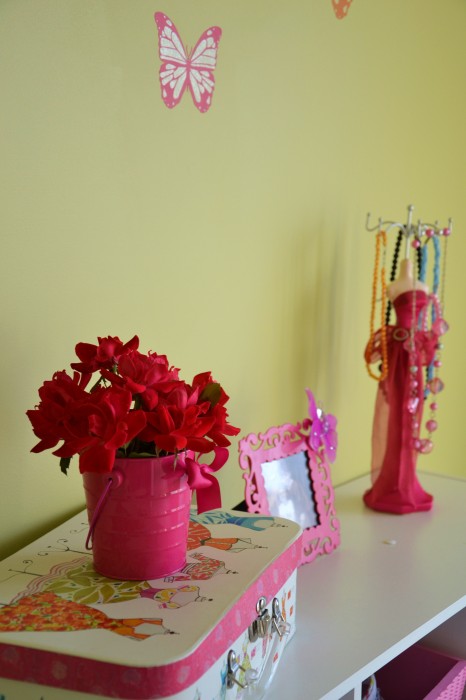 The last of this year's gladioli in a $4.99 pitcher from TJMaxx.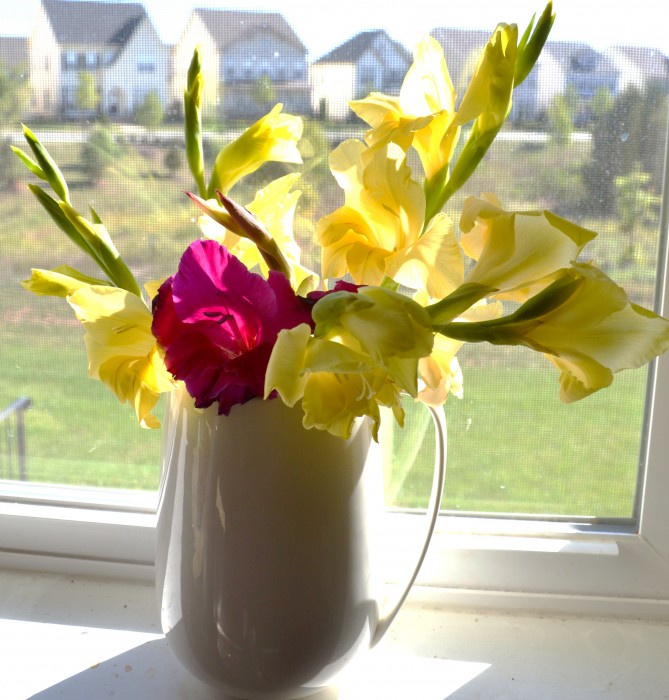 Some tulips from Wegmans in a simple cylindrical vase with glass beads in the dining room.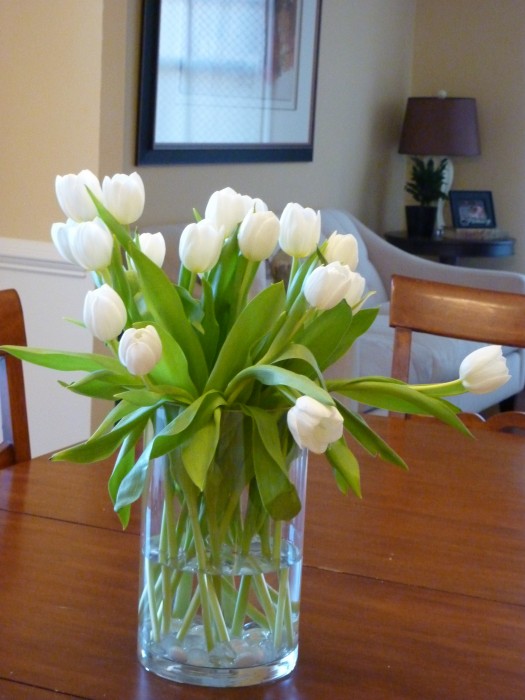 Store bought white mums in a small glass vase on the coffee table. The vase is actually one of those individual servings of tiramisu containers from Harris Teeter!
Two flowing stems of abelia canyon in another Target bargain bin find (I think it was $2).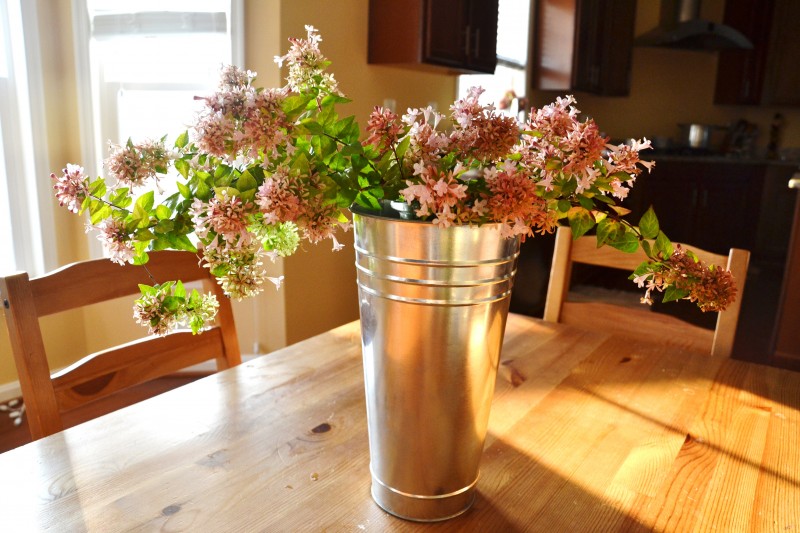 An easy way to fit the flowers into your container is to arrange the flowers in a smaller container/glass and then keep this glass inside your actual vase. By doing so you can usually get away with using a lesser amount of flowers.
More flowers from the yard on the window sill by the kitchen sink, hydrangeas that I'm drying. Can you believe that these are the same ones shown here?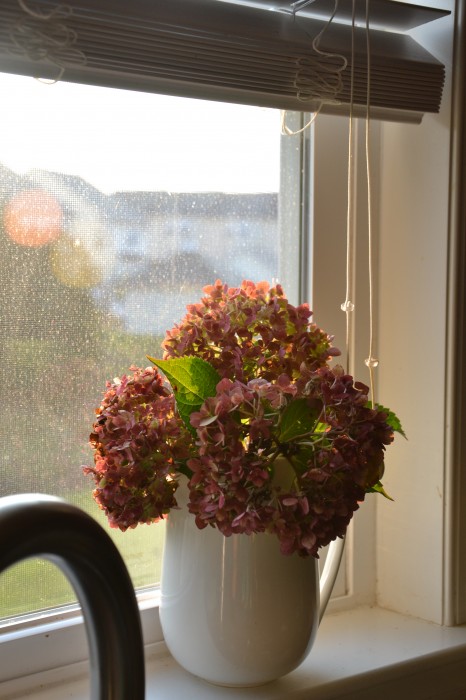 Floating flowers in an uruli, a traditional Indian brass bowl is my all time favorite.  Whenever there is a party at home, I use it as an excuse to float some flowers or at least some petals in a bowl.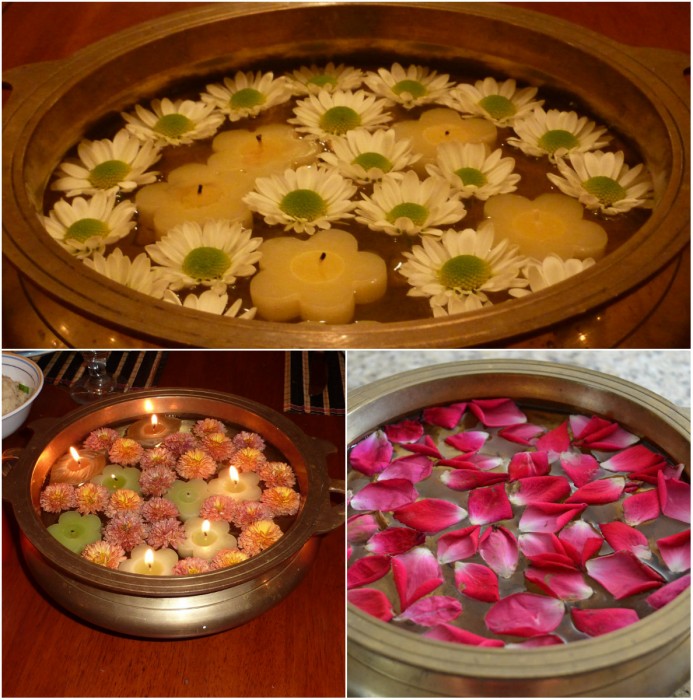 The last one for today is a country style arrangement of black eyed susans from the yard, again in a $1 Target pail.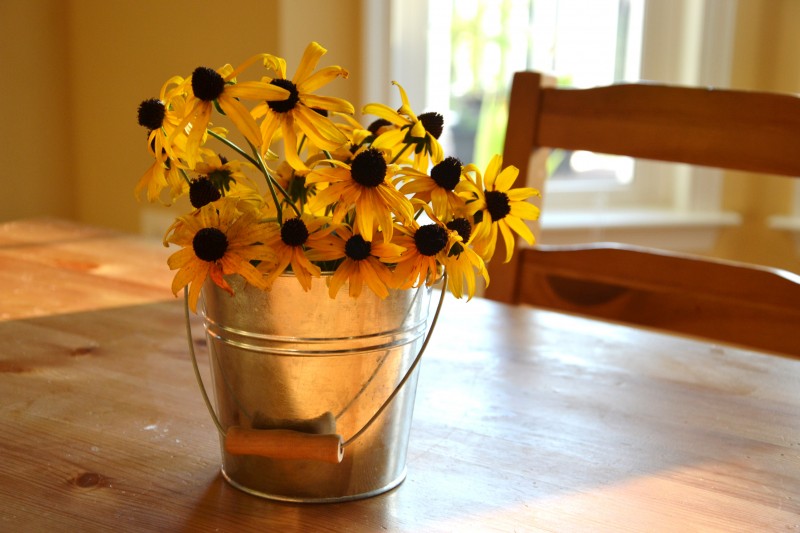 Do  you like to decorate with flowers? Is there a go to vase that you always end up using?