This post is more for me than you guys, to serve as a reminder that I've got to finish all these projects that I've started. You can say that this is sort of my list of small projects.
I like to think that the 'To Do List' I shared earlier (here and here) is for the major 'room projects' where a room gets a makeover. This one is for all those small 'decor projects' that eventually transform a  room. And I've so many of these planned, some that I started, some in planning stages, and some just sitting there waiting for me to think up something. So here we go!
I finally bit the bullet a bought……..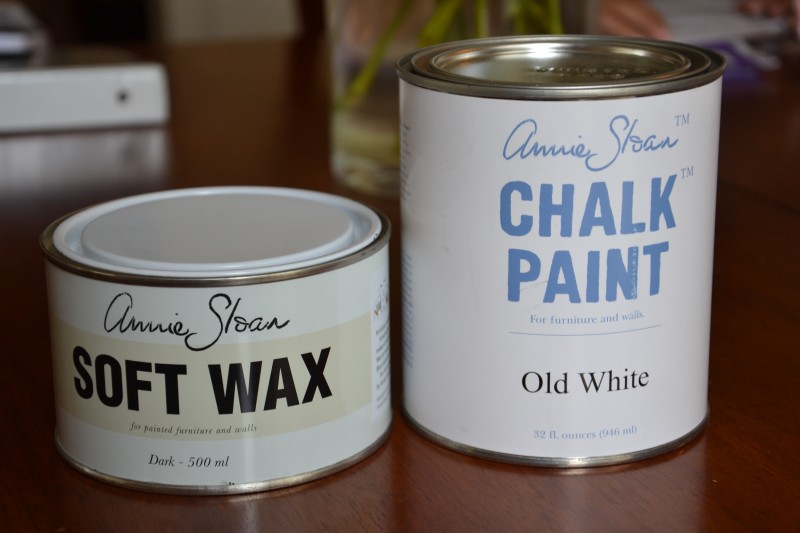 Annie Sloan Chalk Paint (ASCP) for redoing the Craigslist chair! The chair has been sitting in our garage for the last few months, collecting dust. Hoping to start the project next week. If everything goes well I'm gonna use the same paint for the dresser (that we found at an online auction) makeover.
A project that I badly need to finish is this landscape painting that I started in art class in March! Talk about loosing your painting mojo!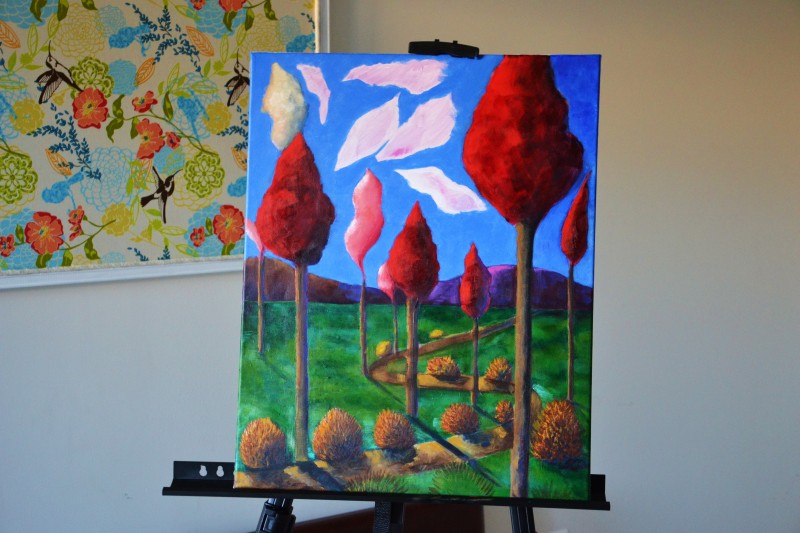 I know, I've been teasing you'll with plate wall news for a long time. Gotto complete that one soon.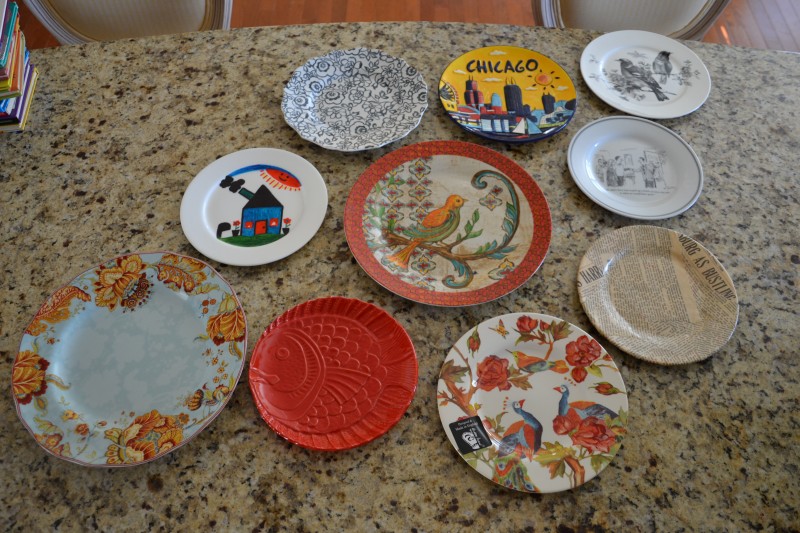 Another one that has been on the teaser list, a sunburst mirror.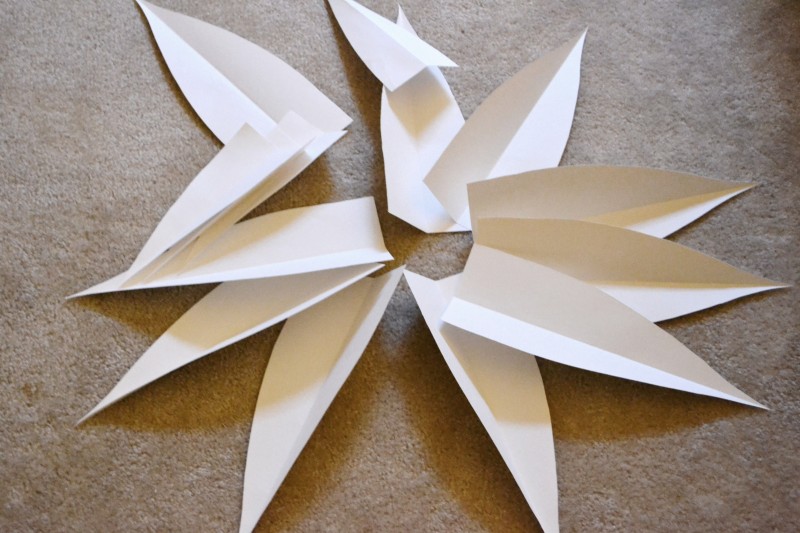 The half done Salvation Army lamp has been begging for my attention for days.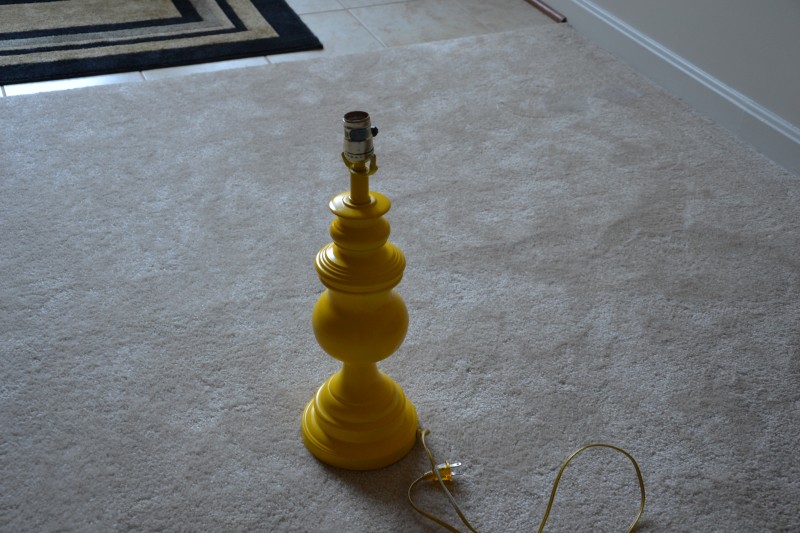 The ginkgo leaf fabric that I made from dried leaves, the left over drop cloth from the zebra rug, the felt squares, and the pillow inserts are waiting to be made into pillows.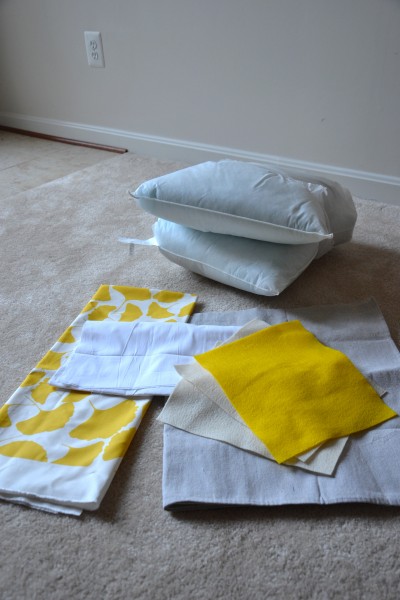 This burlap fabric was a steal at JoAnn's ($2.99 a yard). So I got a yard and change hoping to use it in some way to  give the fireplace a fall feel.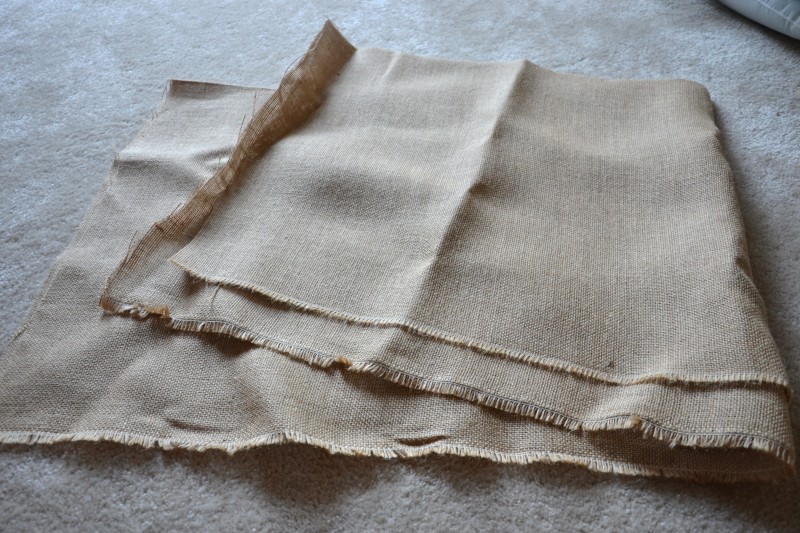 Then there is this………..
A purple birdcage!!! What I'm going to do with it……is a surprise. 😉 Any guesses?
This is just the list of all the projects that I've started. Still got to make plans for these;
Good Lord! Didn't I just shoot myself in the foot? What more does B want to pull the plug on my thrifting trips!