Back in May I had complied a list of all the projects  that we needed to work on around the house into our To Do List. 3 months later this were we stand; 2 major projects off the list, another in full swing, and a few smaller ones partly done!
The top most priority, the office room which now has only the 

Craigslist desk

. Complete blank slate. I have finalized the paint color and all, will let you in on the details soon. Woohoo, crossing the office room off the list! After going gray, we added a gallery wall, a cork board map, orange accents, and hemmed the curtains. We then finished off the room with a DIY'd zebra rug.

Get the outdoor landscaping in order. This is going to be a big one. So we will be doing it in parts, starting next week. One more down! Hurray! As I'd mentioned we had to break the landscaping projects into 3; the front yard, the side & back yard, and veggie garden & the other side yard. The first two are done while we've pushed the latter to next year.
Paint/decorate the foyer and the staircase landing. This is a project that moved up list once I found the amazing round mirror at Home Goods.
Spruce up the deck. Don't want to cross this off the list yet. It looks like this is going to be more of a seasonal thing. Here is the July 4th spruce up.
The half done guest bedroom in the basement. Why half done? The walls are painted, the bed, the bedding, side tables, lamps, and curtains are done. It is large room so it is screaming for more furniture. Both the 

Salvation Army lamp

 and the Craigslist chair are going to go in there. After getting some direction from this mood board  I'm glad to report that I've finally made some significant progress in the room.
Here she is, all set for the stenciling project.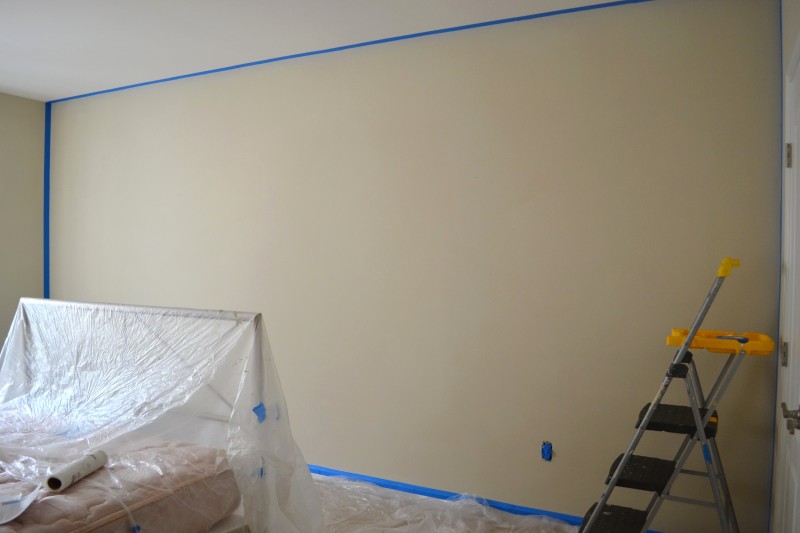 And Ta…da….a progress shot.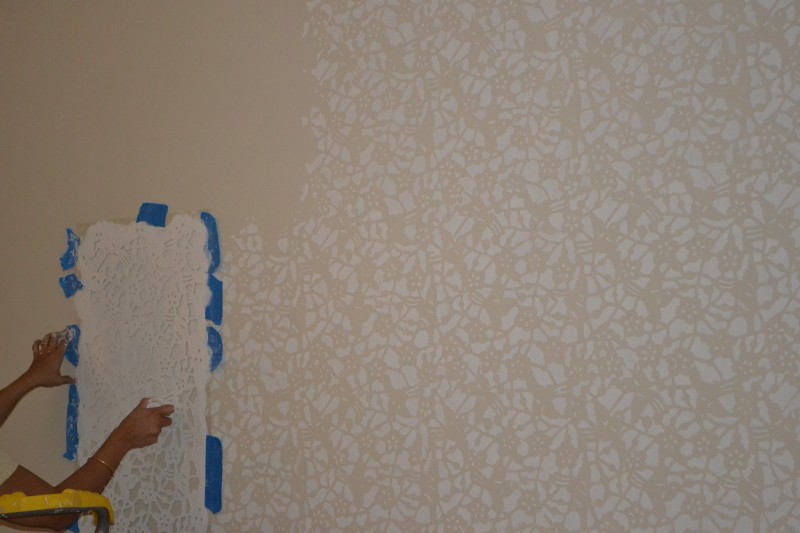 Loving the Japanese Birds stencil from Royal Design Studio. Spoiler alert : The reveal will be followed by an awesome stencil giveaway later this month!
Along the way, we also added 2 new projects to the list;
The plate wall in the breakfast room. After an initial hiccup, I'm waiting to  restart this project.
My standard builder closet. A recent 'lamp find' (super excited about this one, it is gonna be an Arhaus lamp knock off) and the need for extra storage has made this one  a top priority.
What do you think? Not bad for 3 months, right?