In this month's edition we zero in on a Washington Post 'House Calls' redesign of a dated living room. The designer, Liza Jones from Liza Jones Interiors has done a fantastic job of updating the owner's bland room by giving it a grand contemporary look. They have two options for the design choices, a 'Splurge' version where the total makeover costs $8,524 and a 'Save' version for $7,159.
Here is what I came up with while keeping the 2 main pieces in the room, the sectional and the rug the same;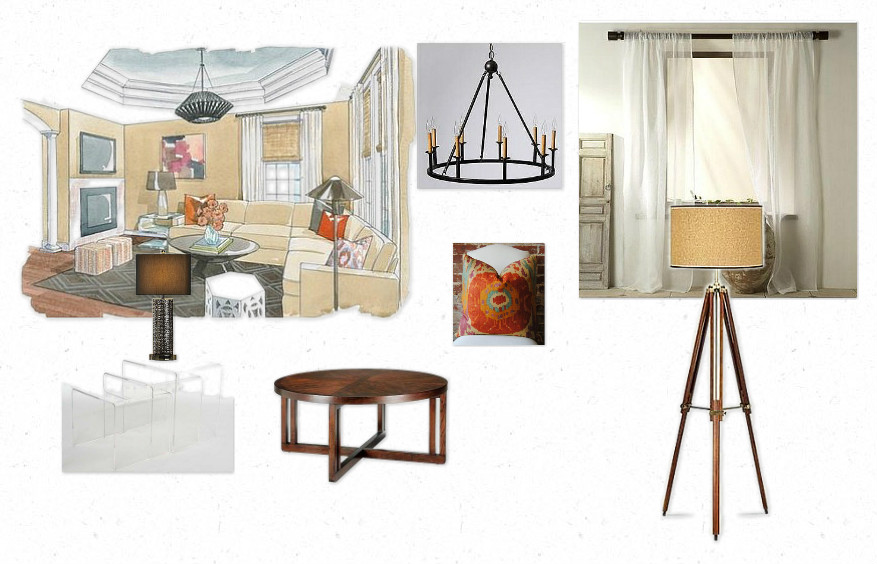 All for a total of $5,859 even after the rug and sectional accounting for 76% of my budget!  More detail on the pieces that I switched;
Chandelier
The Washington Post (Wa Po) version, shown as #1, had an ultra modern chrome and black pendant for $300. Mine was an old world chandelier from Overstock.com for $185.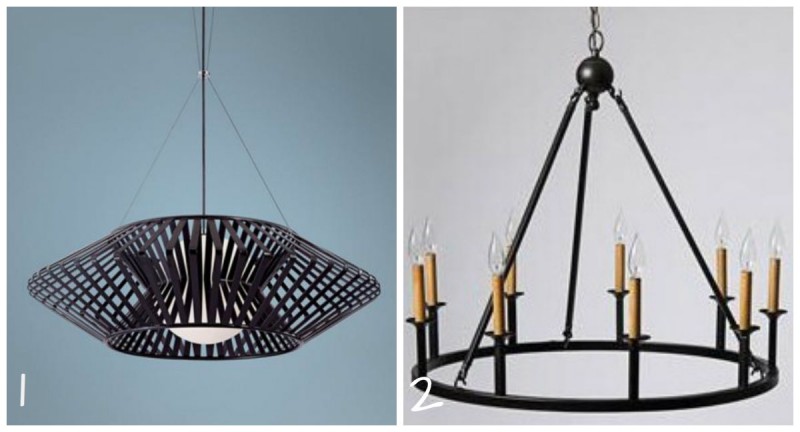 Curtains
Wa Po version (1) – Sheer Belgian linen draperies ($94 each for 108-inch panels) from www.restorationhardware.com
Mine (2) – Sheer Linen window Panel from West Elm for $54 for the same length.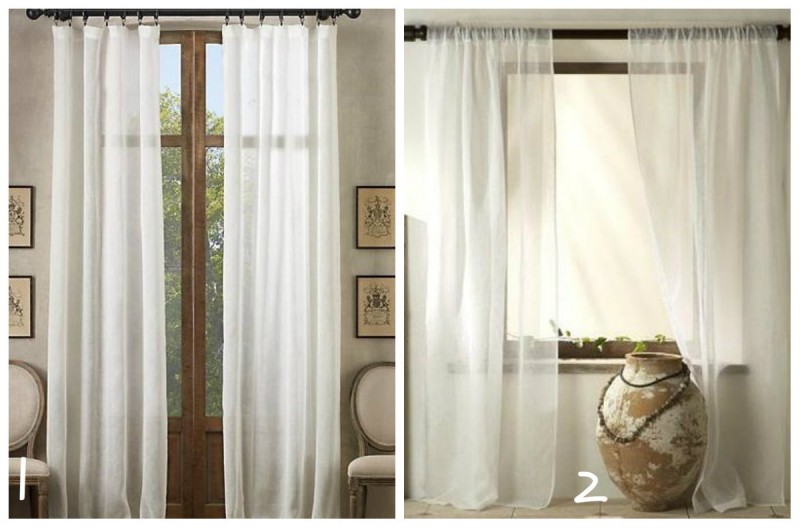 Floor Lamp
Wa Po's cheaper version – Black White Linen Shade Floor Lamp from Lampsplus.com for $385.
Mine -Pacific Coast Floor Lamp from Macys for $220.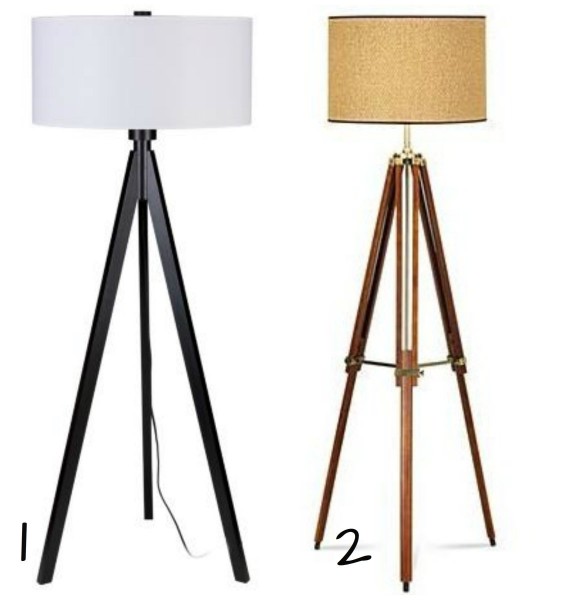 Coffee Table
Wa Po version – Urban 48-inch round coffee table from Manhattan Outlet.com ($598)
My version – Martha Stewart Living™ Lombard Round Coffee Table from Homedecorators.com for $229.

Throw Pillow
Wa Po version – African Mod Leopard Print Pillow @ Allmodern.com ($86)
Mine – Navajo – Robert Allen – Pillow Cover from Etsy ($52)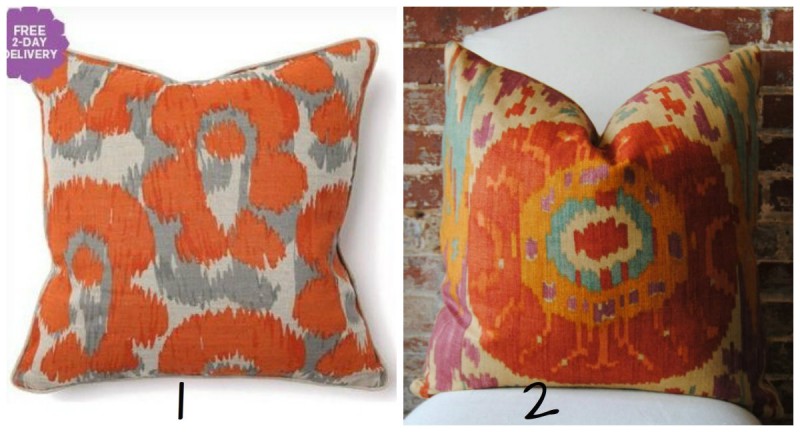 Side Table
Wa Po version – Clear acrylic Susie table for $280 from www.alibaba.com
Mine – Acrylic Nesting End Tables for $130 from www.overstock.com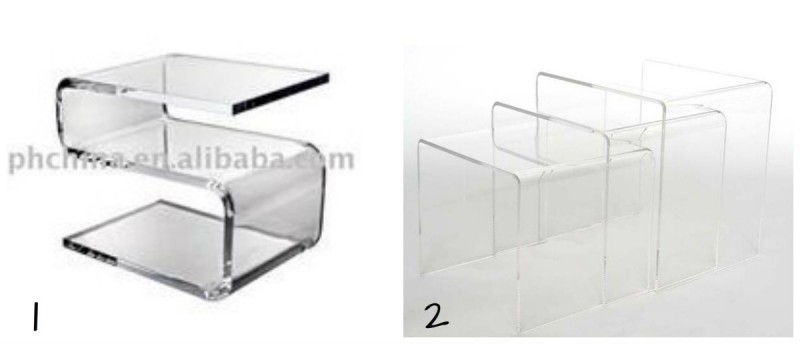 Table Lamps
Wa Po version – Leopard Silveria Glass Table Lamp from Lampsplus.com for $361
Mine – Black Metal Table Lamp from JC Penny for $55