Garden stools used as side tables have been a hot decor trend for over 4 years now. And it is still going strong.  They are colorful, come in a variety of designs, and are small enough to fit in tight spaces. Two of these could even function as a coffee table. These ceramic stools have sure come a long way from being used as accents in Asian gardens.
I have been on look out for a stool to use as a side table in our family room next to our mammoth sectional. Have seen quite a few at Home Goods right in my budget, 59.99 to $69.99 but not the color or design that I like.  Have seen even a zebra stool once. Since the accent color in the room is red, it would be great if I could find something in the same color or at least a white one.
Of all the stools out there, ideally I would love this beauty from Ballard Designs.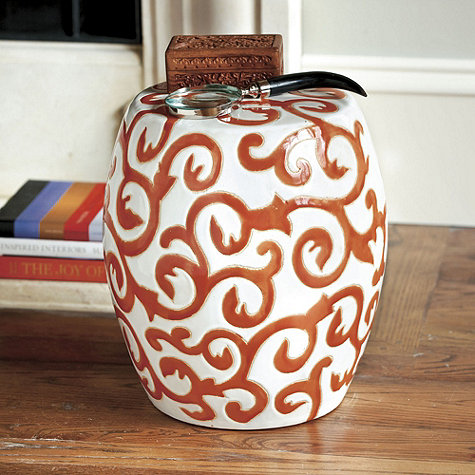 But at $269 it is gonna be even costlier than my coffee table.
The most common design that you see is this traditional Chinese inspired one ($89.99) from Amazon
. Comes in a range of colors including silver.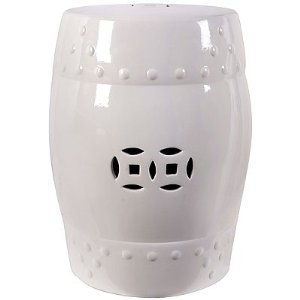 I have seen this floral design garden stool (from Target for over $200) at our local Tuesday Morning for $69.99.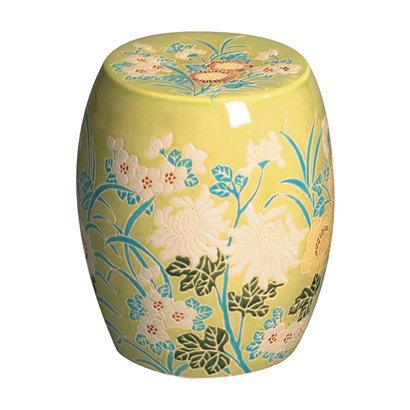 Looks like Pier 1 might have the style that I'm looking for, this Moroccan inspired design and that too in red.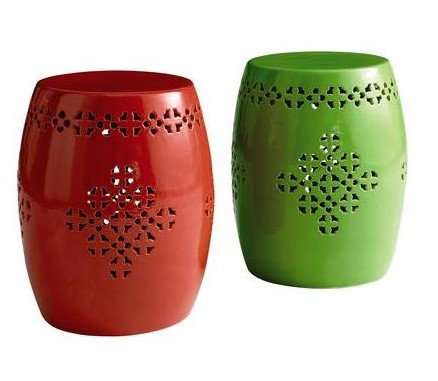 There are also modern versions like this black one at Overstock for $112.89.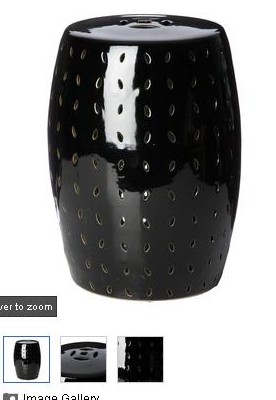 I like this white diamond ceramic stool from Kirklands for $69.99. Definitely a front runner.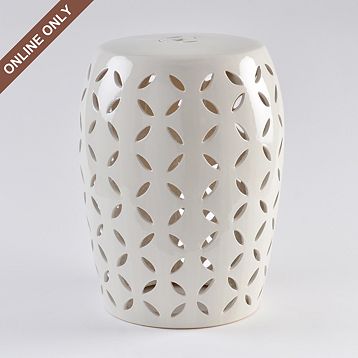 Here is another contemporary one, the Urban Trends Distressed stool at Wayfair fr $99.99.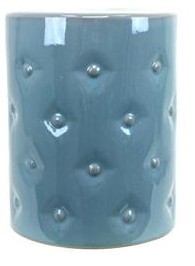 West Elm has an interesting variation, the bubbles ceramic side table, at a slightly higher price range $129.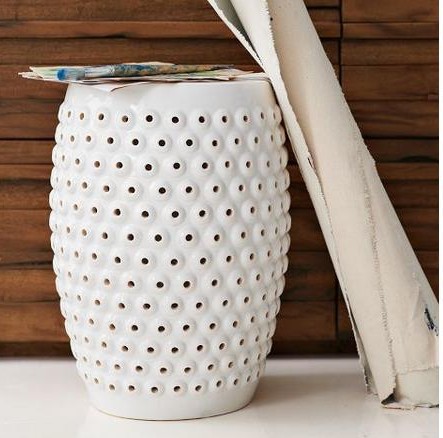 Which one do you like? I'm leaning more towards either the Pier 1 or the Kirklands.