I decided to take my own advice and went into our local Goodwill all set to feature it for my Window Shopping Friday. First up, have to apologize for no 'in store' pics.  I went during lunch hour and the place was incredibly crowded, not a perfect ambiance for pics. Good news though the window shopping turned into actual shopping. So I do have some pics lined up, read on.
A lil bit of background; we have two local Goodwills, per the reviews on Yelp one of them specializes in furniture the other is a regular store. I am still waiting for a chance to drop in at the furniture specializing one. For those of you who are unfamiliar with Goodwills, this store had;
Lots and lots of clothes
More clothes and shoes
The usual supply of pots, pans, plates, cups
Home decor stuff  (minimal)
Furniture, was plain old particle board
A lot of old TVs, not sure who buys CRT TVs now
My favorite; a good selection of picture frames and paintings/prints (didn't really care much for the art, it's the frames that I was ogling)
No points for guessing what I ended up buying! Absolutely love the simplicity of the frame and the mat. Planning to replace the picture with either a photo or some art work. Copy of a vintage map may be? This will go on the floating shelves in our family room. At $4.99 isn't that a steal?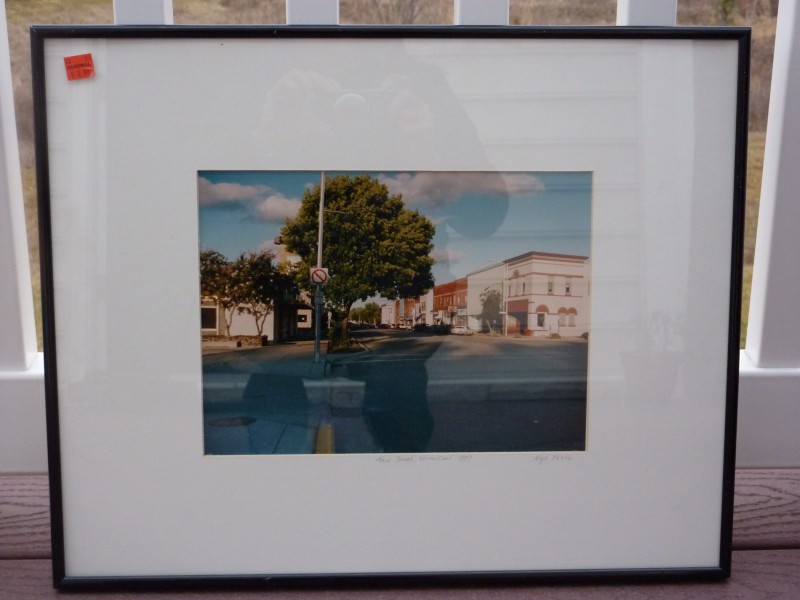 The frames on these vintage chair prints (below) look a bit tacky. And the fuchsia and blue colors are not entirely 'us'. Still….I have plans of decorating one of the guest bedrooms in a french colonial style. Right now I'm having a hard time trying to envision the room without it coming off as too traditional and dated.  I know what you are thinking, why bother if it is not entirely us. That room is frequently used by my in-laws and other older guests who might feel more at home in a traditional kinda decor.That's the reasoning. Let's see how it goes. May be I could do an oil rubbed bronze finish on the frames?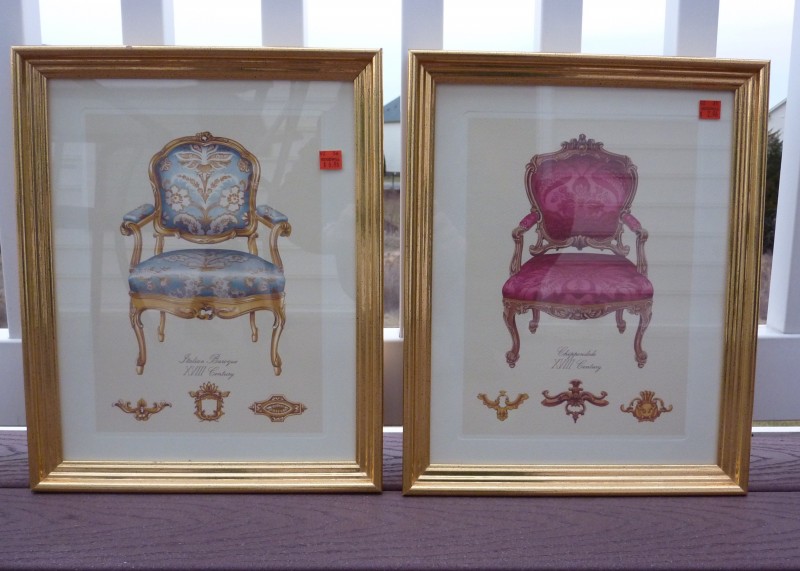 These prints will either end up in the bedroom or the adjacent bath. One of them was marked $6.99 while the other was $2.99. When I asked the cashier why one was pricier than the other as these were the same, she just lowered the price on the expensive one to $2.99. Lesson learnt: Doesn't hurt to ask.
The only catch about Goodwill shopping is that you have only 1 week to return. So don't buy it unless you are sure you want it. That made me put down a few of the frames I was on the fence about.
That's all for this week. Ciao till Monday! Do you shop at thrift stores like Goodwill?