As soon as I tackled the living room I headed straight to the dining. You might have noticed that we have an open floor plan and the living and dining rooms flow into each other. The dining room then opens into the kitchen (which you can see on the right).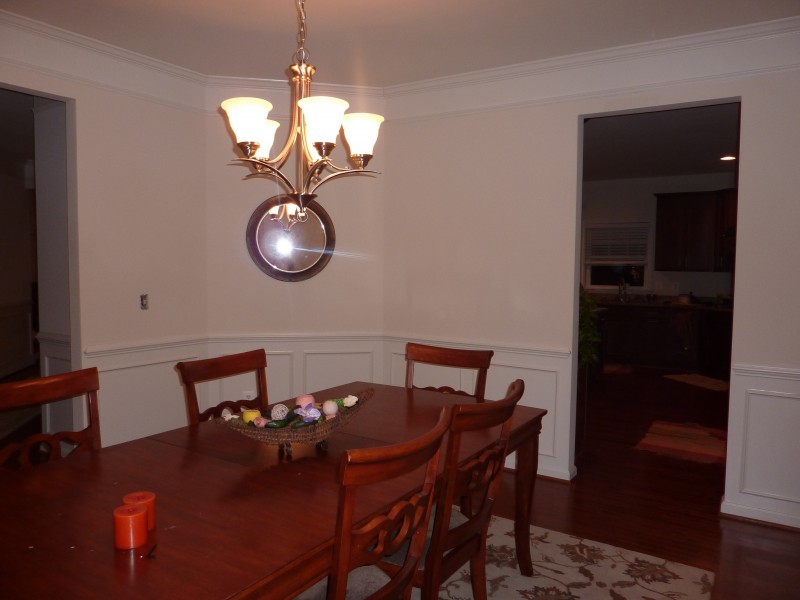 Again we started with the plain builder white. I like to think that we were slightly better off in this room as we have a chair rail with molding below, the ceiling medallion over the chandelier, and the nice wide crown molding . We got the larger version (8×10) of our living room rug from HomeGoods the same day as we bought the other one. We have had that table and chairs for the last 7 years and have no plans of changing it any time soon. It has started showing some wear and tear, especially now that the kids use it as their homework table. The plan is to keep it till the kids learn to do their school work independently at which time they can do their work in their rooms.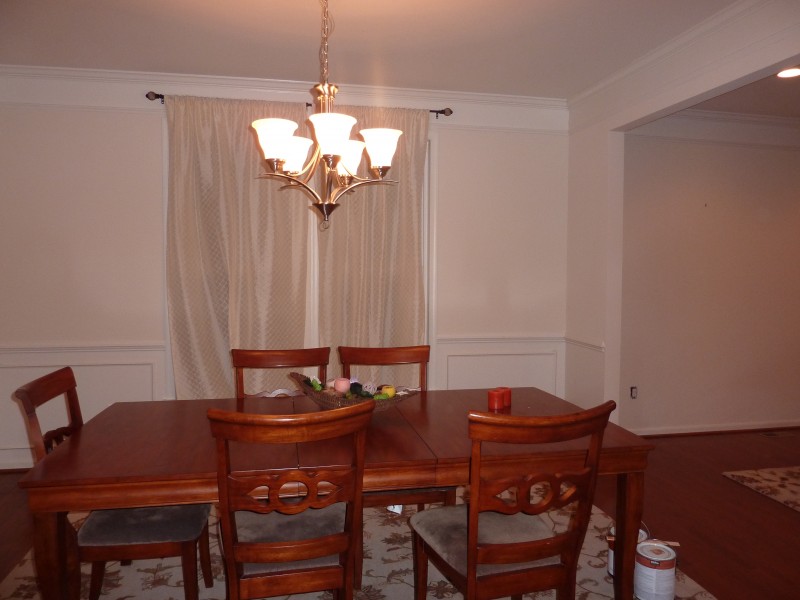 Since it was open to the living, I went with the same paint color, SW August Moon.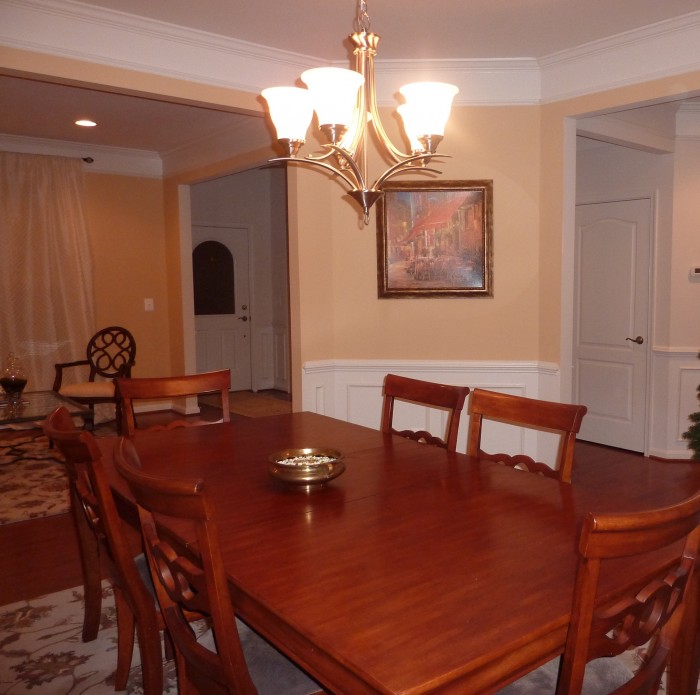 That French Cafe painting is a placeholder till we find something better. We wanted a mirror on the other side to reflect all the light from the window. After trying out 3 mirrors from HomeGoods, we ended up with this one. Still feel that it is kind of small for the wall but we like the ORB finish on it.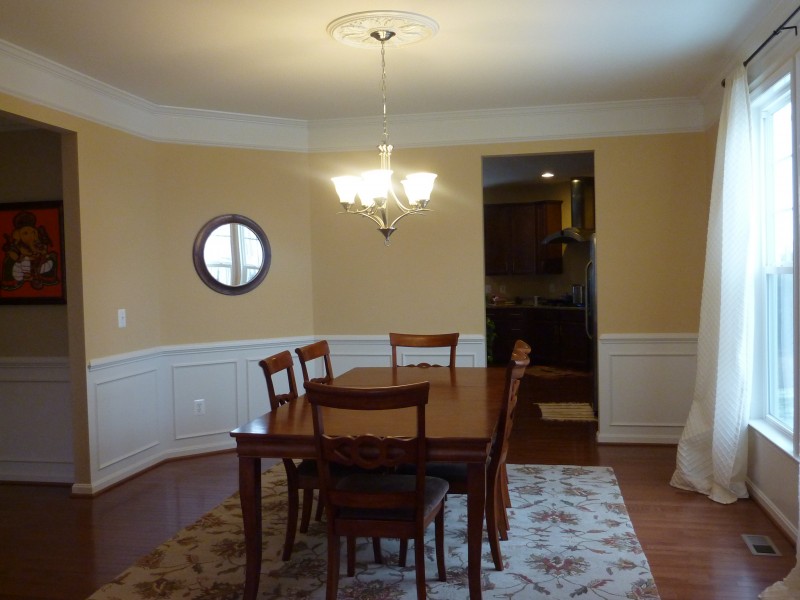 Even after the paint job, the room felt so bare. Somehow it didn't look finished. We wanted to make it look separate from the living while still keeping the same vibe. It needed something to gently lift it up a notch. But what? I was at a total loss. So the room sat like this for just over a year.
And then, I read a post on YHL (have I told you it's my favorite home decor blog. John and Sherry are such a great sources of inspiration) about how they used wall stencils to jazz up their study. That was it! Stencils, they would add the glam quotient in my dining room. Remember my 'Superfragilisticexpialidocious' post? There I was all set for a stencil work out (Oh ya, it definitely was a work out, was on Motrin for 2 days after!). More on that tomorrow.