Good news, I finally got a chance to enroll in an art class! Before the first class I was super excited and clueless of what to except. My instructor, Judith Thompson, a very talent artist was/is so patient especially since I had no idea of where to start or what I was trying to achieve out of the class. I just knew that I wanted to learn to paint.
Anyone with even a little experience in art would know how mind blogging it is, if you have no clue of the genre or the type of painting that you want to learn. I was all over the place when I tried to explain, I liked landscapes, I wanted to learn how to paint people/faces, the intricate play of light and shading etc. So Judith offered me a book on European artists and asked me to pick a painting. And of all the things, I picked a Renoir!!! What was I thinking?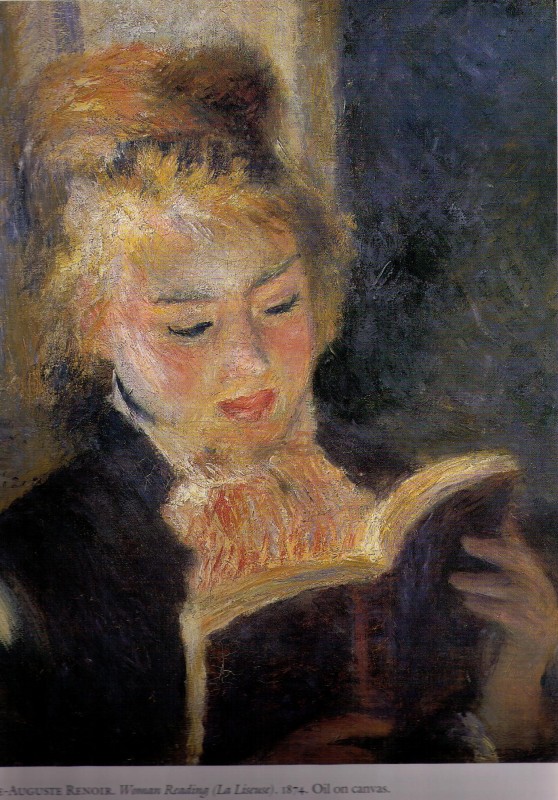 Though not exactly my style, I really wanted to learn the light effects, shading, and facial features. This seemed to have all that. It looked very tough but I just wanted to dive in and take the bull by the horns.
Oops…forgot to take a picture of how it looked like after the first class; looked pretty much like the below picture without any thing in the face area. Anyways….this is how it looked like half way through the second session (with some help from Judith of course, especially on facial features and proportion).
I am also working on a landscape, which we just started. Here it is in the initial stages.
As this is comparatively a simpler painting I'm hoping to learn a lot of tips so I can break it down for you guys too. Will keep ya posted.