Coorg or Kodagu, India's coffee country, is the southern most region in the Karnataka state. Parts of it border my home state,  Kerala. Today we take a look into Kodava ( from Kodagu) architecture, which seem to have heavy influences of northern Kerala. This particularthis amazing coffee plantation resort, Orange County, where these pics were taken by my friend reminds me so much of a traditional Kerala home design.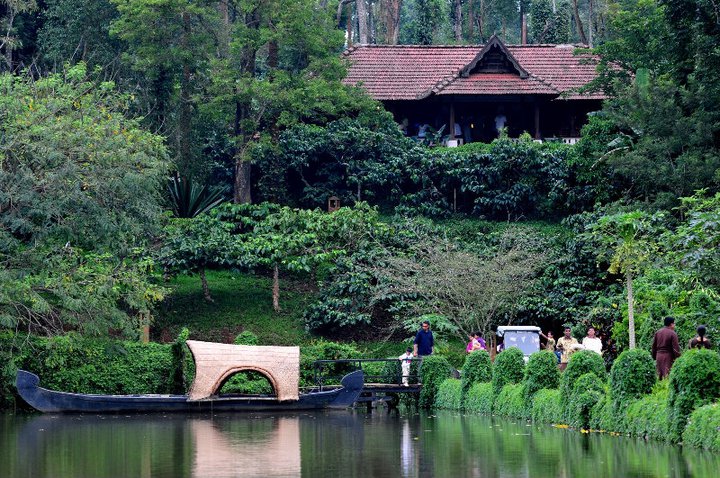 The area like all of Kerala gets pelted during the monsoon rains. As a result these houses also posses the primary characteristic of Kerala houses, the steeply slopping roofs.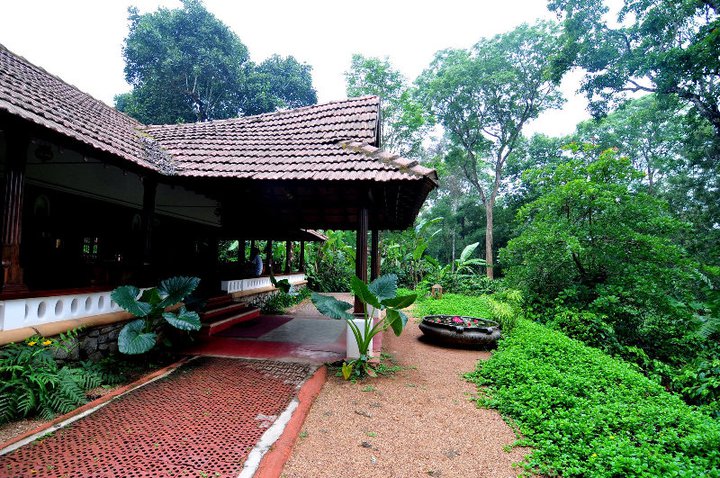 These roofs protect the house from the torrential rains and are built with terracotta tiles laid over a wood frame.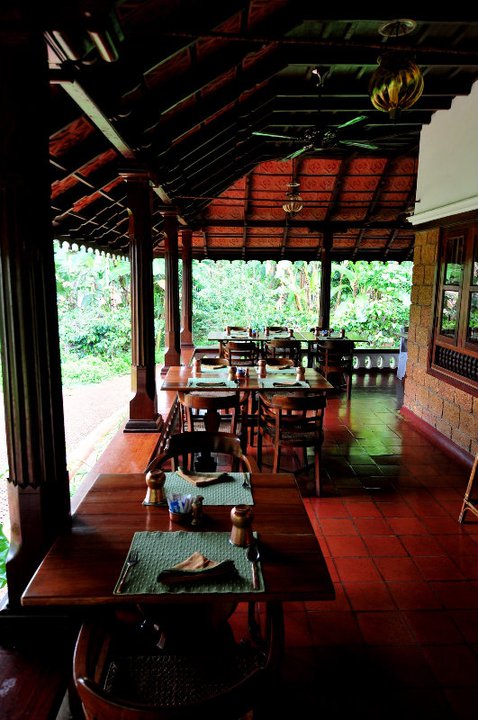 Notice the pillars and tiled floors? Don't they remind you of Chettinad homes (a different style of architecture from the Chettinad region in the neighboring state of  Tamil Nadu)?
Another common feature,  the use of laterite stones. Laterite is a heavy red clay that is cut into regular sized blocks. It gets stronger and harder with exposure to air and is a very common building material in this part of the world. People usually rent out laterite rich land for quarrying. Once the hard clay is removed you dump soil into the land and it is ready for construction or agriculture. How do I know this? I actually saw the whole process when my FIL rented out some of his land for quarrying. The most well known laterite structure in the world is the Angor Wat in Cambodia.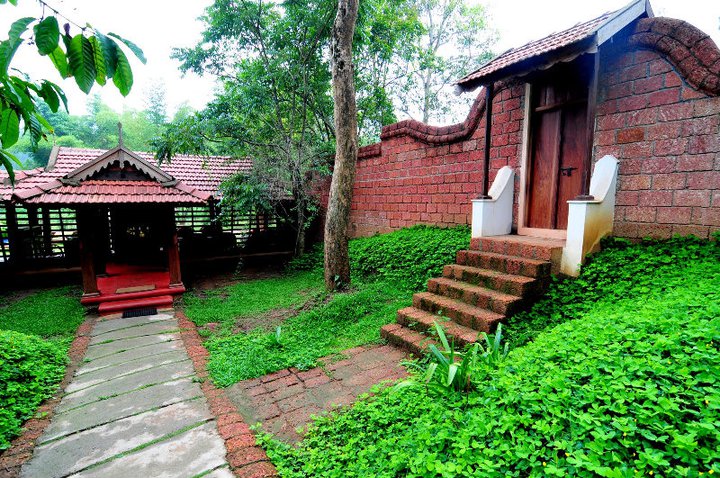 You can see the padippura or the formal gateway, again a popular feature in Kerala houses, here too.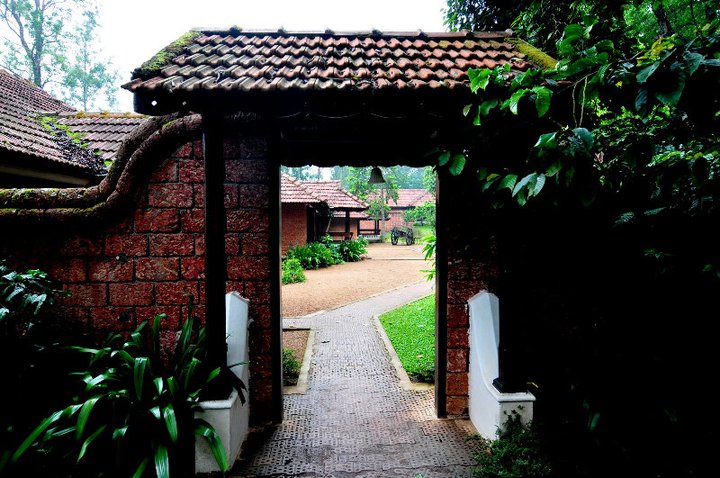 The uruli or the curved bowl filled with flowers is a popular decor accessory in most Indian homes now, though brass urulis are more common.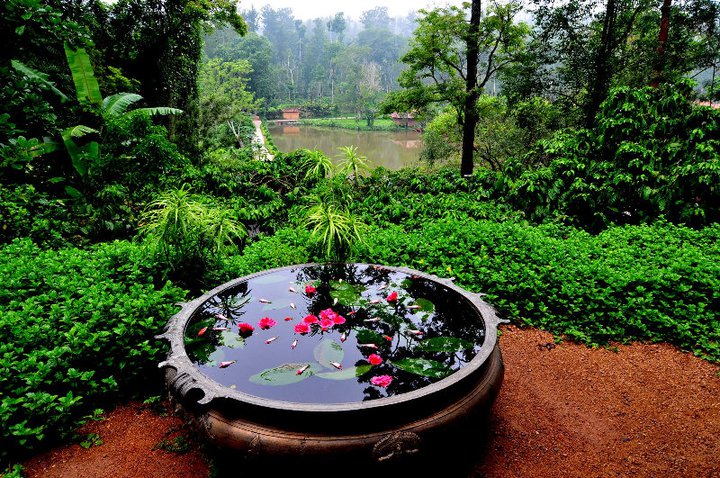 Coorg, also known as the India's Scotland is blessed with lush forests, misty mountains, and abundant wildlife. The place is dotted with estates and plantations; the smell of coffee, tea, and exotic spices fill the air. According to my well traveled friend, Coorg lives up to its reputation and is definitely on the 'must see places' list. Thanks again Sreejith for the great pics and the tour!
See you Monday!