It is always such a pleasure hearing from you all and that too when you want to share some of your projects. Meeting all these like minded folks online is a happy after effect of the blog, which has now become the most rewarding and enriching experience to me. So here is to meeting two great ladies who I wouldn't had the chance to meet if not for the blog!
Vineetha P from Seattle (who is also a blogger, her cooking blog Adukalavishesham features both Indian and fusion cuisine), discovered Whats Ur Home Story after a common friend of ours liked a blog post on my Facebook. Inspired by my Lady In Orange painting she and her friend Reshmi, who is an artist, recreated the painting. Though Reshmi has painted before it was Vineetha's first time painting anything.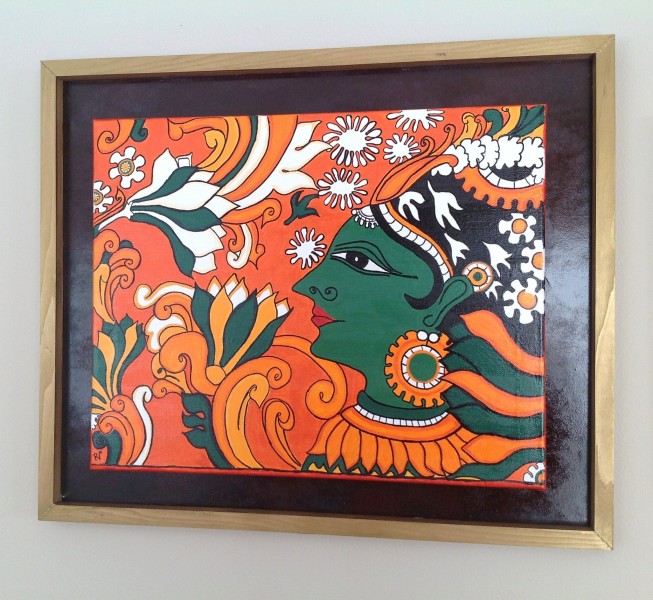 They even made the mat and the gold painted frame! Kudos to you ladies for a job well done!
This painting is going to be part of a gallery wall at her home. She already has 2 Warli (an Indian tribal painting style) paintings in her collection. Can't wait to see the finished art wall!
Wait, we have one more. After searching for a specific paisley pattern art in vain for a long time Amita W took inspiration from my $5 Paisley Art and created her own! It seems she hadn't painted anything in a while and was excited to get back to painting.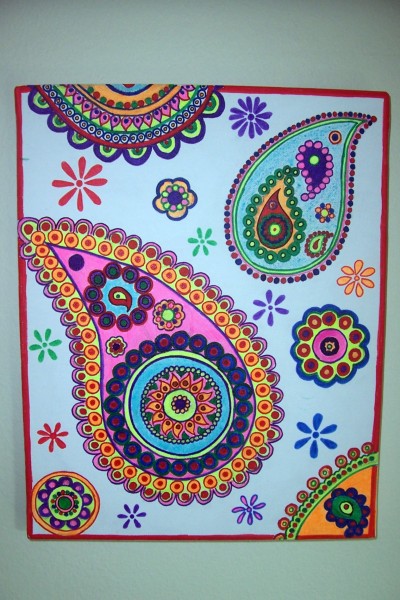 Can you believe that she used different colored Sharpies and patterns that she found online?
Seriously folks, it is really humbling for me to hear that I'm inspiring you all to get in touch with your creative side. There are times when the schedule gets very hectic that I think of maybe taking a break from blogging and then I get an email from one of saying that you saw something on the blog and tried it out yourself.  That is what keeps me going. So, thanks a ton to all of you have reached out to me. Hope to see more from you.
If you would like to share your project (it doesn't have to be inspired by anything you see here just anything that the WUHS readers would love) with us please email me at [email protected].