Yay the basement guest bedroom is finally blog worthy! Can't say it is done done (nothing in my house ever is!) but I'm gonna lay my hands off this one for sometime. Ready to see the room? Come on in………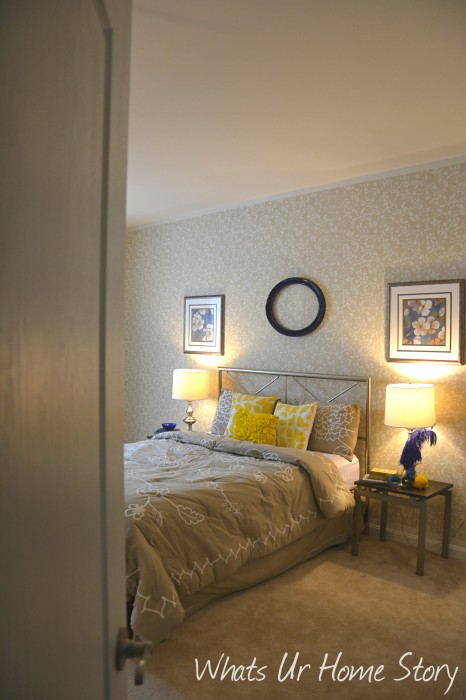 The whole itch to mess with this room started with yellow lard can from the Lucketts Spring Market. I was into full blown room makeover with the Royal Design Studio Japanese Bird stencil and the chair redo (my fav project so far). Then came the dresser that we snagged at an online auction and a few other projects.
Here's the view when you walk in the door.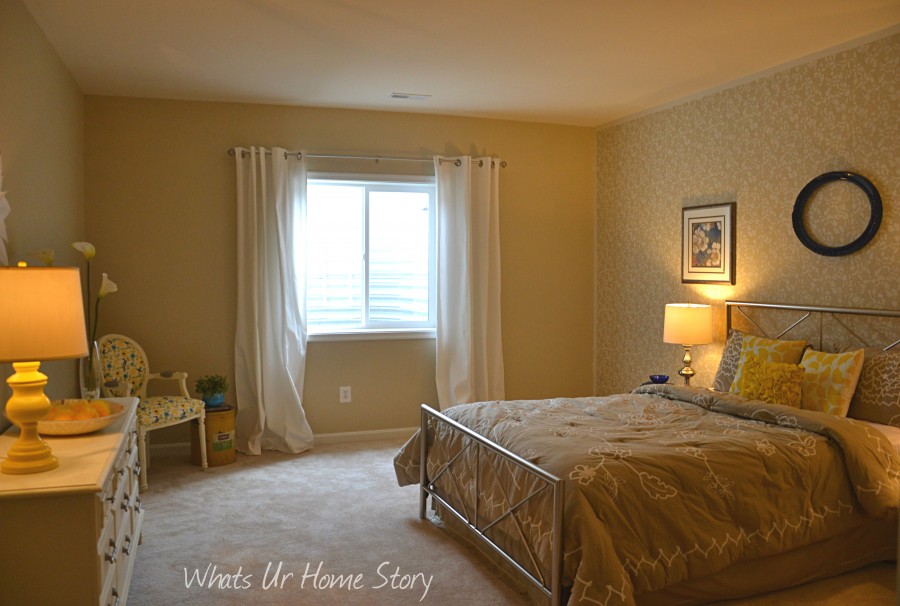 A closer look at the dresser side,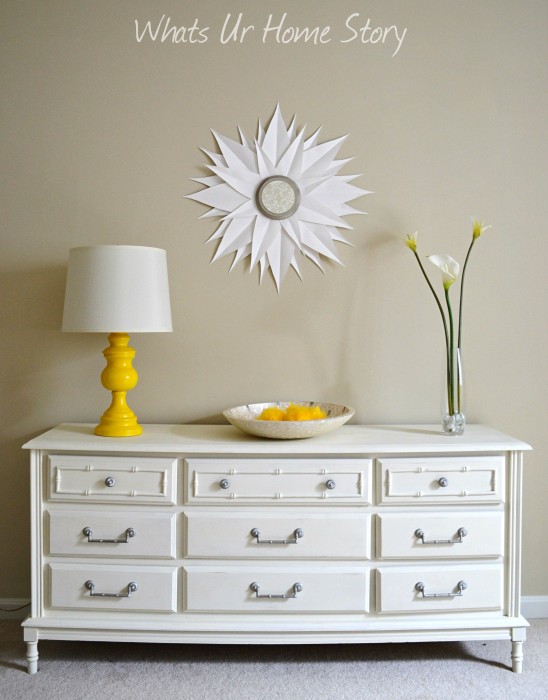 You may remember the sunburst mirror and the yellow feather balls from here and here. Will share the dresser and the thrift store lamp makeover in detail in the coming days. Oh, by the way the dresser was refinished with Ann Sloan chalk paint left over from the chair project.
Next to the dresser is my baby, the totally redone $20 Craigslist chair!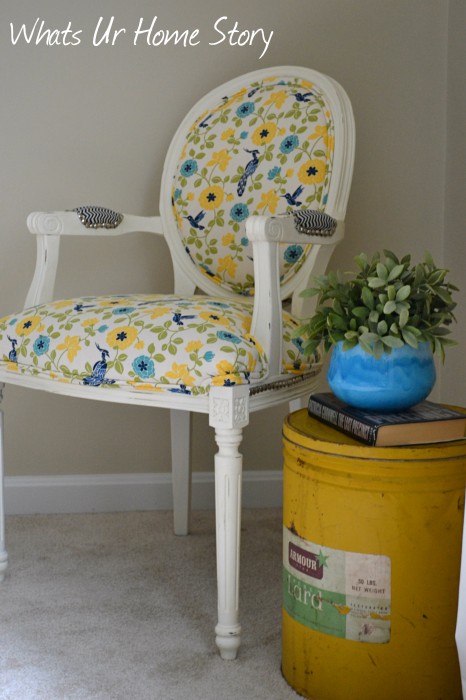 The lard can too received some love last year. The blue vase is a recent Salvation Army find ($1.99).
For the left night stand I searched the house for books with blue on them. I guess my guests can cover a lot of reading ground with my collection, from Six sigma to Young House Love! 😉 The blue bowl is yet another thrift store find ($0.99 at our local Goodwill).
On the other night stand are a book covered in left over chevron fabric from the chair makeover, a yellow and blue jewelry box, the mask from Venice, and a decorative yellow feather ball.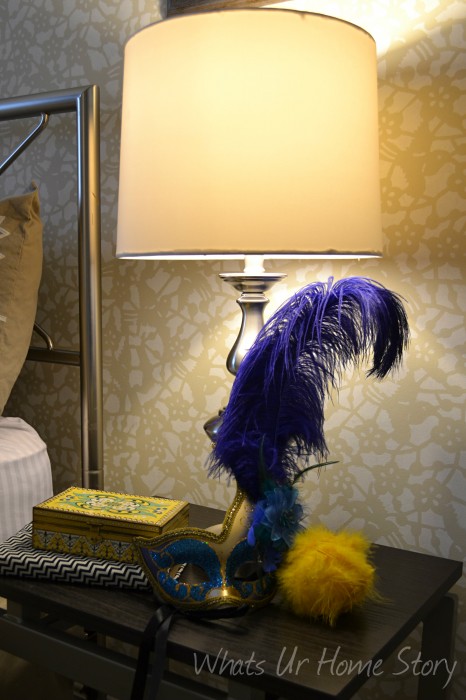 The felt circles pillow , ginkgo pillows (made from DIY'd fabric), and thrift store oval frame carry over the yellow on to the bed.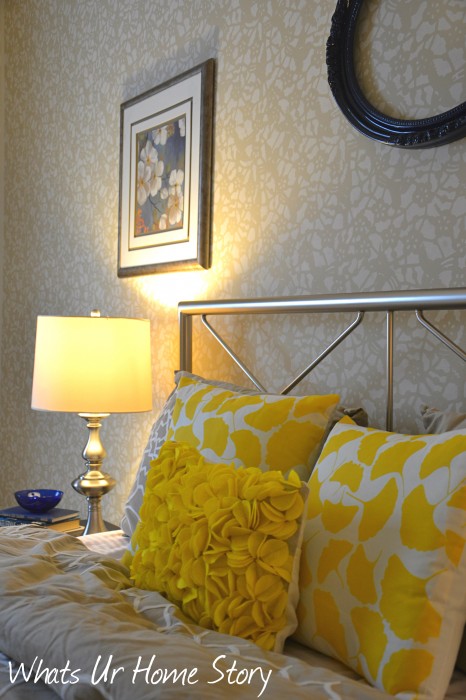 I think the bedding could use some navy touches. May be some pillows or even a throw at the foot of the bed.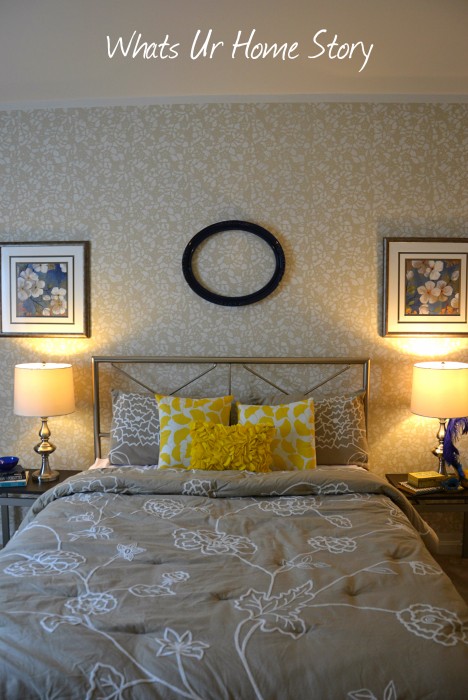 What do you think?
Linking to;