You saw the room yesterday and the yellow table lamp.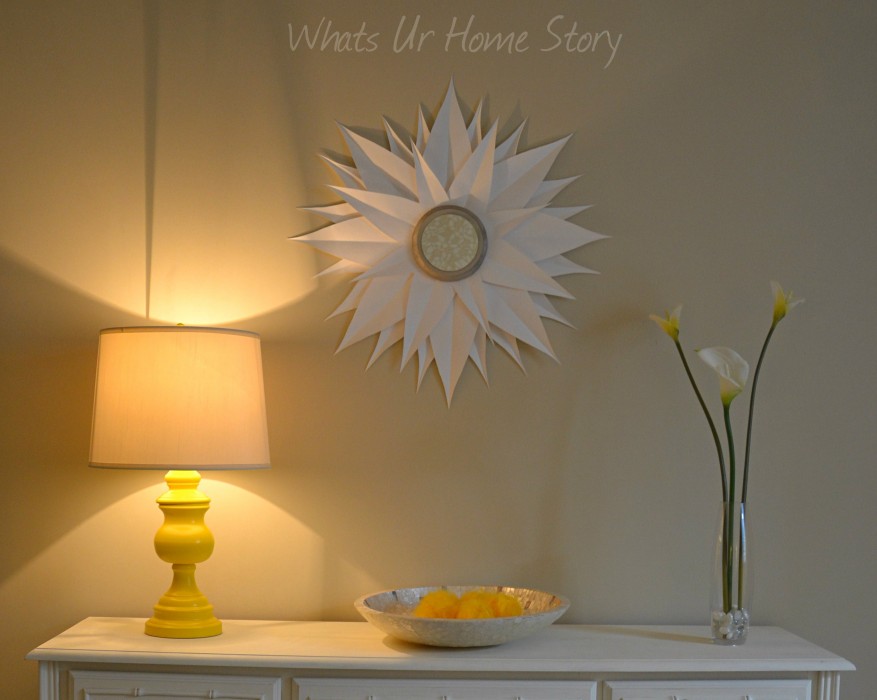 In its earlier life it used to be a sad looking brass lamp base longing for a home at our local Salvation Army. I loved the curvy lines and for $5.99 it was an awesome deal.
A can of Krylon Yellow and Rustoleum primer that I already had was all it took to give it a new lease of life.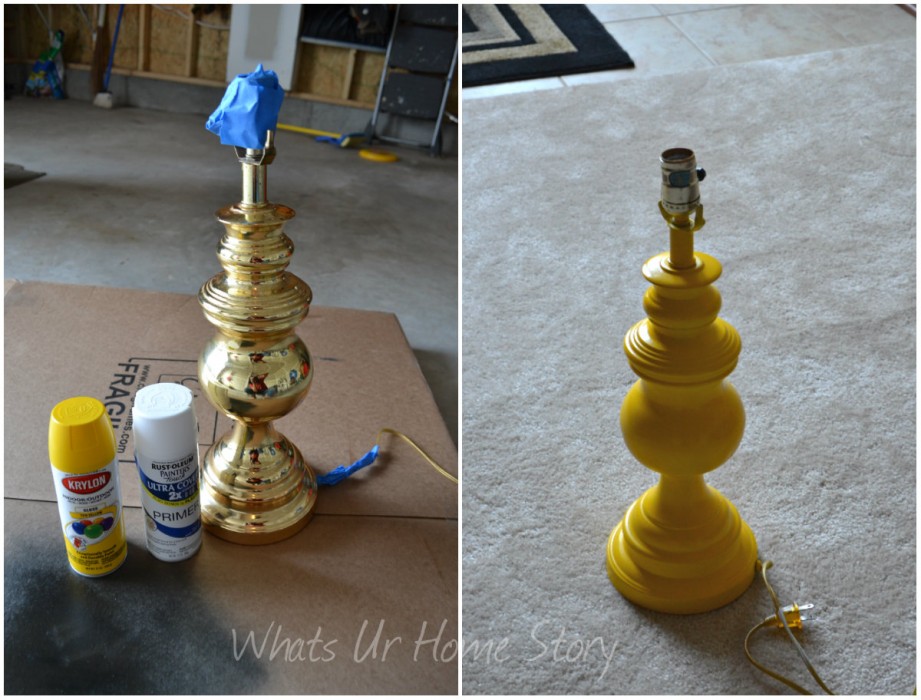 To convert it to a lamp, I got a lamp harp
 from Home Depot, a brushed nickel lamp finial from Lowes, and an off white drum shade from Home Goods. It took quite a few trips to and from Home Depot to get the right size harp. I think I used an 8.5″one maybe?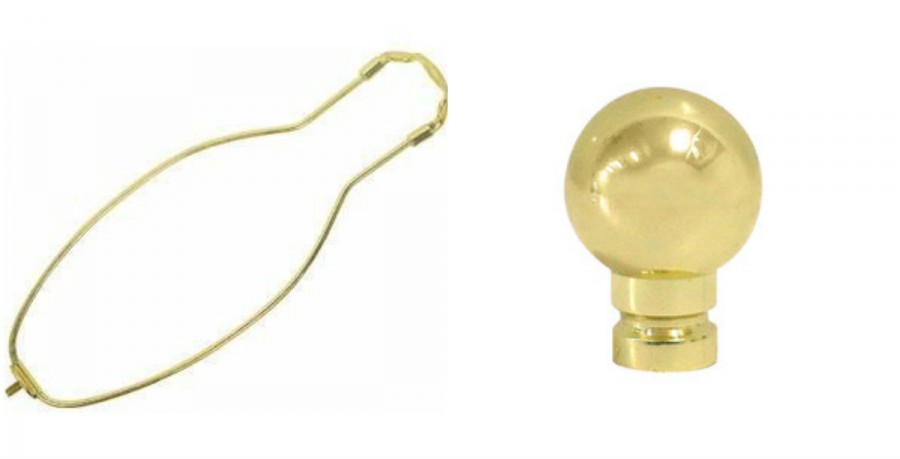 And then….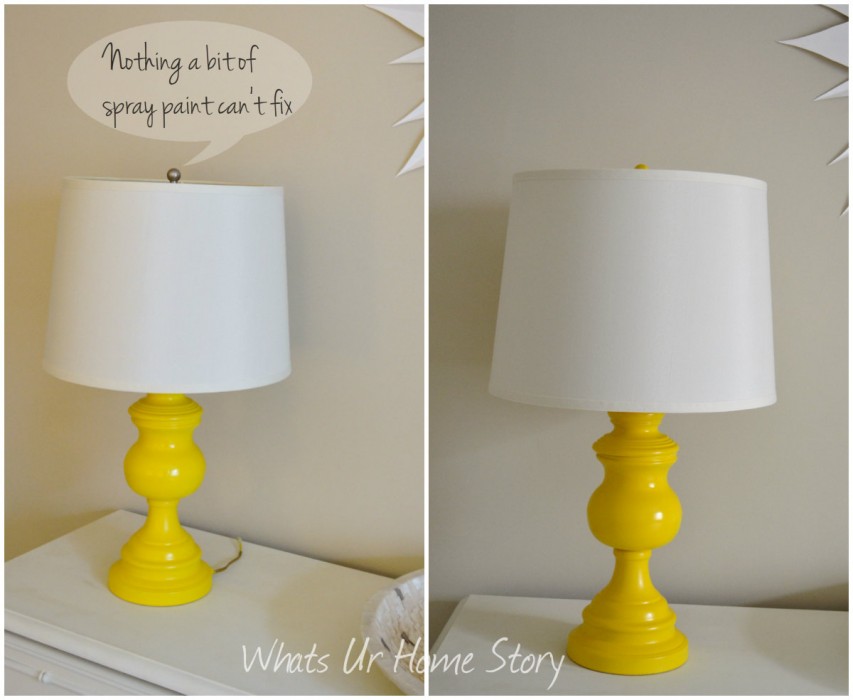 Once I spray painted the finial in yellow she was all set.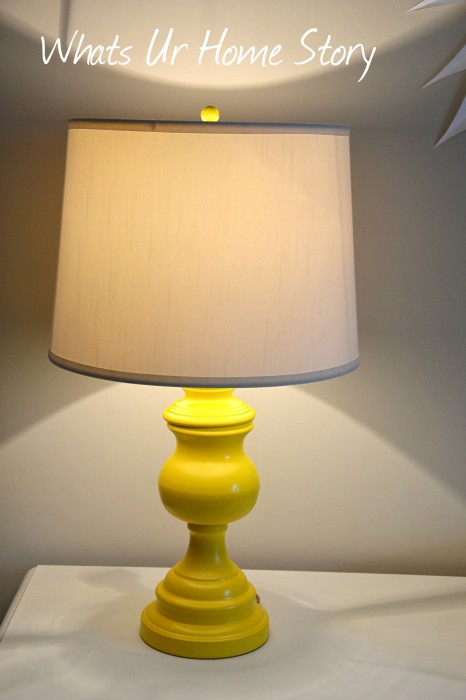 Don't you just love those curves?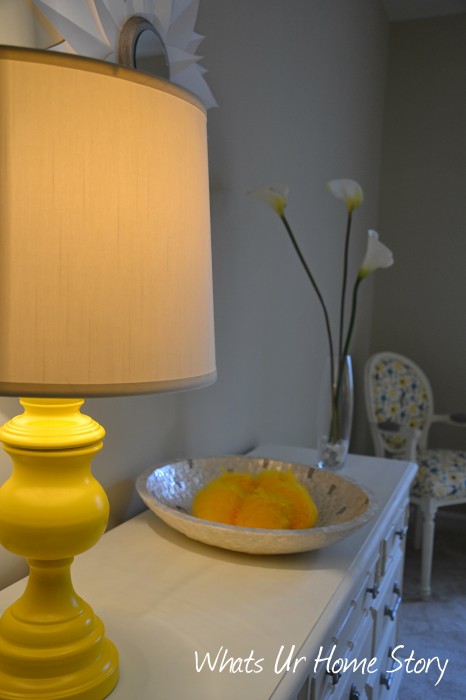 Source Details
Lamp base -$5.99 Salvation Army Krylon Yellow Spray – $4.99 (Micheals after coupons) Lamp Harp – $5.99 Home Depot Lamp Finial – $4.99 Lowes Drum shade -$16.99 Home Goods  
Total -$38.95