Just a reminder: The $50 Curly Q Wall Decals Giveaway is open till 1/31/12. You can enter here.
**************************************************************
I'm back! The last few weeks we were in India visiting family. We had loads of fun. The kids got some much needed grandparent bonding time. And for moi, lots of inspiration.
It has been a week now; we are slowly falling back into our schedule. To tell ya the truth getting back to writing has been the toughest thing so far! Seriously, the writing part of the blogging equation has always been the easiest for me. Now, the thought of actually writing regularly after a long break is daunting. I know, it is just a little starting trouble. There is no way I can not show you all the finds and sights from our trip and of course the big guest bedroom reveal and an update to my son's room that I had all wrapped up before the break.
As I get back into my groove I (my writing) might sound a bit rusty. So please bear with me . 🙂
First up all the goodies from India.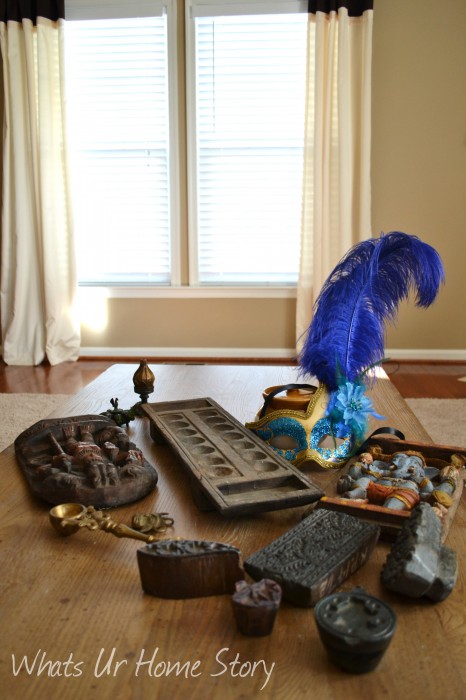 We found everything except for the mask, which was my sister's gift from Venice (she and her family were holidaying in Europe over the break) while antiquing in Jew Street in Fort Kochi. Here's another shot.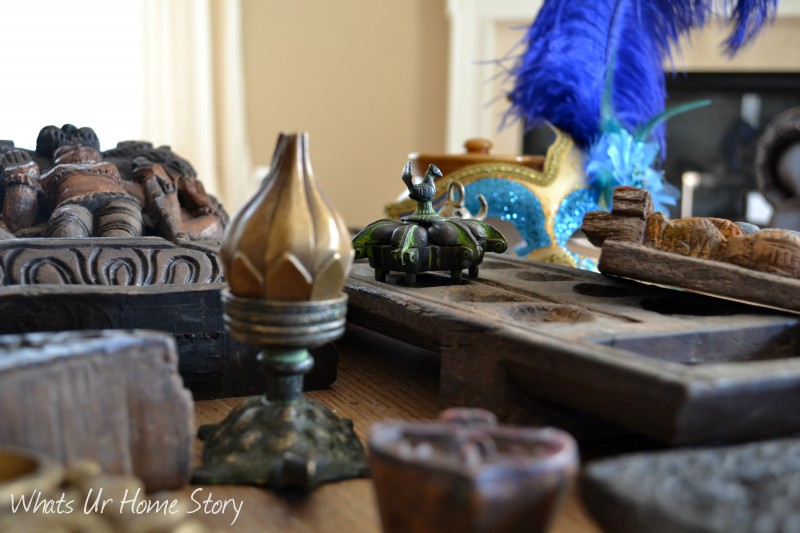 No worries, this is just a heads up post. I'll do a detailed post on all of these sights/finds later.
Even though I'm from the area strangely enough I had never been to Fort Kochi, a famous historical center and port, before. The Chinese fishing nets (shore operated lift nets) along the backwaters are the trademarks of this enchanting place.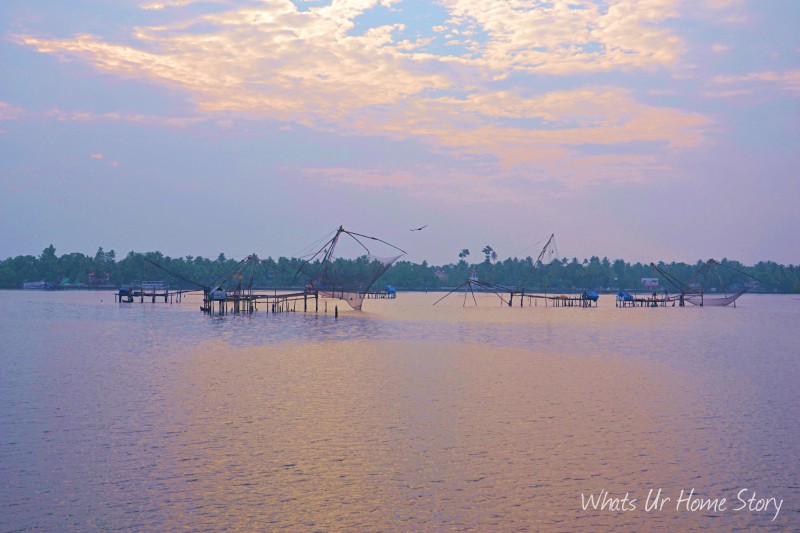 In Fort Kochi we also visited India's first ever Biennale, a contemporary art exhibition. 
Then there's more shopping and decorating news and even some home tours.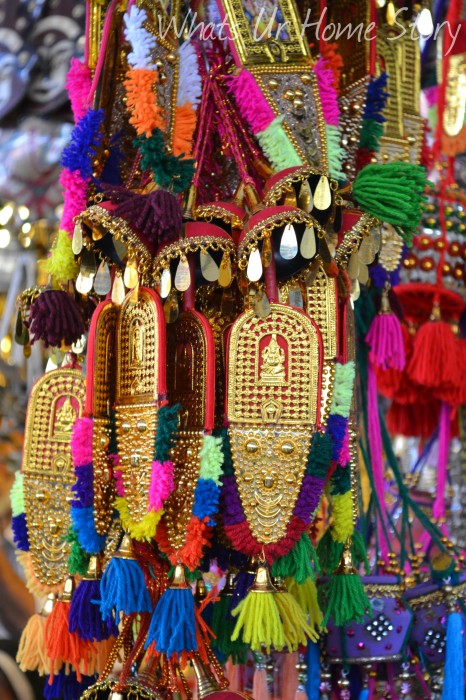 And of course gotta share pics of our beautiful village in rural Kerala.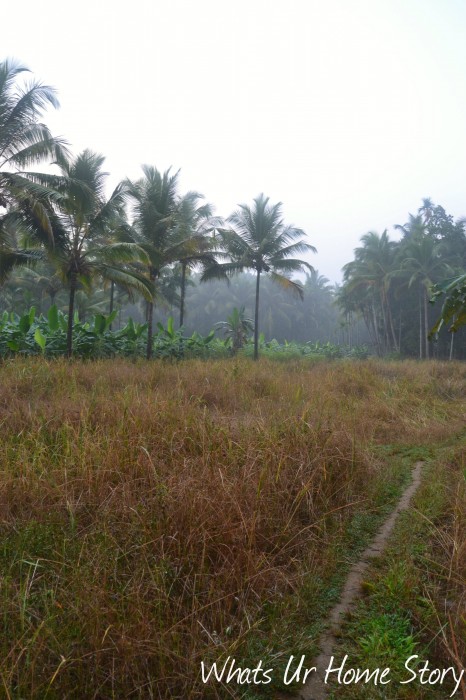 Can you believe this is right outside our place?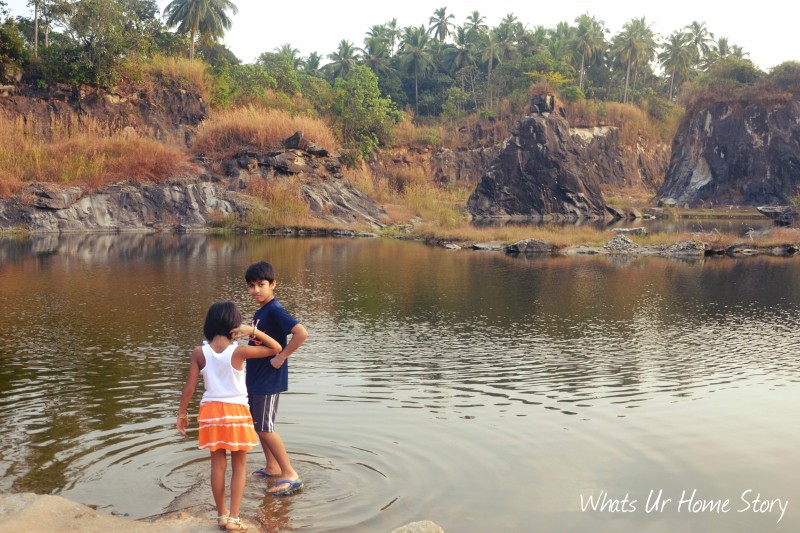 This used be a huge granite hill that was quarried out. Feel free to ignore my monkey #1 smirking away as he didn't like me disturbing their skipping stones session.
All this and more in the coming days…. So stay tuned.