Nothing makes my day like receiving mails from you all. Especially when it is about a project that you did taking inspiration from my efforts on this blog. The whole premise of the blog was to inspire other like I've been inspired by so many creative folks out there.
When Seema sent me an email a few months back with pics of her projects I was really surprised. I had met her a few times at a friend's (since then she has become a good friend of mine) and had no idea that she was into this kinda stuff. Actually it seems amidst the hustle and bustle of daily life (as a full time working mom of 2 boys) her creative side had taken a step back. Following WUHS everyday has inspired her to try her hand at projects and talents that had long been forgotten. I'm truly humbled that I have spurred a few of you to action.
Now for the projects. An Ikea lamp hack and a true trash to treasure project!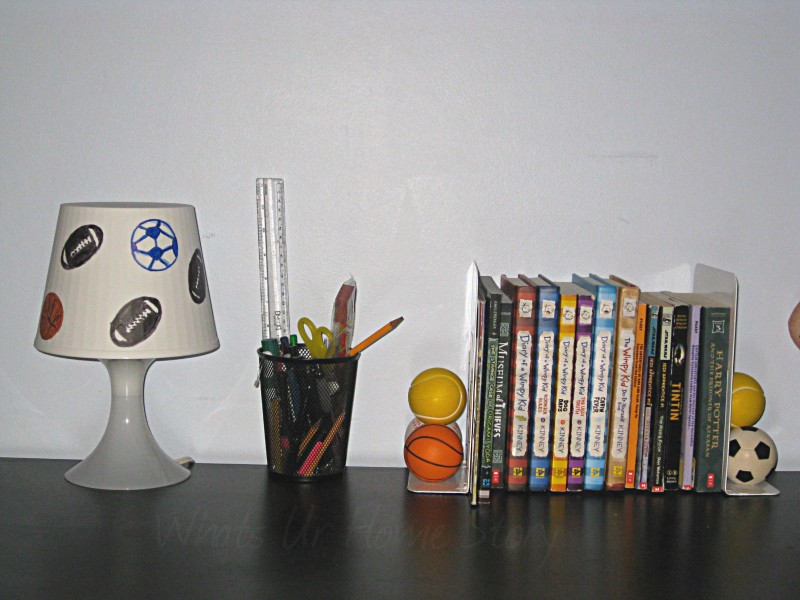 In her own words, "I painted a $5 lamp from Ikea to match the boys All Star room theme. Next to it are the book ends, which cost me nothing but time as they were old metallic book ends from our office library that they'd trashed. I painted them white. The sports balls you see in there are basically the stress balls, which were a giveaway at a training session at work. And superglue did the rest of the work…so it came out without spending a penny!"
A close up shot;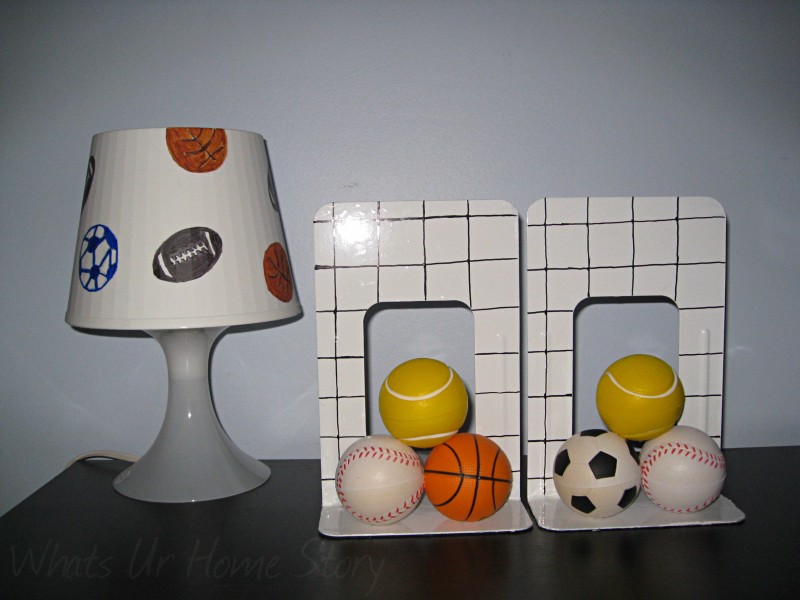 She also gave new life to an old Ikea cork board. Inspired by my thrift store cork board makeover she revamped the board with a sports fabric remnant from JoAnn's to match her sons' room theme.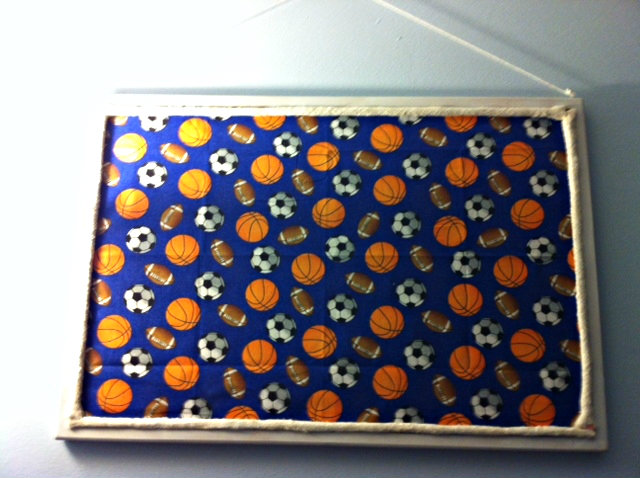 Another project that she shared is this abstract Ganesha painting.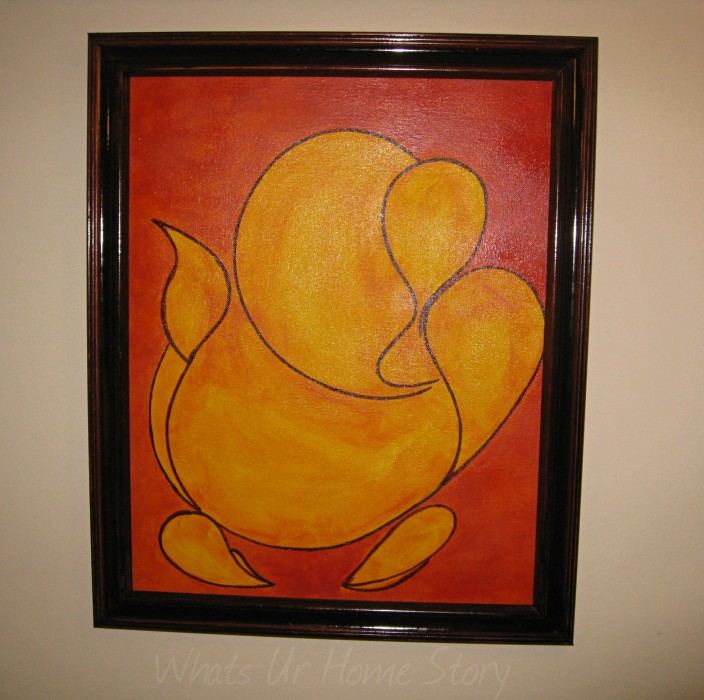 She found an unfinished wooden frame (which was buy one for $19.99 and get the second for a penny) and stained it red mahogany. Can you believe that she tried her hand at painting for the first time?
If you would like to share your project (it doesn't have to be WUHS inspired, just anything that you think WUHS readers would love) with us please email me at [email protected].
Have a great long weekend! See you Tuesday!