Just in time for the Christmas tree ornament season I finally managed to take the finished pics of the decorative feather balls that I made back in May.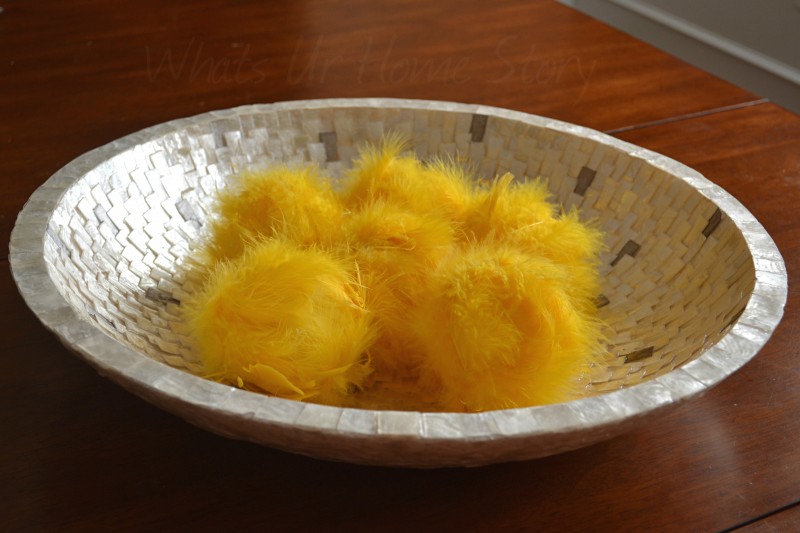 You can display them on a platter or a tray or hot glue/staple (with a staple gun) a twine to them to make them into an ornament.
All you need to make these are;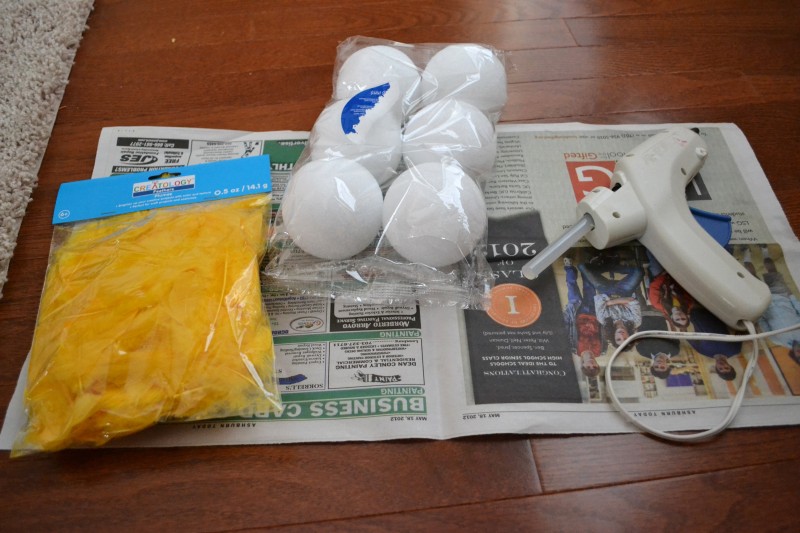 Feathers (I think they were around $2 at Michaels), Styrofoam balls again from Michaels (~$2.99 after 50% off coupon), and a glue gun.
Start by gluing the base of the feathers to the ball one at a time. Then work your way up to the top of the feather.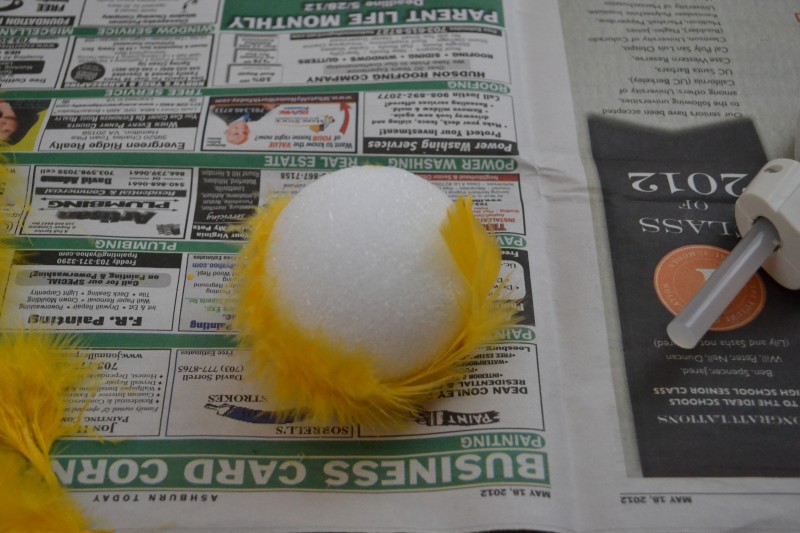 You might have to hold down the feather for a few seconds so that it wraps around the ball well.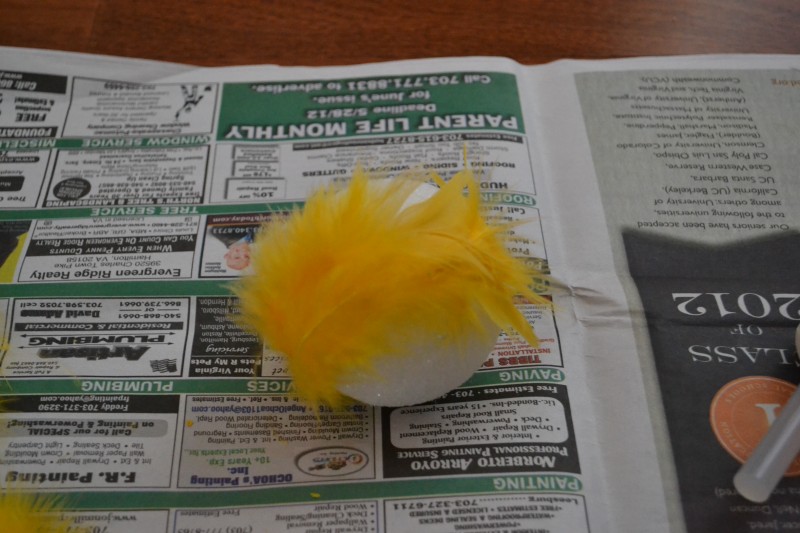 Once the ball is fully covered you are all set.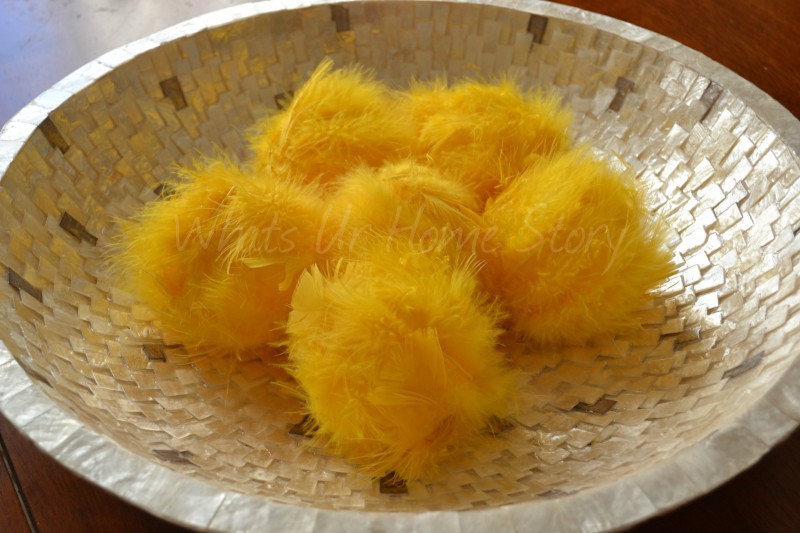 Just be very careful while hot gluing. I burnt my fingers quite a bit.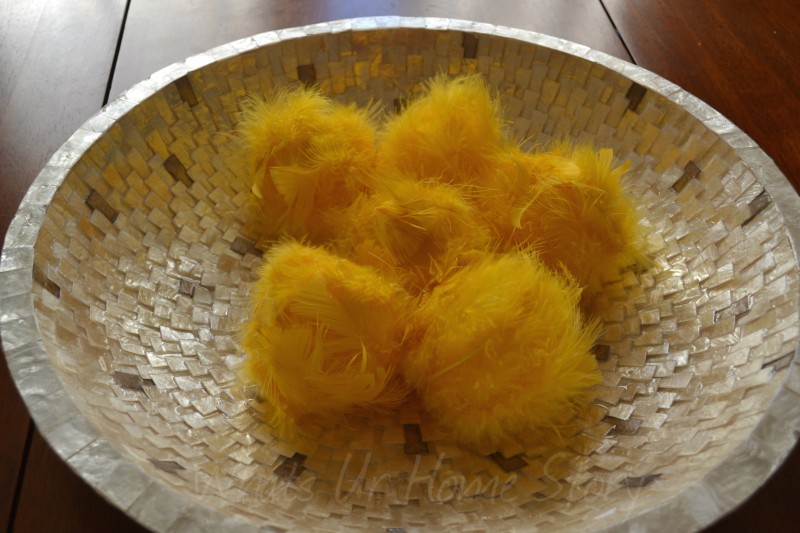 You could also stack them in a clear cylindrical vase or mix different colors and sizes.
Wasn't that an easy project?
Update: Here's where they ended up in the home.