We've all bought the ubiquitous mixed flower arrangements from our local super market either for ourselves or as gifts. I know, I have done so many times. I try my best to buy them from Wegmans where I think the florists have a better taste but a lot of times we  pick up something on the way to a friend's house from the local Harris Teeter or even Costco.
For Thanksgiving, B brought home a bouquet from Costco. I was way too busy cooking and cleaning that I just plopped them into a glass vase without a thought and did not bother with them until after all the guest were gone 3 days later. All that while whenever I glanced at the vase something kept bothering me. I guess there were way too many things going on in the vase that it was too busy to the point of being distracting. Plus, quite a few of the flowers were in bad shape. So how do you get the most out of your grocery store flowers?
I got to work by sorting them by color and type and splitting them into 4 groups. Ya you heard that right, 4 arrangements instead of 1! Sorry, no 'before' pics. It is just your usual Costco bouquet.
After weeding out the excess (which was a third of the bouquet) this is what I ended up with;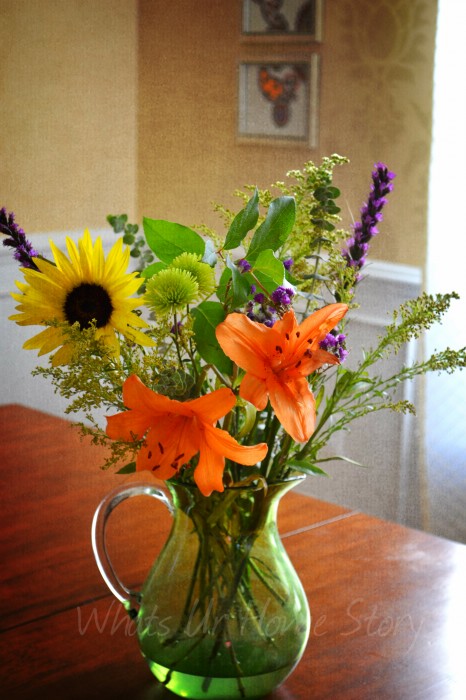 The green mums and some of the purple filler found a place in a tall glass.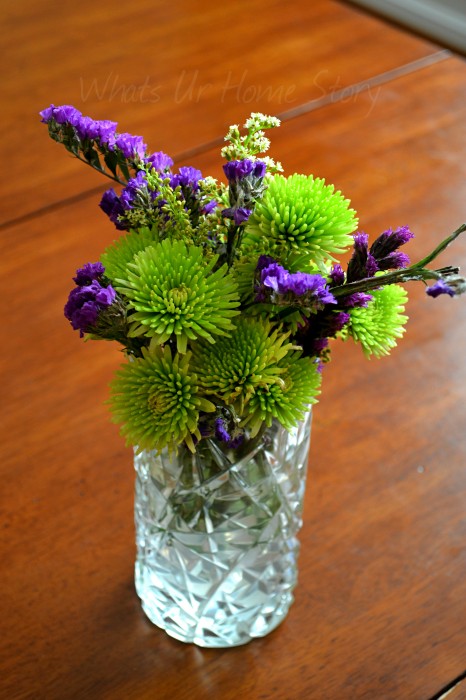 These are the same flowers that I used on my Thanksgiving table in the butternut squash vases.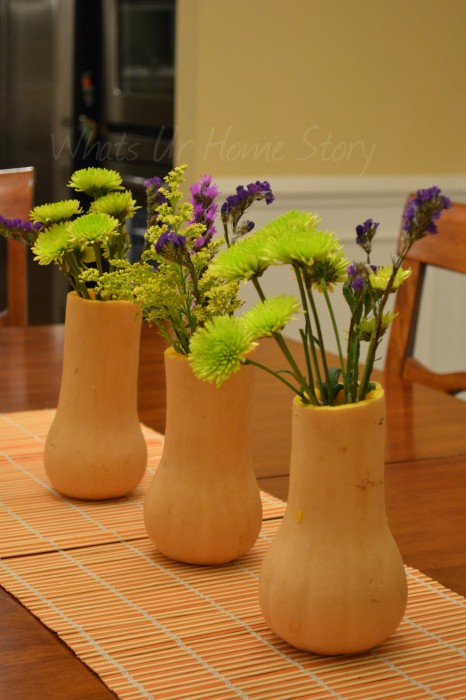 Most of the grocery store bouquets have a lot of fillers. Some of it is so good that they deserve an arrangement of their own like this one.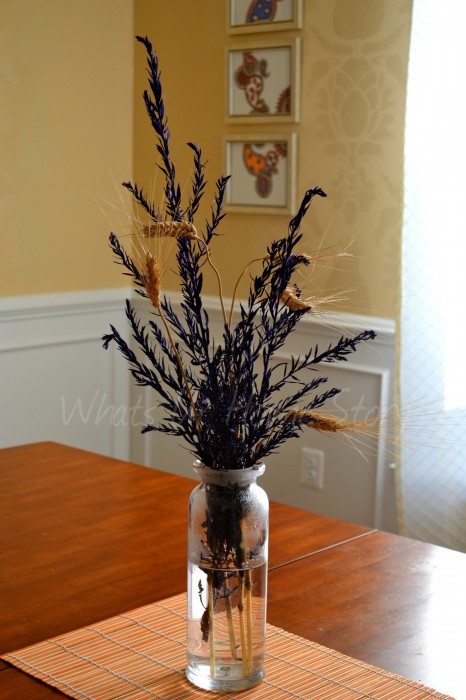 I even managed to spray paint a filler branch gold! I'm gonna use it to dress my Christmas Mantel.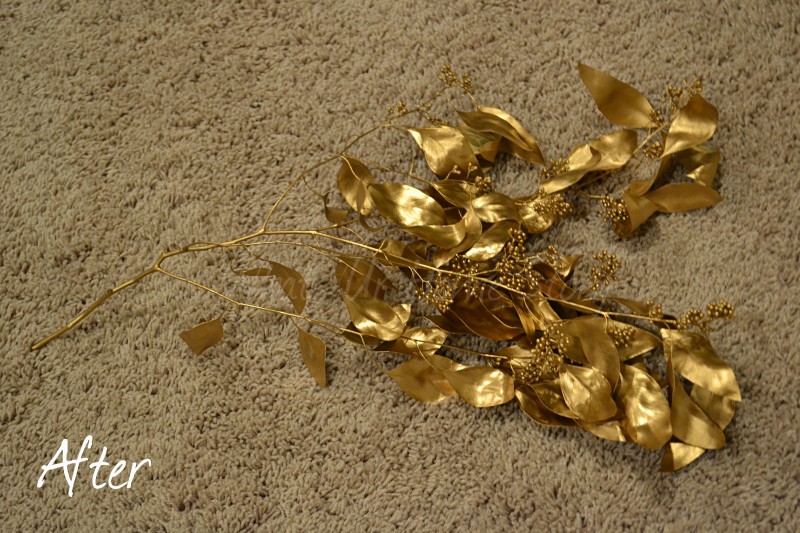 This is how it looked before it was all glammed up with Krylon Gold.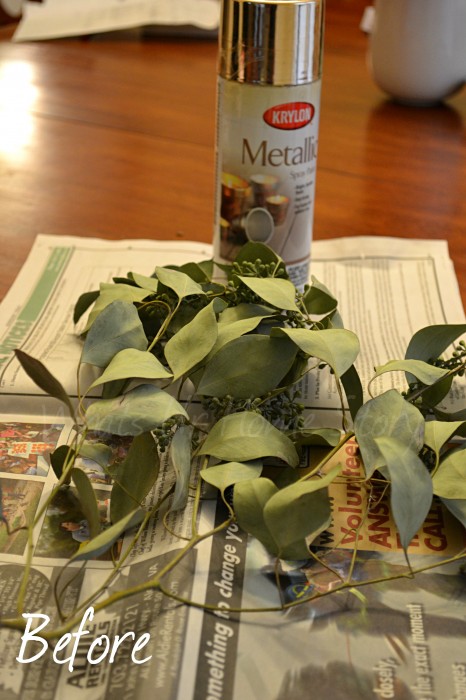 Do you split up your grocery store bouquet too?
PS: This is officially the start of a new series, Flower Power where I'll feature simple and frugal floral arrangements.