Hope you all had a great holiday. We have an awesome time hosting family. It was a cousin reunion of sorts. Half of the cousins from my dad's side of the family came home. There was lots and lots of food and some shopping. In keeping with our fondness for un-obstructive floral centerpieces I found this idea in an Apartment Therapy post last week, butternut squash vase.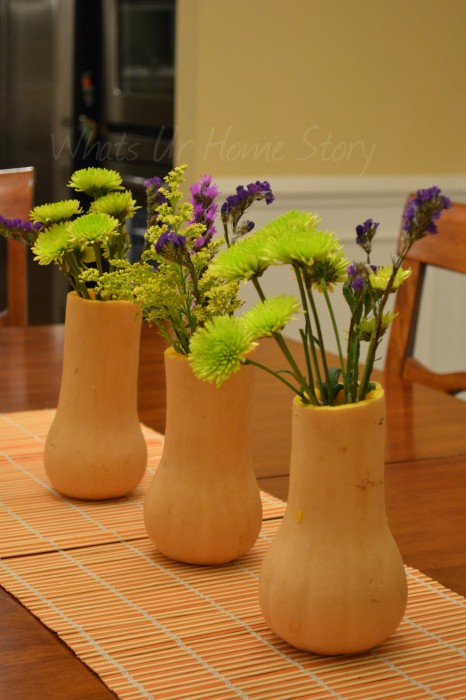 These were super easy to make.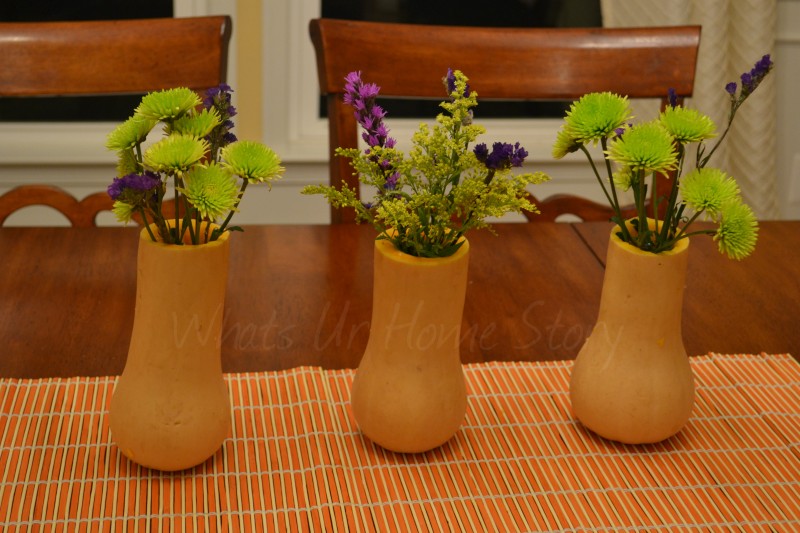 I chopped the tops off and managed to carve a 2 inch deep hole in the center. Filled it with water and added some flowers from a larger bouquet that I already had.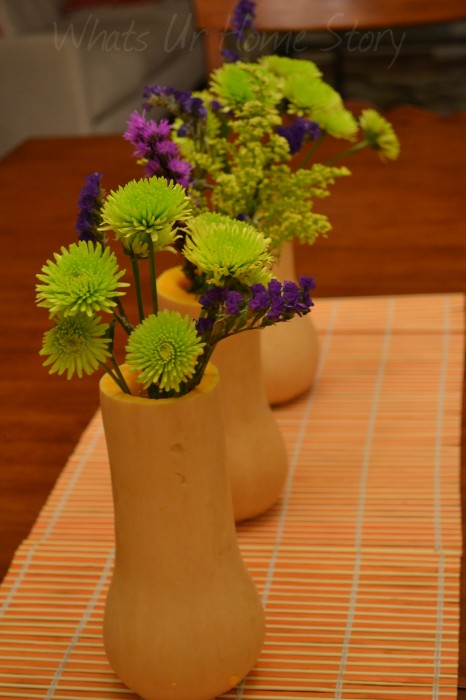 As for the food, we are not big fans of turkey so we always do chicken at home.
The vases were small enough that they did not get in the way when we were passing the food around/across the table.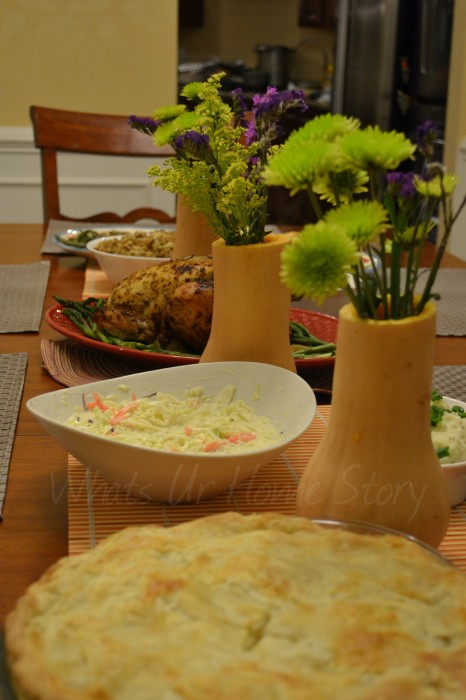 Here is another shot of the bird flanked by the DIY gourd vases.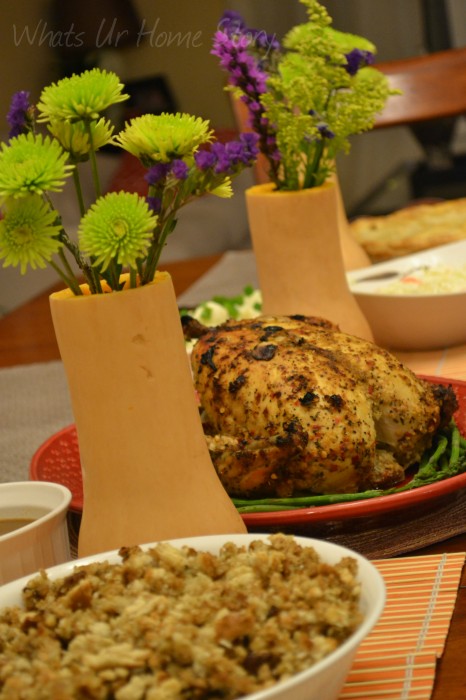 How was your weekend? Did you do a lot of shopping? Did you manage to score an awesome deal?
Partying @