I had planned on featuring some awesome Black Friday deals today but work got in the way. The year end is the peak time at my work. Had to work late into the night which threw all the blog post plans into disarray.
At this time of giving thanks I want to thank each and every one of my readers for your support, comments, emails, likes, shares, and most of all your valuable time.
I'm also super happy about something that I did last weekend. I walked my first 5k! And that too for the St. Jude Children's Research Hospital. This has been on my personal to do list for sometime and I'm so glad that I could finally check it off this year. I know it is not the usual 5k but still I was more than happy to do my part for a good cause. As part of the St. Jude Give Thanks Walk our team from work walked the Tysons Corner Mall thrice. I didn't even realize that I walked so much as I was busy sizing up the store displays. It was really fun.
Moving on to other things…..Those of you following me on Facebook might have seen the update on my duvet search. During the Columbus day West Elm had a sale on bedding and when I saw the Organic Woodland Duvet on sale I went for it for the king. It was no where on my list the other day but when I saw this pic and the price I really liked it. Now that we have started using it, it is beautiful and comfortable.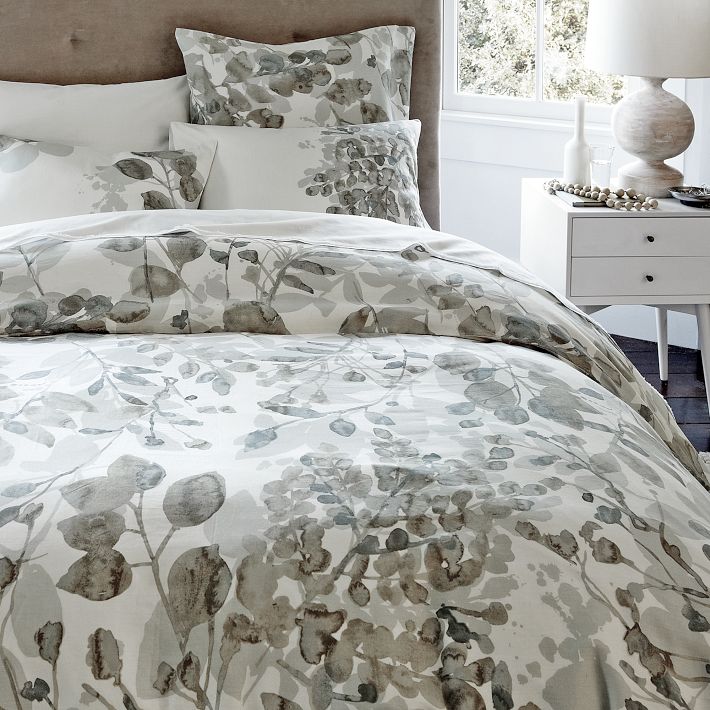 It was on sale for $75 that day. For the twin I got the Nile Duvet Cover and Standard sham.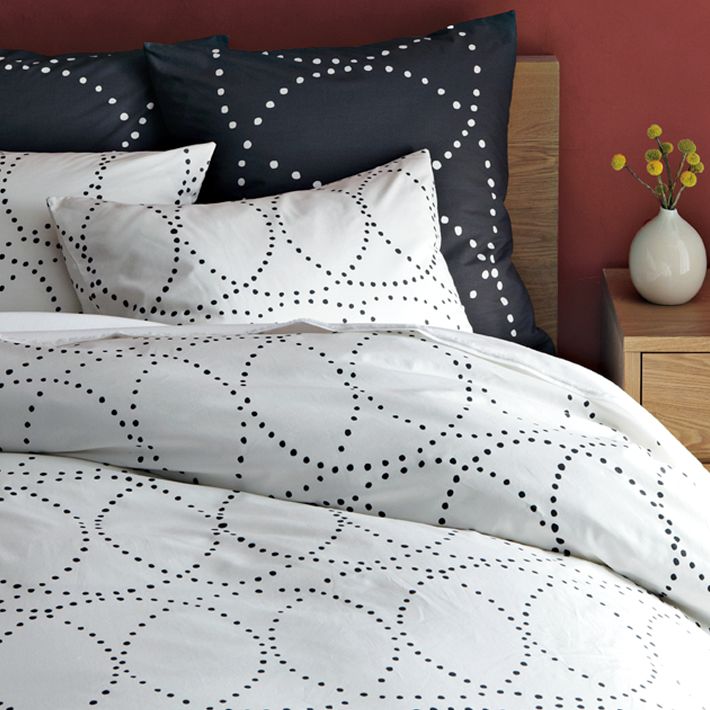 This duvet is still on clearance. The twin is $24.99! The king is for listed for $39.99. Isn't that an awesome deal?
West Elm also has other great looking bedding on clearance if you are interested like this;
Textured Duvet cover in Cinnamon ($39.99 to $59.99 for Twin – King)
Organic Carved Circles Duvet (Twin for $39.99)
Organic Alhambra Duvet  (King for $49.99)
Our guests arrive today. I still have to finalize what I'm going to make for the Thanksgiving meal. Are you hosting this year? What's on your menu?
Happy Thanksgiving! Have a great holiday with your friends and family. See you Monday!
PS: Do you own a West Elm duvet? How does it hold up?