When Mala from the San Francisco Bay area sent me pics of some of her projects little did I know that I was unearthing the tip of an iceberg. Her house and all her projects deserve a full fledged house tour. So stay tuned for a detail home tour in the future. Till then, a sampling of her creativity.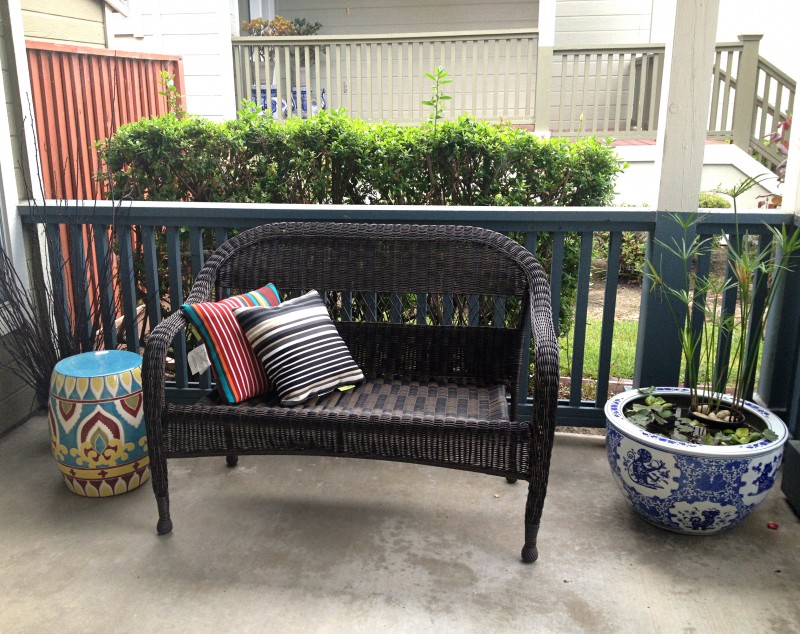 Her porch water garden has an Umbrella Palm, some floaters, and a lily.  Though she got the plants from a local garden center she is not sure if the lily like plant is really a waterlily.  I think it maybe a ranunculus aquatilis. You can see it better in this shot.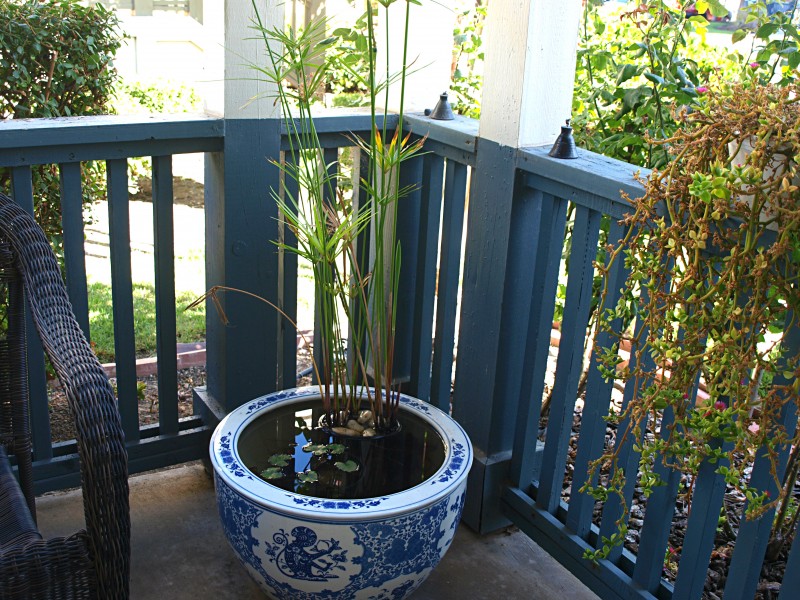 I love the drama and the height the umbrella palms adds to the garden.  Can't wait to try adding it to mine.
She also made a succulent planter for a friend at work. Looks like succulent planters as gifts are in right now. 🙂 You can see the one I made for my friend here. I'm so…..loving her take on the planter.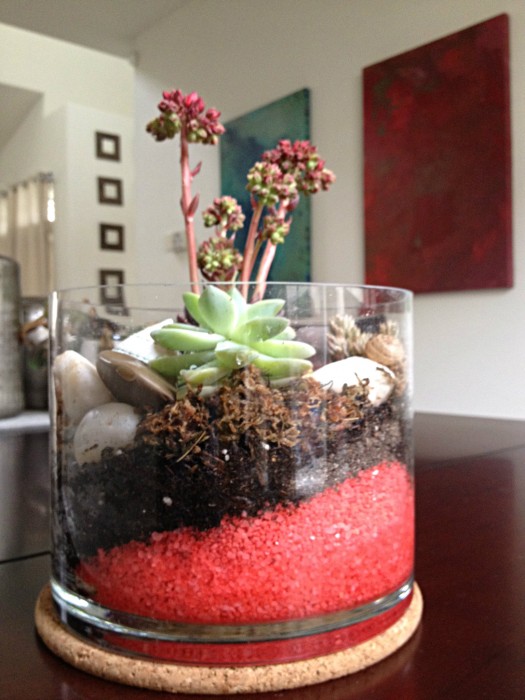 Doesn't the red aquarium sand base layer pop out at you? What a clever idea! The red is  mimicked on the buds of the succulents that she chose.
She also added stones, bark, and even some shells to her planter.  They not only increase the style quotient of your planter but also save you money as you don't need that many plants to fill up the planter.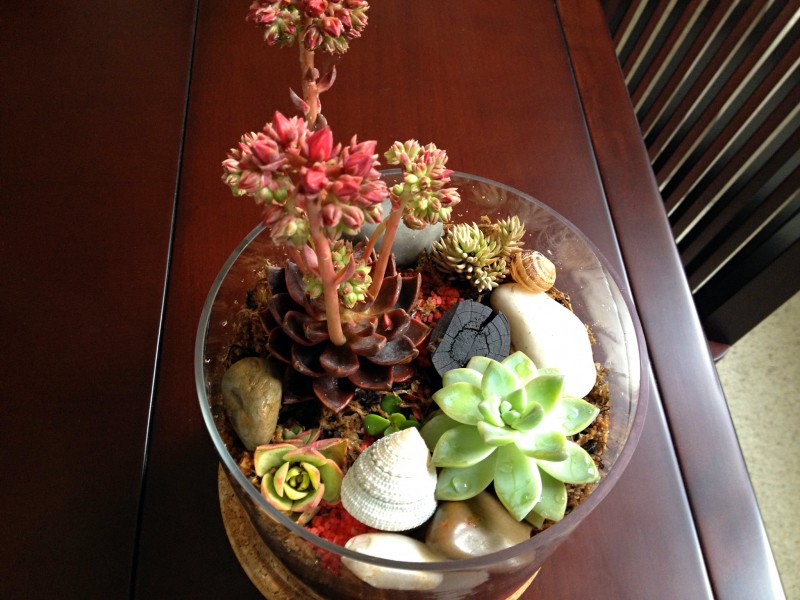 This is so pretty that I can't help sharing another shot of it.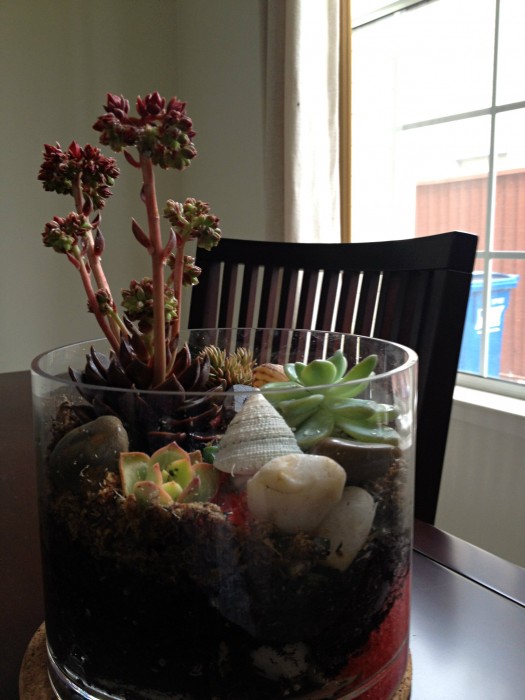 By the way those paintings that you see in the background in the first succulent planter pic were all made by Mala. Didn't that pique your interest? No shortcuts, gotta wait for the home tour! 🙂
Meanwhile if you would like to share a a project or makeover with us shoot me an email at [email protected]. I'll be more than happy to showcase your creativity. Happy Decorating!