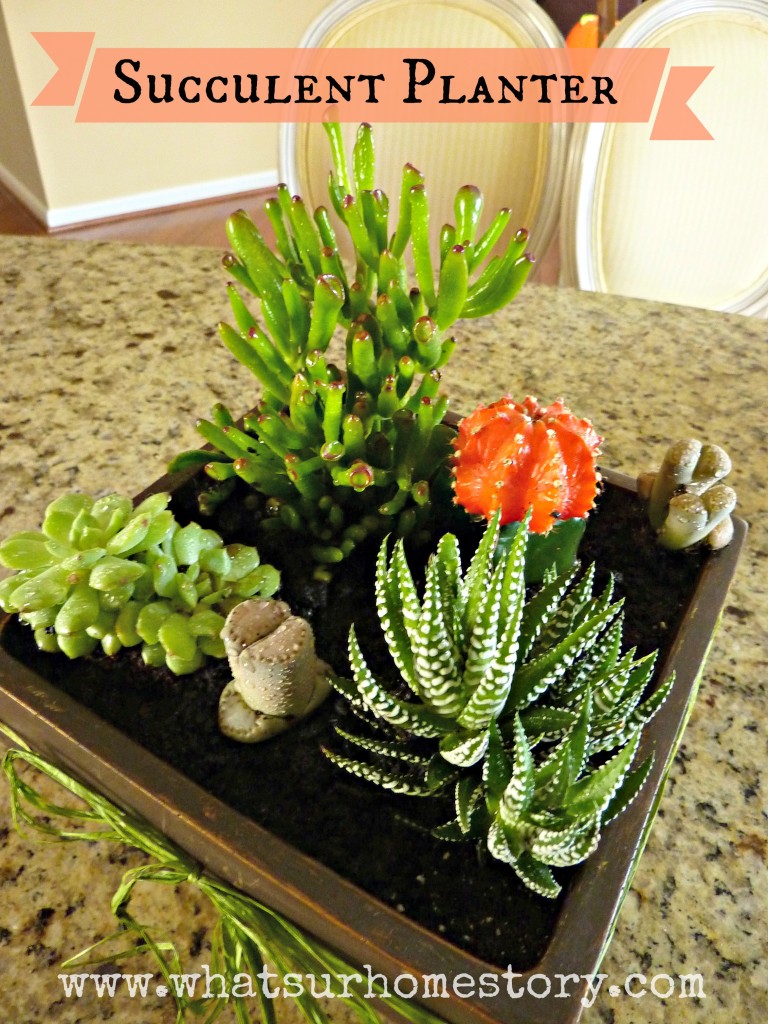 While brainstorming gift ideas for my BFF, I came across succulent gardens. We have been friends since college but have different tastes when it comes to decor. Both she and her husband lean towards modern, contemporary clean lines. Succulents work in any kind of decor and are great gifts for anyone who enjoys plants. They are easy to care for and hard to kill. You don't even need to water them regularly (over watering is the main reason that they die).
The plan was to buy a readymade succulent garden.  Neither our local Wegmans nor Home Depot had anything in the size or style that I was looking for. So I decided to make my own. I found a square planter (would have preferred a slightly less deeper one but last minute shoppers do not really get to pick and choose) and some succulents at Home Depot.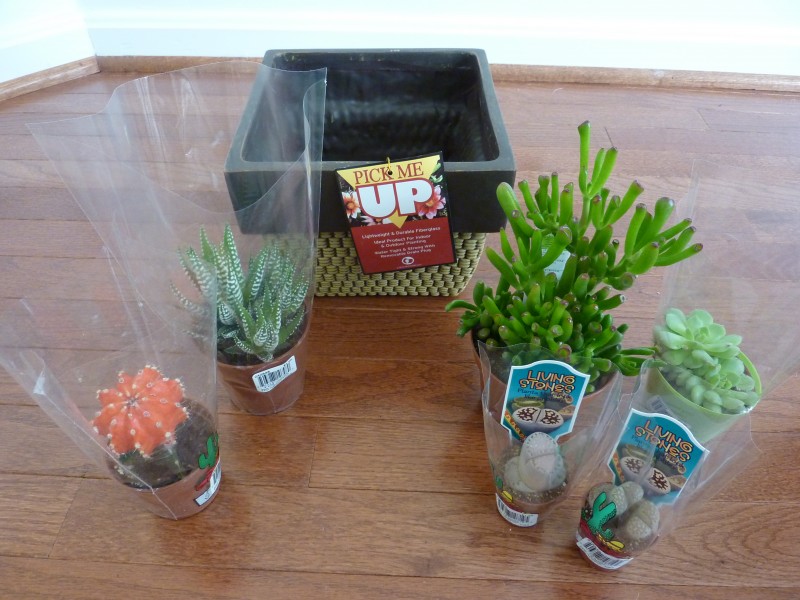 The tall plant is the finger jade. The spiky one with white stripes is aptly called the zebra plant (haworthia). The light green plant in the right corner is the hens and chicks or the echeveria imbricata. The two small light grey ones that look like stones are the living stones or lithops. I added an orange cactus for some color and height. 
Before planting, arrange the plants (without taking them out of their pots) in the container. This will give you an idea of how the plants work with each other and the best layout.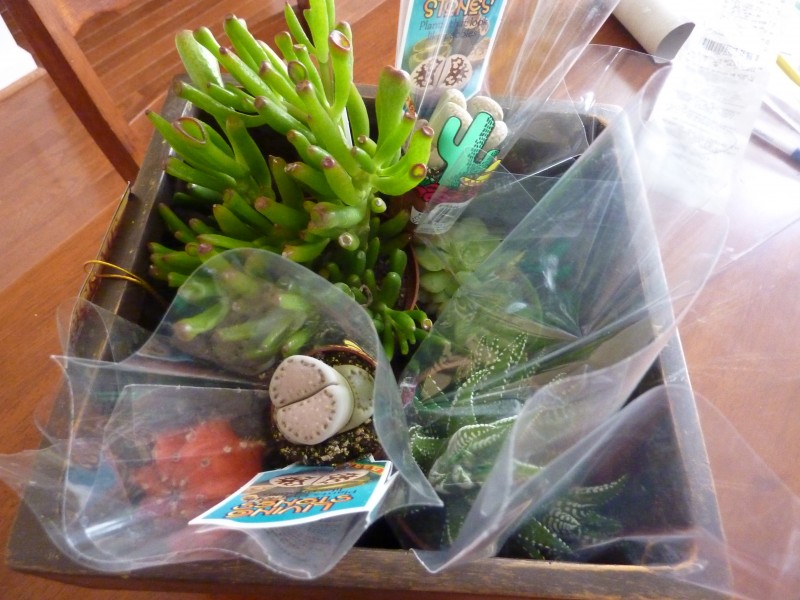 Once you are happy with the layout you can plant them.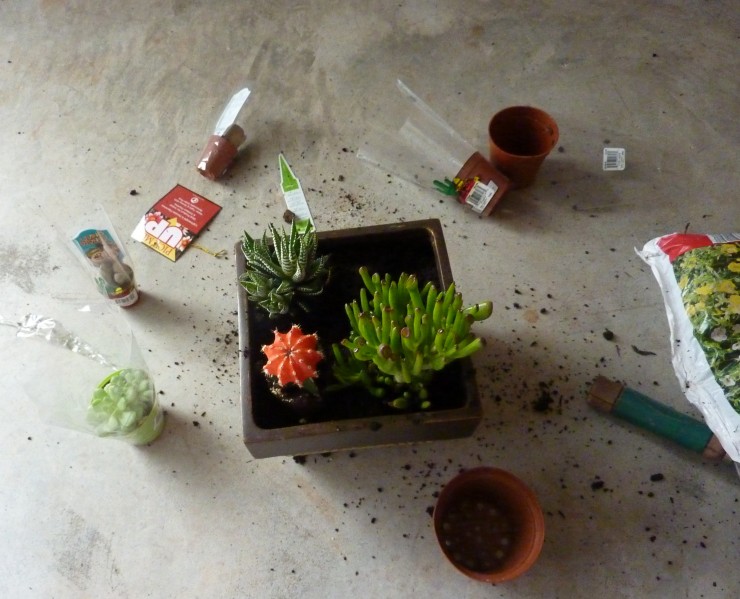 Succulents are usually found in arid climates, which have sandy, poor soil. But they will grow in any kind of soil as long as you do not over water them. Let the planter run dry (the soil should be really dry) between waterings.  I used regular potting soil that I already had. Here is the finished planter;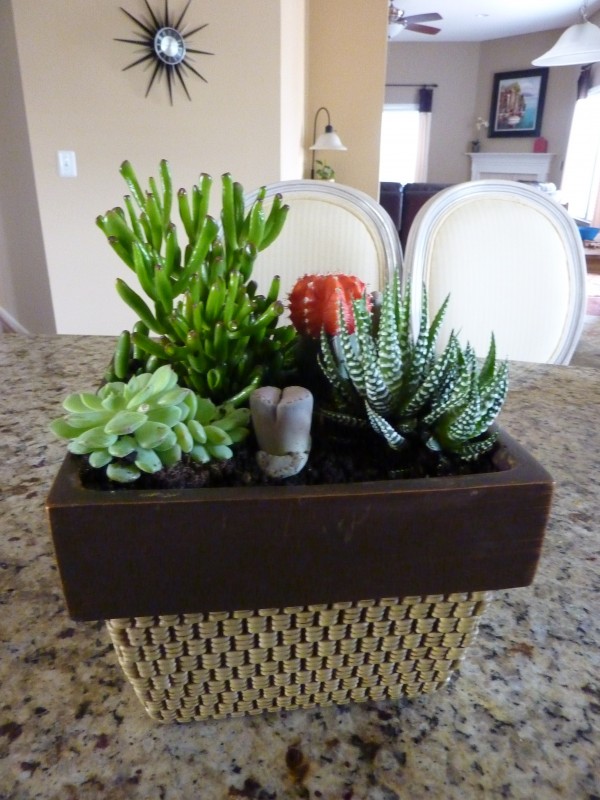 I've asked my friend to add some pebbles or aquarium stones to the planter (I didn't have any at hand) to dress it up.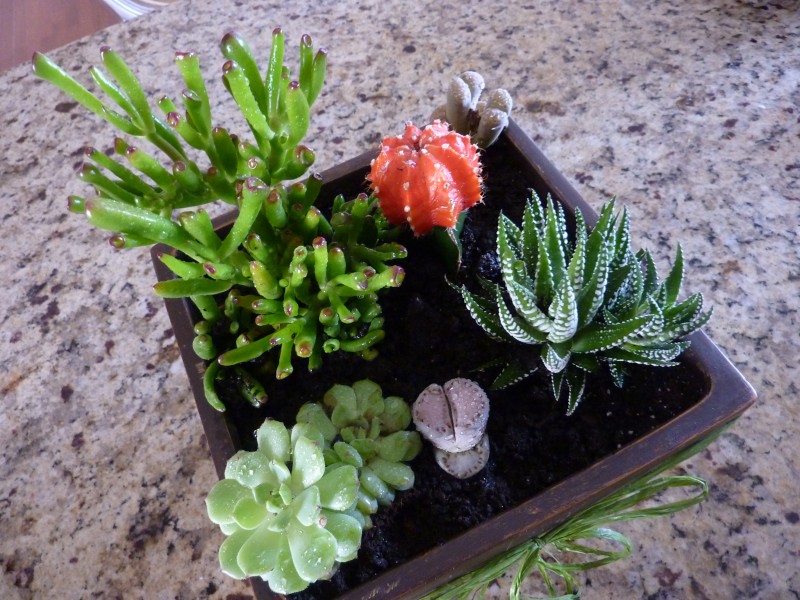 Some green raffia (left over from the art project in my son's room) tied around the planter in a bow adds the extra touch.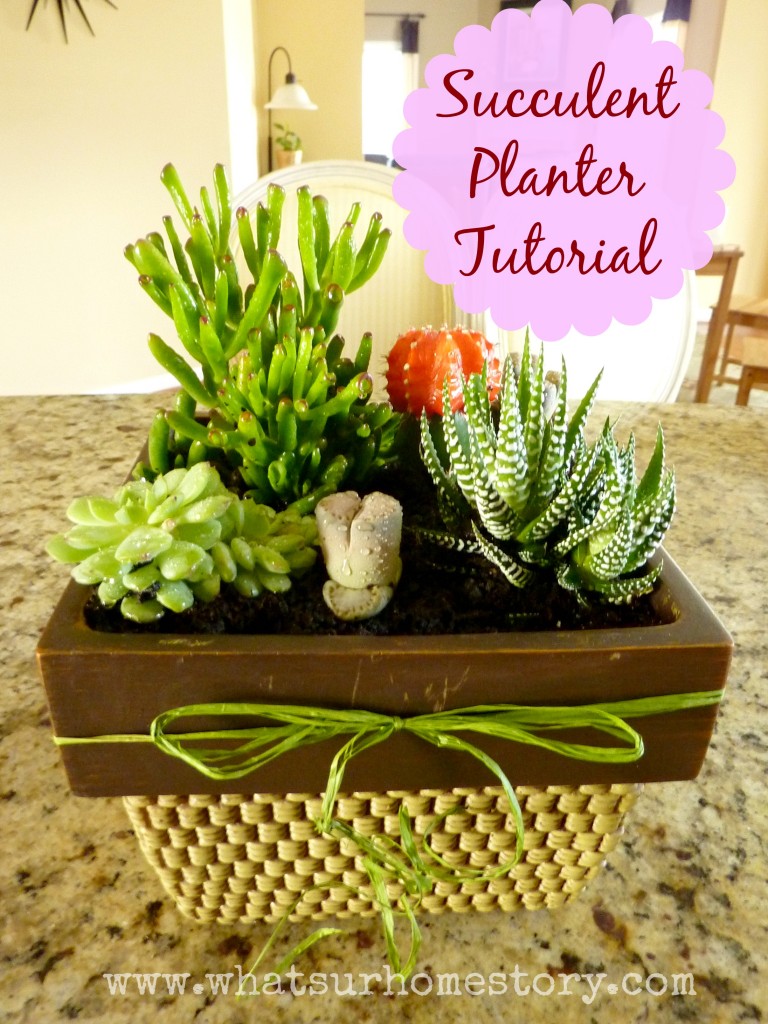 Materials
Since it was a gift I'm not listing the price for each item. The plants range from $1.98 – $4.98 at Home Depot. The total price of the project depends on the planter that you use.