I think I've mentioned our Buddha a few times out here, who is now sitting on the floor on a straw mat in the corner of our living room. You are thinking, why all the detail about his current seating arrangement? Before we get into that, just to refresh your memory, we have a very sentimental attachment to our Buddha. He was our first real piece of home decor that we bought 7 years ago at a Marshalls. Buddha used to have a happy abode in the unused fireplace recess in our old home.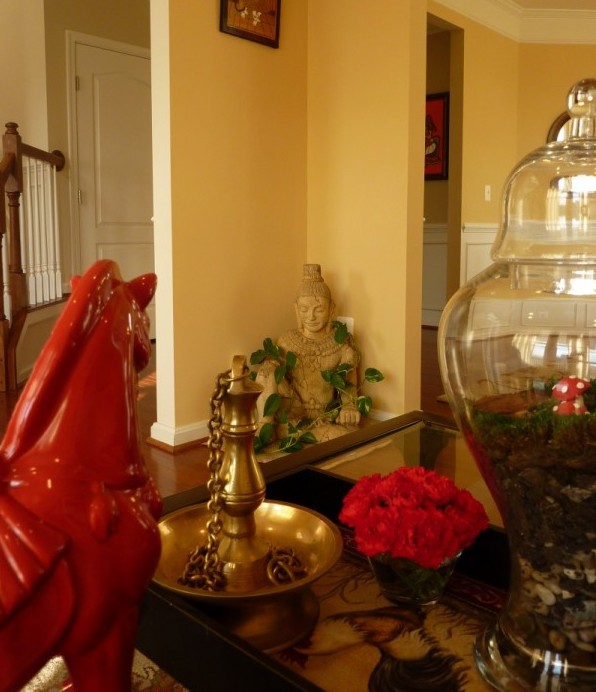 In the new house however, we were at a loss trying to find a nice home for our prized possesion. The only place we could fit him into was the corner of the living room. But we weren't really happy with the arrangement for two reasons;
It was too low, we needed some height in that corner
It just didn't feel right. Though we aren't Buddhists, there is some religious aura associated with the figure and we wanted to respect that. For this reason alone B is totally against using just the head of a Buddha as a decor piece ( I know it is very popular decor accessory).
So what do we do? Enter our auction find, the Chinese cabinet that was looking for a home too.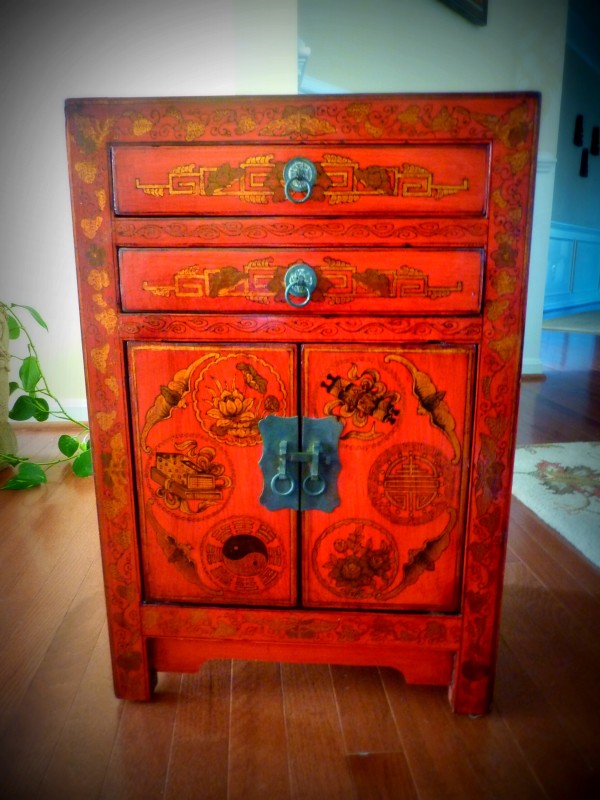 Putting the two together seemed like a good idea.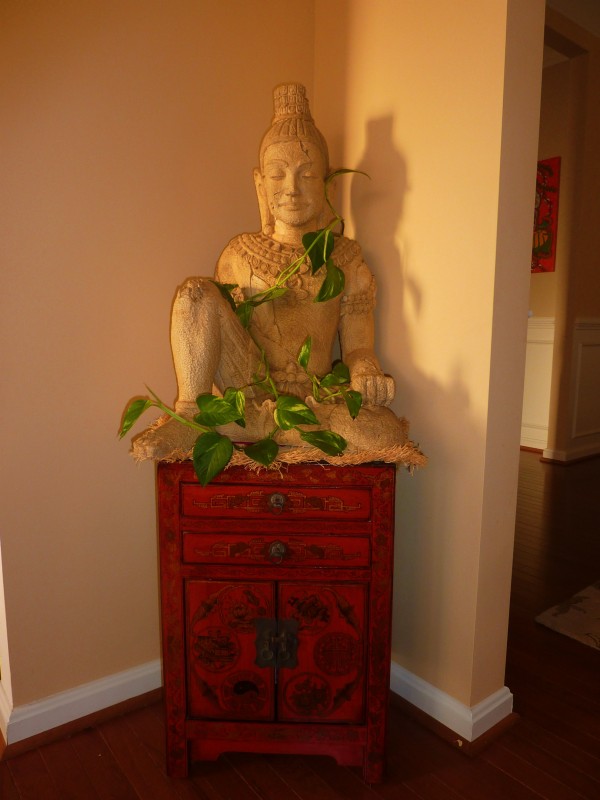 Again, not a perfect match, but we think it works. At least it is much better than the floor situation.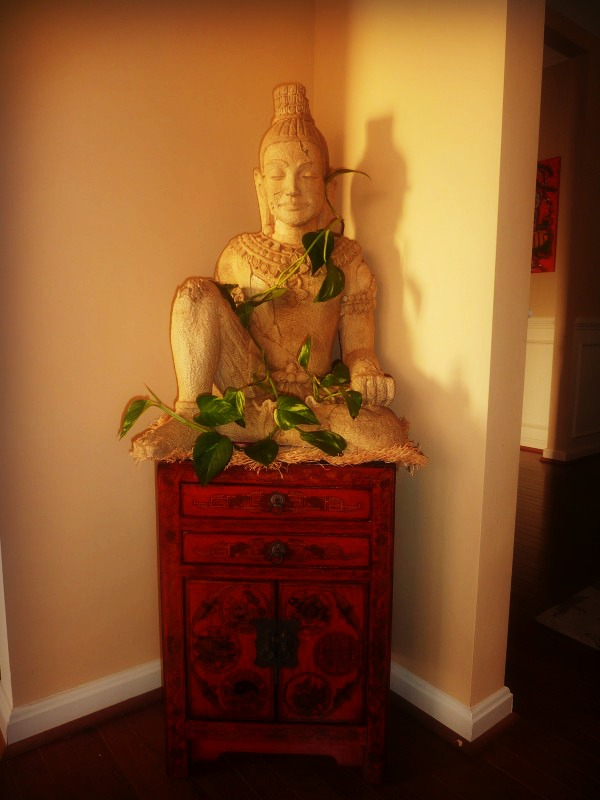 Maybe I need to change out the straw mat underneath Buddha? By the way, that is a pillow (cover) that I had bought at Pier1 years ago, the insert of which I used to make my dish towel throw pillow. Maybe replace it with a dark colored bamboo place mat? What do you think? Do you have Buddha statues in your home too?
Update: Our Buddha has found a permanent home in our foyer. More on that here.