Looking for me? I'm guest posting at Twigg studios today talking about a stenciled pillow that I made out of left over fabric from my IKEA curtains. I came across Aimee and her amazing blog through her shop on Etsy. A self admitted pillow addict, her designs are really unique and have a vintagey feel.
Here is a sneak peak at my pillow.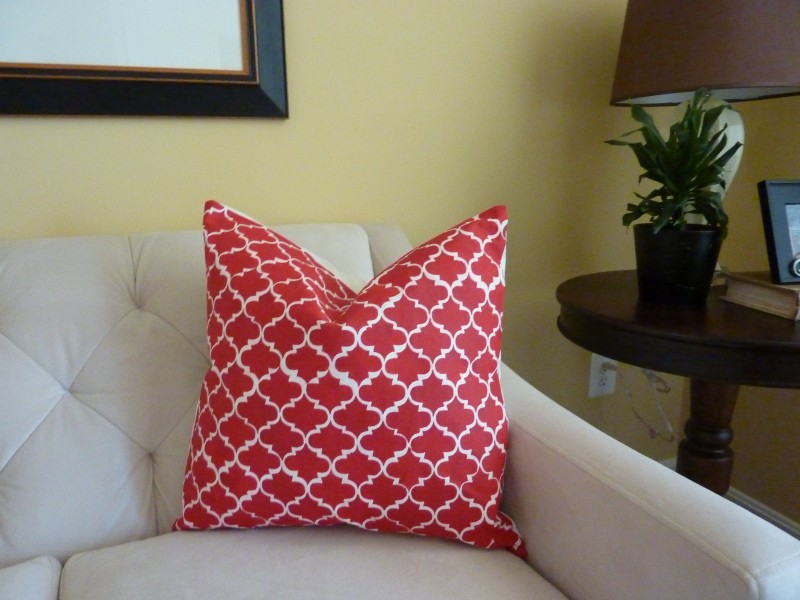 The best part, it was really easy to make. So hop onto Twigg studios and take a look at yourself.
Linking it to Flaunt it Friday @ Chic on a Shoestring Decorating.