Keeping with my efforts to come up with easy and affordable holiday decor, yesterday I tackled a Thanksgiving centerpiece for you all.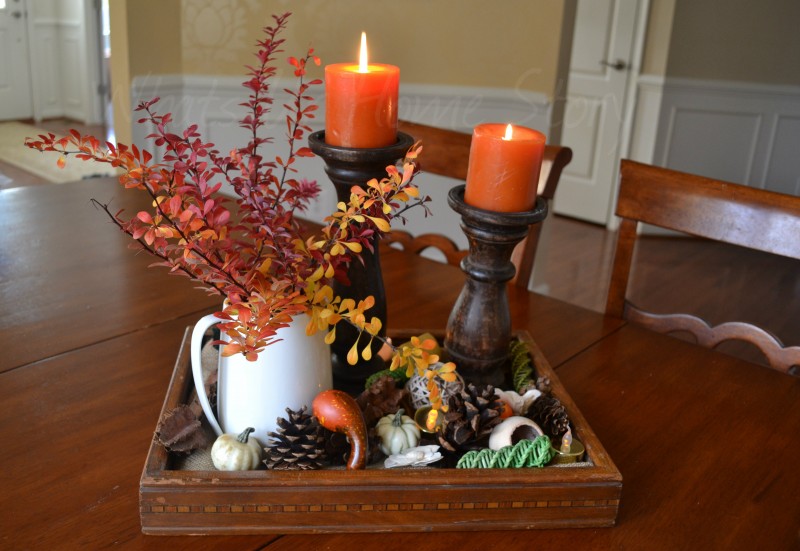 In our home we are usually not centerpiece people. We love the food so much that we cannot bear anything else taking the center stage . 😉  No, the real reason is that we do not like anything to be in the way when passing food around the table.
Anyway, everything you see on there is from around the house. The tray is from my antiquing trip to Purcellville. I have plans of refinishing it but for this, the old world look was perfect. To line the tray I used burlap from here. The planter is back on the deck now that the mums are dead.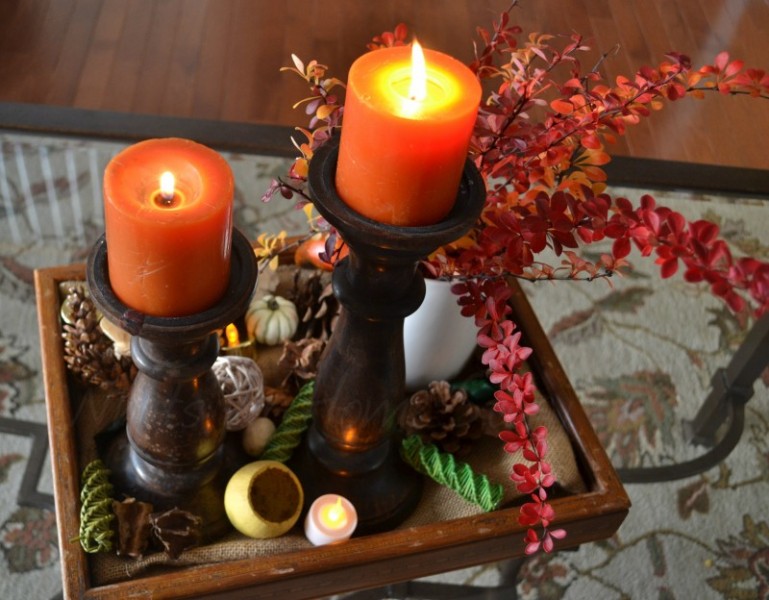 The candles sticks were from Walmart bought over 7 years ago. The candles, which have suffered severe abuse at the hands of my monkeys (have no idea why they have this urge to etch candles), are the same ones you saw here and here.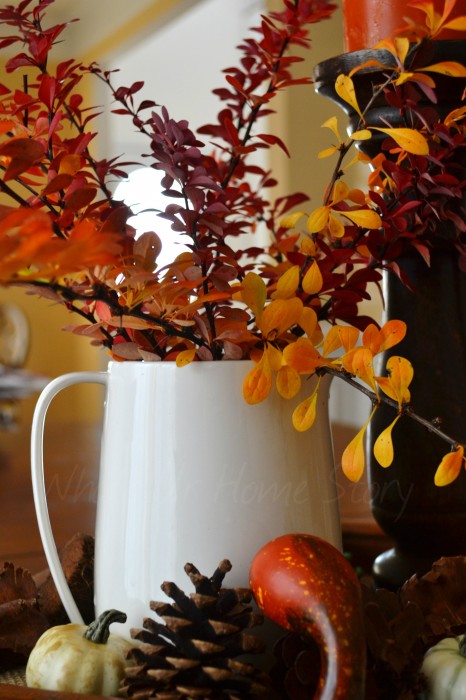 I've posted the pitcher from Home Goods quite a few times, most recently in this post. Pretty Barberry stems from the front yard bring the outside in.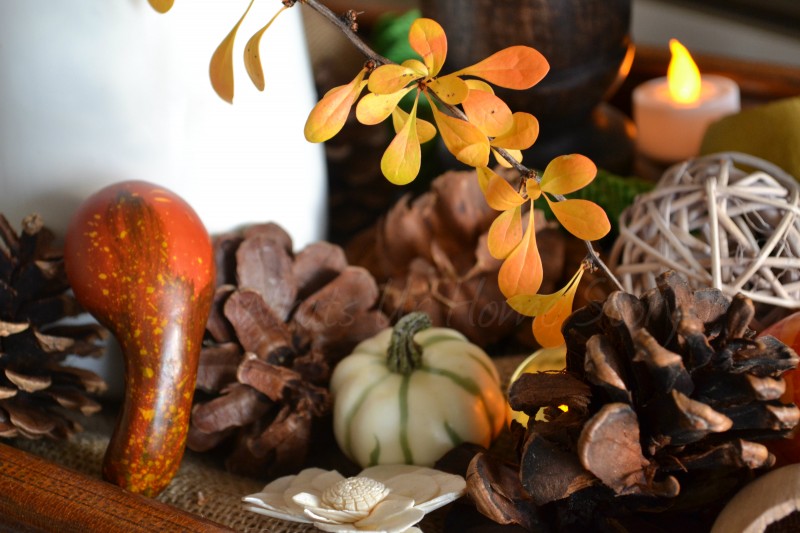 The pine cones, fake gourds, and potpourri are all left over from the up-cycled Thanksgiving mantel post.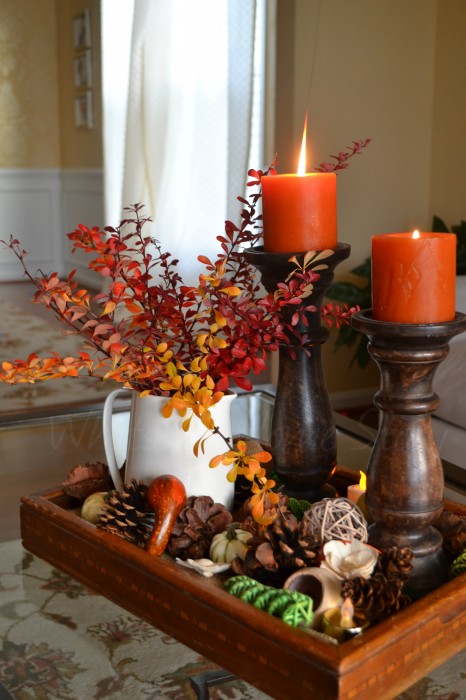 And that's how I did not spend a penny on this one! Doesn't it feel good to decorate with what you have?