This is not going to be the year where I go all out for Halloween like I did many years ago with a crime scene porch…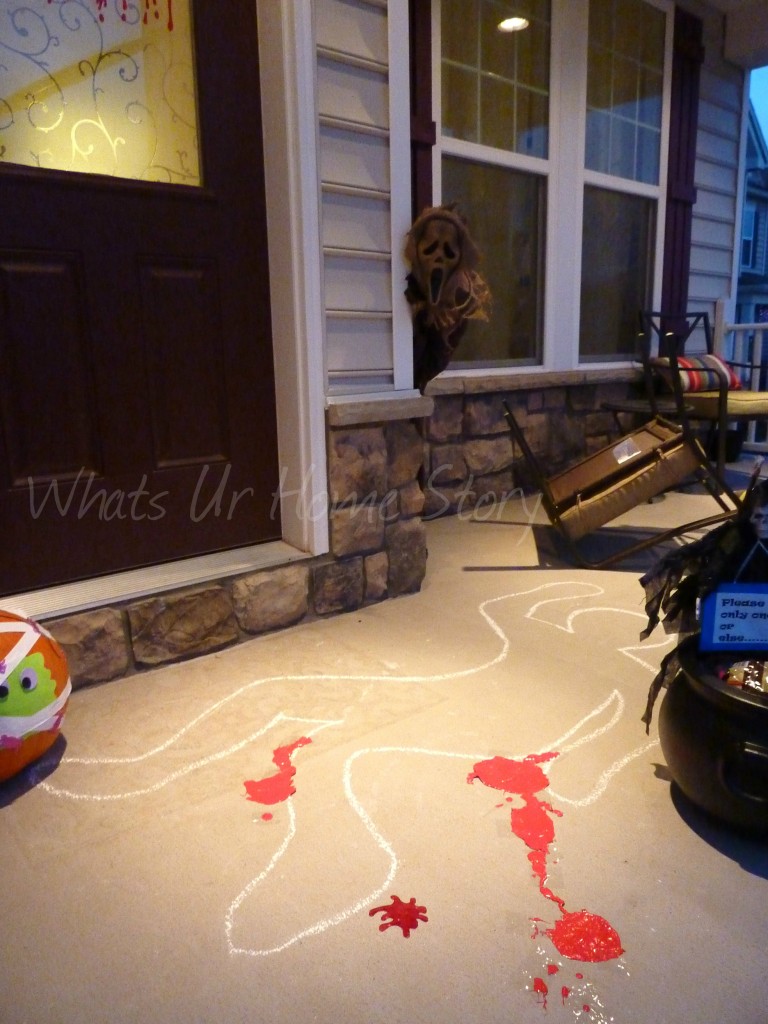 Nor is it going to be the year where I planned so far ahead that we ended up making a pumpkin witch the week before Halloween!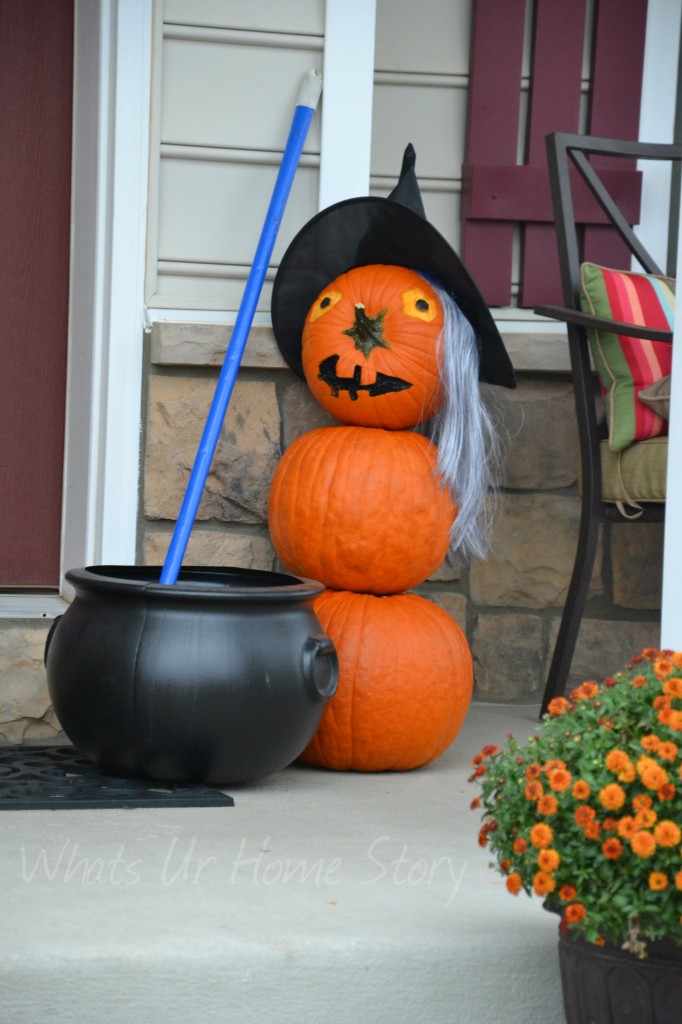 This year is going down in history as the year of the lazy! We were supposed to carve our pumpkins tonight but between home work and a whole lot of more homework we didn't get very far. Or should I say the kids didn't get very far. I had asked each of them to pick whatever designs they liked and to go with. I'd only help with the more defined carving, which actually ended up being most of my daughter's pumpkin. Still didn't get far on this supposedly smiling evil pumpkin.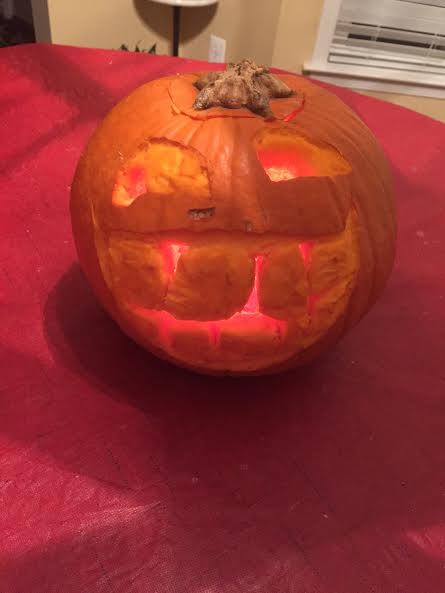 Monkey #1 just got past his free hand sketching when we called it a night.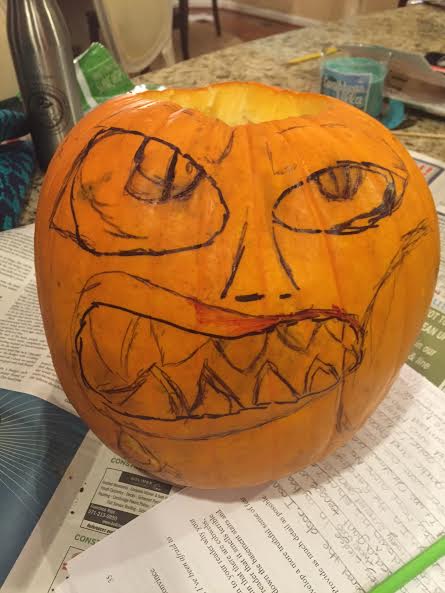 Seriously why couldn't they have picked some thing easy like any one of these!!!
Hopefully we'll get around to finishing it tomorrow night! Have you finished carving your pumpkins? What designs are your Jack-O-Lanterns?