Hope you all had a great weekend. We took a trip to Skyline Drive to see the fall foliage. The mountains were blazing in color. Pics and post coming tomorrow. I need to sort through 300+ pics first.
I still have to get my Halloween porch decorations in order. In the meantime want to show you our porch from the last two Halloweens. In 2011 I went all out trying to create a crime scene.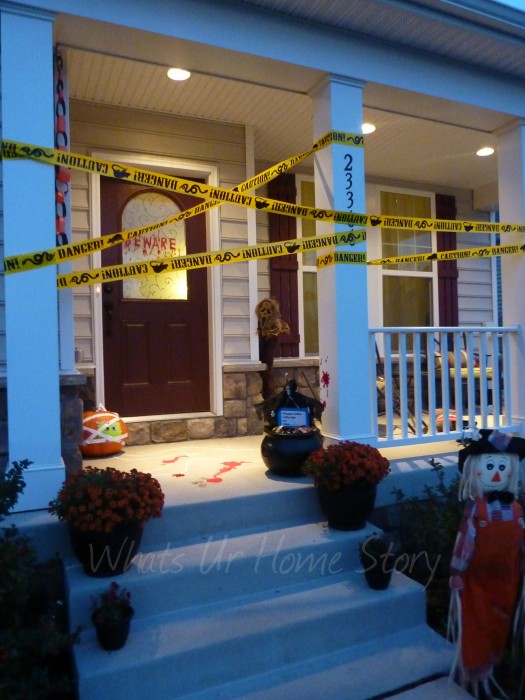 The scary face behind the wall is my son. He was a scarecrow ghost last year.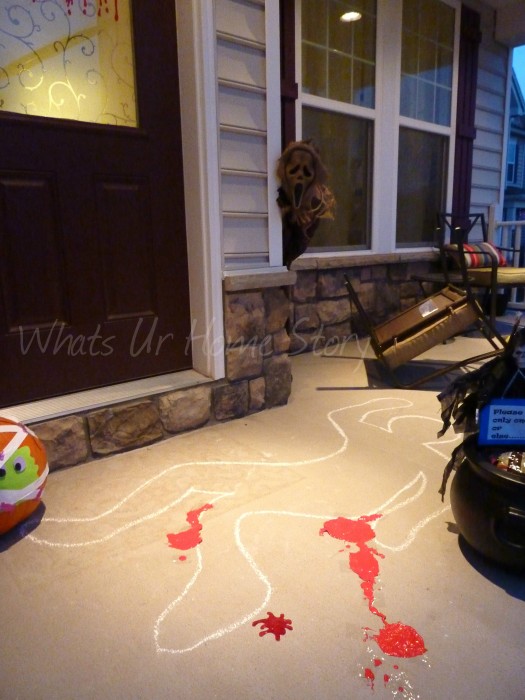 Other than the crime scene tape, the BEWARE sign on the door, and the pumpkin mummy kit everything else was from around the house. The fake blood is acrylic paint mixed with school glue. You let the mixture dry on wax paper in whatever shape you want. I just taped it to the floor with clear tape. It was fun putting it all together then. But now when I think of it might have been a bit too eerie.
The previous year we decorated for Halloween in early October with fake spider web. Big mistake! It was super windy and it rained a lot. By the time it was Halloween all the web ended up like this! Camera alert: Really bad pre-blog pic.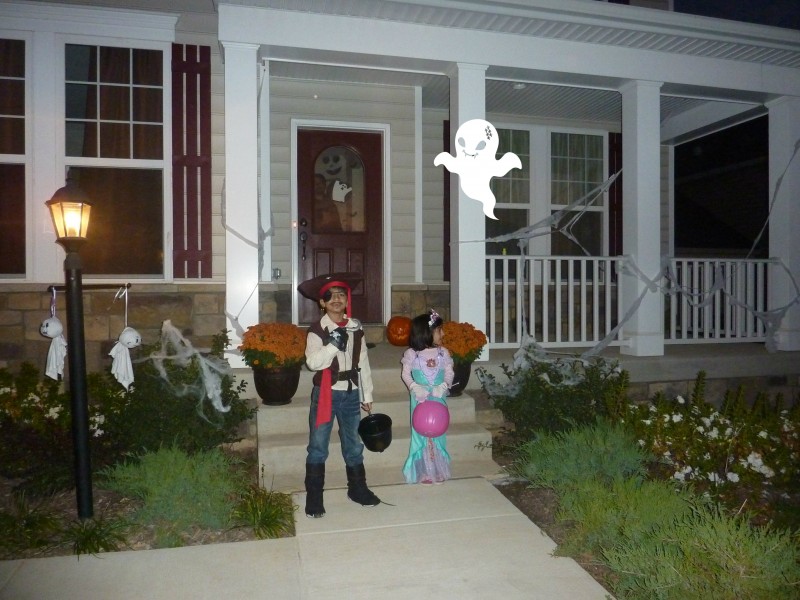 The only good thing about that scene are my two munchkins.
Do you decorate your porch for Halloween? Would love to see some of your pics.