I've mentioned the Old Lucketts Store a few times here before. Two weekends ago my friends and I went on an antiquing trip to Lucketts. It was more of an idea gathering trip rather than a real shopping trip. The store as usual did not disappoint.  In fact we came away with quite a handful of  ideas for light fixtures.
In one of the outside booths we spotted this basket light. See the reflection in the mirror?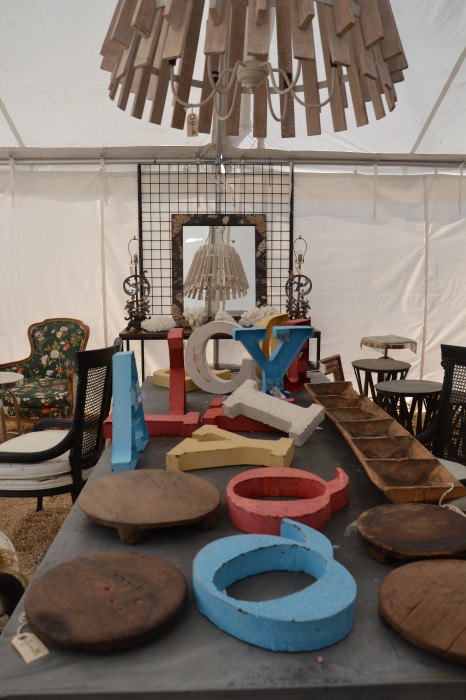 Oh, by the way I was totally digging those rusted letters. Unfortunately was on a self imposed moratorium on home decor spending (remember the to do list post?). Otherwise these beauties would have come home with me. Doesn't it ooze rustic charm?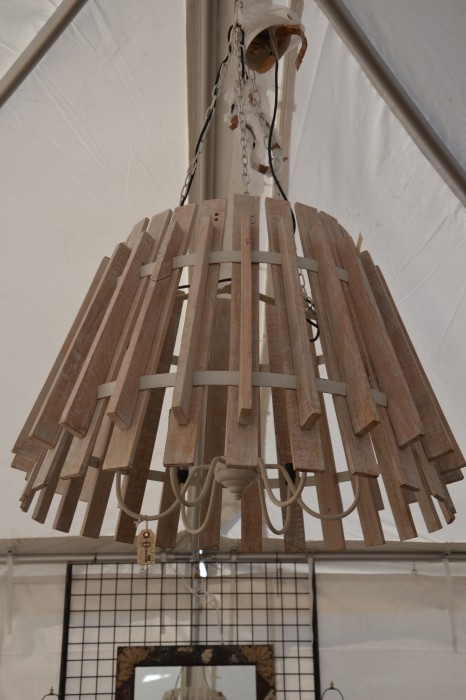 Inside was this beer bottle chandelier.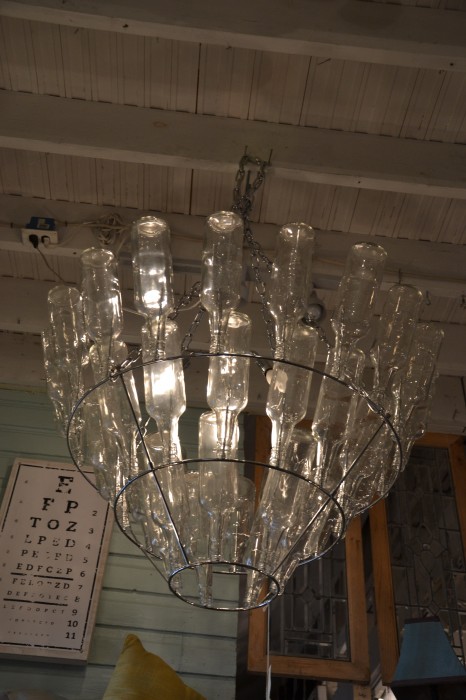 More glass glam in the form of a wine glass chandelier and smaller bottle pendants with hopes of getting them one day to make a chandelier.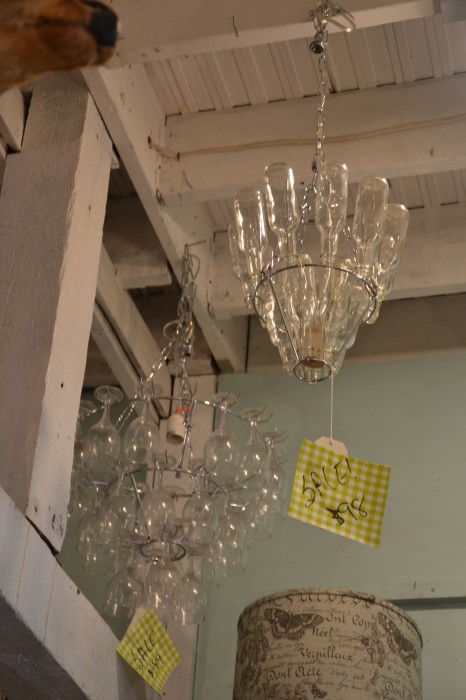 A light that is on my wish list is this orb pendant. I was drooling over these orbs at their Spring Market with hopes of buying them one day to make a chandelier.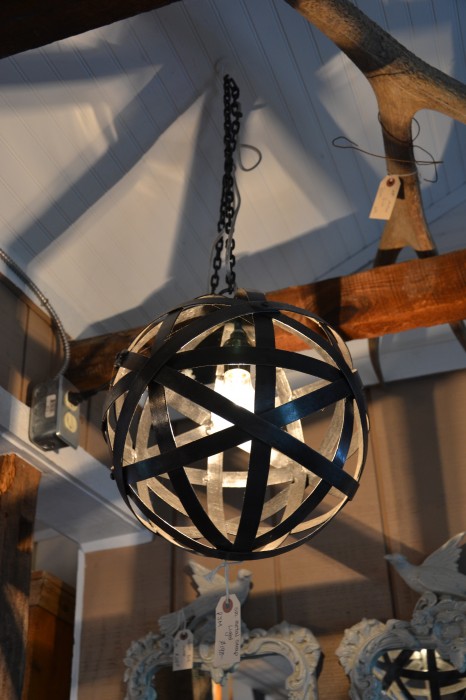 There were pendants for every style possible. Like these made of metal baskets with their bases and handles intact which would be a perfect fit in a farmhouse kitchen.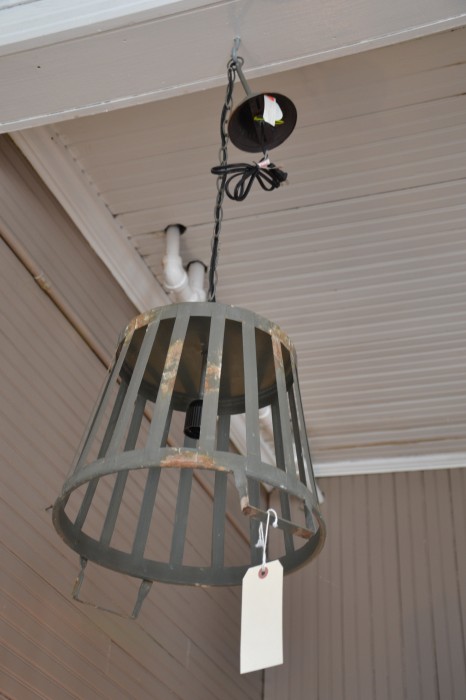 This has got to be one of the most innovative lights that I've ever seen, a dress form turned into a light fixture!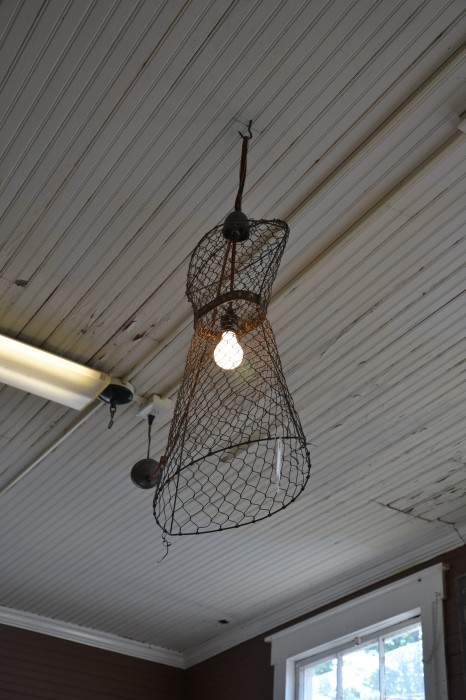 I have seen smaller variations of chicken wire pendants but this is the first time I'm seeing a dress form like this.
Do you see any that you would love to take home?