We haven't done one of these in a long time! With a new HomeGoods opening up within a couple of miles of us you know I had this one coming. Actually the HomeGoods opened up in late summer when were on vacation. By my usual standards I should have visited the store at least 10-20 times by now, you know every couple of weeks. Strangely though life has been so busy that I think I have been there only twice and that too for quick 15 min trips! Can you imagine that, I was wishing for a HomeGoods close to home and now that I finally have one I don't have the time to go! Still, I managed to take a few pics the last time I was in there.
After my Coral & Navy guest room I'm loving all things Navy! How gorgeous is that mirror and those lacquer tables!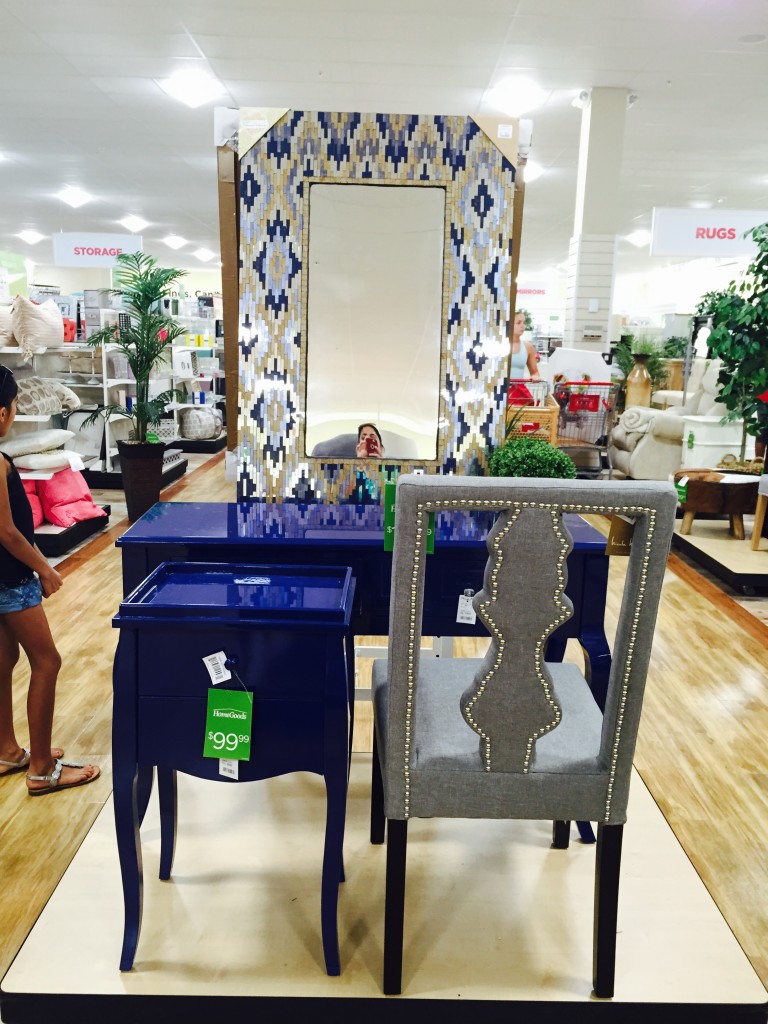 Another eye popping piece but brutal on the budget ($1500) was this license plate USA map.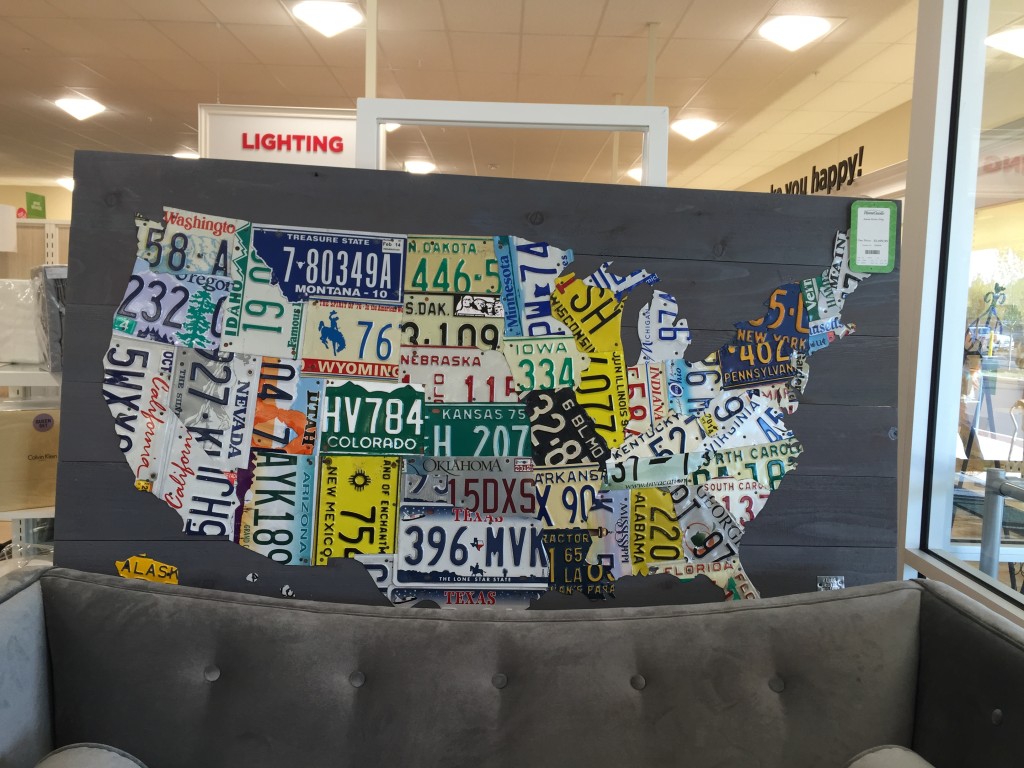 I had almost made up my mind on buying this cute cow hide stool for $50 but B voted it out. 🙁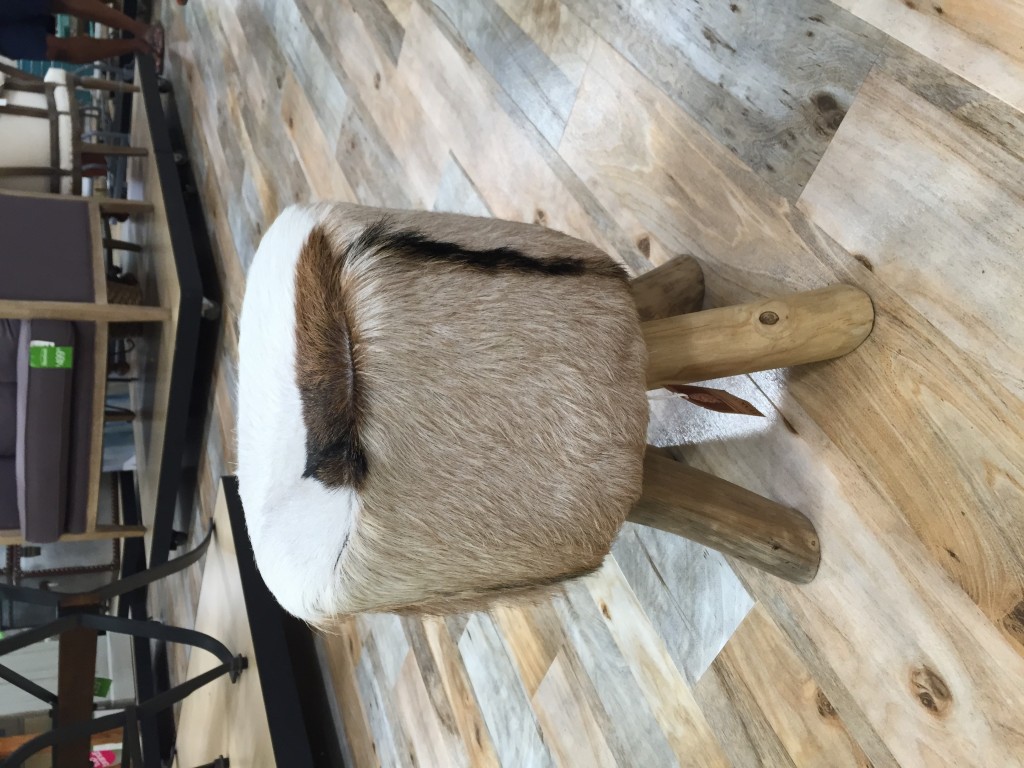 Another favorite was this simple hexagon garden stool. Would have made for a great side table.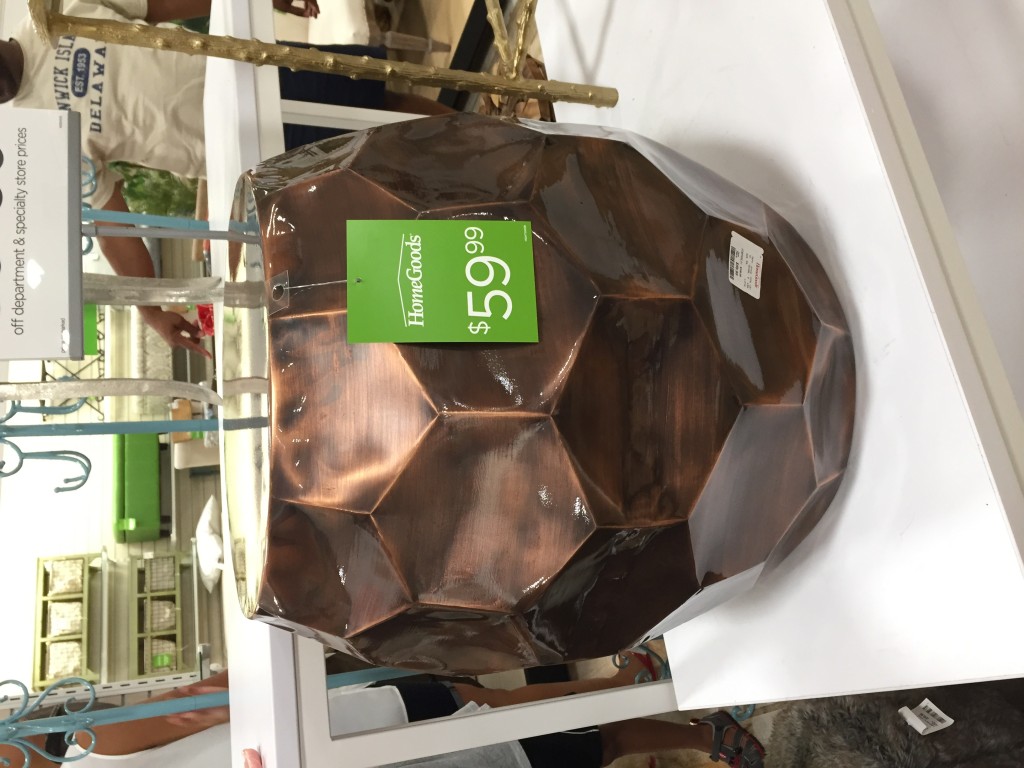 I also liked this mirrored geometric pattern entry table but there was really no space it would work in our home.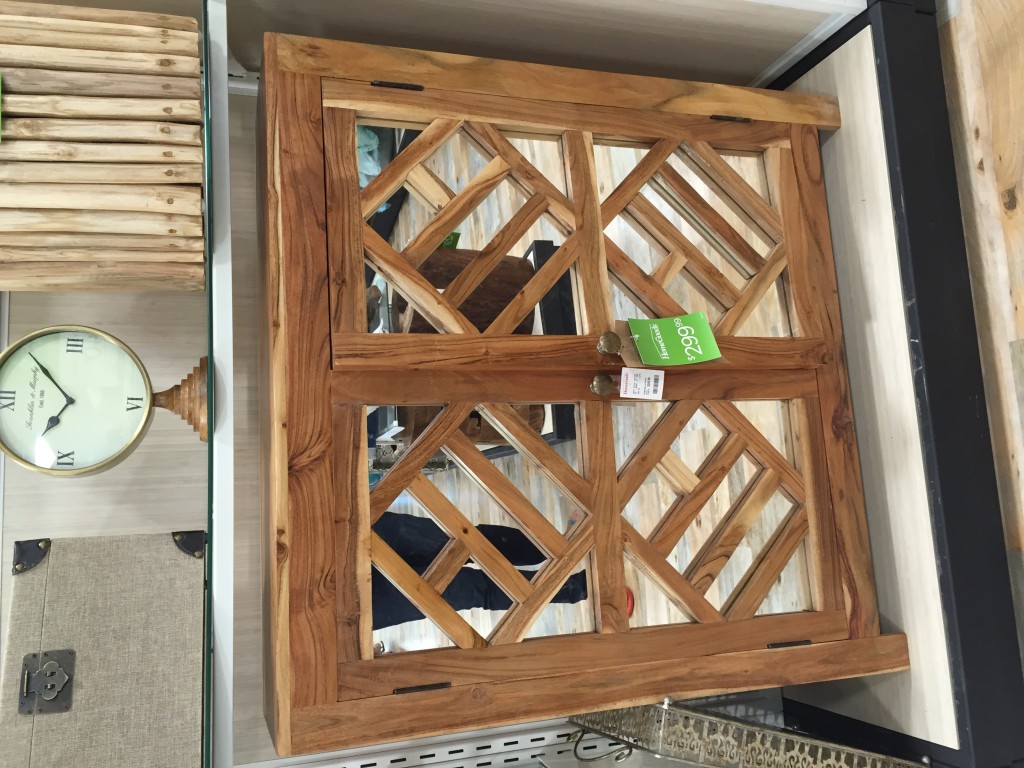 That's it for now folks, till I find time to go in for a more detailed look. Where do you shop for home accessories? Have you found any treasures lately?