Who doesn't love a simple 5 minute project? This butternut squash centerpiece is one such. It is the perfect accessory to your Fall holiday table. You can have just one as shown above or a row of them like I did a couple of Thanksgivings ago.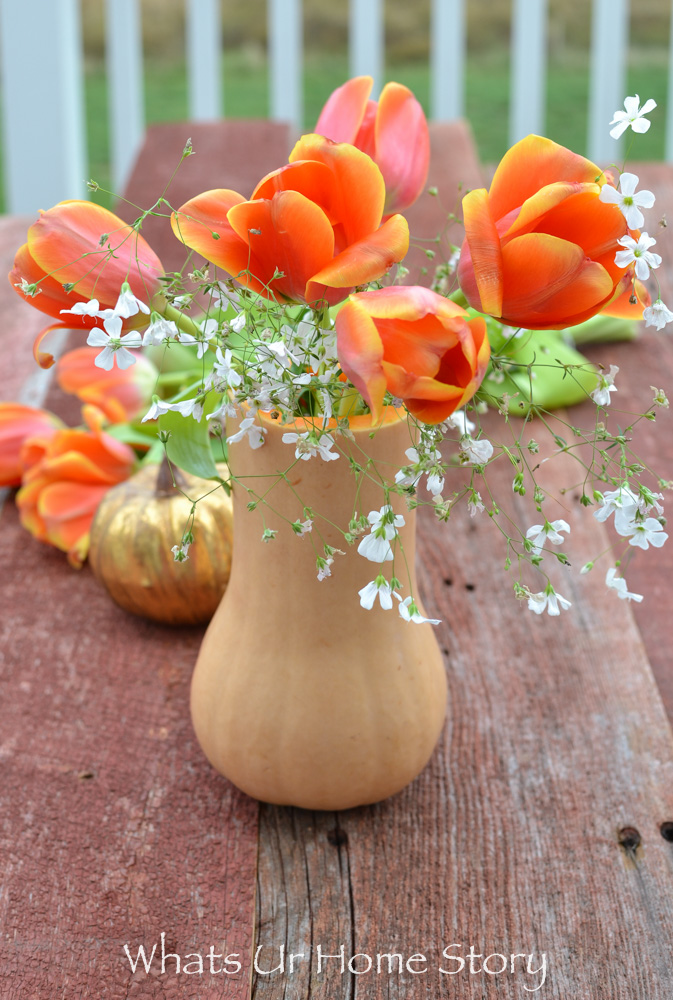 Either way I tell ya it is gonna be a conversation starter; to take something as plain as a butternut squash and turn it into the star of the table!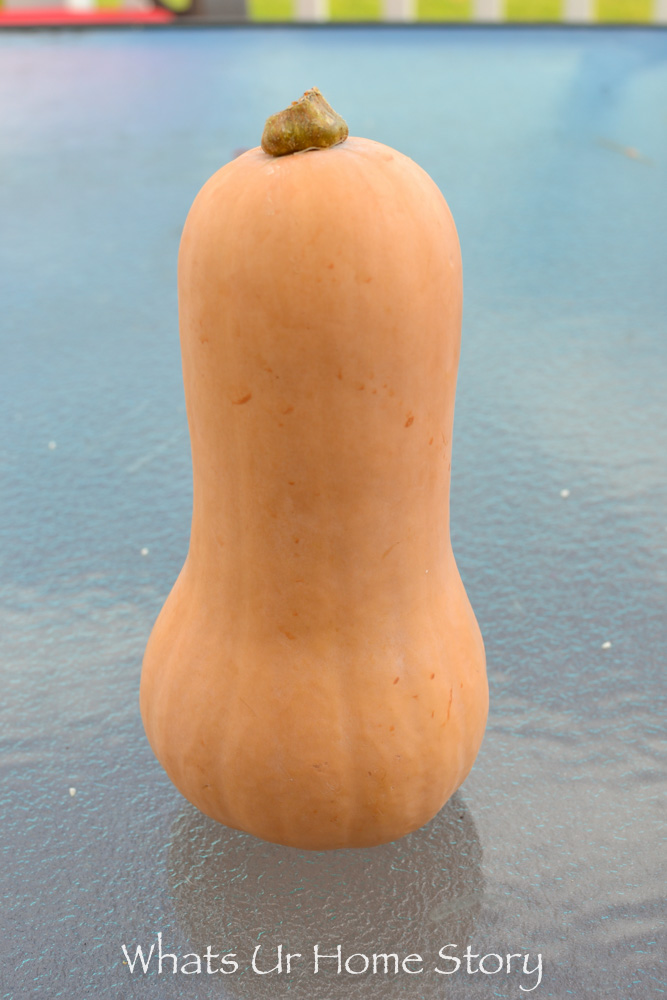 Here's a quick video tutorial:
To make this butternut squash vase you need;
Materials
Butternut Squash – Choose one with a flat bottom so it stands stable on the table
Ice cream scoop
Knife
Method
Depending on how tall you want the vase to be with a knife cut off the top. I cut off about 1.5 – 2 inches.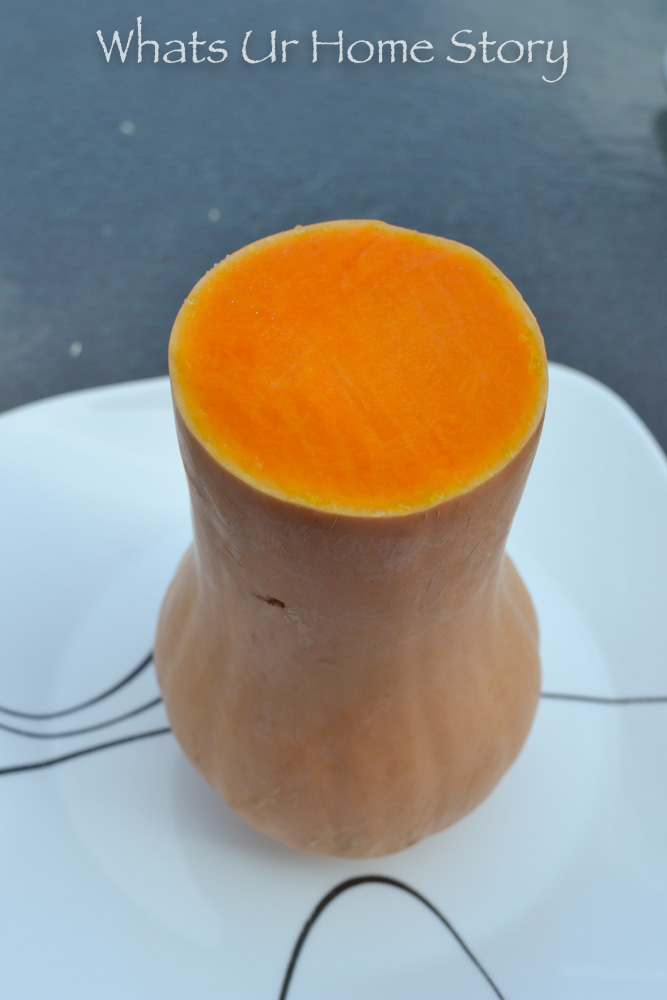 After placing the squash on a plate, using an ice cream scoop (never realized how worn my scoop looks until now, guess it is time to get a new one! :P) hollow out the center of the squash.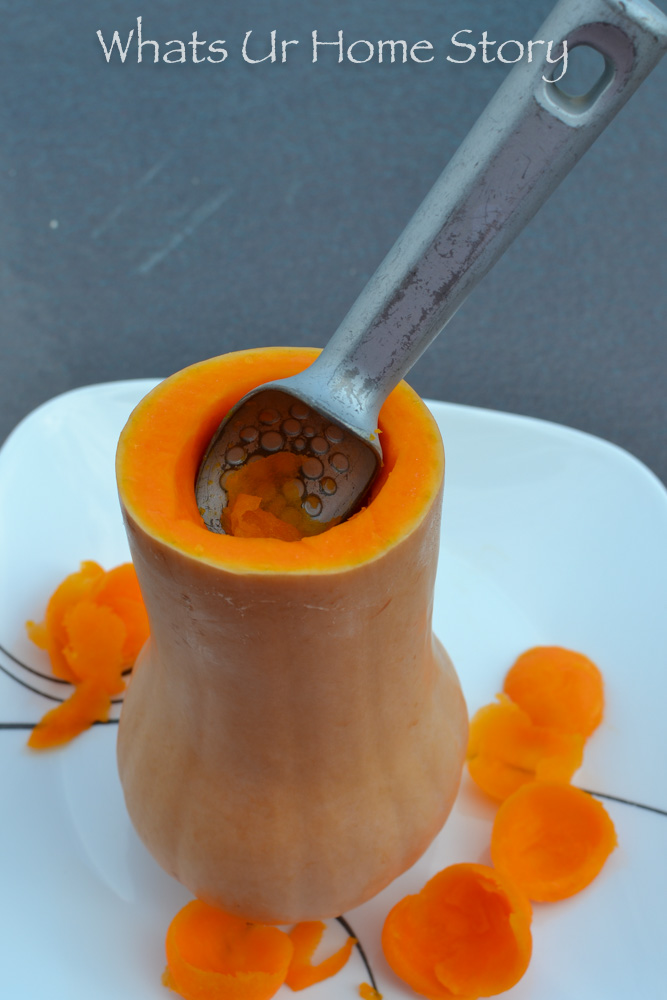 Once you go about an inch and ahlf into the squash it is going to be difficult to go any further. I found that the best way to get a deep cavity at this stage it to hold the scoop firmly with one hand and with the other turn the squash in a clockwise direction.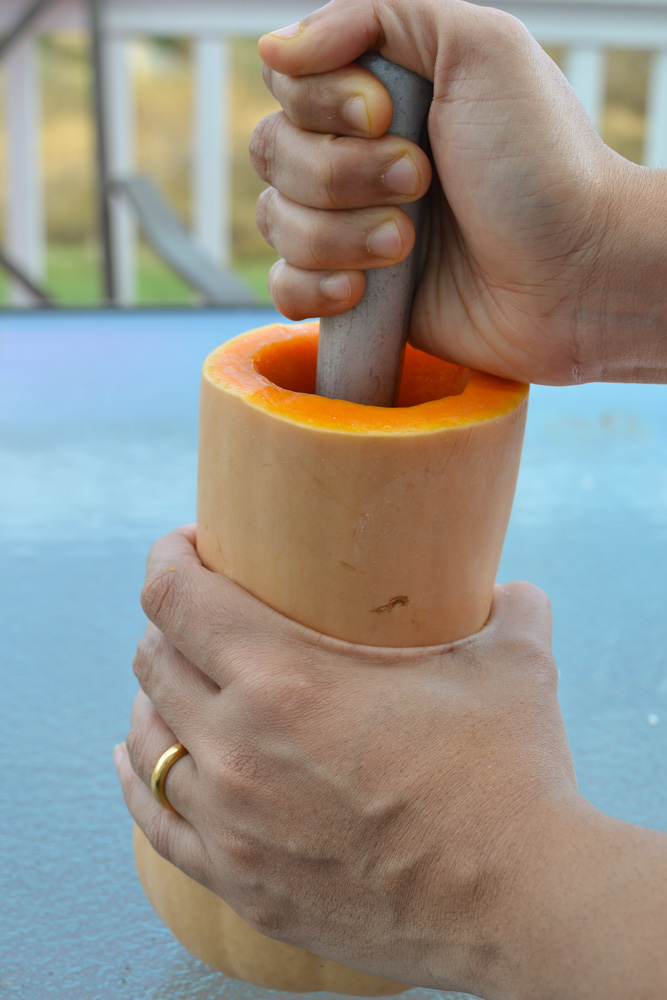 Go as deep as you can into the center of the squash. The bigger the cavity the more water the vase can hold. Once you reach the seed part you can stop (about 4 inches).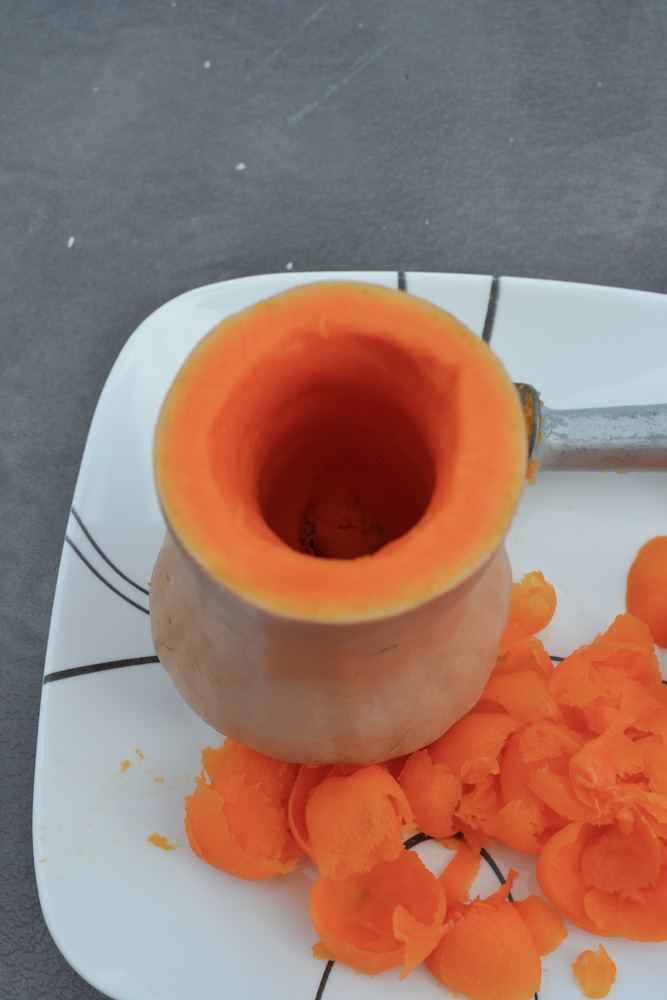 That is it! Fill with water and add some pretty flowers!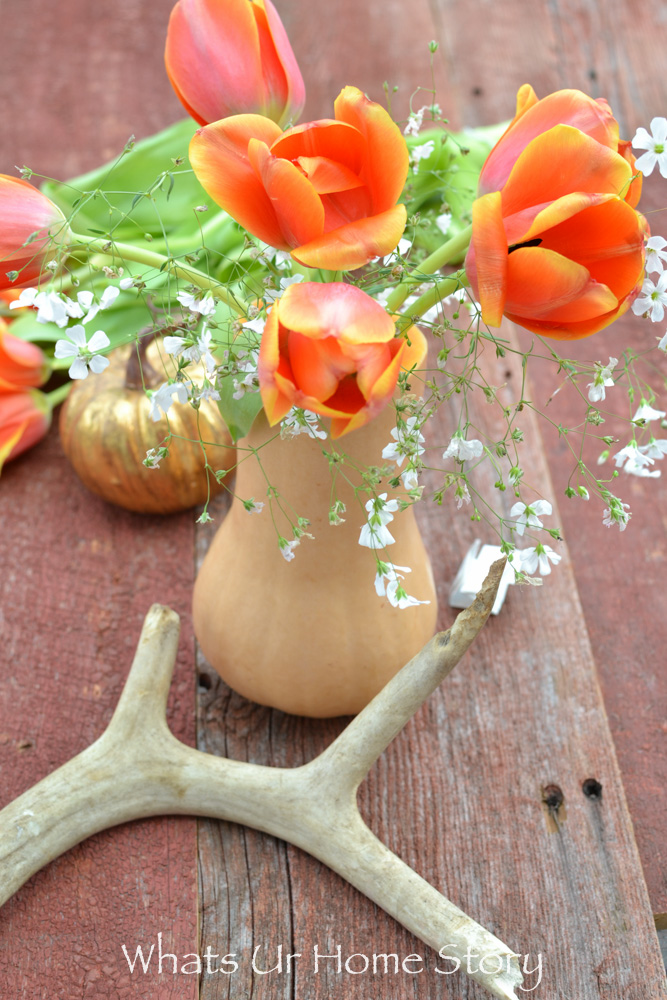 The butternut squash centerpiece lasts for over a week. Not too bad for a 5 min effort, right?
If you are looking for more Fall decorating you might also like these simple Fall centerpieces;