"Disclosure: This post was sponsored by Unstopables through their partnership with POPSUGAR. While I was compensated by POPSUGAR to write a post about Unstopables, as always all opinions are my own."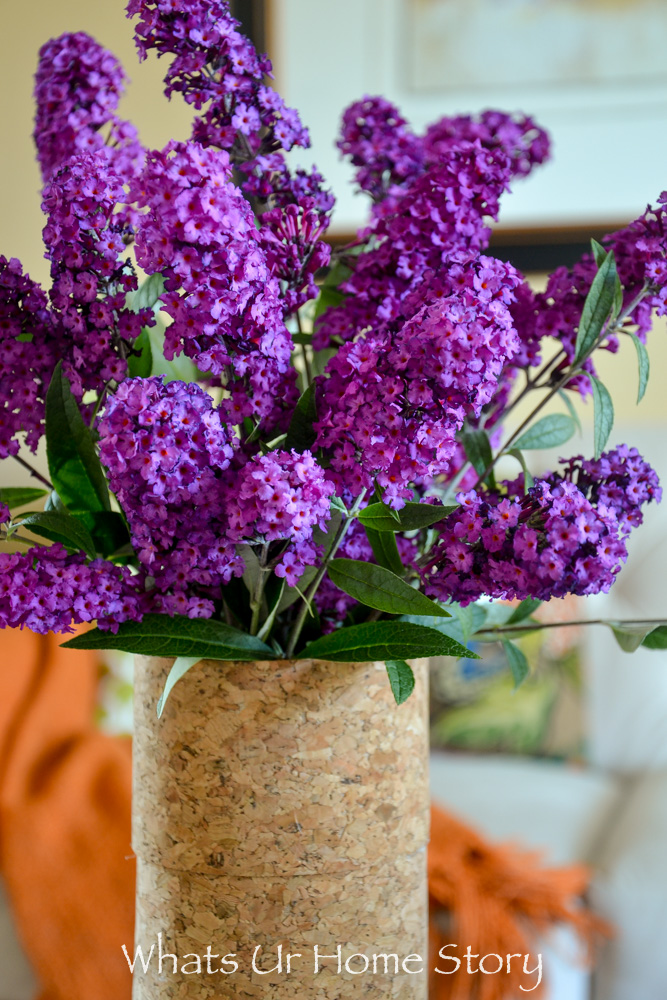 Every time I have guests over I'm so busy cooking and cleaning that I often forget about the little things that make a home feel warm and welcome. As we gear up for the holiday season and guests, don't let these little touches slip away in the hustle and bustle.
Welcoming Entry
As we all know first impressions do matter. A porch free of leaves, dust, and cobwebs and an entryway or foyer with no messes of everyday life (think mail, toys, shoes) will go a long way in creating an inviting feel.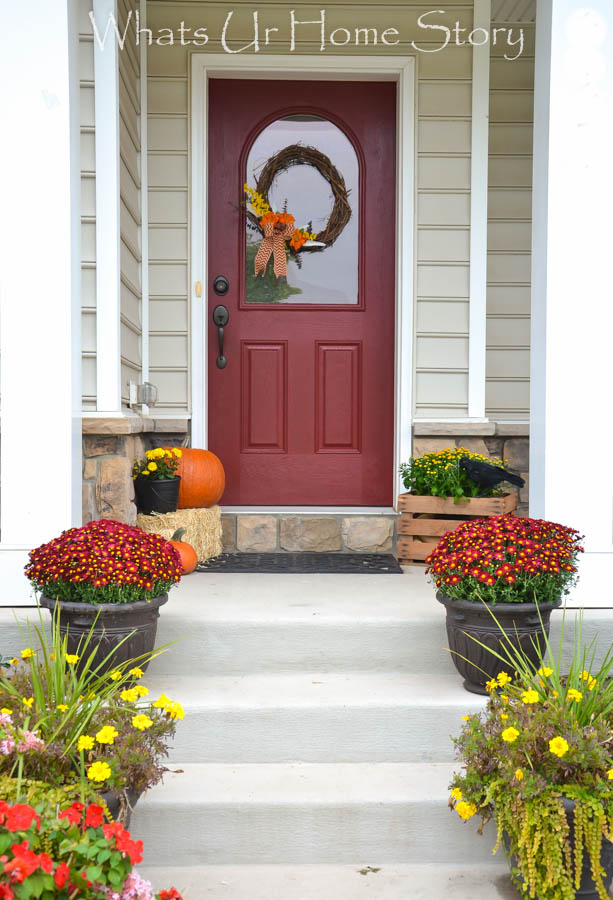 Fresh Smells
A warm and inviting home needs freshness! Cannot rave enough about my new find, Unstopables Air Refresher. The Shimmer scent I've used here is very different and sophisticated from all the other scents I've used in the past, and it adds an inviting signature scent to my home. With up to six hours of freshness with each use, you don't have to worry about re-spraying during the party.  On a side note, the other night we'd sprayed the air freshener in our main floor and ended up cooking Indian fish curry for dinner (though it is super yummy that thing can stink up the house). To our surprise we couldn't smell the fish at all! Even at bedtime, 5 hours later, the house smelled so fresh and nice! You really can't beat that!

Flowers
Fresh flowers are a no-brainer when it comes to livening up a space. Save those last blooms from your garden and display them around your home. For an extra special touch, upcycle an old pasta sauce jar into a cork vase.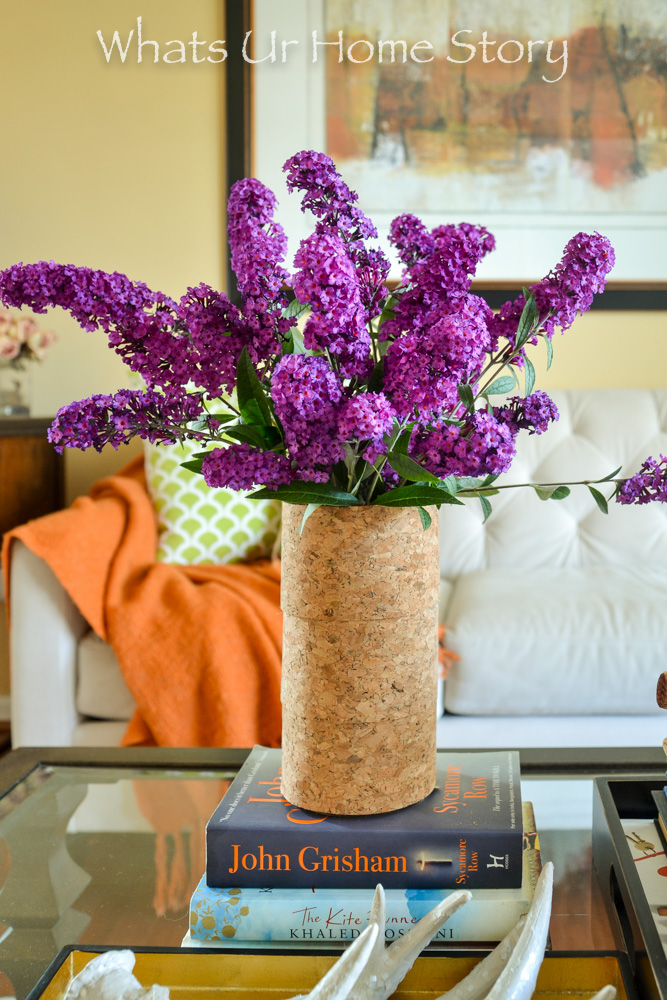 Seasonal Themed Decor
It's the season of pumpkins! They can announce the arrival of Fall not only on your porch but inside your home. Display a collection of mini pumpkins and gourds on a wood slice for a quickie centerpiece.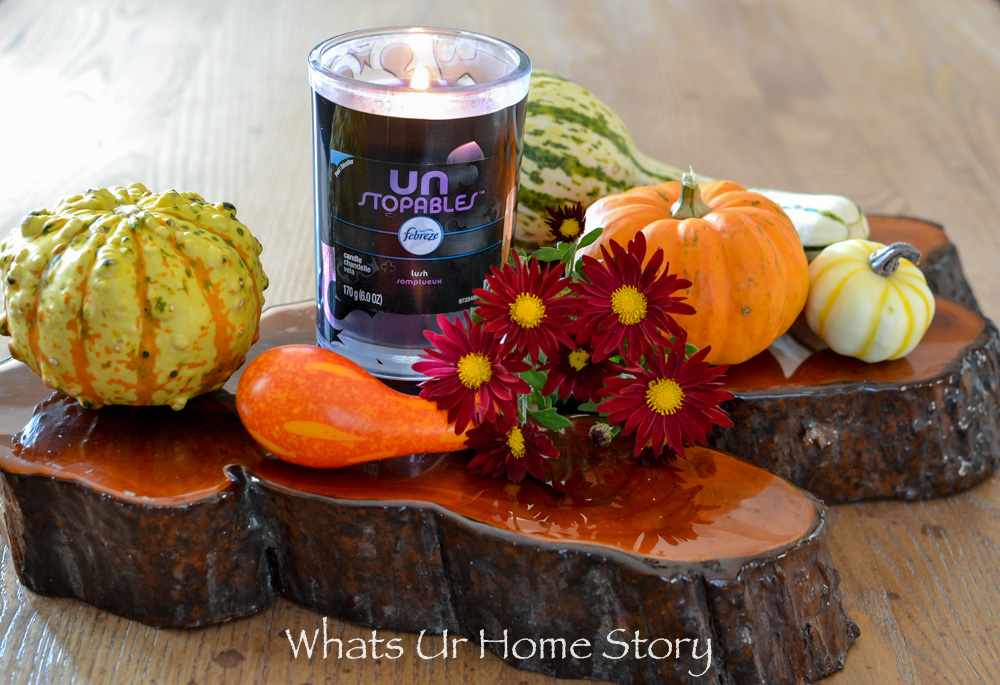 Add some mums and a scented candle and you have a treat for all your senses. You can substitute the pumpkins with pine cones around Christmas time.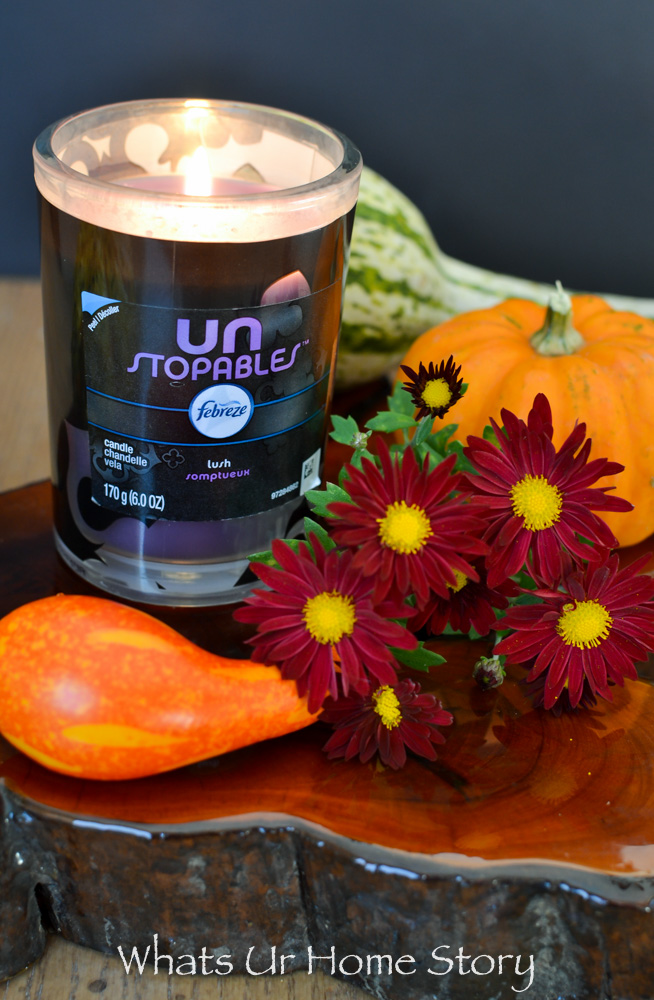 Add a Scent Booster to Your Laundry
I know this is not what you'd think of right away nor is it a last-minute tip but I tell ya, it works wonders especially for those times you want to feel and smell special. My favorite is the Unstopables In-Wash scent booster from Downy. You drop those tiny perfume microcapsules into the washer and voilà your fabrics come out smelling so fresh! I'm big on the new clothes smell but this one is even better! With up to 12 weeks of freshness (out of storage) your clothes are guaranteed to smell nice in time for a house full of guests.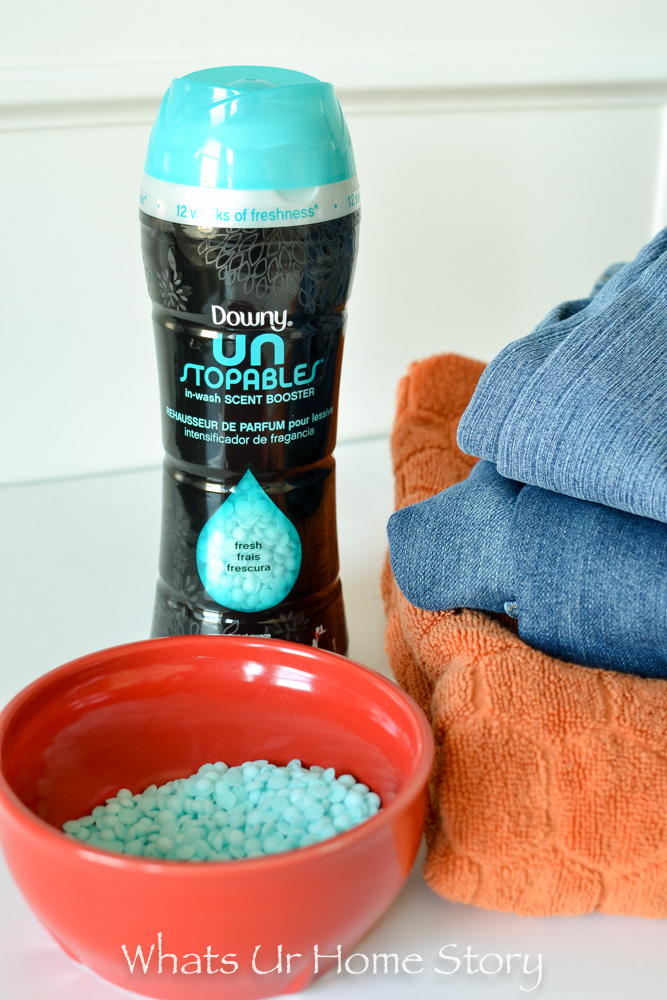 How do you ready your home for guests?