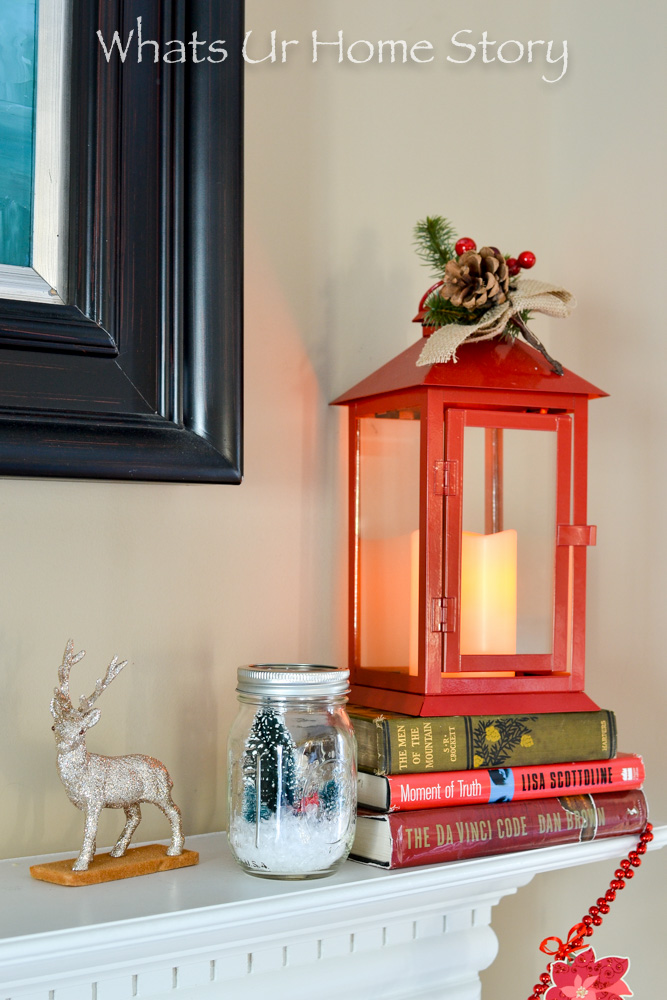 Usually I'm one of those folks who do not start their holiday decorating until after Thanksgiving. Even after becoming a home decor blogger, I've mostly held onto that schedule only doing a few projects in advance for the blog. This year though we are hosting friends on Thanksgiving weekend, which is when I generally start my Christmas decorating. So I thought why not get a few things started while I still have time before the Thanksgiving holiday.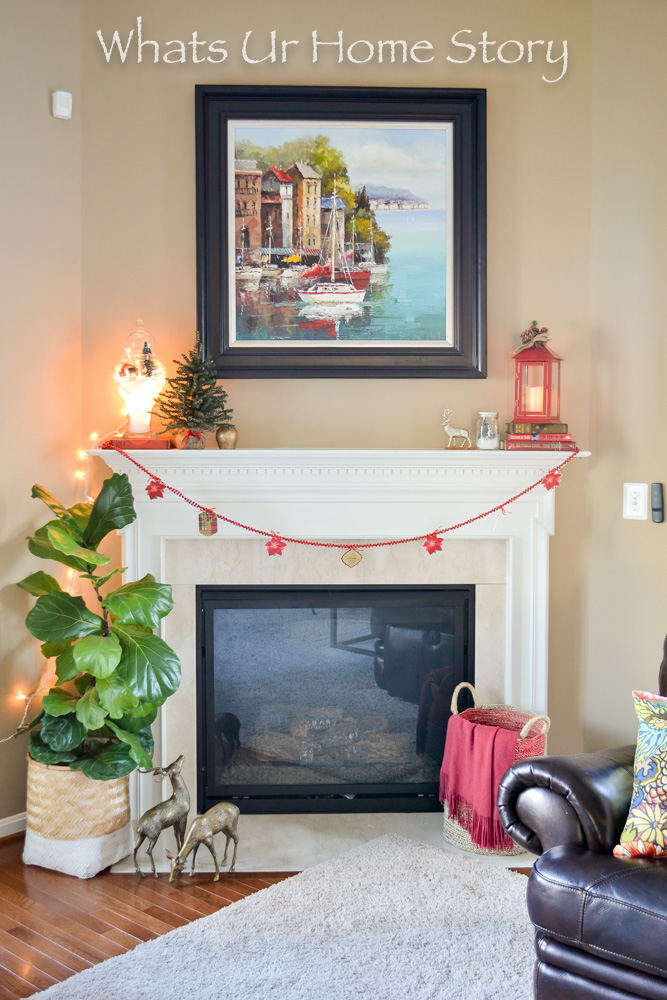 The other day as I was waiting for my daughter's after school class to finish ( I had 2 hrs to kill!) and happened to stop by the Hallmark Gold Crown store. I was really surprised by all the holiday decor they had! Everyone knows that they have a great variety of gifts, greetings, and gift presentation solutions but decor….super impressed! All those knick knacks to add holiday charm to your home, they have it. You see, the red flickering lantern on the mantel and that darling glitter reindeer were calling my name from the start 🙂
When it comes to decorating for the holidays I also like to think out the box. You know, some times simple things can make a big difference like this gift tag garland.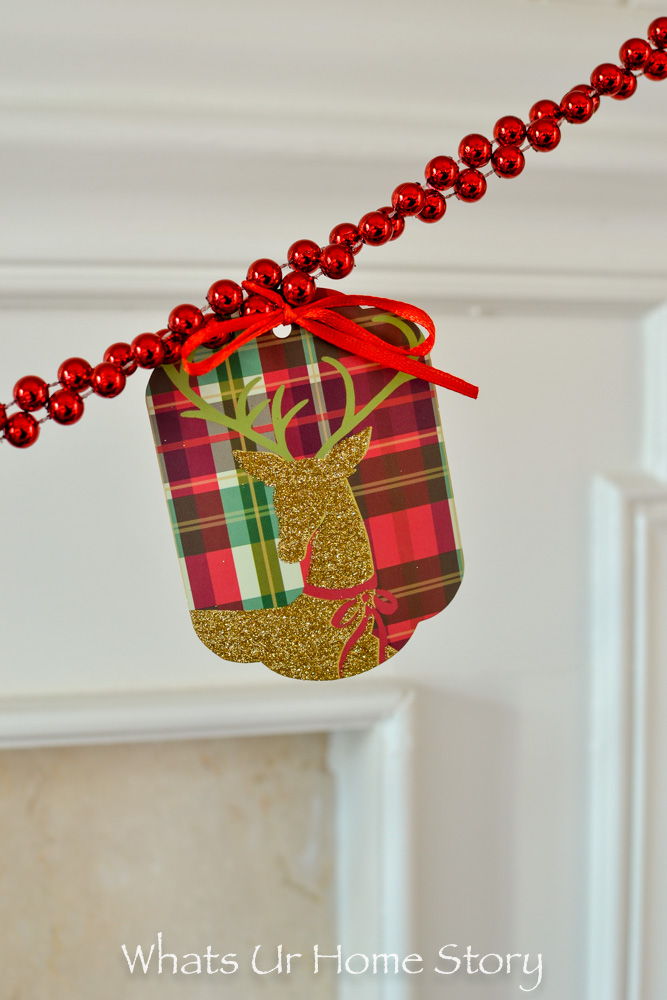 The moment I saw these pretty Hallmark gift tags I knew what I'd do with them. Just add them to a beaded garland or even a  twine and voila!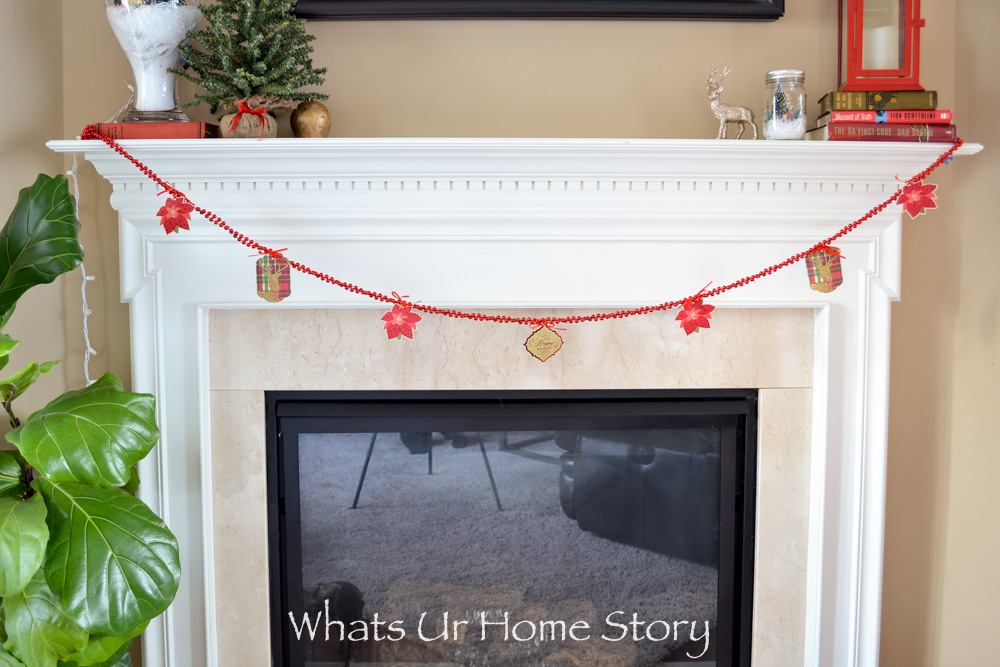 Isn't it a great way to repurpose those extra gift tags? When they are so pretty how can you not use them in your holiday decorating!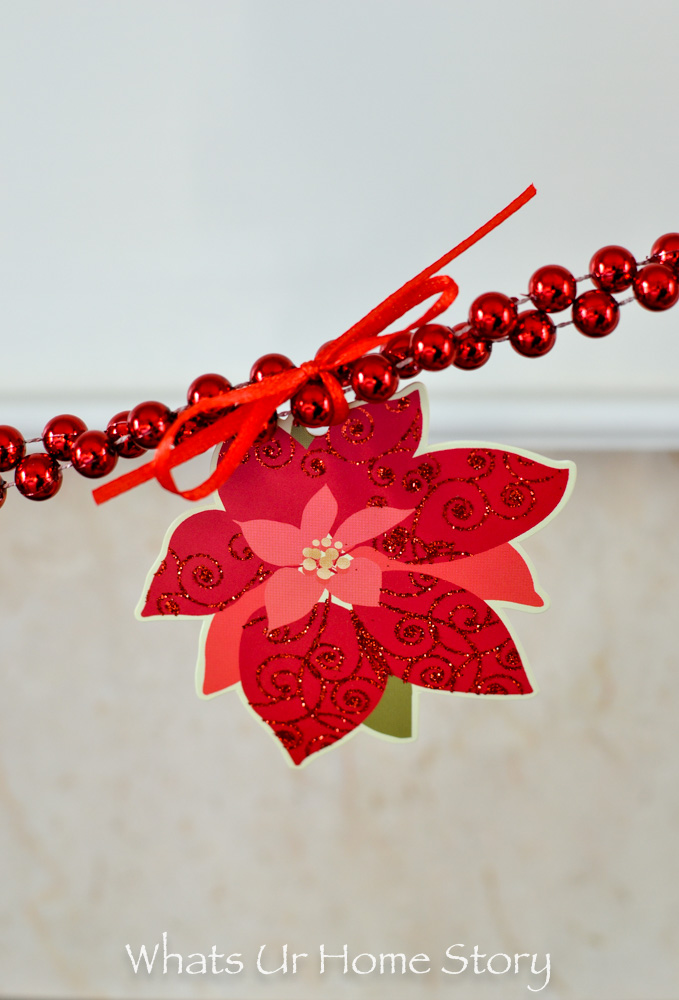 Another super quick holiday project is to use gift wrap in different ways.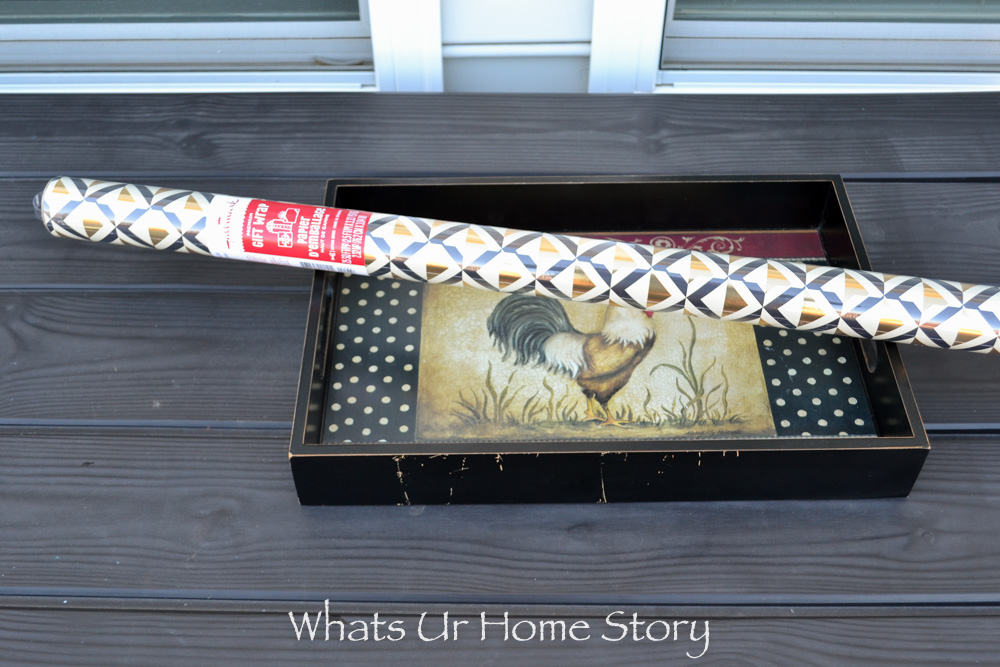 My daughter picked this geometric pattern gift wrap in gold and navy and we used it to update an old tray.
I spray painted the tray, cut the gift wrap to fit, and added an acrylic sheet on top.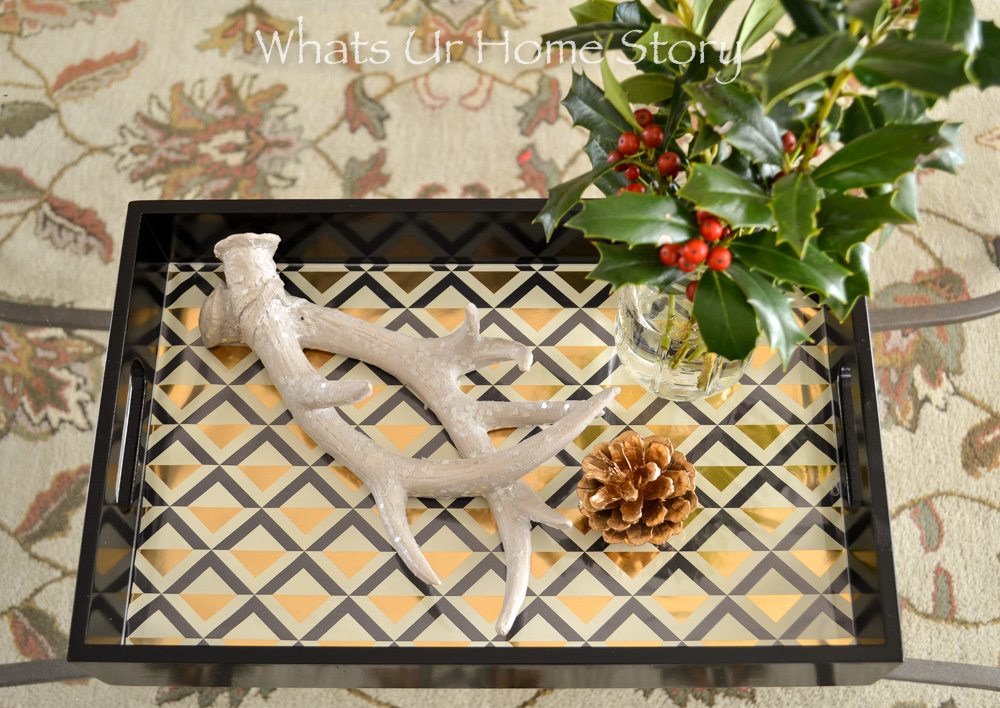 Have you started your holiday decorating? When do you usually start?
PS: The products used in the video and more can be found at Hallmark website.