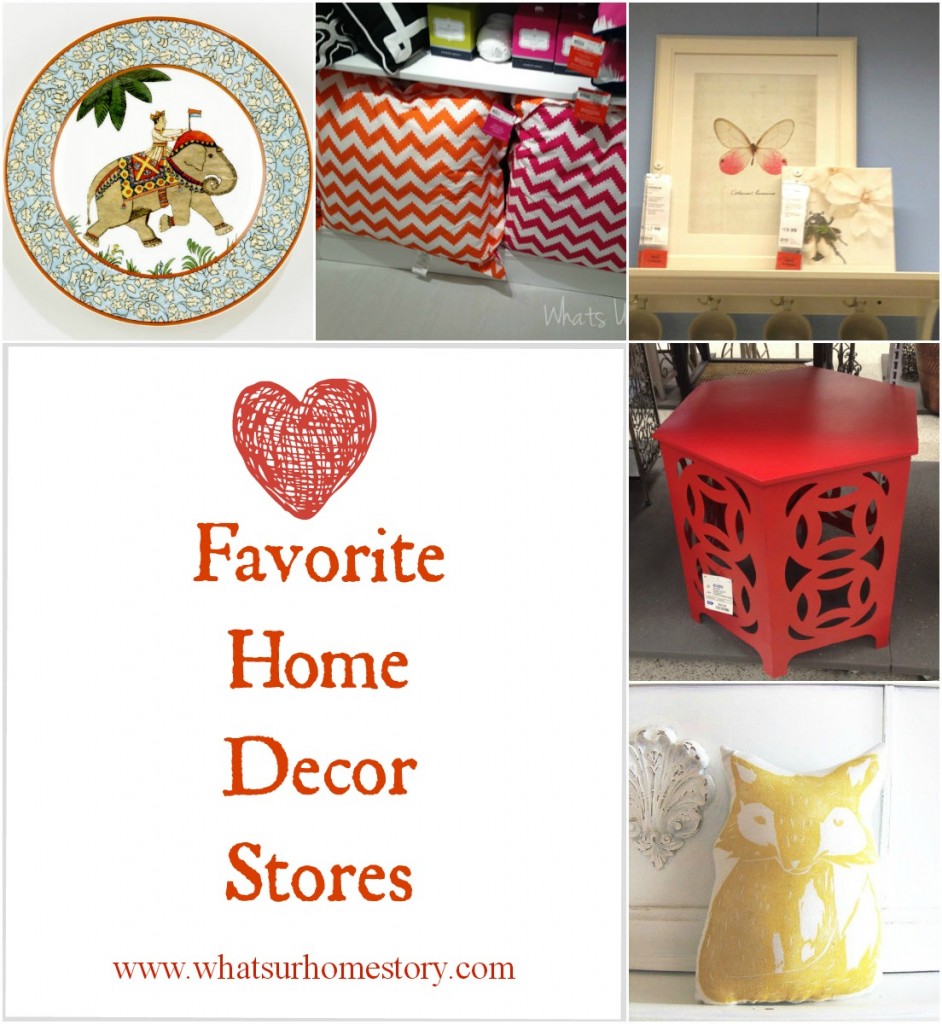 It is only my third week into blogging and you might have already lost count of how many times I have mentioned HomeGoods here. Yes, they are my  #1 home goods store! I am a diehard HG fan. When I die if you could sprinkle my ashes in a HomeGoods store I'm sure my soul would rest in peace. 🙂 I know, that thought is enough to gross out some of you from stepping into a HomeGoods ever again but hey I used a big 'if'.
Why do I love HG so much? They usually have high end pieces for less and they replenish their stock very often. To a newbie the store can look daunting with its endless array of home decor stuff. So here is a list of HG tackling tips from a HG junkie;
Visit often….it can be a hit or a miss
Also you will get to know your store and the stuff they carry better. Why? See next.
I have noticed that stores stock stuff according to their market. The store close to my home carries a lot of transitional stuff while the one close to my old office carries more traditional styles.
Take your time to look around
I always start at the left and do a circle. Why? Because most of the HG stores have the pots and pans and glass curios, the stuff that I am least interested in at HG, on the right side.
If you don't find anything during the first round, do another one. I told you, I am a HG junkie. I actually found this red bottle/vase on my mantel on one of the cookware shelves (I am sure someone had left it there for later) during my third round. 
Comb the clearance aisles in each section thoroughly. I have seen so many deals there like this lamp on my living room side table.
If you absolutely love something buy it even if you don't know where to use it. I have come back a few days later to find so many of those items gone. Don't worry, your brain will go into overdrive and spit out an idea soon. You can always return it if you can't think of something. Just remember my golden rule, save the receipts!
Follow the same steps at the home decor sections at its sister stores; Marshalls and TJ Maxx my #2 favorites.
Next Up Ross, Tuesday Morning, and Big Lots: When you find something you will definitely get a deal. But chances that you will find something that you really want; one in five visits and most likely you will have to sort through piles of mess to find it.
Amazon and Overstock – Need to keep an eye on sales. Once you like something keep it on your radar. The price fluctuates by $20-$30 off and on.
JCPenny – Great for window treatments and kids furniture. Again keep an eye on promotions, you can get great deals and use the 15% off coupon.
Target and Ikea – Good for knickknacks, storage solutions, frames etc
Garage sales, Craigslist – Again you have to be patient and wait for the right deal. We scored a good one on Craigslist a while back. More on that later.
Pier 1, World Market – Good for ethnic stuff. Pay close attention to deals, end of season clearances
Pottery Barn, Restoration Hardware, Crate and Barrel, Z Gallerie, Horchow, Ballard Designs – Places that I window shop at online and outlets. Love their styles and products but are usually out of my budget.
Flea Markets/ Auction Clearance Houses/Antique stores/Salvation Army & Good Will outlets/Etsy – Places to check out on my to do list. You will see more posts on these in the future. Update: I did check these out with amazing results. See here, here, and here.
So where do you guys usually shop for home decor?