As I was digging through my Gmail archives the other day I found an email that I sent to B 2 years ago with the picture of my first mood board. I made this when I didn't even know what a mood board was.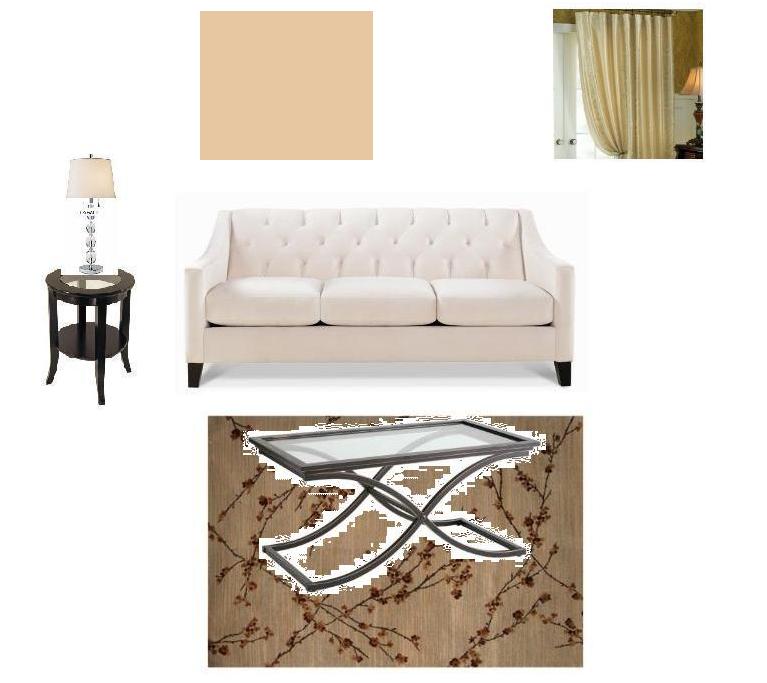 My aim was to basically collect all the design ideas popping up in my head for our living room in one place. Instead of saving a million links and debating what curtains would go with the couch, what coffee table would work with the rug, I just saved the pictures and used……of all the things "Paint" on my laptop to pull it together.
Why else  do you need a mood board for decorating? In my case the most important reason was to convince B, who has absolute zero visualizing capabilities for such things, of my plan for the room.  It is immensely I repeat immensely helpful for folks who have a tough time putting it all together without actually seeing all the pieces in front of them.
Reason #3, once you have the picture in front of you, it is easier to spot the holes/flaws in your plan. For e.g., as soon as I put this mood board together I realized that "the rug needs more pizzazz………….." (the exact words from my email).
It gives you a frame work to anchor your pieces.  So it is easier for you to adjust the coordinating pieces as your plan evolves.  When we actually saw the above coffee table  in the store we realized that it was going to be way too small for the room.  The next option on our list was a more traditional/formal table (the one we ended up choosing). A more traditional and heavy piece meant that we needed something lighter/ less formal on the other side (curtains) to balance the room. The pintuck curtains in the same shade do exactly that. Here is how the room turned out.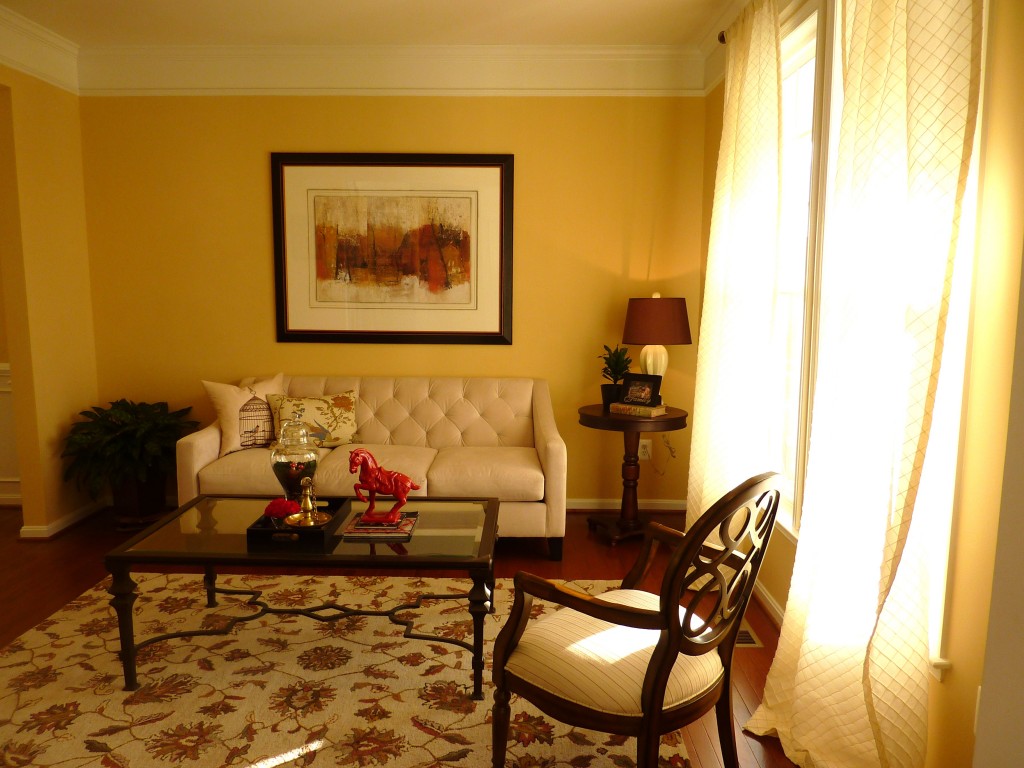 Though my end result was not exactly the same as the original mood board it helped me stay true to the color scheme (the paint color and the fabrics) and style (the straight line couch and the metal and glass coffee table with some curves).
Your mood board is your starting point, it helps your organize your ideas in a visual way. By no means does it have to be complete or perfect, you can pile on all the things/pics that you love.  Soon you will be able to weed out the ones that don't work and will be able to weave your story with the ones that speak to you the most.
So how exactly do you make a mood board? For those of you who are design savvy there are many websites where you can make mood boards like Mydeco  and Olioboard.  Here is a mood board that I created on the fly (as I was writing this post) at Mydeco using the pics they had in stock. You have the option to upload your own pics too.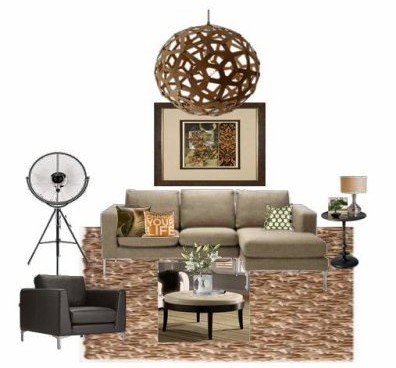 For others who are just reluctant to change their ways (like me, but I do have to agree Mydeco was super easy compared to my trusty old 'Paint') save the images that you like or are inspired by on your PC or Pinterest (I know, I absolutely have to check it out; everyone one is raving about it) and just put it together in Paint.