After my somewhat successful first attempt (by my standards 🙂 ) at a Kerala Mural painting and ample support from all my friends and family I got the courage to try my hand at it again. This time my empty foyer screamed out for a picture. Ganesha, the elephant headed god, is considered to be the Lord of Beginnings in Hindu Mythology. What better luck than to have this remover of obstacles adorn my foyer?
I researched several pictures online studying the color rules (yes, there are a set of rigid rules like lighter shades for gods, darker ones for the bad guys etc) sizing up the pictures to see what I could attempt next. Most of the pictures were pretty complex so I had to weed out bits and parts from some and combine some techniques from others to come up with my version.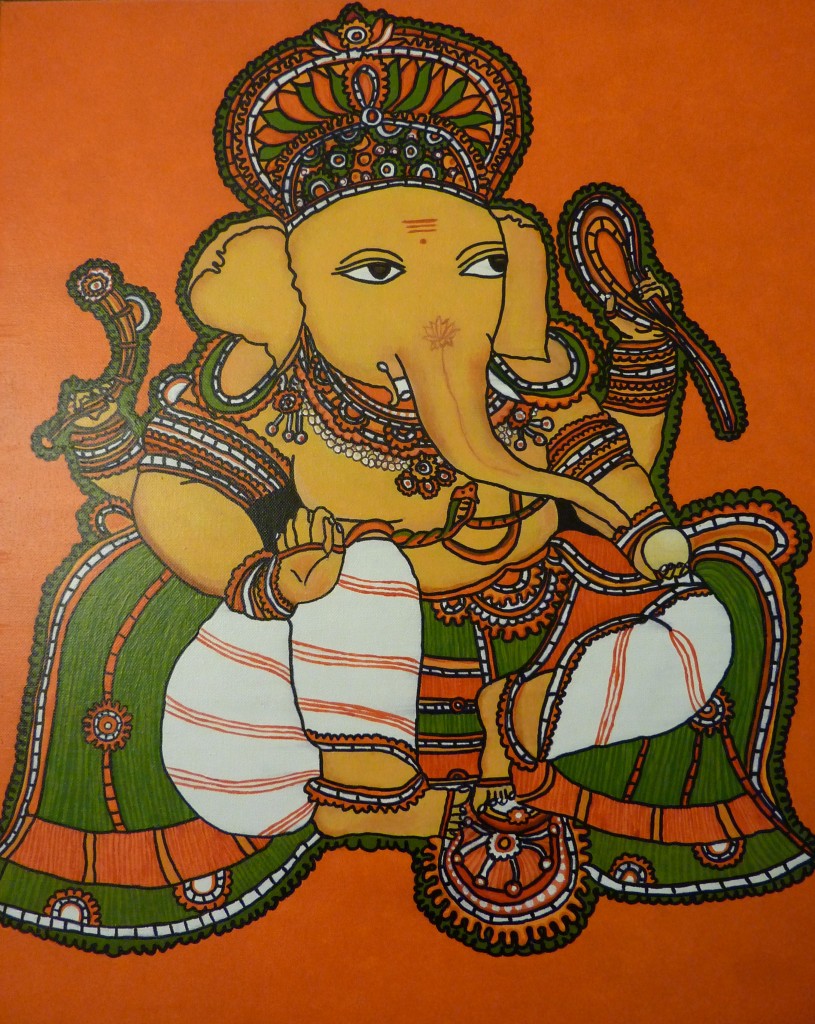 This Ganesha is the first thing you see as you enter our house.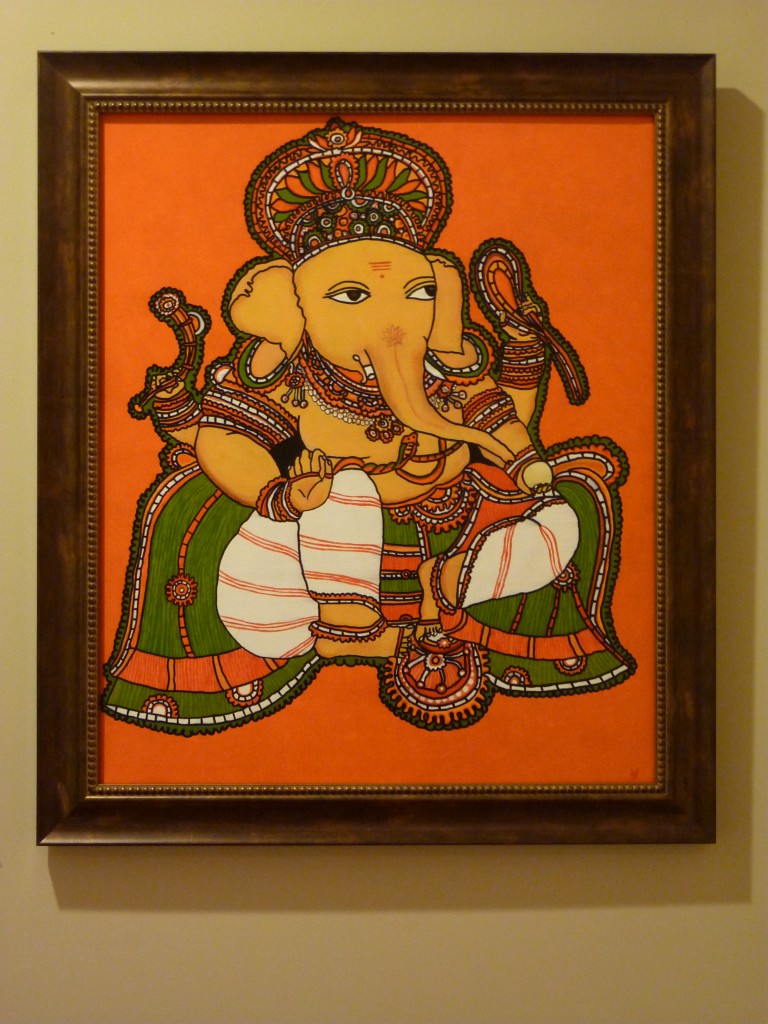 Not bad right, especially for a 2nd timer who didn't even know that she could paint? I know there are a few flaws but I just love him. The more I stopped by to take a glance at the painting (literally every time I walked by) the more I was getting hooked. I wanted to attempt even more challenging work. Again the research continued for days, stripping out, resizing,  integrating, and finally ending in my next trial run sketch.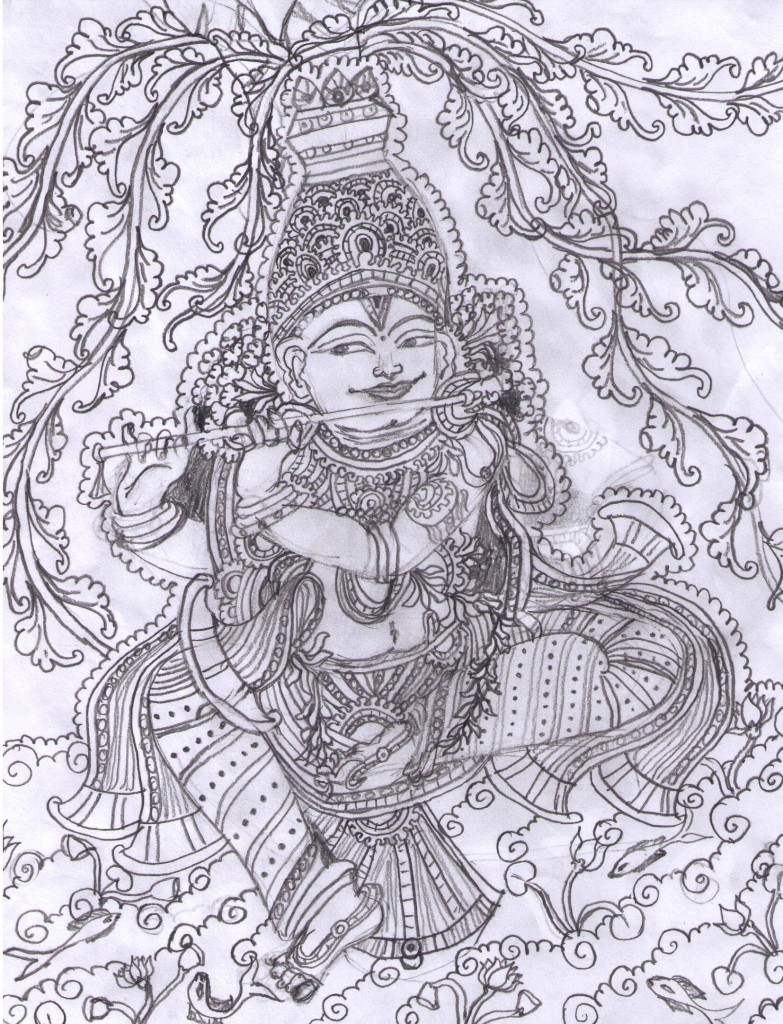 This was the most time consuming work yet.  Took me almost 4 months off and on to finish it. For the first time I was able to appreciate the Kerala mural artist's patience and dedication to this great art form. Reveal here.
 Source List
Canvas (22 x 24) – Michaels -$6.50 after using a 50% off coupon (Check the website for 40%-50% off coupons every week.) Orange Paint -$3.99 – Michaels (I ran out of orange after the first one) Brushes & Pencils  – $6.00 – Michaels Frame – $40.75 -Ebay   Total – $57.24
More details of how to make a Kerala mural painting here and other DIY art.